Chances are, if you're planning an international trip with a little one, the question you're probably asking is "Do Babies Need Passports?" Or even if you're not actively planning a trip, but you may be wondering for future reference. We've been through it twice – both kids were two months old when we went through the process of obtaining a U.S. passport (by the way – this article covers the application process for U.S. passports and other countries may be slightly different). And actually, taking this a step further we had to obtain a passport for a newborn both times.
To answer the question very directly – yes, no matter the age, babies need passports. If you're planning on traveling internationally with a 2 week old, 6 month old, 5 year old, if they are a minor, they still need a passport. Now we'll get into some of the steps for going out and getting baby's first passport.
To answer the question very directly – yes, no matter the age, babies need passports.
Before we move on, if you're more of a visual person, we put together a handy video that goes through this same process. Feel free to head over there and check it out. We've included some visuals from the actual application and passport photo guidelines to make the process easier on you.
Now let's get into the steps you'll need to take to apply for a U.S. passport for a baby (or in our case, a newborn!).
1. Gather up your documents
You'll need a social security number and a birth certificate for your child. You'll also need proof of relationship to the child, which could be in the form of a birth certificate or a number of other documents that you can find on the travel.state.gov website. If your child does not yet have a social security number, don't worry, you can still apply for the passport. There's just a little statement you have to submit with your application stating the child doesn't have a social security number.
2. Pick a destination and determine passport card or passport book
If you're wondering whether you need a passport for your baby, you may have already planned out your destination. If so, you're already ahead of the game. This will help you decide whether you need a passport book or a passport card. The passport card will only you get you in Canada, Mexico, and cruises. So if you aren't planning on extending your travel outside those areas, the passport card may be for you. Pros – it's cheaper. Cons – it only covers those three areas. For all other travel, the passport book is likely your best option. The passport book will let you travel everywhere else. And this brings us to the next point.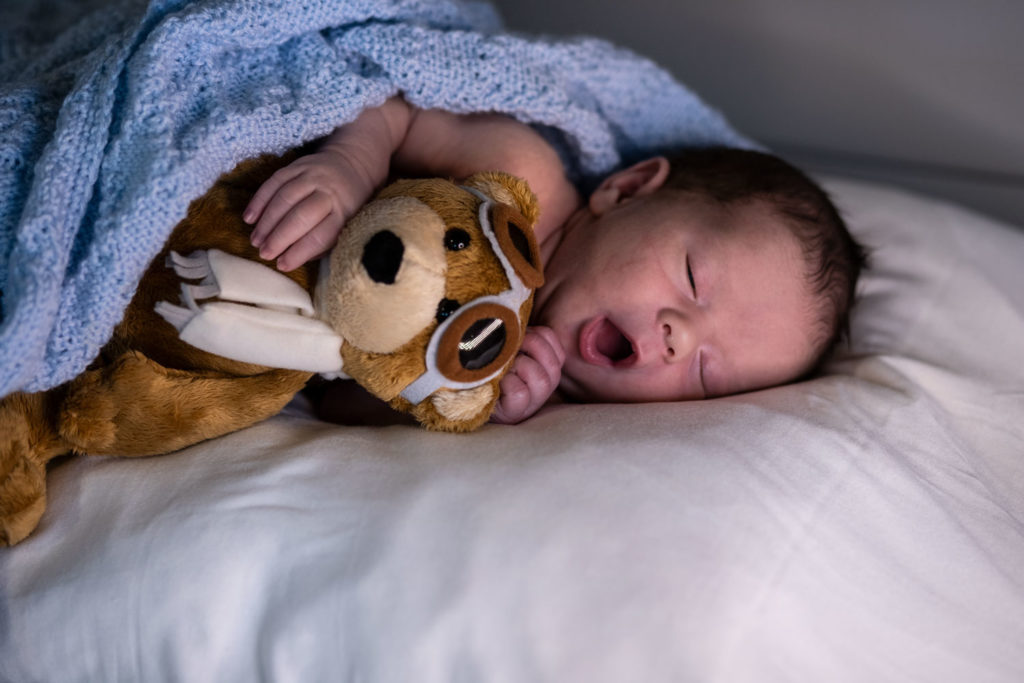 If you don't yet have a destination in mind, that's ok. You only need to declare travel plans if you are opting to get your passport expedited. For standard processing, you don't need to have a trip planned out. But in this case, we'd probably recommend the passport book so you're covered wherever you decide to go!
3. Fill out the DS-11 form online
You should be able to print this and manually fill it out too, but it's much faster and easier online. And here's an easy little link for you. You can also find it on travel.state.gov and just search for DS-11. So in this step, just fill out the form. Here's where you'll need all those documents you've gathered up.
4. Take your child's passport photo
Say cheese! If you found the first part of the process a little on the boring side, here's where you get to have a little fun. It's time for passport photos! If like us, you're getting a passport for a newborn, this can be an interesting challenge (though even older kids aren't always a delight for the camera). They are fairly strict about the dimensions, the background, etc. You can check out the full passport photo guidelines here. Just know that you have two options. You can take them yourself or you can go somewhere (Walgreens, CVS, Kinkos, etc.) to have the passport photo taken. If they are do not meet all the requirements, they can be rejected when you submit the application. And if you go somewhere to have them taken, they don't always get it right, so make sure you educate yourself on the requirements either way. We've had passport photos rejected that we got taken as Fedex before and had to resubmit. Boo – not fun!
5. Make an appointment and go to a Passport Acceptance Facility
A lot of times this is a post office, but on travel.state.gov you can type in your zip code and find all the acceptable facilities near you. Just keep in mind both parents will need to go, unless you complete a form in advance and have it notorized. The form is here and is the statement of content.
You will also pay for the passport at this time. And make sure you bring your checkbook because they don't accept credit cards! At the time of writing this, the fee is $80 for the passport book and $15 for the passport card ($95 for both, no special discount for getting both). Plus $35 for the execution fee.
And now is the time you'll decide if you want your passport expedited. Standard processing is 6-8 weeks, or 2-3 weeks if you do expedited (we did expedited and I think it took less than 2 weeks). If you need the passport in a hurry, it's $60 for expedited. But if you're cool waiting and you're thinking far in advance, you'll save yourself some cash here.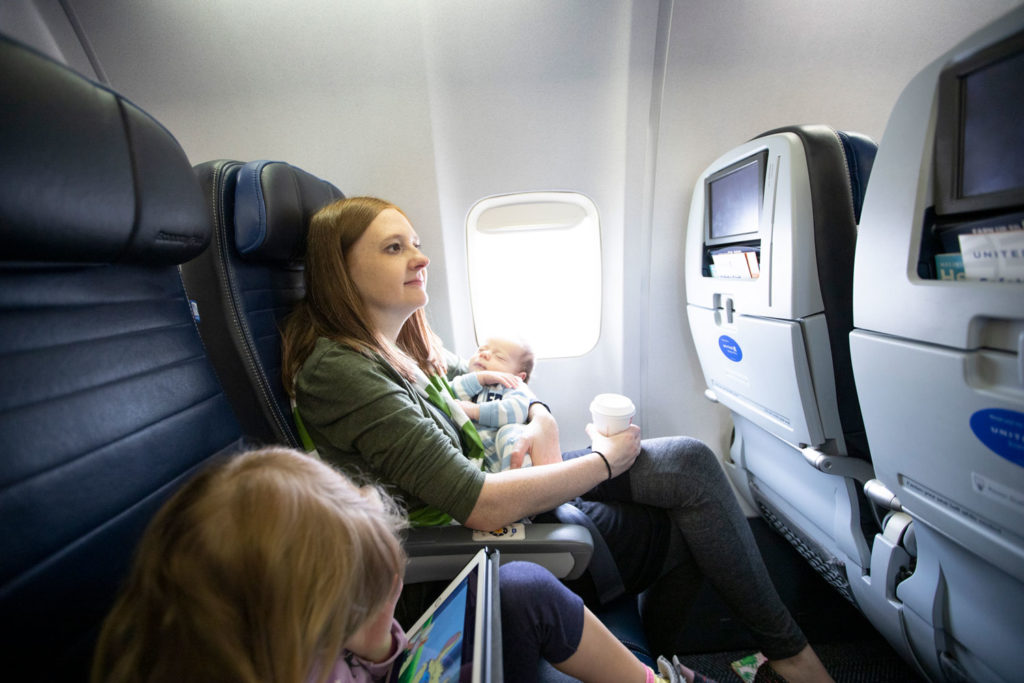 6. Wait for the passport to arrive in the mail
No real steps here. You just wait. And if you want you can go online and check the status (same website we've been using).
When the passport arrives, don't forget to sign it or it won't be valid. If you're wondering how a baby signs his/her passport, have no fear because you get to sign it for them. You just print the child's name and sign your own next to it.
7. Happy Travels!
Probably the most fun step in the whole process. You're done and now the world is your oyster. Go explore with baby in tow. And tell us about all your fun adventures in the comments below. We'd love to hear if you're planning a trip or where you hope that first stamp will come from.
Did you know babies need passports for international travel?
We've found that a lot of people didn't that babies need passports to leave the country! Which, we can totally understand.