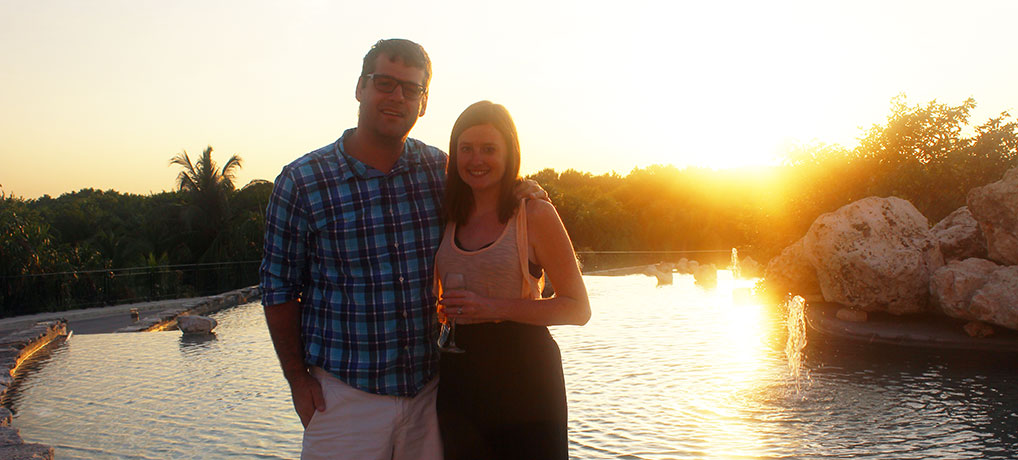 Bottles & Banter is a parenting and family blog based in Chicago, IL. The purpose of our blog is to share our journey as we become first time parents after a three year struggle with infertility. On our site, you will find a variety of topics including travel, recipes, product reviews, DIY ideas, life after infertility, and any other topics we find interesting. As the name suggests, mom and dad tend to have differing opinions on family decisions, which we call playful banter. Often you get one side of the story, but we've decided to include both outlooks as you would find in many real life situations.
Hi, We're Brittany & Nick. Welcome to our Family Blog!
We both grew up in small town Ohio and dated throughout high school. We also both attended The Ohio State University and are proud Buckeye alums. In August 2011, we were married and about a year later started working on the newest member of the Stretchbery clan. After a three year struggle with infertility, many fertility treatments, and ultimately IVF, we are now expecting our baby girl in June. We couldn't be happier and are excited to share life as first time parents with the rest of the world. We also have an energetic Goldendoodle who is 7 years old, but acts more like 7 months. We love cooking and experimenting with new recipes. We're also always down to try new foods, especially while experiencing new cultures. And we love to travel. We have been to some amazing destinations are are excited to take the kiddo with us in the future. On any given night you can find us coming up with some new DIY idea around the house or indulging in the latest reality TV.
We're glad you're here to check out our family blog and hope you find it entertaining and useful!