Traveling can be exhausting. And newborn travel? Add a baby to the picture and the idea is enough to scare even the most experienced travelers. Fortunately, many companies have recognized the challenges for traveling parents. With these helpful products, you'll spend your time enjoying time with your new baby instead of stressing over the task ahead. Happy travels!
Flyebaby – The Newborn Travel Hammock
Airplanes aren't exactly known for being spacious. Many parents are desperate to find ways to make their already cramped space a little more comfortable. The Flyebaby is a hammock style seat that can be used during the cruise portion of your flight. It allows parents to be face-to-face with their baby and it gives babies a cozy spot to snooze.
Lulyboo Baby Lounge To-Go
Newborns are trying to adjust to regular sleep patterns. Knowing they have a safe, secure place to lay their head is reassuring for parents. This baby lounger functions as a bassinet, crib, changing station, and activity mat. Perfect for newborn travel. It is machine washable and waterproof to keep baby comfortable and dry at all times. And when it's time to go, it can be packed up tight into a little backpack.
Moby Wrap
Lugging your little newborn all over will get tiring after awhile. The Moby Wrap lessons the burden by offering a hands-free solution to carrying your baby around. It also allows for close interaction and bonding. With so many different ways to wear and wrap your baby, you'll be drastically more comfortable.
Cloud B On-The-Go Sleep Sheep Sound Machine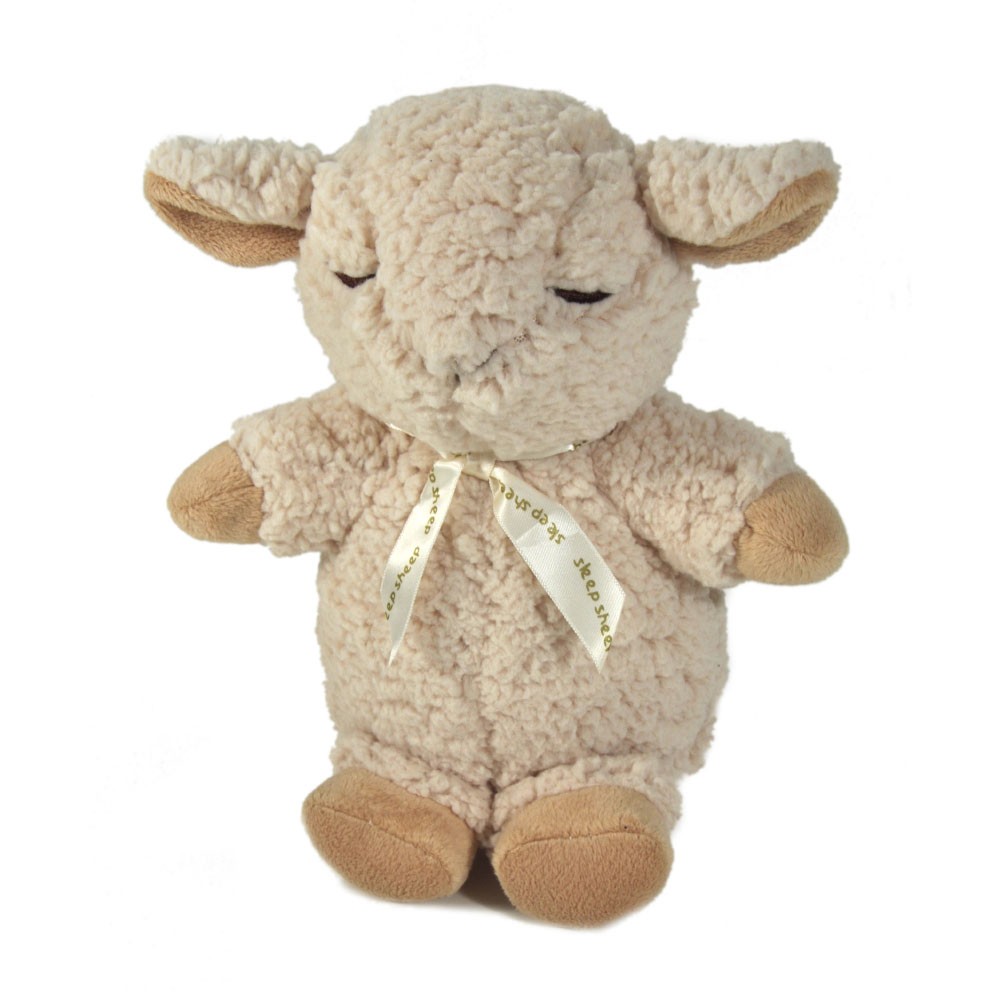 No matter where you are traveling, an unfamiliar environment can frighten young babies. The calming sounds of a sound machine can soothe the baby to sleep and promote a peaceful sleep. It also includes a sleep timer with auto shut-off and a travel size to easily fit in luggage.
The Newborn Travel GB Pockit Stroller
Known as the world's smallest folding stroller by the Guinness World Records, this design is quick to fold and easy to use. It comes with a handy carrying bag to make transporting easier. The stroller is not only functional, but attractive and sturdy.
Tommy Tippee Closer to Nature Travel Bottle and Food Warmer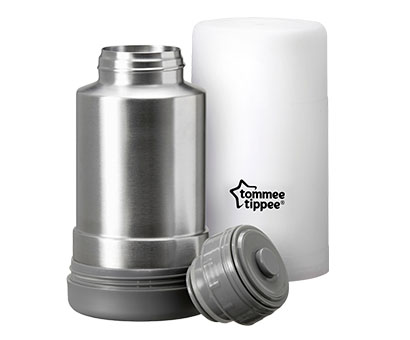 When it comes to meal time, feeding can be difficult without electricity. This bottle warmer is convenient and efficient. All it takes is some warm water before leaving the house. When you're ready, just warm and go. It's as simple as that.
Ju-Ju-Be Diaper Bag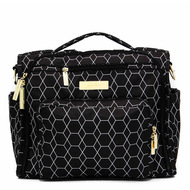 Organization is everything for trips away from home. Making sure you have a diaper bag with plenty of storage is essential. The Ju-Ju-Be diaper bags offers many features and some are even washable. Travel sizes are available with pockets for quick access to things like boarding passes and cell phones. It also helps that the designs are extremely stylish and modern.
Manhattan Toy Travel and Comfort Play Mat
Keep your baby comfortable and entertained on-the-go. This play mat has an adorable deer design and is soft and cozy. Travel doesn't mean you have to give up tummy time. It even rolls up nicely for a convenient travel solution.
Skip Hop Swipe Baby Wipes Case
Often when you need a wipe, you need it in a hurry. For quick access, this case will ensure you aren't digging around in the diaper bag. It snaps closed to keep wipes moist and it easily snaps onto a stroller or bag.
Wipeable Travel Changing Pad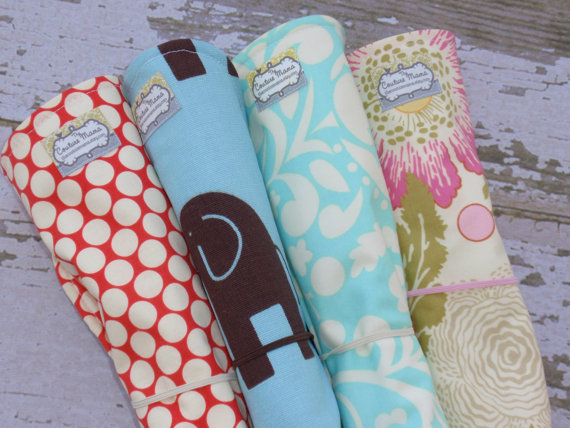 Keep your baby comfortable and protected from germs. This changing mat is large and breathable. It's also waterproof and wipeable for very easy cleaning. For a very light and compact changing pad, this is a must have for every travel checklist.