Brownies are one of those universal desserts that pretty much everyone loves. These days there are all kinds of varieties and flavors, but one thing pretty much always remains the same: you're going to get a delicious chocolatey treat. Recently, I got to experience the decadent brownies from Vermont Brownie Company and now I'm hooked!
Where did these famous brownies get their start?
Vermont Brownie Company was founded in its namesake, Vermont, by Shawna Lidsky. They've since been acquired by Vermont Teddy Bear and the two working together have made for some scrumptious brownies. Each of their brownies is made from all-natural, local Vermont ingredients with zero preservatives. I know the words healthy and brownie aren't typically mentioned in the same sentence, but these brownies will ease your guilt with all the natural ingredients used to create them.
What kind of chocolate brownie creations can you get?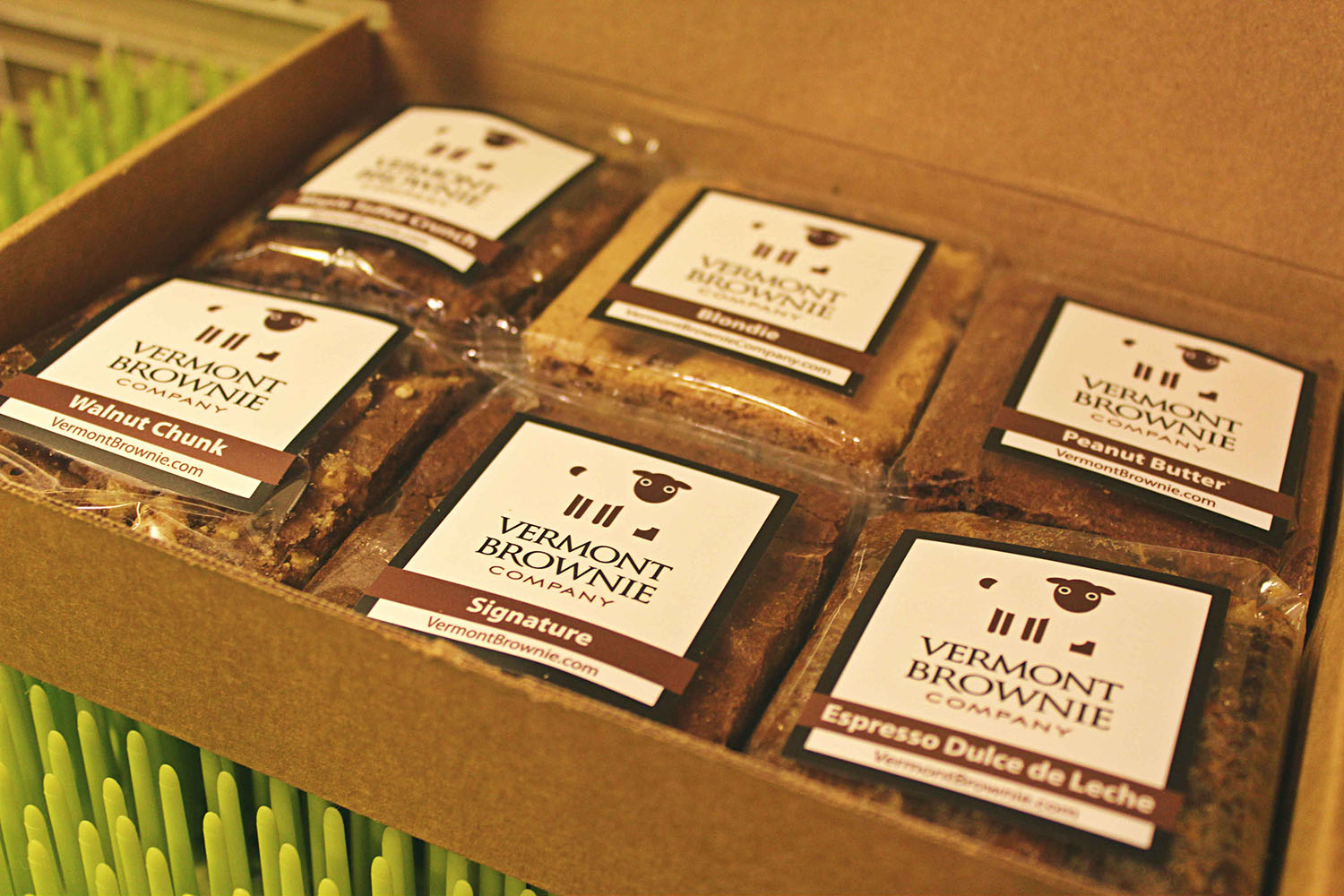 I was sent one of their samplers boxes, so I had the opportunity to sample a few different types of brownies. Here's my take:
Who doesn't love the classic? This one uses dark chocolate and is topped with bittersweet chocolate chunks and just a small sprinkle of sea salt. The verdict: the perfect brownie for chocoholics everywhere. I'm not typically a fan of dark chocolate, but I've been trying to eat it more because it contains health benefits that a lot of other chocolate doesn't. It works really well in this brownie. Simple, yet decadent. For me, the best part was the sea salt topping. I find using salt in desserts to be so underrated.
I love toffee, so I couldn't wait to get my hands on this one. The kicker is that it uses handcrafted Vermont toffee featuring classic Vermont maple syrup. It doesn't get more Vermont than that. I liked this one slightly better than the signature because the buttery toffee pairs so well with the rich chocolate. It's a great contrast and I could eat this one all day long.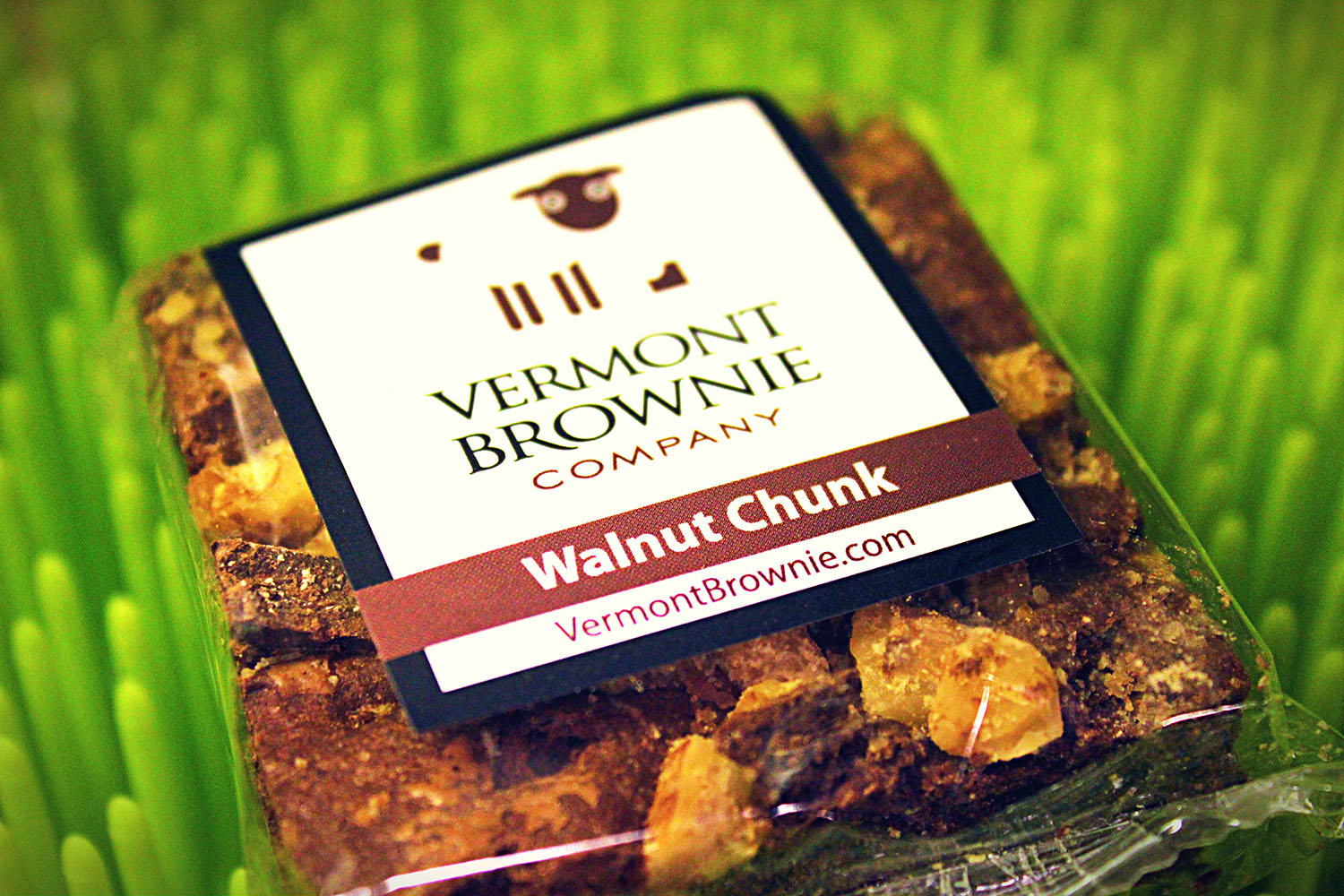 Using walnuts in brownies is another classic combination. What I like about this brownie is that it doesn't underplay the amount of walnuts used to create it. Normally, you'll get a couple walnuts thrown in and they seem like an afterthought. This brownie really brings the walnuts to center stage. I didn't like it quite as much as the toffee brownie, but only because I prefer toffee to walnuts. It's a nut lovers dream, though.
We go through an insane amount of peanut butter in our house, so I was most excited to try this one. Actually, this was one that sounds like it was made for the hubby. It's your classic brownie, but with a layer of peanut butter in the middle. I found it to be rich, creamy, and fresh. You can really taste the quality and know you are getting something made from scratch. And again with the salt sprinkle on top, yum!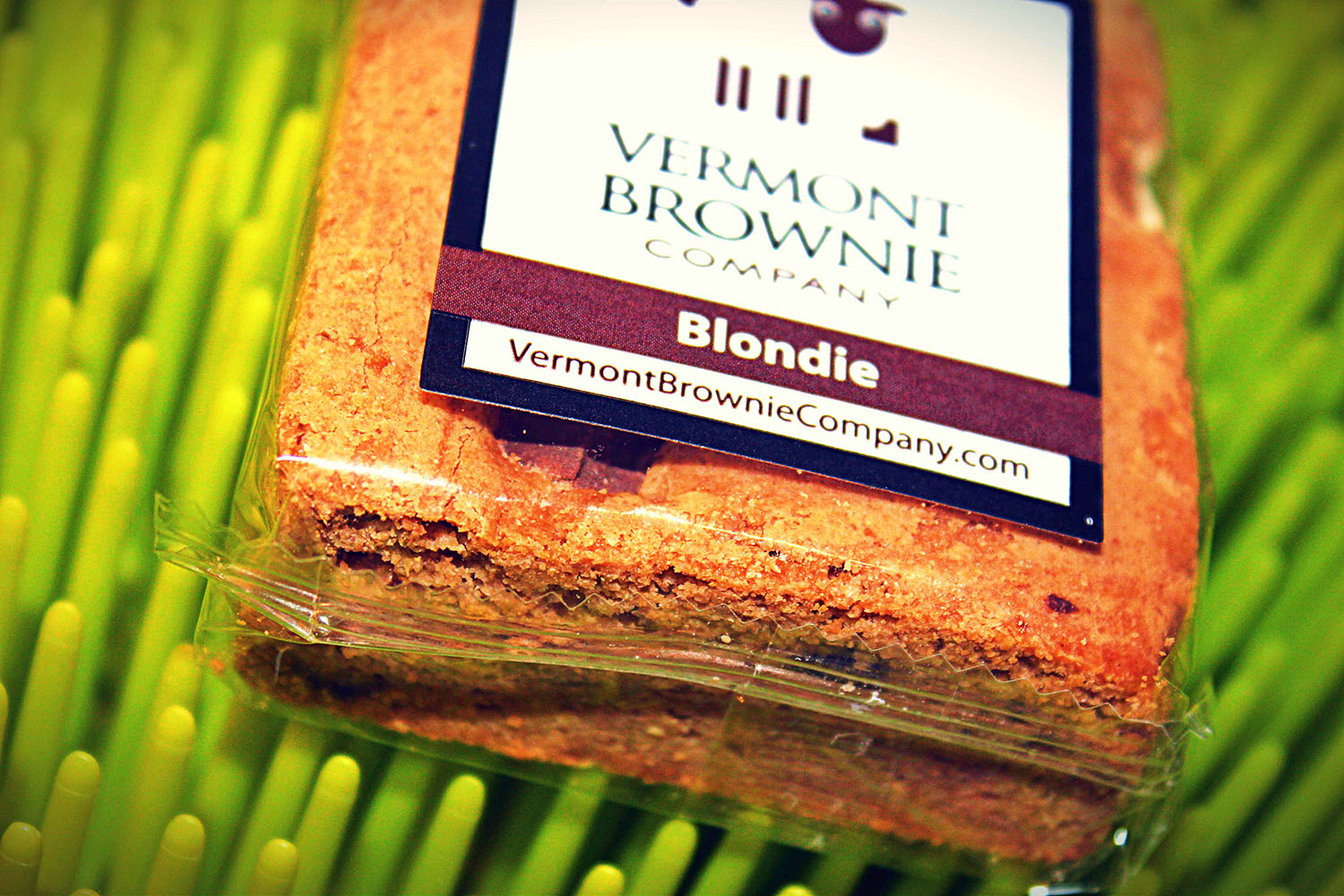 Blondies are another great dessert option that often goes overlooked. They are great because they are like a mix between a chocolate chip cookie and a brownie. I like that we were able to try this one because it's a great alternative to the rich, chocolatey brownies. There is still chocolate in this one. You get a nice mix of white, milk and dark chocolate making it very flavorful, but the buttery base lightens it up a bit. This is a great option when you can't decide which type of chocolate to indulge in.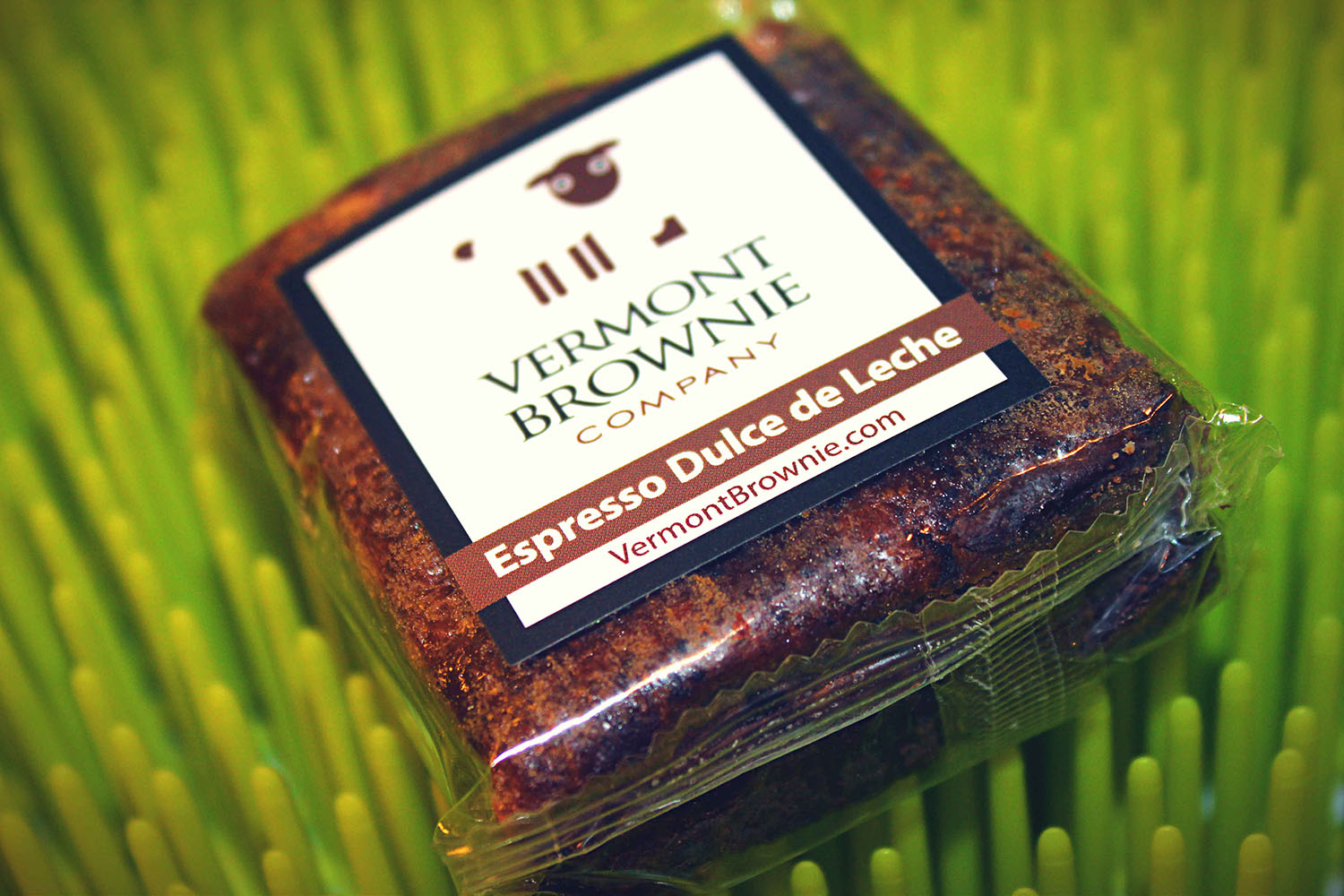 Another unique brownie perfect for coffee lovers. This one uses dark chocolate, espresso, and caramel. There are also whole espresso beans mixed in, so you know you are getting a quality brownie. My impression is that the espresso and the caramel work really well together. It's rich and has a touch of bitterness from the espresso, so if that's your thing, you'll love this. The caramel is also super creamy and yummy. You can forego your morning latte and have one of these instead. Or just have both. Why not?
As I mentioned, I experienced one of these lovely sampler boxes. They are great because you get to try all the different flavors. If you have one in particular you love, you can still buy individual boxes, but I love being able to mix it up with the sampler box. These also make great gifts. Currently, they are featuring a Mother's Day Sampler Box. I regularly struggle to come up with unique ideas for Mother's Day after cycling through the popular flowers, jewelry, gift cards, etc. year after year. I like this as a fun alternative and good way for mom to indulge. It's also a nice touch that you can personalize the box.
So now that you're probably drooling over the pictures and descriptions, we're going to do a giveaway so you'll have a chance to win a set of your own.