It's National Breastfeeding Month! Yes, a whole month dedicated to creating awareness and normalizing breastfeeding. So it's only natural we wanted to contribute to the cause. Breastfeeding in public, while gaining support, still has somewhat of a stigma attached. So we've put together a list of our favorite portable breastfeeding products designed to make breastfeeding easier on-the-go.
Side note: We fully support moms who don't go out of their way to hide it. These are just some products that can make you feel a little bit more comfortable in public.
Nuroo Nursing Scarf
If you're looking for a good nursing scarf, this one is my favorite. Often you will get functionality or design, but not both. This one has a wide selection of attractive designs (looks just like a normal non-breastfeeding scarf) and it functions really well for breastfeeding. Unlike most nursing scarves I've come across the Nuroo scarf contains snaps, so you can assemble it in your ideal nursing position. There are several ways to wear it while nursing and when you're not nursing. I find it to be extremely comfortable and the material is super soft and durable. I highly recommend Nuroo for an excellent travel nursing scarf.
Simple Wishes Hands Free Pumping Bra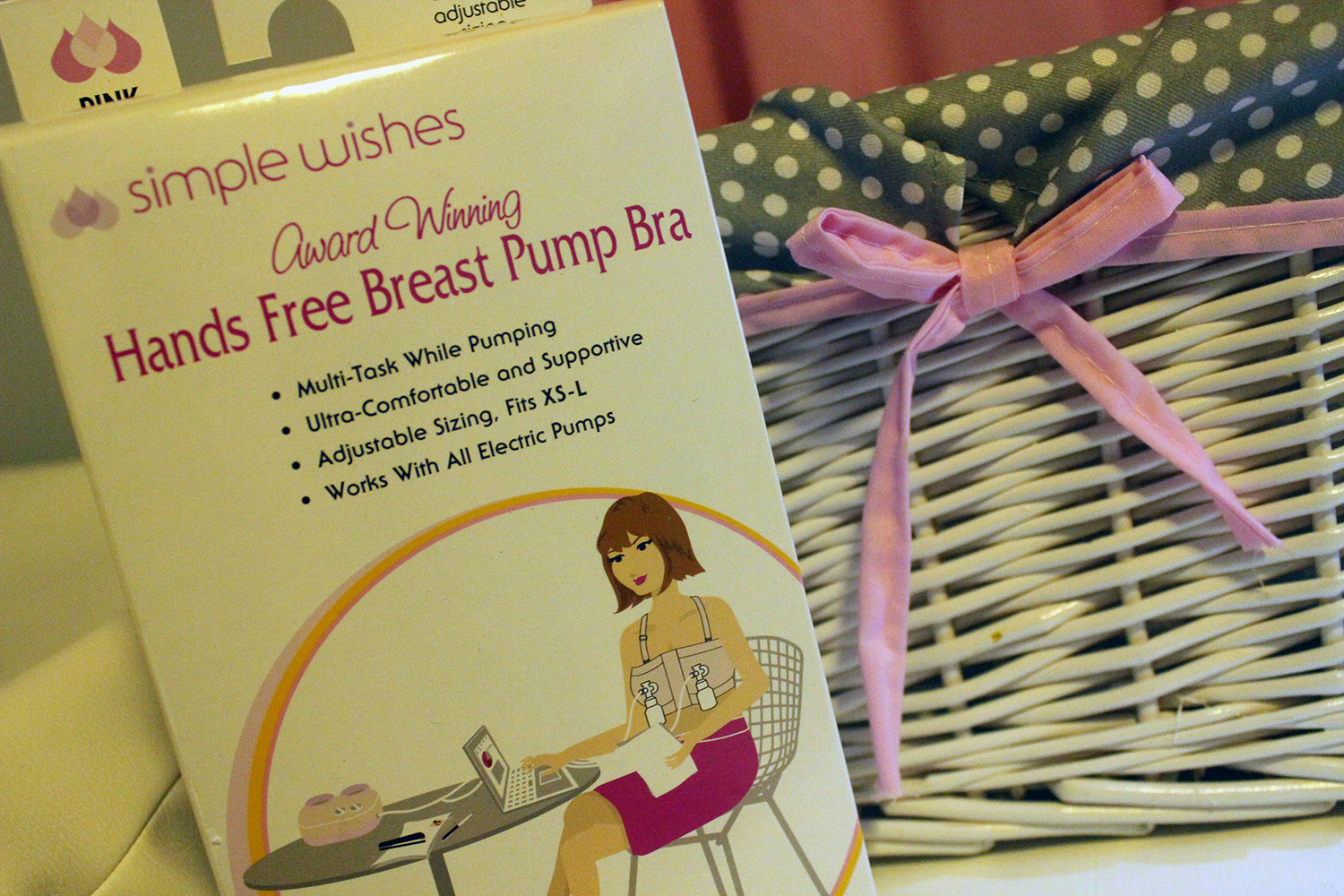 This pumping bra can be used both on-the-go and at home. It makes our list for travel products because it helps free up time so you can spend more time enjoying your trip. The Simple Wishes Hands Free Pumping Bra is adjustable with a velcro strap. So as your bra size changes, you can still achieve a perfect fit. I was a little worried about the size initially, but after the first use I was sold. It's fits well and it's super comfortable. Most importantly after I started using this bra, I instantly noticed how well I could multi-task. It's a great way to pump while traveling.
Madela Harmony Manual Breastpump
A manual breastpump isn't the most ideal way to express milk, but in some situations it can be a lifesaver. Most pumps use electricity, but when traveling that's not always an option. There are times, for instance, in a plane or car where you can't plug in your pump. For these situations, a manual pump will do the job. The Harmony from Madela is our pick because it works to imitate normal breastfeeding baby behavior. It has an effective and efficient design to make travel easier.
My Brest Friend Inflatable Travel Nursing Pillow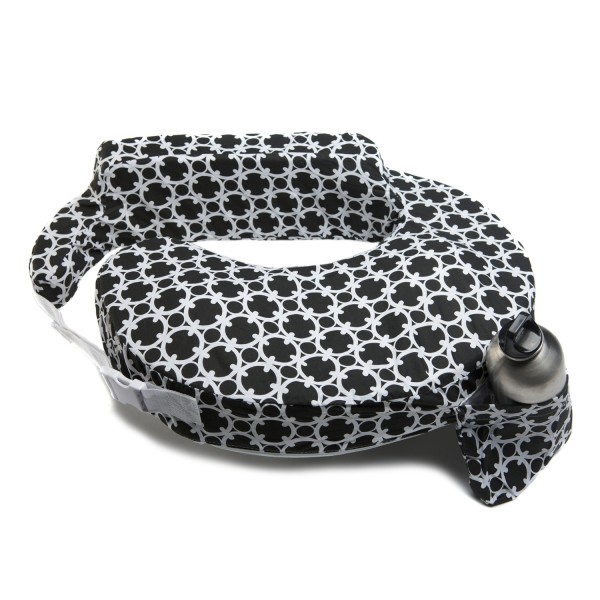 For some moms, it's not so much a matter of whether to breastfeed in public, but how to do it effectively. Once you find a position that works, it's hard to figure out how make it work outside the comfort of your own home. When you're traveling you already have to worry about packing the stroller, pack n play, piles of outfits, etc. You don't always have room for the nursing pillow, so My Brest Friend came up with a solution. Their inflatable pillow is compact and can be neatly tucked away until ready to use. It's a real space saver when compared to the bulkier nursing pillows.
Phillips Avent Breastfeeding Starter Kit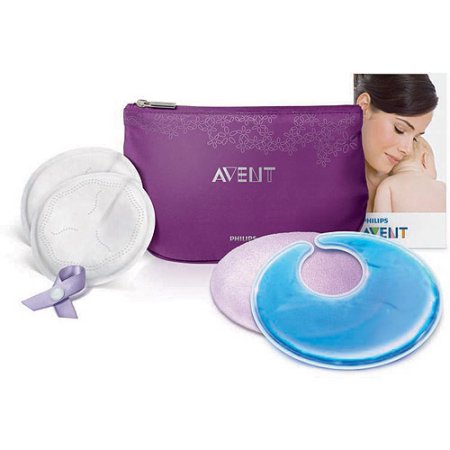 This little 23 piece set is so handy when you're out and about. It includes all of the essential breastfeeding products: nursing pads, breastshields, a removable cover, a bra clip to help you remember which side you last nursed on, and a nursing diary. All of which pack up nicely in a small travel pouch to make travel that much easier.The included thermogel pads can be used cold or warm for relief and help with breast milk expression. This helpful kit gives you all your important products in one, easy to reach place.
With any combination of these travel products, breastfeeding during your travels just got a whole lot easier! Now you can go out and do your thing to prove breastfeeding shamers wrong.