In our house, we love to experiment with new flavors and cuisines. One of our favorite types of cooking is Thai (spicy noodles, a flavorful bahn mi, fried rice, you name it). While we are big into Thai takeout, we had never really thought too much about tackling it in the kitchen. If you've browsed through any Thai recipes, you'll typically see things like curry paste and fish sauce. It can be intimidating to cook with new ingredients. And that's why we love our monthly Degustabox. It lets us discover new products and ingredients that we may otherwise avoid.
This month, the product that really got us thinking was the Nando's Hot Peri-Peri Sauce. Normally, we make an onion, jalapeño, and carrot mix and marinate it in rice wine vinegar and sesame oil with some salt and pepper. But in this case, we added some Peri-Peri to the mix to make it nice and spicy.
In our house, we tend to save our better dishes for Thursday nights (closer to the weekend, better TV, etc.). Let's just say, this bahn mi is worthy of a Thursday night.
Bahn Mi Ingredients
1 12-inch French baguette
1/2 cup rice vinegar (plus a bit extra for taste)
1/4 cup water
1/4 cup sugar
3 large carrots, julienned
1/4 cup white onion, sliced
1 jalapeño, thinly sliced
1 cucumber, thinly sliced
2 tsp garlic, crushed
1/8 cup Nando's Peri-Peri Sauce (plus a bit extra for taste)
2 tbsp fresh cilantro
4 skinless, boneless chicken breast halves
2 tbs sesame oil (plus a bit extra for taste)
Salt and pepper to taste
1/4 cup mayonnaise
Veggie Topping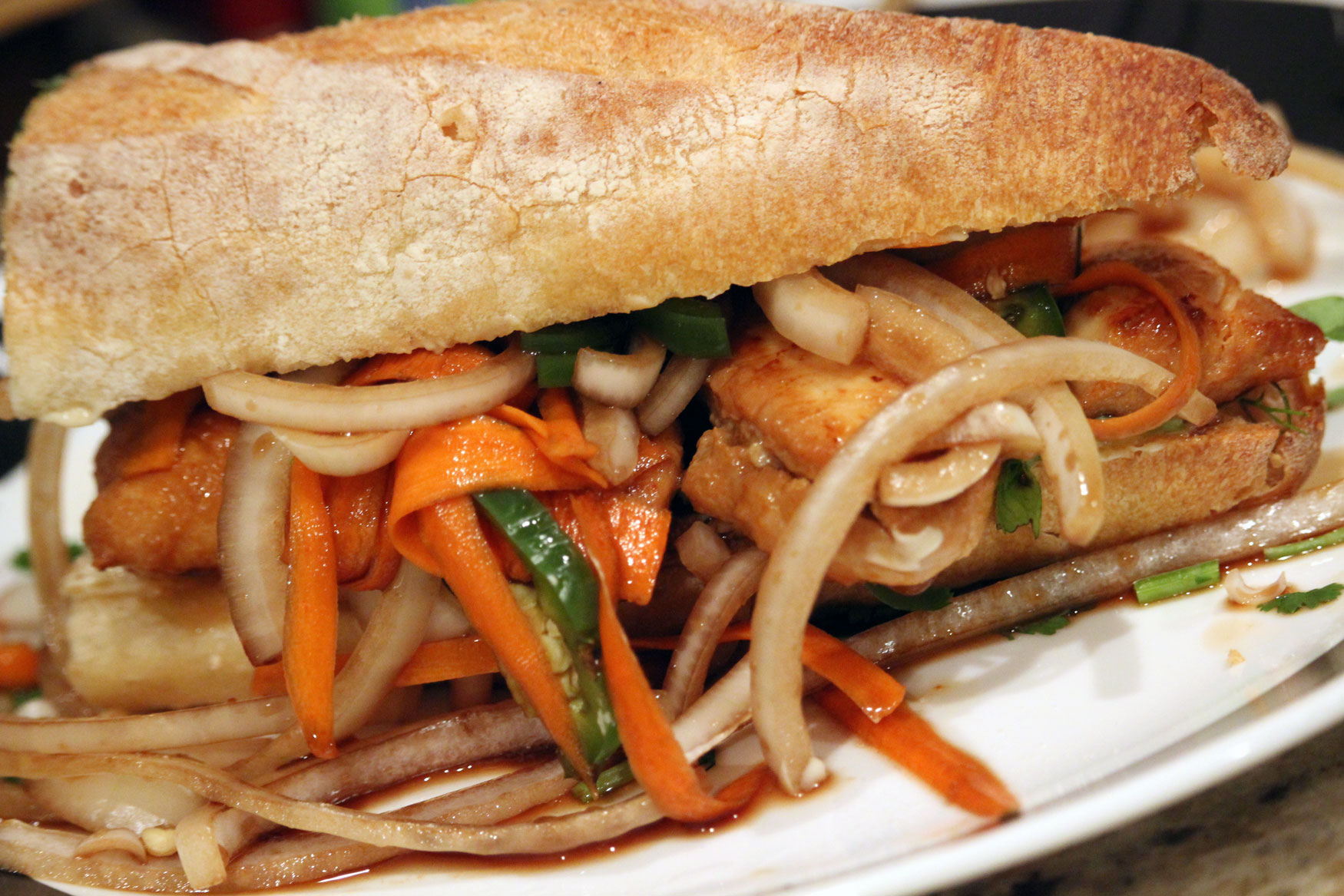 In a sauce pan, combine the rice vinegar, water, and sugar
Bring to boil until the sugar has fully dissolved; remove from heat and set aside
Combine onion, cucumber, carrots, garlic, and jalapeño into mixing bowl
Add the vinegar sauce and mix thoroughly
Mix in the Peri-Peri, sesame oil, salt, and pepper to taste
Refrigerate for 30 minutes or so until slightly chilled
The Grilled Chicken
Slice the chicken into thin strips (or really however you want them – we just like that thin strips cook a bit faster)
Heat skillet with the sesame oil
In a large mixing bowl, combine the chicken, garlic, salt, pepper, and some Peri-Peri
Sauté chicken until no longer pink in the middle
Some Assembly Required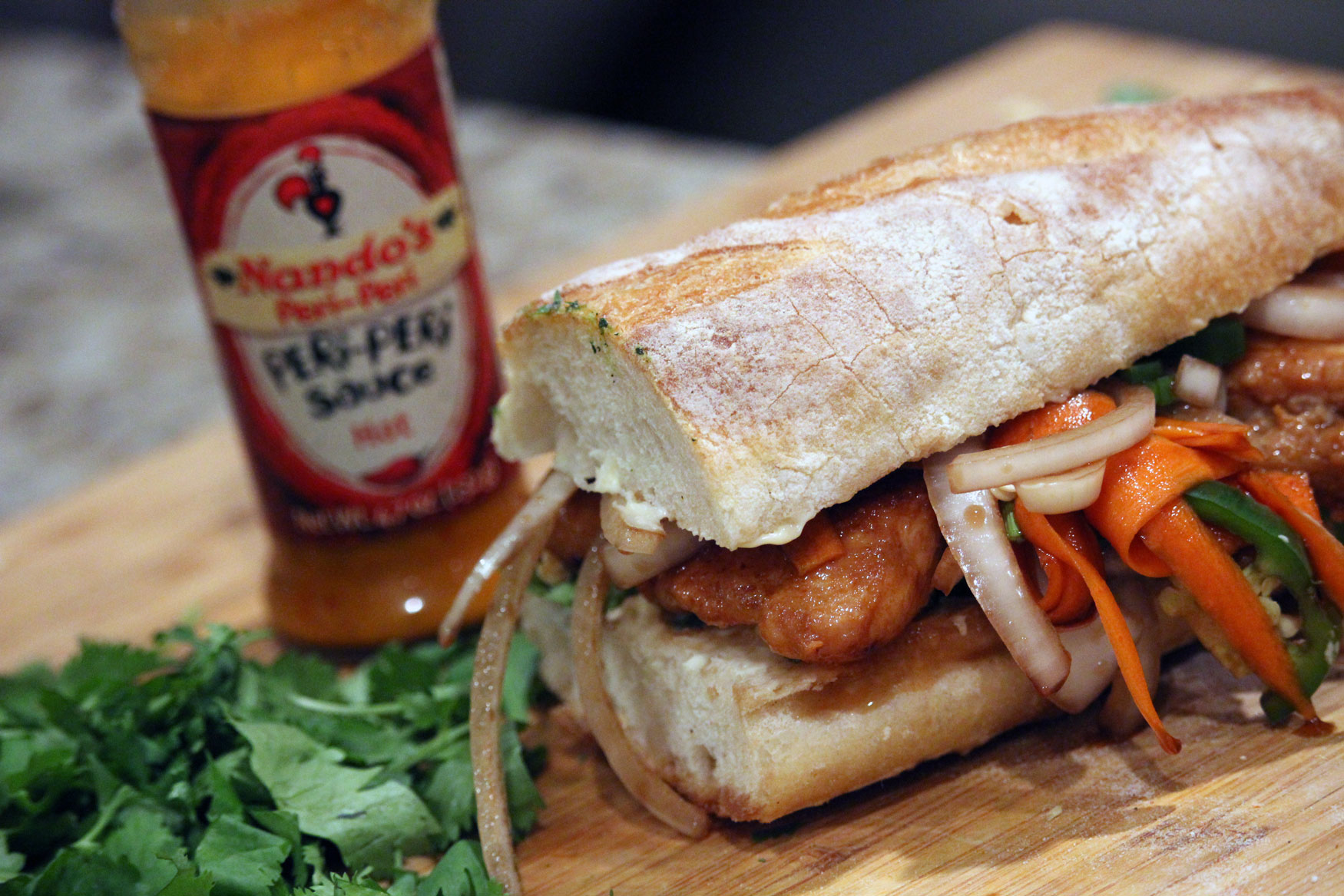 Slice French baguette down the middle and spread both inside pieces with mayonaise
Put chicken on first
Layer on the veggie mix
Top with cilantro
Close up that bahn mi and enjoy