As you know, we tend to travel quite frequently with our little one in tow. And until recently, she's been young enough we could get away with just bringing a bottle. Now that she's reached her first birthday, we've had to get more creative with our snack options. And it's always a gamble. Some days one thing will be popular, while the next trip it's met with some serious resistance. But along the way a few things have stood out to us.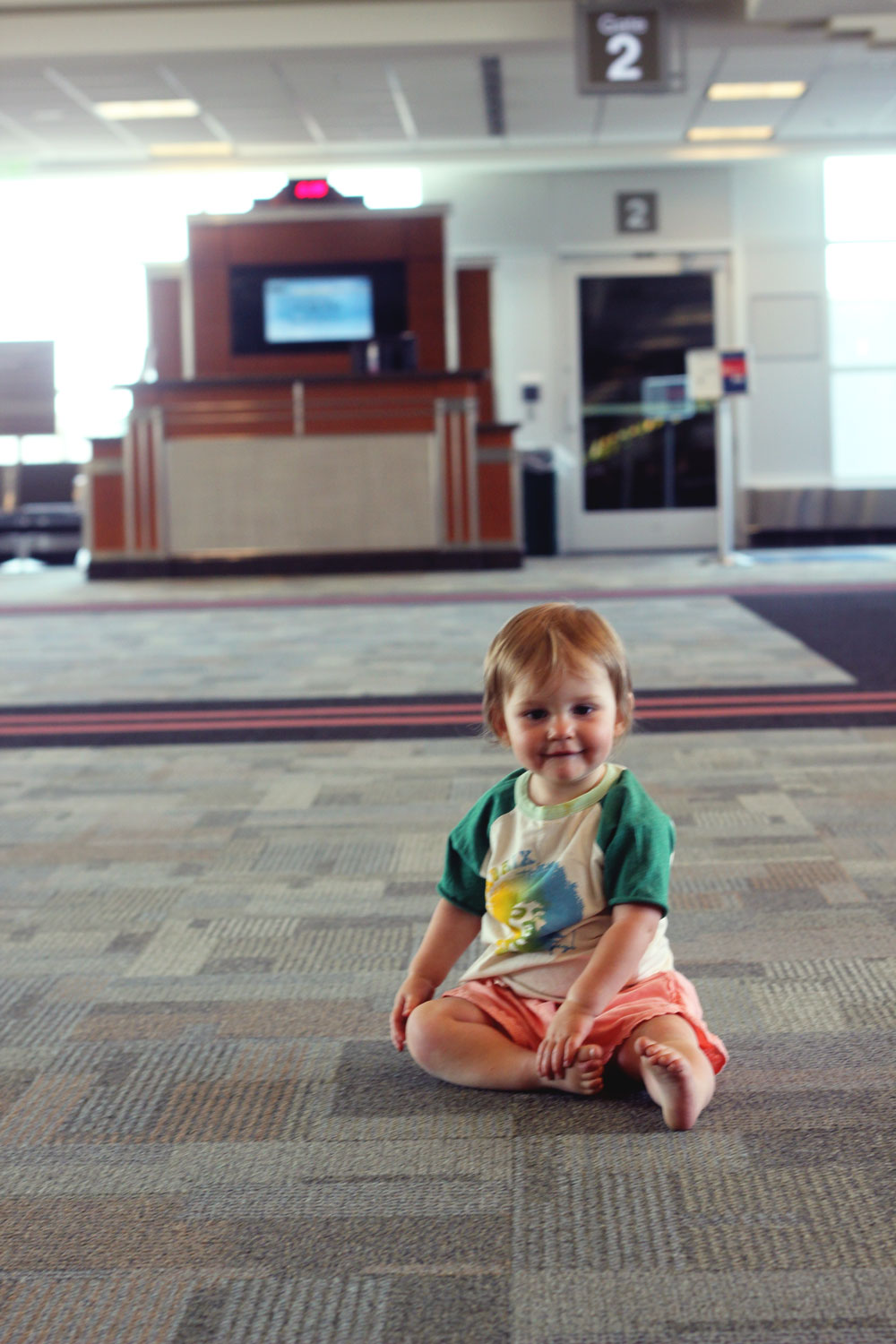 Options… And More Options.
Don't pack some grapes and assume that will do the trick. Pack a variety of snack options. That way, if they get bored with one thing, you'll have another ready to go. Or if they aren't really digging cheese sticks today, you'll have a solid backup in place. Plus, food during travel is a great form of entertainment. The more options, the longer you can keep them busy on board (pretty much the only time you actually hope they will play with their food).
Don't Worry About TSA
Sometimes TSA has wacky expectations about bringing food through security. We've been asked to dump peanut butter before. Peanut butter of all things. But the rules don't seem to apply when the food is safely tucked away in a diaper bag. This is the safe zone for bringing snacks and drinks with you through security. We've brought a variety and of foods with us in the diaper bag and occasionally the bag will get searched, but we've never been asked to throw any baby food out. Side note: don't underestimate your packing. We've had many a food-explosion by not properly sealing and packing.
And for the record: TSA does have policies in place to protect you and your children's rights to eating a snack at the airport:
Formula, breast milk, juice in quantities greater than 3.4 ounces or 100 milliliters are allowed in carry-on baggage and do not need to fit within a quart-sized bag. Remove these items from your carry-on bag to be screened separately from the rest of your belongings. You do not need to travel with your child to bring breast milk.
Additionally,
Ice packs, freezer packs, frozen gel packs and other accessories required to cool formula, breast milk and juice are allowed in carry-on. If these accessories are partially frozen or slushy, they are subject to the same screening as described above. You may also bring gel or liquid-filled teethers, canned, jarred and processed baby food in carry-on baggage. These items may be subject to additional screening.
Keep It Smart
When we're at home, we try to touch on all the major food groups and give Olivia healthy food options. That's not to say you can't find healthy snacks to bring with you, but be smart about it. Avocado is a delicious and healthy snack. But it's a poor plane snack. It's mushy and doesn't exactly last very long before getting brown and gross. So make sure you thinking through the logistics of feeding a child on an airplane and pack snacks that are easy for on-the-go.
Snack Ideas
Now that we've given you some of our favorite plane tips, you're probably trying to come up with a list of good snacking options. Here are some of our favorites:
Cereal
Granola Bars
Peanut Butter
Hummus with celery sticks
Cheese Sticks
Fruit (strawberries, grapes, cantaloupe)
Crackers
Edamame
Mini muffins
Hard boiled eggs
Things to leave at home:
Candy – it may sound like a good idea as a last resort, but it's hard enough to keep a toddler contained to a plane seat without the added sugar
Smelly foods – Tuna may be your child's favorite food on the planet, but it's an unwritten rule that will be met with some serious stares by your fellow passengers
Liquids that require a spoon – things like yogurt and pudding are crazy hard to feed a bouncing toddler on flight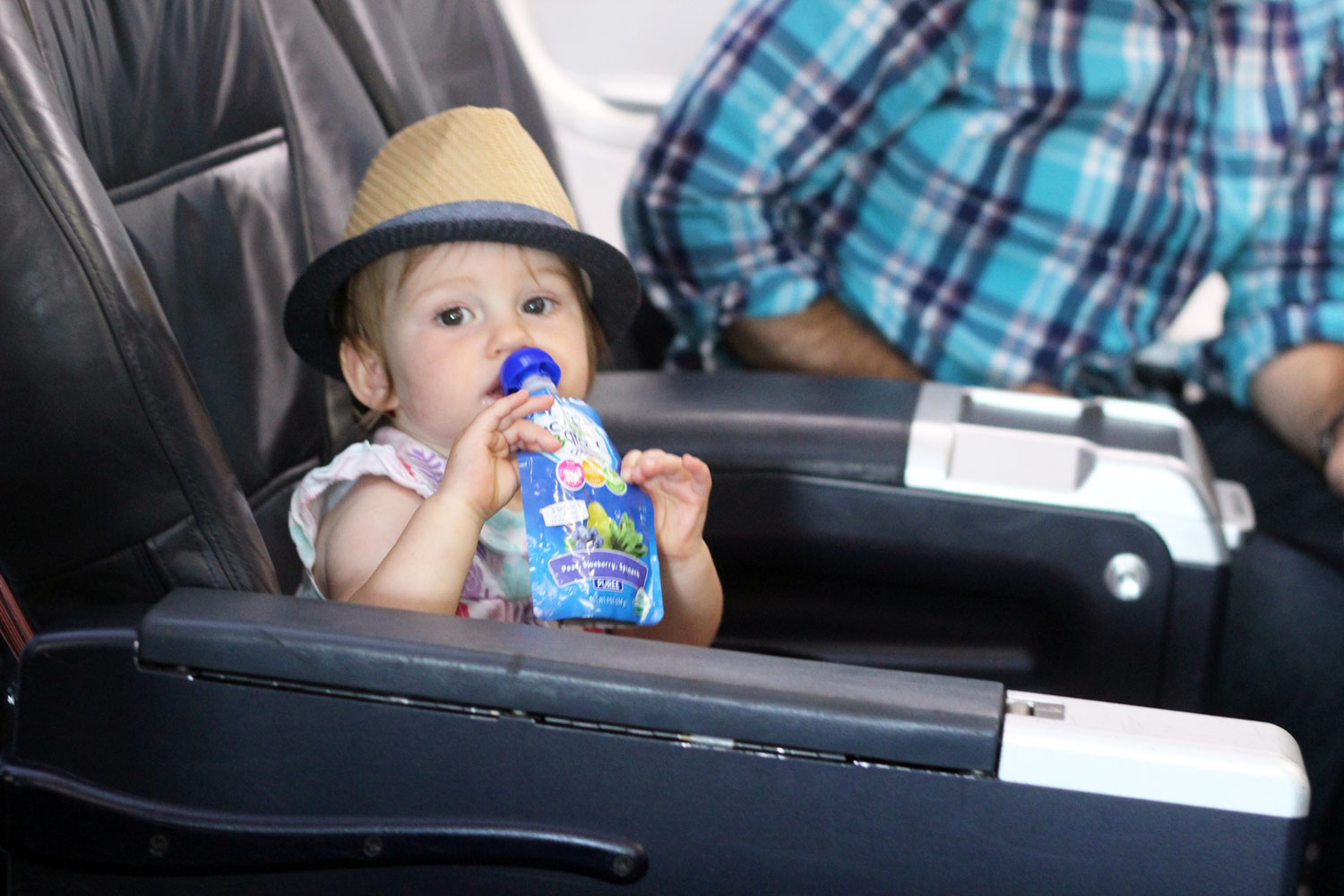 Go & Grow by Similac Pouches
These are our favorite option for bringing on board for several different reasons, most notably the convenience factor. They don't require refrigeration. They are easy to pack. They are easy to eat. They aren't messy. You can pack a variety of flavors. We tend to pick up the Go & Grow by Similac while we're out shopping for our other travel necessities. If you have a Walmart near you, this is probably the easiest place to find them. One of the biggest benefits is that you get the convenience of a handy pouch, but they are also healthy. Each pouch has 3-4 servings of combined organic fruits and vegetables and nutrients. I love that they use real fruits and vegetables. Not fruit flavoring, added sugars, etc. You get the ease of a pouch, but without having to feed your little one empty calories. Though they shouldn't replace healthy meals and whole foods, they are great for when you're out and about. They are also compact, so we get a variety of flavors to keep her snacks more appealing. And she loves them because she can feed herself so it entertains her, plus she likes the taste. It's pretty much a win-win for us. If you pick up this coupon, you can also save some money, making them a super affordable option in addition to the convenience.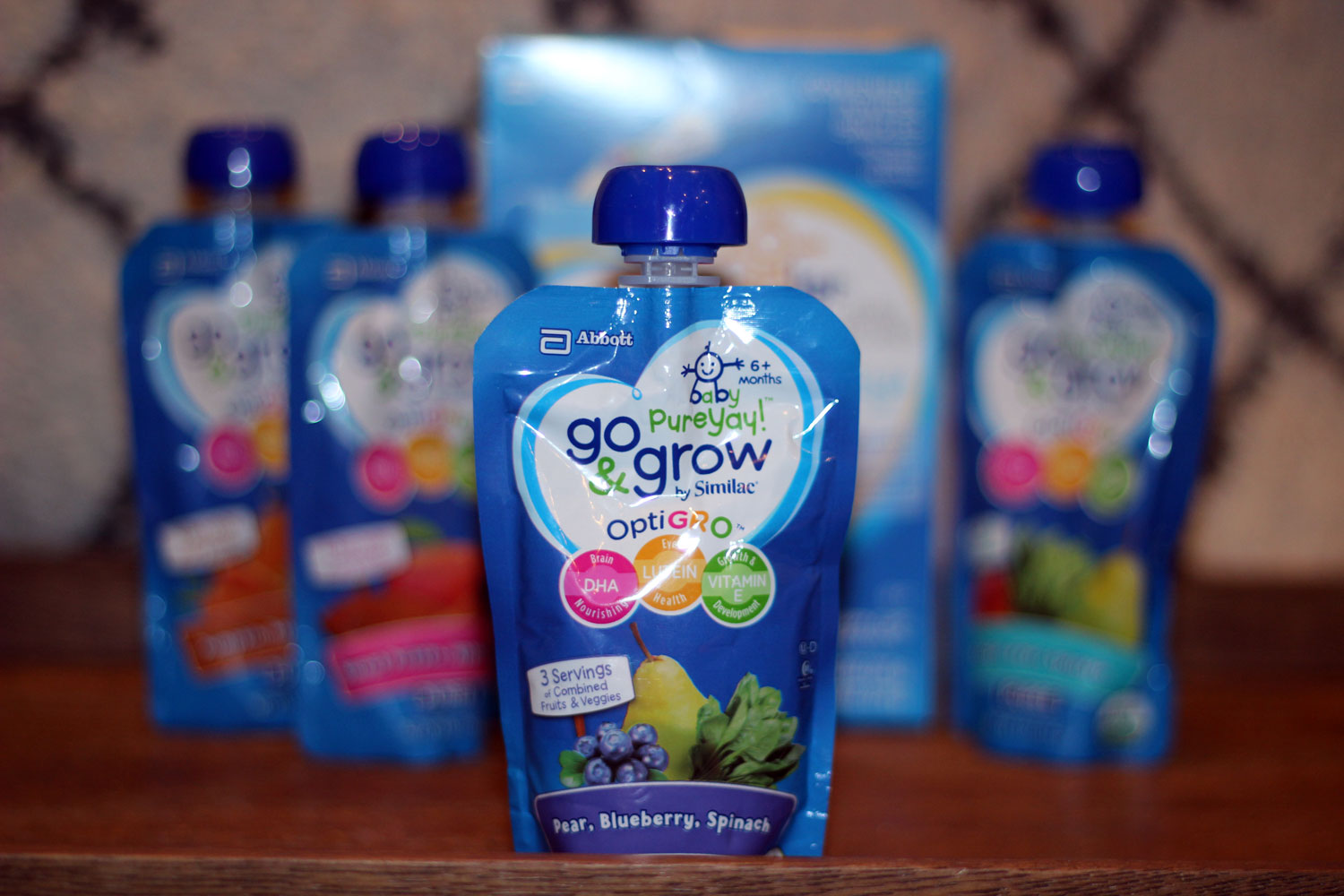 Our tip with this one is to find flavors that your kids like and use it as a way to sneak in extra fruits and vegetables. For instance, Olivia loves blueberries. So we get the Pear, Blueberry, Spinach packs and she gets some added nutrients from the spinach without really noticing.
We also pick up some of the toddler drink powder. Olivia is outgrowing formula, but for obvious reasons we can't exactly pack a lot of milk to take with us. The toddler drink comes in convenient pouches so you just have to pack a cup or bottle. We just ask the flight attendant for some water, pour the powder in, and shake. Another easy way to give your kids milk and nutrients.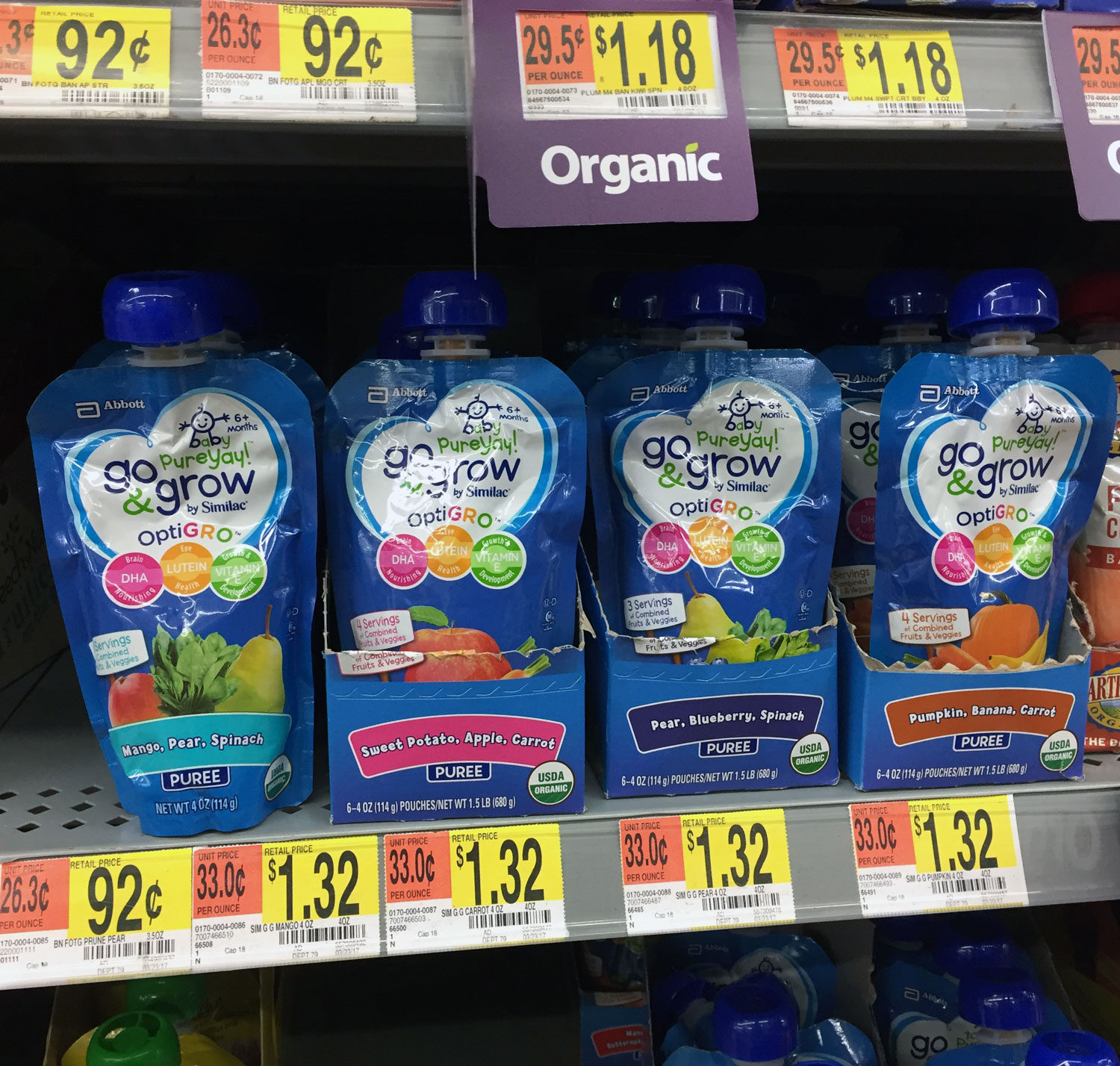 While no recipe is perfect, we've found these tips to be generally successful at ticking all the major boxes. Convenience, healthy, non-messy, and entertaining. What other plane tips do you have for your little eaters?
You can also enter the SheSpeaks giveaway for a custom photo book.
This post was developed in partnership with Similac. All opinions are my own.