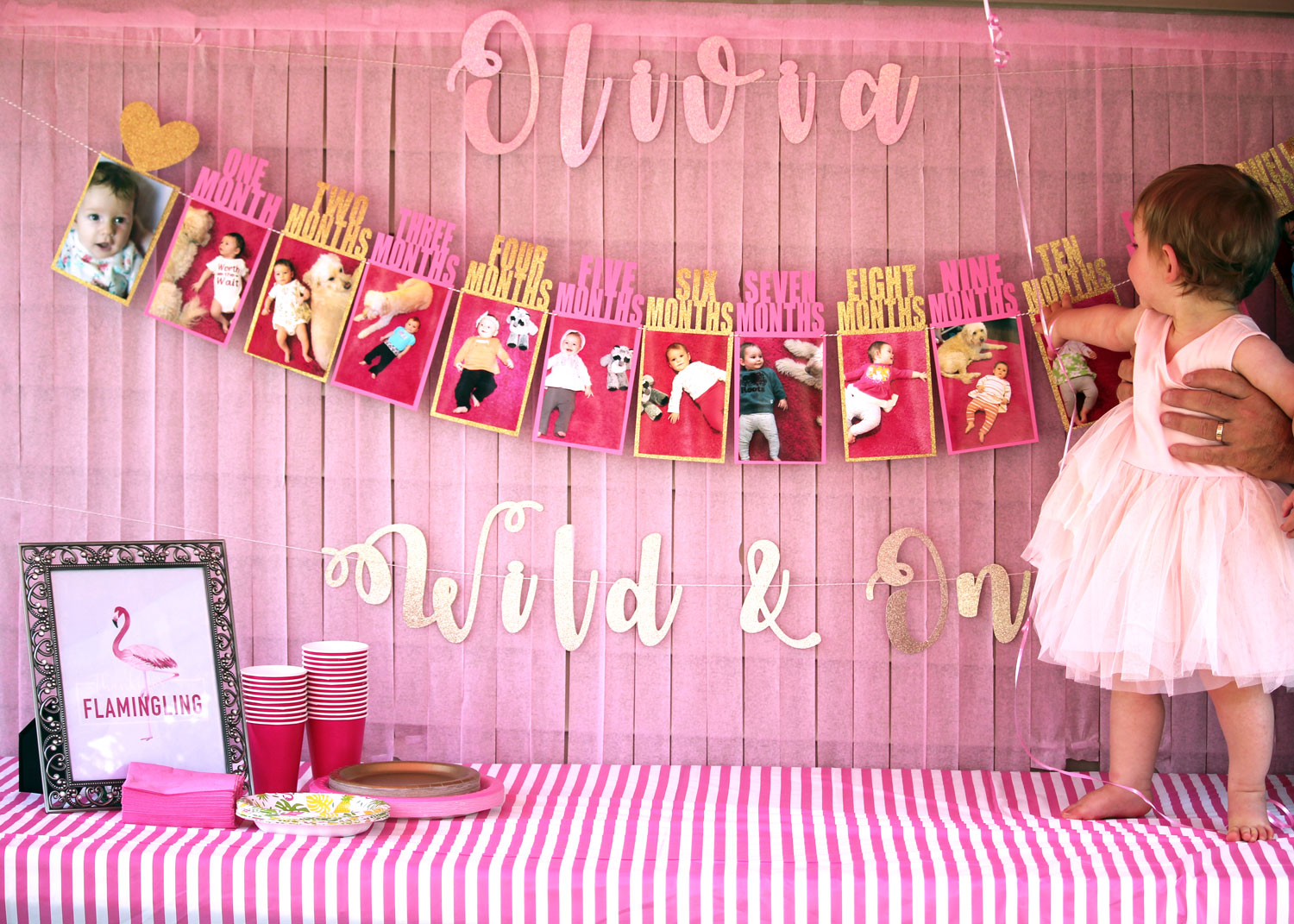 How We Threw a 1st Birthday Party
with a Flamingo Theme!
I can't believe when we first started Bottles & Banter, Olivia wasn't even born yet. And now she's one year old! Everyone and their brother tells you time flies, but it really does – it's crazy! Olivia seems to reach a new milestone and do something new and cool every day. Needless to say, we were super excited to plan her first birthday party as we had been waiting so long for her! For a summer birthday, we decided to go with a pineapple & flamingo theme. We thought it was something unique and summery. If you're looking for a birthday theme, we put together our ideas for planning, decor, food, etc. to hopefully provide you with some inspiration.
The Invitations
We decided to create our own invitations sticking with our flamingo theme and color palette. I think they turned out really well and I love the idea of including a picture of the birthday girl/boy. We used Vistaprint to print our design as I always find them to be the best value. Protip: if you ever design an invitation, birth announcement, etc., print as a postcard. They are much cheaper as an invitation and the same quality! If you're looking for a pre-designed invitation where you can customize with your own pictures, I love Tiny Prints. Check out this flamingo themed invite.
The Key: A Dream Cake
This is one of the most important things to plan for the party, if not the most important. Cake is synonymous with birthday parties. And it's one of the best ways to show your creativity with your theme. Local Chicago area parents – we used Dream Cakes in Northbrook, IL and they created the most perfect cake. I can't say enough great things about them. It turned out AMAZING!
I emailed back and forth with theme so many times before the big day because they wanted to ensure they got every detail right – from the custom design to the flavor options. Essentially, we started with a design idea to work from and they took our image and put their own spin on it. The result was a beautiful two tier cake. The bottom layer had pink ruffles and the top was white with hand-made gold fondant flamingos. Our flavors were white cake with strawberry buttercream and marble cake with dulce-de-leche buttercream.
And of course Olivia needed her own smash cake as it was her first time experiencing cake! They even worked with us on a design for the smash cake. How adorable is the pineapple?! And Olivia absolutely LOVED it! I literally could write a whole post just on the cake.
Next: The Outfit
My one piece of advice on choosing a birthday outfit is to keep it simple and not put too much focus on this aspect.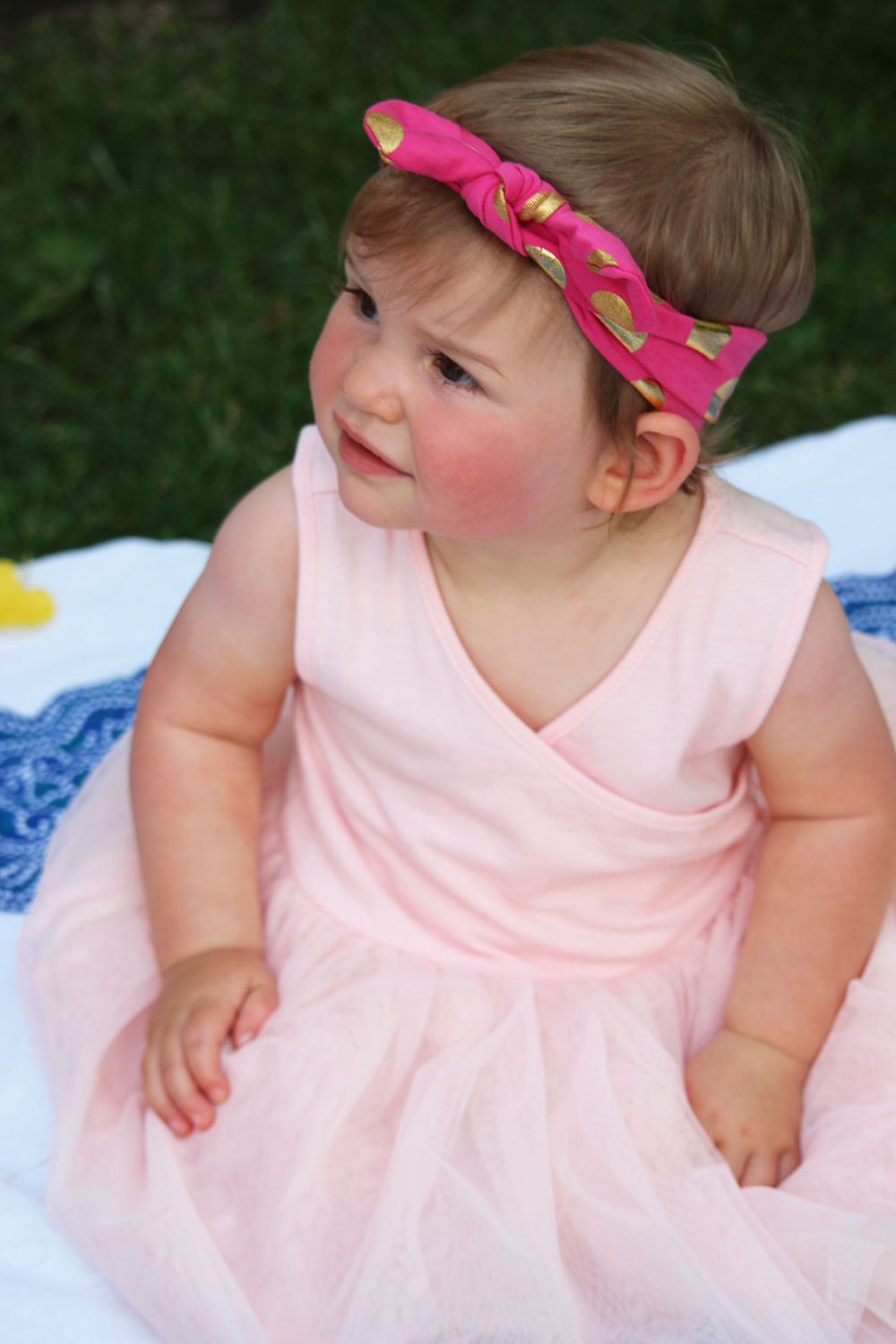 We got Olivia an adorable frilly pink dress to match the flamingo theme, but it was also 90 degrees outside. And frilly materials aren't very compatible with hot and humid temperatures. So we snapped some pics and then changed her into something comfortable. Comfort is key so don't put too much pressure on choosing the perfect outfit.
Be Creative with the Decor!
There is so much out there that is flamingo and pineapple themed. We used Oriental Trading for majority of our party decor. They have inexpensive plates, cups, napkins, etc. Plus we were able to find some fun extras like inflatable flamingo koozies, flamingo rubber duckies, and of course, lawn flamingos. One can't have a flamingo theme party without lawn flamingos.
Total side note, those lawn flamingos are still up as of time of publication. They might even remain up a year from now!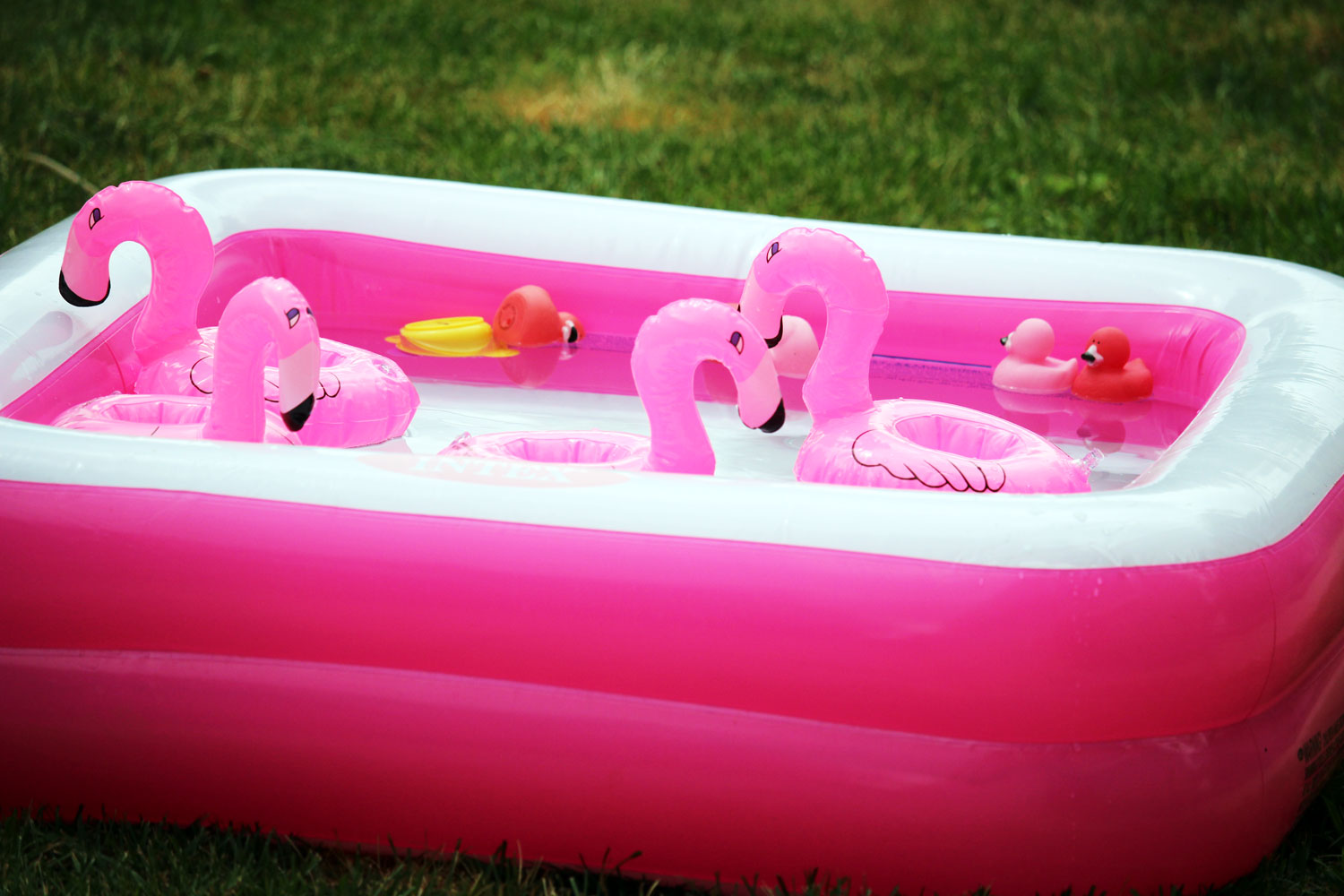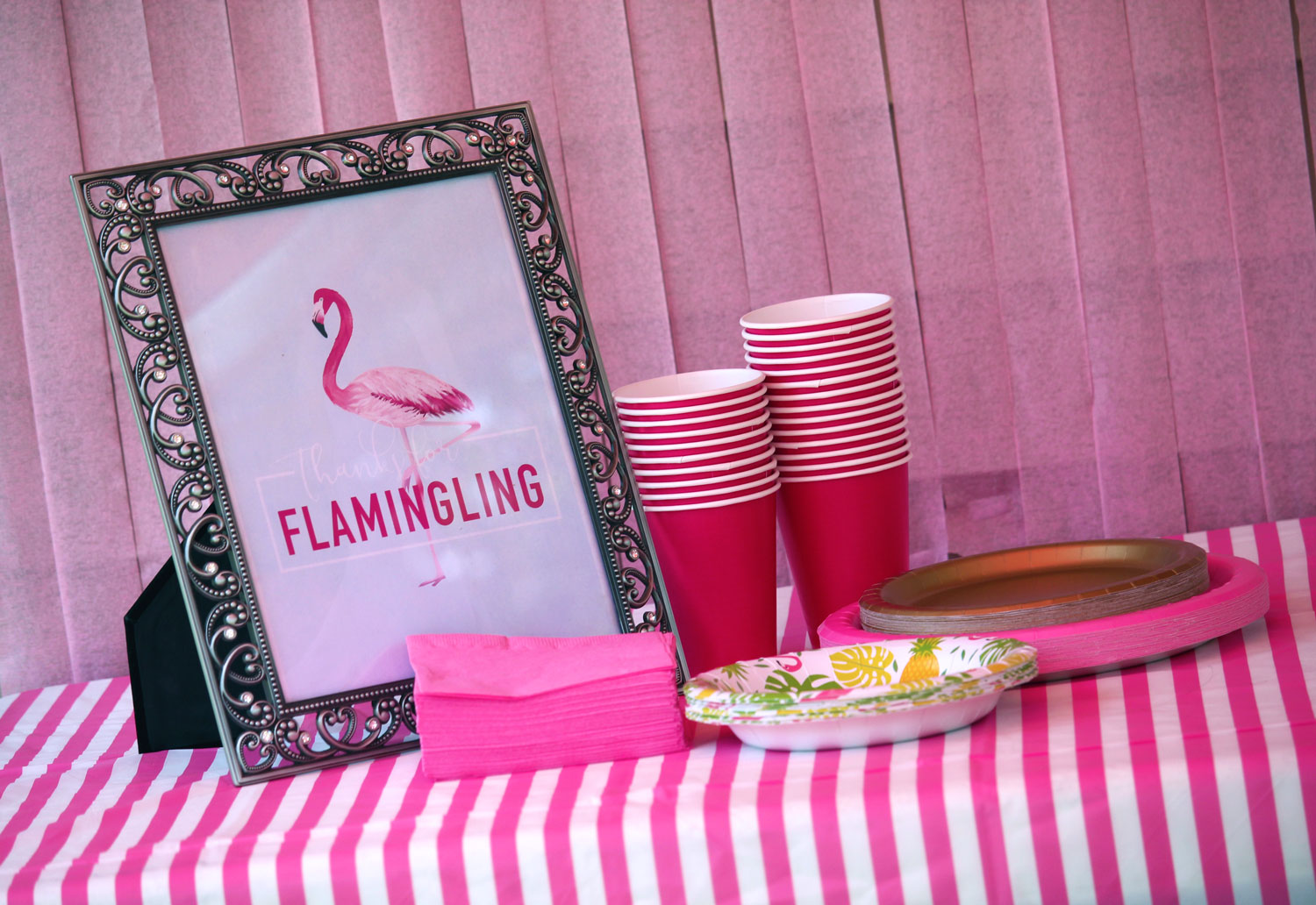 Banners are super trendy right now, so we wanted to find some unique and fun designs. And where do you go when looking for everything fun and unique? Etsy. I looked around at the many, many banners, but ultimately two Etsy shops stood out.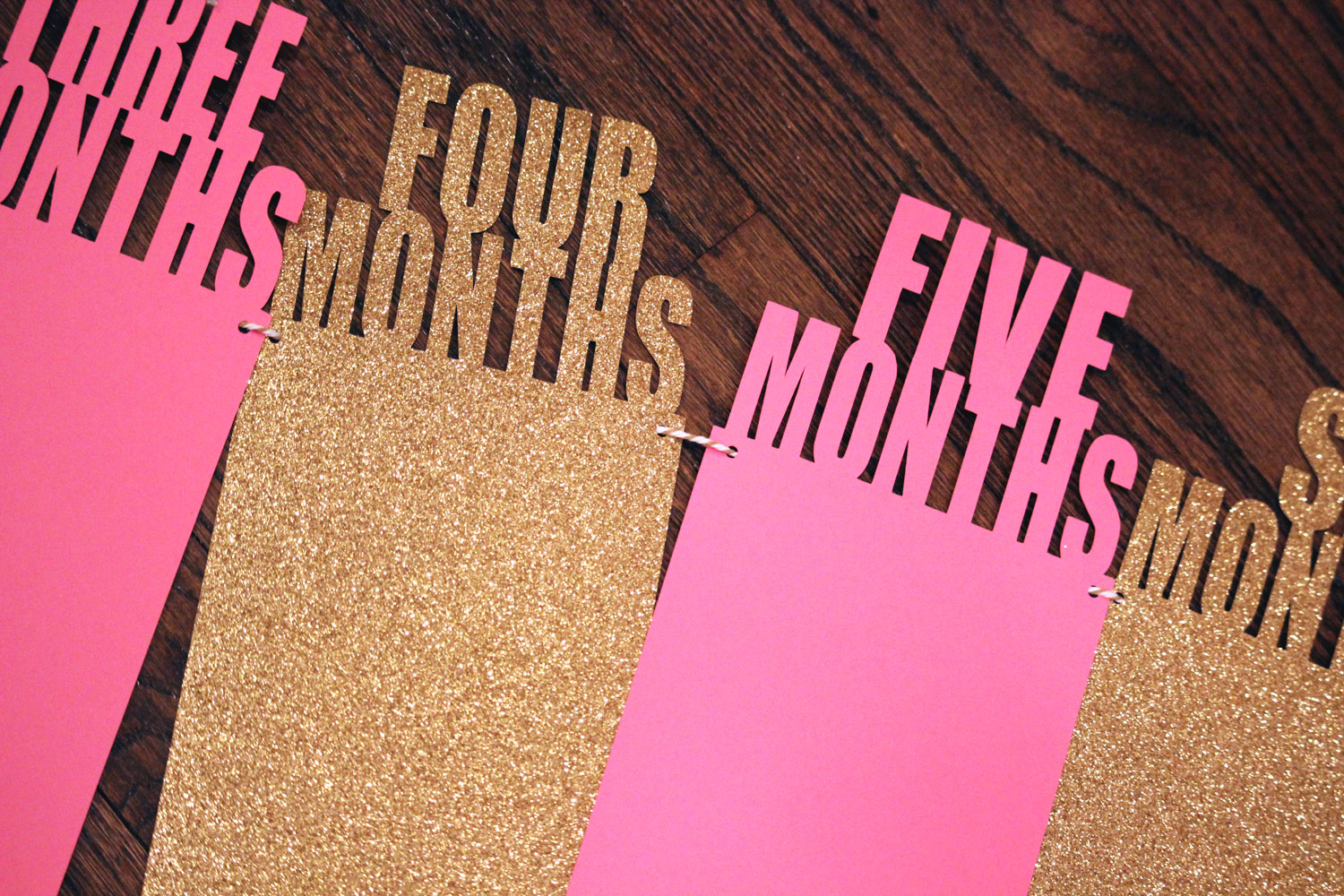 I love how these banners turned out. For a first birthday, they made the most perfect banner. While they have many designs, we got the first birthday photo banner. It was so much fun selecting photos from each month to put on the banner. And it makes your decor so unique! I absolutely loved it and how it was a cute, custom touch to the party.
They have several color options so it will fit the color scheme of your party. They also sent us some confetti, cupcake toppers, and a Happy Birthday banner. All of which were a great addition to our decor and matched our colors perfectly!
Stephanie makes the most adorably customized banners. I was looking through all of her designs and it made me want to have another party just for the custom banner. She makes banners for birthdays, bachelorette parties, under the sea, baby showers, NYE parties, you name it. For Olivia's flamingo theme party, she asked us what we wanted it to say and which colors we would like to use. Everything can be personalized, which gives you some creative freedom with your party.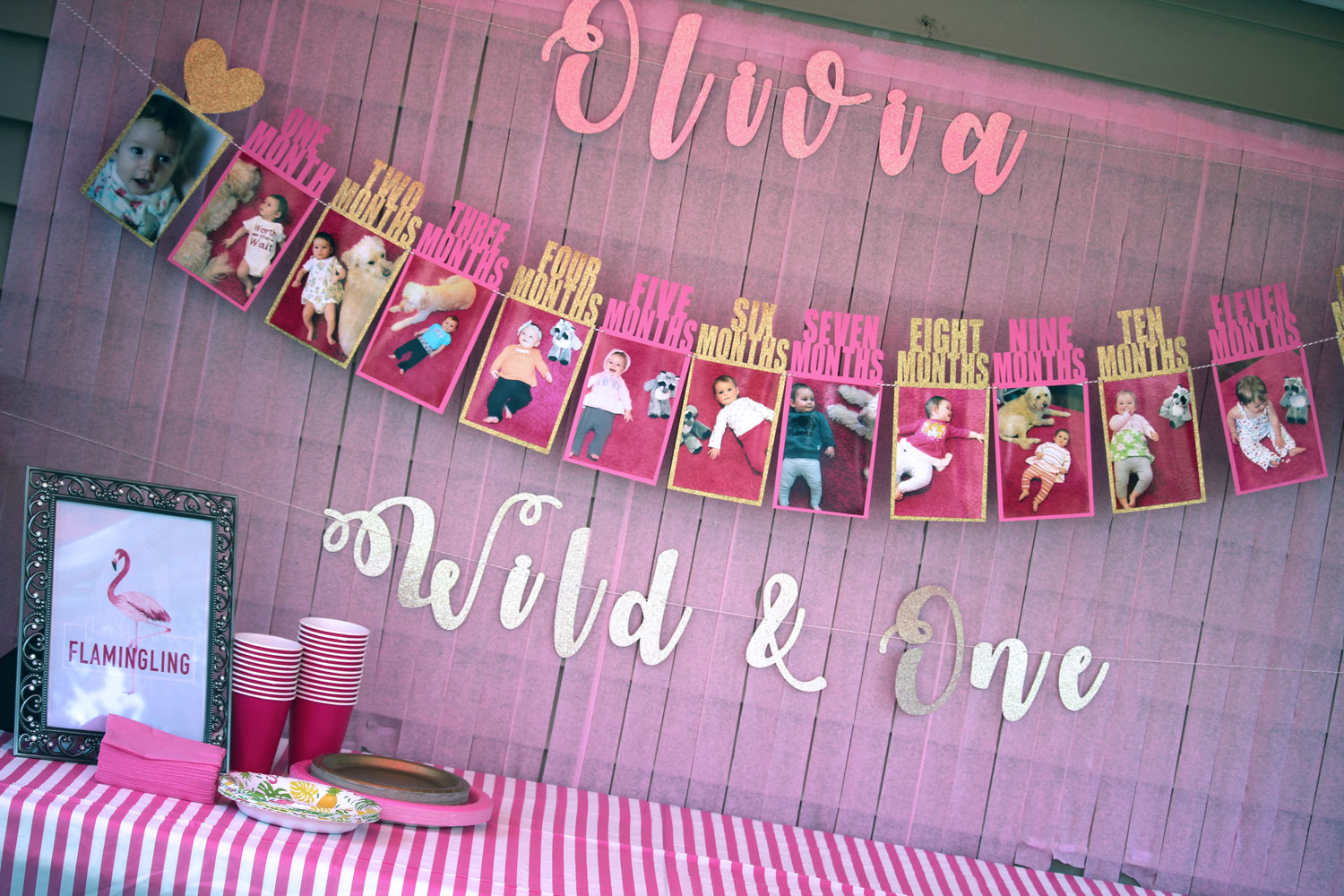 We had an "Olivia" banner and "Wild & One" (which by the way totally applies to her and is recommended if you have a rambunctious little kiddo). The best part – if you get a banner with your child's name, you can totally repurpose it. We hung ours in Olivia's room. The colors fit perfectly and it added a little personalization to her wall. Party decorations can be expensive, so it helps when you find things that can be reused.
Everyone Loves Food
Another important planning aspect. Party guests will expect some type of food. If you hold the party during a traditional meal time, plan for bigger food options. Food and drink options will also give you another opportunity to be creative with your theme. For the adults we had rosé available to go with the pink flamingo theme. And for food, we went with pulled pork sandwiches with a pineapple salsa to keep it tropical with the main dish. We also had fresh fruit, a cheese board, veggies, and a nice potato salad.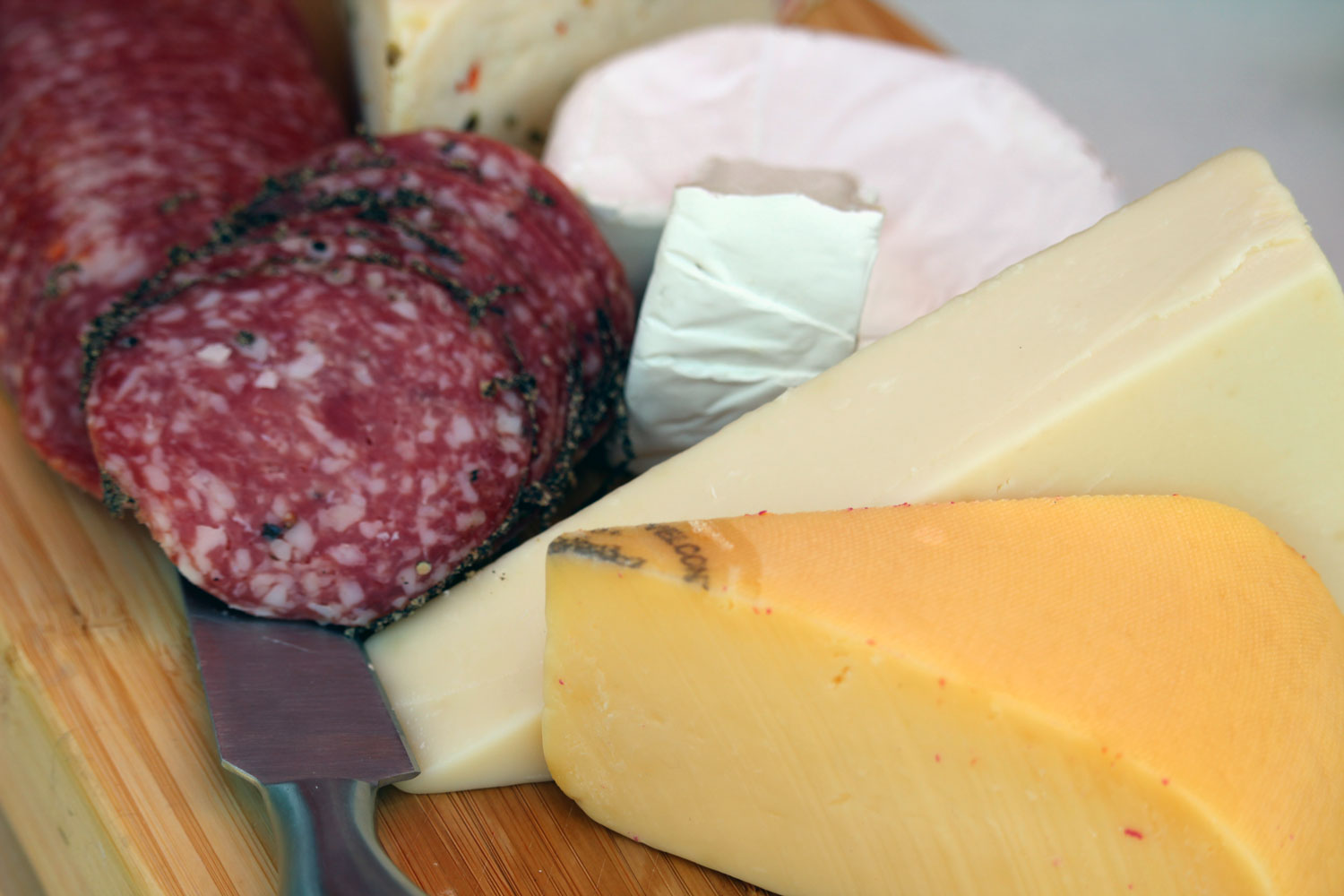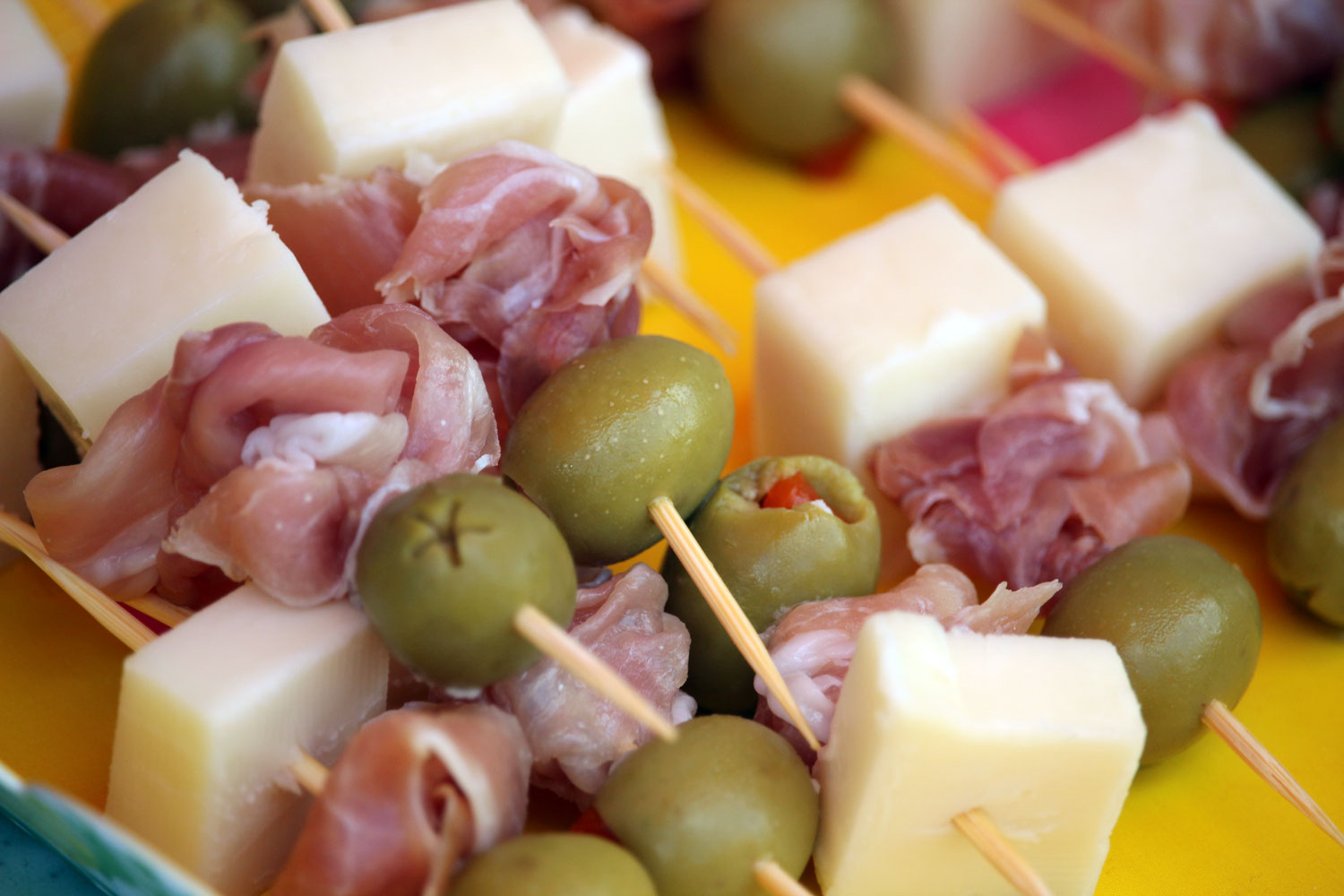 Many of our food options were on the lighter side since it's summer and crazy hot outside. Lighter, refreshing foods are always a safe bet!
Make Sure to Have Fun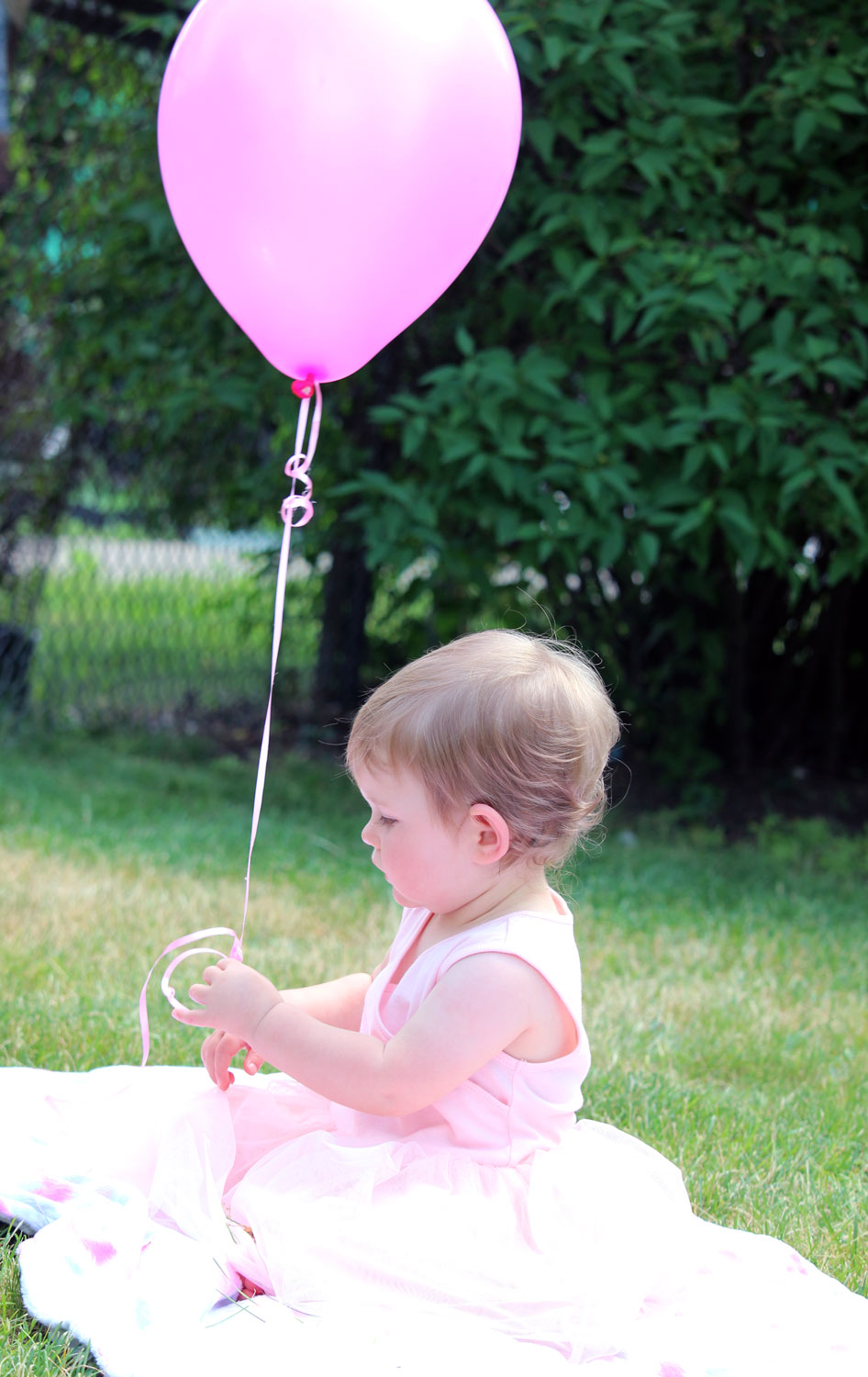 It's your little one's special day and they aren't concerned with how your tablescape looks. Which means you shouldn't put all your focus on that either. I read something recently that said to take less pictures. And I thought that was really strange advice. Pictures are awesome – they help us remember some fantastic times. Especially because younger kids won't remember some of their first birthdays, but they will have pictures. I do find though, that there is some truth to this. At the end of the day, all your birthday girl/boy wants is for you to be there to play and celebrate the day with them. Which is kind of hard when you're behind a camera the whole time. So take as many pictures as you want. But make sure to set aside some time to actually be next to them as they smash into their cake and open up all their new toys.
Comments
comments