Working Parents: You know the drill. You get ready for work. Then you take the kids to daycare. You go to work. You pick the kids up from daycare. Once you get home you make some dinner. Then you get the kids ready for bed. And once they fall asleep, you are too tired to do anything else so you fall asleep. Sound familiar? It's easy to get stuck in a rut of the same routine day after day. Generally this routine doesn't leave a whole lot of extra time to spend with the kids. Most of your time with them is on the weekends. But it doesn't have to be. We found ourselves struggling to spend time with Olivia during the week because we don't leave work until 5pm and her bedtime is 7:30 – 8pm. It's hard for working parents to see (read: spend meaningful time with) their kids throughout the week. So we came up with some strategies that have helped us spend some quality time with our little girl during the week. And hopefully these tips can help you too!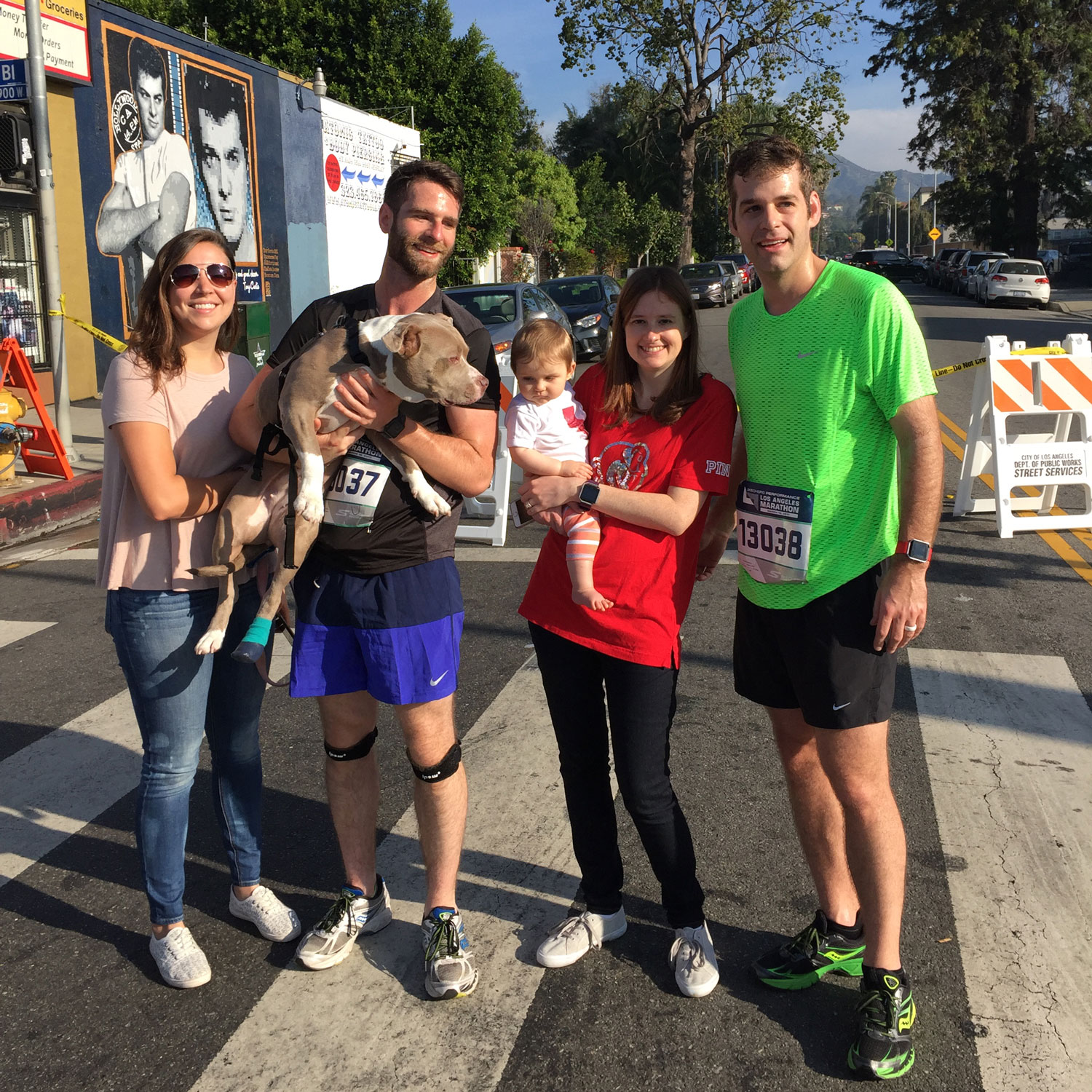 Working Parents Working Out
When you are constantly chasing a toddler, swamped from a chaotic day at work, or running errands in the evening, it can be difficult to get motivated enough to exercise. I struggled a lot with this. Of course, it helps in the warmer months when the weather is gorgeous. But either way, one of the motivators to help me become more active was that I got to spend some time with Olivia. Nick had been taking her out almost everyday anyway for his training runs, so I just needed to get it in gear. Every day after work, we grab the jogging strolling and head out for a family run. There are so many great benefits: it's healthy, it keeps you in shape, you get some fresh air, and most importantly, it's time you get to spend together as a family. It also doesn't hurt that Olivia giggles the entire way and it's one of her favorite parts of the day. She even urges us to run faster. If that isn't encouragement, I don't know what is.
Team Grocery Shopping
Does anyone actually like grocery shopping? We do a big grocery trip every two weeks and always dread it. Maybe it's just us, but there is nothing fun about grocery shopping. Except that if you do it together, it allows you to spend time with the family. Throw your list together and drive to the store after work. You'll get to ask your kiddo how their day was and spend some quality time together during an otherwise boring chore. Maybe you'll even start looking forward to grocery trips…nah.
Early Morning Coffee/Tea/Espresso Playtime
As working parents, some days our mornings are crazy hectic. It typically depends what time little O wakes up and how much time we have to get ready before chasing her around to get dressed and eat breakfast. Sometimes she'll get up early at like 5:30am and we try to put her back to sleep to knock out a few extra minutes of shut eye. Recently though, we've been like "meh, let's just get up and have a coffee playdate". So instead of going back to sleep for a half hour, which will provide us with virtually no benefit, we all get up and play. Our advice is to take advantage of these early wake-ups as extra time together instead of mumbling under your breath how you wish you could have gotten just 5 more minutes of sleep. When life gives you lemons, as they say.
Work on your Dinner Strategy
Instead of cycling through the same routine where one of you makes dinner and the other feeds/bathes/plays with the kids, switch it up! Take turns making dinner so mom and dad both get to have playtime after work. Or switch off mid way through dinner. Mom starts dinner and dad finishes. This way you ensure both of you get a few extra minutes to spend with the little ones. And you don't have to wait until 9pm to eat dinner either. We'll take it.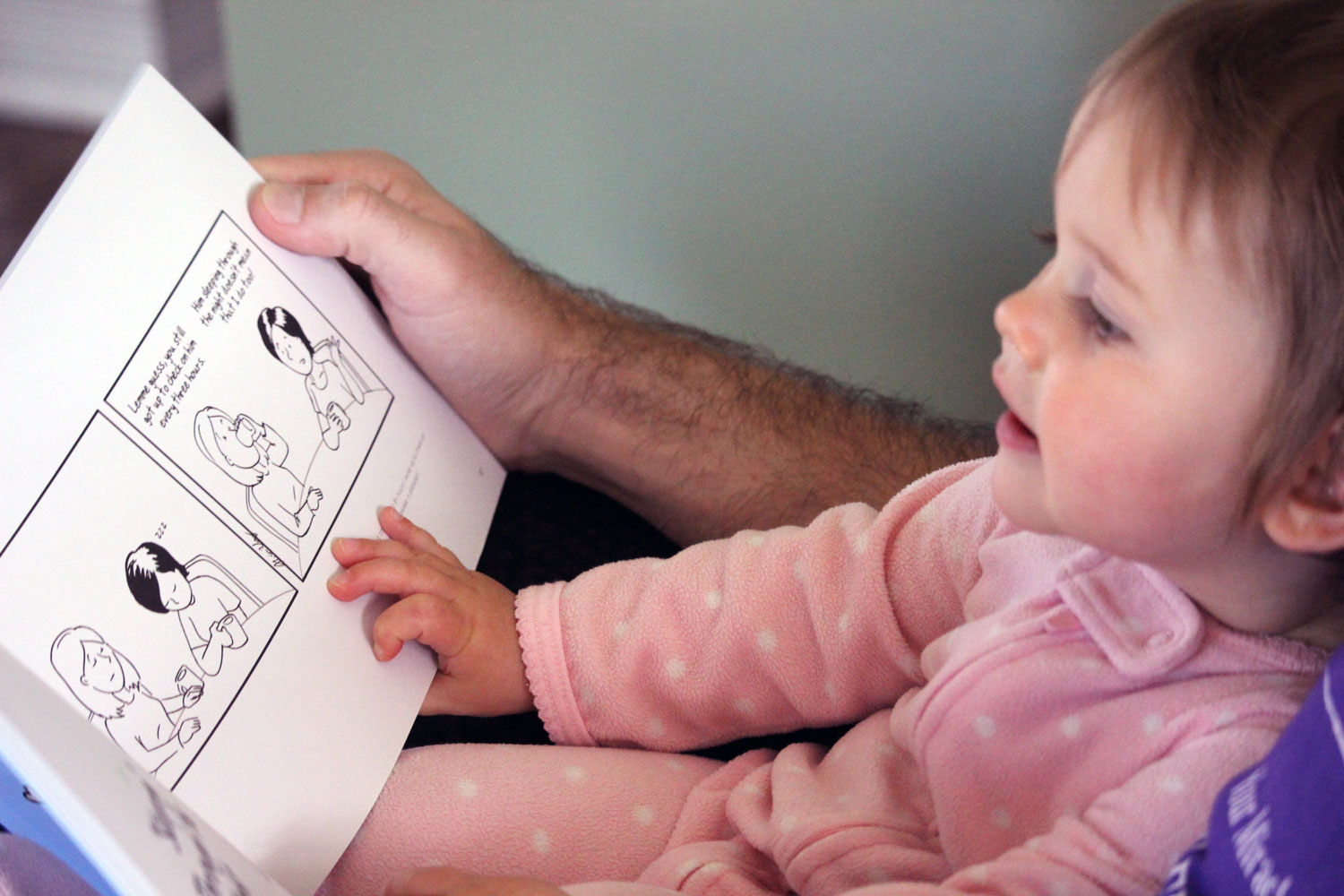 Device-Free Evenings
We've all been there. Working parents can be the worst. You're worried you missed an email from work, so you need to periodically scroll through to make sure nothing Earth shattering has happened. You've been at work all day and haven't had time to check Facebook and Twitter. It's a hard habit to break. Especially if you're new to this whole parenting thing. And we aren't trying to mom shame anyone, but we all could use a little time every now and then without our phone glued to our hand. You think your baby is too young to know what you are doing. But I can't tell you how guilty I feel when Olivia looks at me, then at my phone, then back at me. It's made us realize she has a concept of what's going on and she may not know what the phone is, but she knows it's preventing us from giving her full, undivided attention. Which all kids deserve! So make it a point to spend some device free time every night and play Candy Crush after your little ones are safely tucked away in bed.
These are some pretty simple changes you can make to your weekly routine. There is nothing here that would totally throw off your schedule or cause you to reshuffle your responsibilities. They are just some easy changes you can make to give your kids a little extra one-on-one time each day.
How do you squeeze in extra family time?