Layovers are awful. And unless you're leaving from a major hub city, chances are you aren't getting that coveted direct flight. Most of the time you can get a 50-minute or so stop, but a long layover might be inevitable depending on your destination. And a long layover with kids could spell disaster. We're talking meltdown city. Incidents of international proportions. Thankfully for you, we've done enough all-day-at-the-airport stints for all of us and we have some thoughts.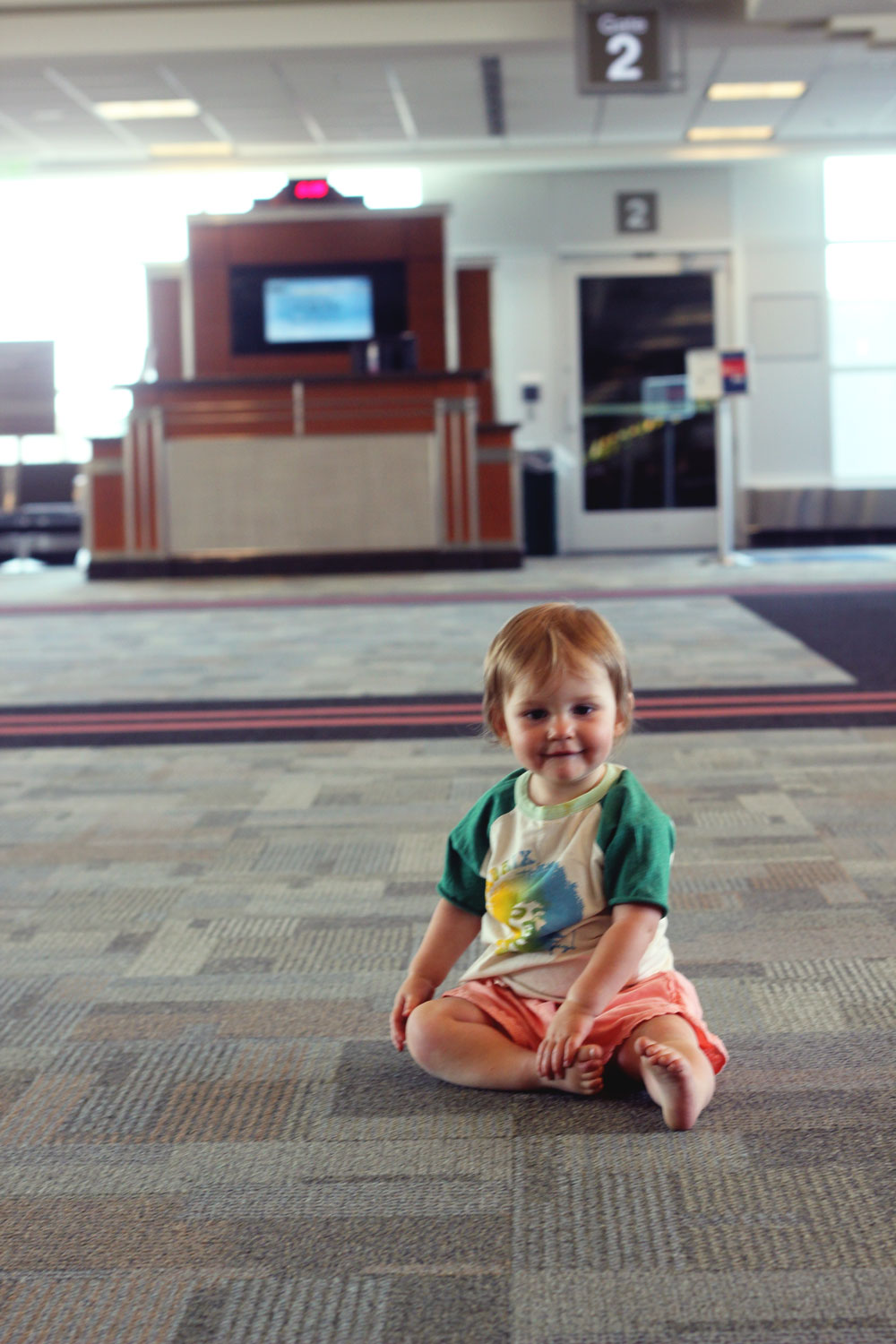 Get a Room
No, really though, this might work. International destinations can be tricky to get to in one day. From where we live, in Chicago, flights to Europe leave during dinner time and slightly later. Flights to Asia and Australia mostly in the morning or noon time. This can leave time for a super long layover and you've wasted a day of precious vacation time. Why not leave the day before? Catch the last flight out, check in to a hotel for the night, and spend the morning and afternoon exploring the city or relaxing. You (and more importantly the kids) will feel far more relaxed after a good night's rest.
Hit the City
If you're not going to get a hotel room for your 5-6 hour long layover, at least try to visit the city! Chicago, New York/New Jersey, Washington, D.C., Atlanta, Seattle, and San Francisco are among the easiest to leave the airport on a train to the city for a nice lunch. The few bucks it will cost for the fare is far better than that gross airport food you'll otherwise have to eat.
But if you are stuck at ATL, the TGI Fridays by Gate B19 has a bottle of wine for $9. Just sayin'.
Sometimes you might discover other cool things on vacation. The one and only time we've been to the Mall of America (like, who just goes there?) was on a long layover at MSP. A quick train ride to get a nice lunch and mark an interesting spot off your list. Kids will find this infinitely more exciting than staring at the departure and arrivals board, for sure. This is definitely easier if you've checked bags and packed well, but unless you needed a sherpa to get through security, you should be good either way.
Take a Hike
We're going to assume that while your kids may have flown the friendly skies a time or two, they probably haven't been to every airport. Shoot, we still get excited about a new place to fly to. (Please, Brittany, I really want to fly to SUX.) Perhaps this won't use up ALL the time of your long layover, but it will take some time. Go check out the other terminals, ride the airport transit train, walk on the moving sidewalks. Sure. you see it all the time – but it's all new and exciting to the little ones! Get some candy at Hudson News, play on the massage chairs at Brookstone, or check out the regional shops. ORD, for example, has an awesome Field Museum shop with toys and interactive things to occupy 10 minutes at the very least.
Take a Nap
You know your kids the best. Do you want them tired from walking around all of the terminals? Or do you want them well rested for the next leg? We tend to let Olivia run wild prior to the flight so she has at least a chance of sleeping on the plane. LOL. But we've watched plenty of kids sleep comfortably on the bench with their head on their parents lap or sleeping in the stroller. Just make sure to be a nice traveler and sprawl out in empty gate areas instead of taking up space from others.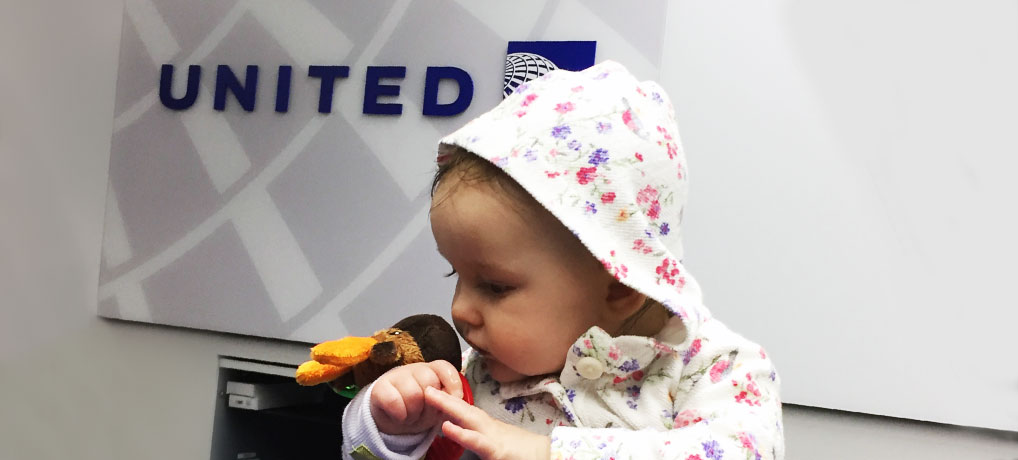 Ask for an Earlier Flight to
Avoid the Long Layover
This one is not some silly tip like telling readers to dress nice and say "It's my birthday/anniversary/wedding/insert-big-event-here, can you upgrade me to first class?" advice you might read elsewhere. It doesn't always work, but there's more than a good chance that if there is space available on the flight, they'll let you change for free. They'd much rather get people on the plane than to fly with empty seats. So just ask the gate agent and see what they say. The worst thing they can say is no!
Our Favorite: Use your Imagination
People watching and day dreaming. Olivia loves to watch people walk by. Something about the hustle and bustle of a terminal really fascinates her. And from what we've heard from other parents, their kids are the same. So we sit by the arrivals and departures boards, imagining where else we could be going or what the people that are going to far off places are going to do when they land. If you can park your family on some nice couches in the main concourse, you might be entertained for hours. I know we are.
So that's how we cope with a long layover. How do you make it?