"This is your first cruise?!" is something we hear ALL the time. Some days I think we are the only people on the planet to never have taken a cruise. Which clearly is not the case. For that reason, I thought it would be a good idea to post about our experience planning and cruising for any other newbies out there thinking about booking our first cruise.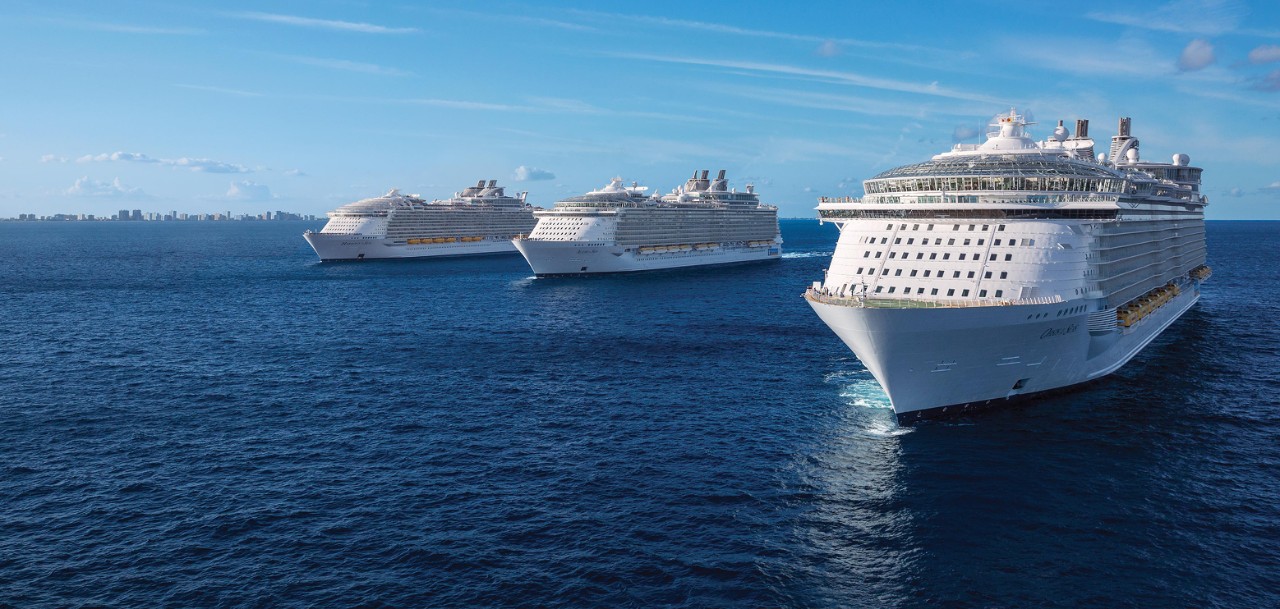 I'm not sure why we've never thought about taking a cruise.* As you've read, we love traveling. And I've always heard great things about taking a cruise. You can see multiple destinations without having to arrange your own transportation in between. They are family friendly. You can find deals that are easy on the wallet. And these days there are so many activities on board. It's a great time to plan a cruise, so we thought "why not?". As a first-time-cruising family, here are some of our tips to get your planning started.
*She knows darn well why we haven't thought of taking a cruise. Because I need an escape route and that is not achievable in the open seas, unless we have a balcony that I can escape if need be. I am not trying to be Jack Dawson. -Nick
Your First Cruise:
Where and When
This is probably the biggest question and the first step in planning your first cruise. If you're flexible with dates, we've found you can often find great deals. For instance, our April cruise was listed for maybe a third of the price of a summer cruise. Of course, being flexible with dates isn't always possible with school aged children. If you can swing an off season cruise, you'll find some really awesome deals out there.
You also want to think about destinations you're interested in. Caribbean, Pacific Coastal, and Canadian cruises seem to have some of the best deals. And all are great for families with varying ages. Don't forget to keep the weather in mind when planning. Some destinations will be colder depending on time of year, so make sure you do your research on average temperatures. Other fun destinations include Mexico, Alaska, Bermuda, Europe, and Hawaii.
So Many Cruise Lines to Choose From
Once you have your destination and dates picked out, you can start to look at which cruise line will be best for you. We did a lot of research into the differences between each cruise line. Most all cruise lines are going to have some activities for the kids, but Disney, Carnival, and Royal Caribbean are known to be some of the most kid-friendly. Royal Caribbean, Carnival, and Norwegian also also have a party type vibe. And Princess, Holland America, Regent, and Celebrity tend to be slightly more upscale and great for couples (but still offer family friendly activities). Don't forget to consider the size of the ship. We hadn't really thought about this at first, but you'll find smaller, more intimate ships all the way up to large, social ships. There are even more than just those cruise lines. So how do you know which is right for you? Figure out what's most important to you and compare it with your budget.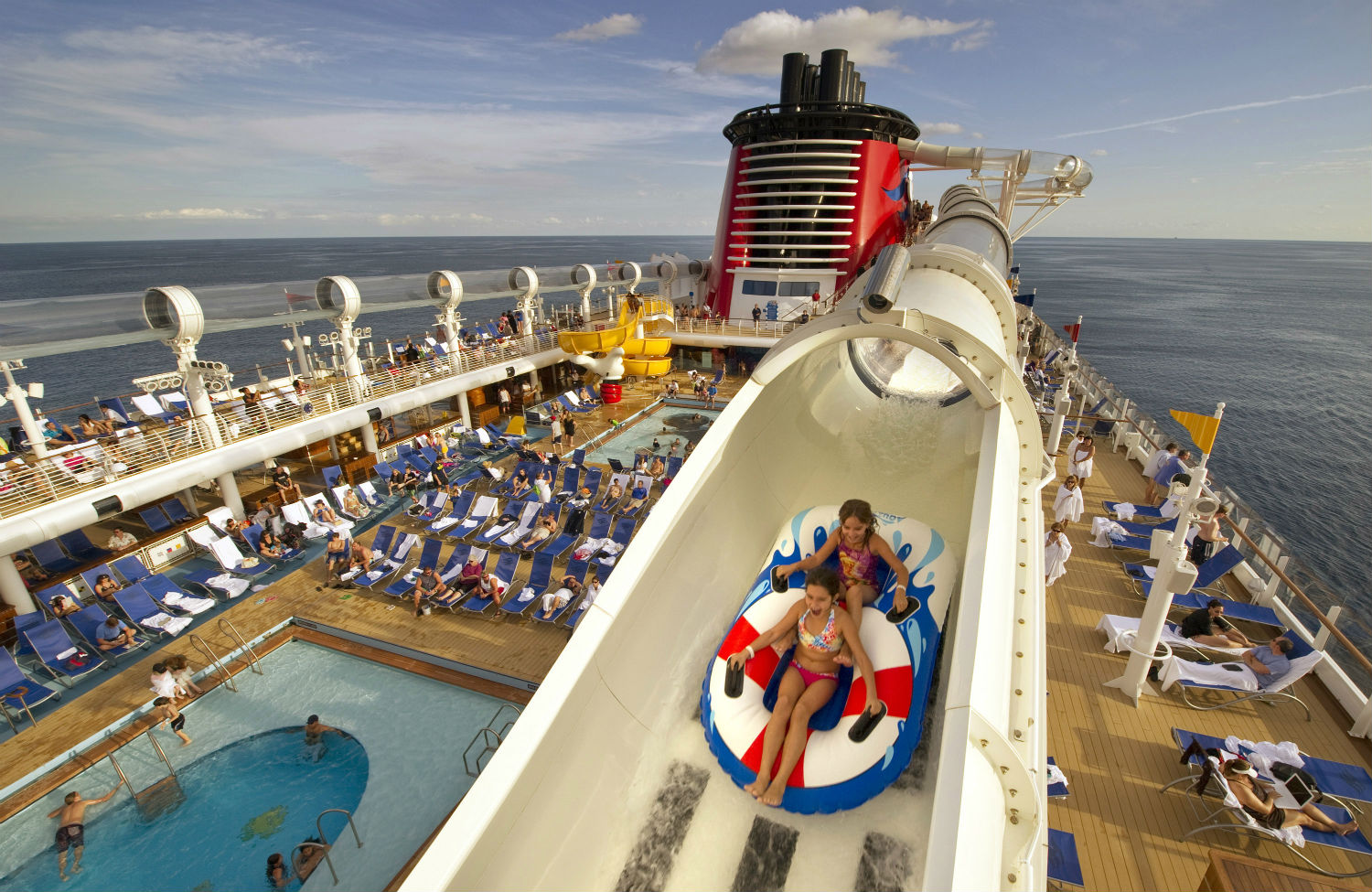 If being super kid-friendly is important and you have a flexible budget, a Disney Cruise is right up your alley for your first cruise. Disney isn't just for kids these days. They offer a wide variety of activities for the entire family. If you're looking for a more romantic vibe that won't cost you a fortune, check out Princess. For a luxury experience, Regent excels in this area. And if you're looking for a good time while sticking to a budget, Carnival always has good deals.
If all else fails, cruiseline.com tries to help out with their short quiz that will show your best match.
It's All About the Room
This one sounds simple enough, but it actually takes quite a bit of thought and planning for several reasons. The first and most obvious is cost. If you're budget conscious and fine with a small room, an interior room could suit you. If you're someone that needs at least a window to not feel claustrophobic, check out the window and balcony options.
And if you're flexible with cost, spring for a suite. Hey, why not? Each cruise line will vary slightly on the different types of rooms they offer. Actually, the reason why we ultimately chose Princess for our cruise is that they offer something called a Mini Suite room. It's larger than a balcony room and smaller than a full suite, but its much more affordable than all those suite options out there. Not every cruise line offers a similar room type. As we are traveling with a baby and need the extra space without the high price tag, the Mini Suite was the perfect option for us. If you go this route, you'll get more space in the form of a separate sitting area. The couch even folds out into a bed so the 3rd or 4th person doesn't necessarily have to climb up into a bunk. It also features two tvs, a spacious closet, and a bathtub which are added convenience when traveling with kids.
Another thing to consider is location on the ship. We aren't typically prone to motion sickness, so we just went with the least expensive location for our room type. If the swaying waters makes you a little queasy, you may want to opt for a room closer to the middle of the ship, which tends to not experience quite as much motion.
Anytime or Traditional Dining
The all-inclusive food is one of the biggest draws to taking a cruise. Not worrying about price or researching restaurants is super appealing. It takes all the work out of dining and you just get to enjoy the experience. Prior to your cruise, you do have to plan a little bit. Most cruise lines offer the choice of a set dinner time each night (typically 6pm and 8pm) or anytime dining.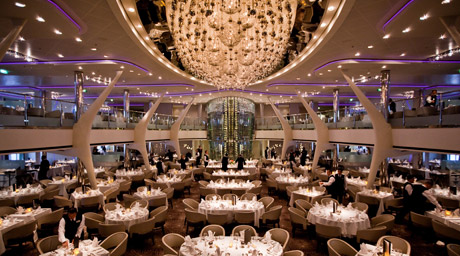 We actually went back and forth on this before booking. Some of the potential benefits to anytime dining is that you go when you please. So you don't need to rush any activities or excursions to make your dining time. The drawback is that you may have to wait for a table.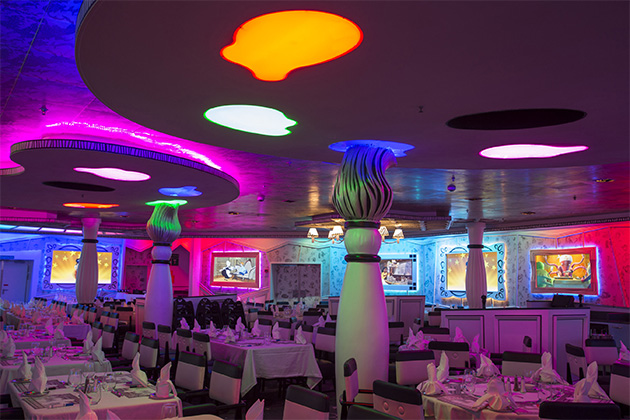 Choosing a set time means you don't have any flexibility with when you eat (unless you opt for the buffet, specialty, or casual restaurants). The benefit, and reason why we chose this option, is that you have the same table mates and waiter every night. This was a major plus for us because the waiter can learn your likes and dislikes, which can add to your dining experience. It's a huge benefit when traveling with a little one and having your waiter kind of anticipate her needs.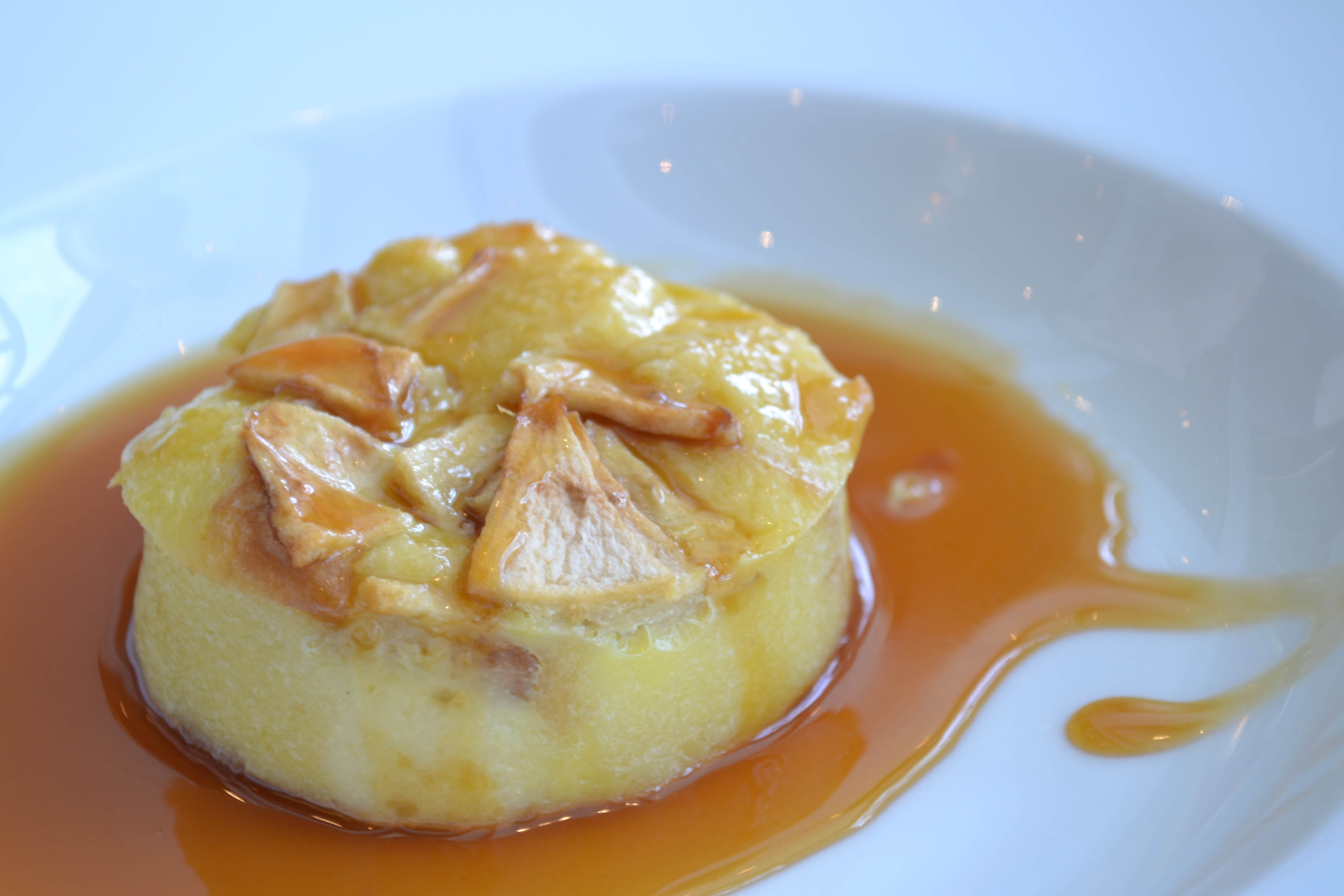 Personalize your First Cruise
At this point, you've pretty much made all the decisions needed to actually book the cruise. But the fun doesn't stop there. Many cruise lines will have an online portal that allows you to personalize your experience even further. Princess, for example, has what they call the "Cruise Personalizer". You enter your booking info and will then have access to a full portal where you can do several things related to your cruise. You can enter in guest information, flight information, and accept the passage contract. You can make dietary preferences and request a change to your dining plan. You'll see your room type and can make requests to your bed configuration. You can view and book shore excursions, specialty dining, spa packages.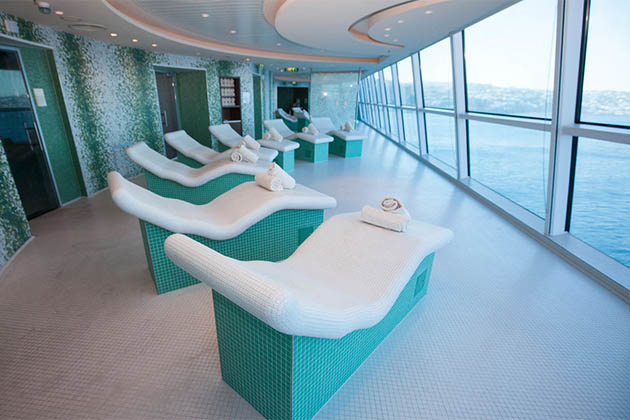 This is also where you'll pre-pay for any beverage packages, internet access, in-room drinks, photography, celebration packages, etc. And of course you'll be able to view your itinerary, which will also let you know how many formal vs. casual nights on your cruise so you can plan ahead. Every cruise line is different when it comes to managing your reservation and personalizing your cruise, but this was our experience with Princess.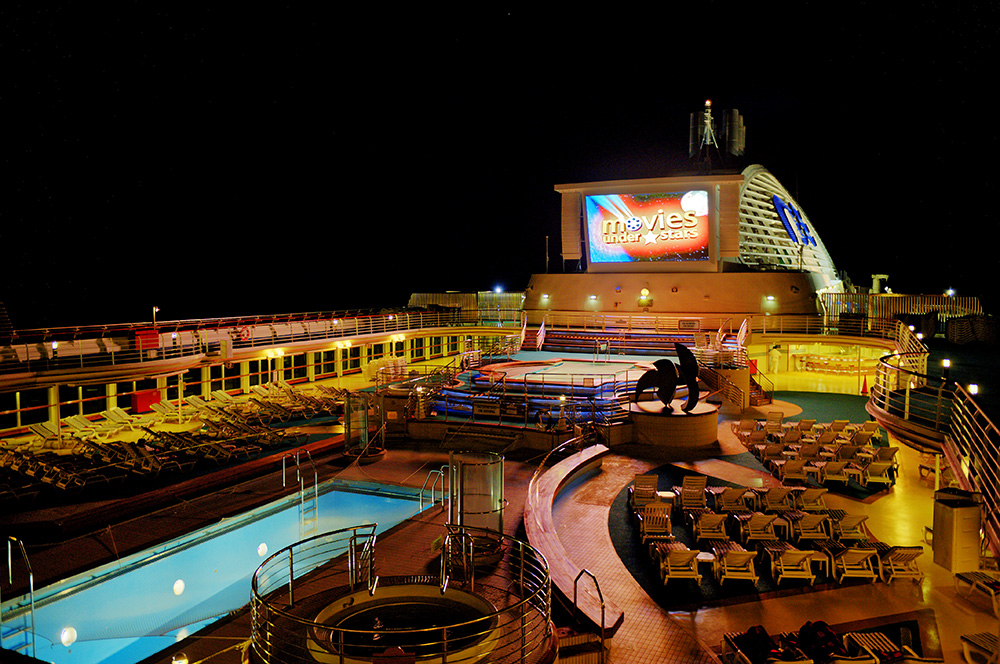 Sometimes the planning process can add to the excitement and anticipation. Take your time with it and you'll have an experience that fits perfectly with your group and personality. Stayed tuned as we'll be following up with our on board experience with our first cruise.