Traveling with a little one in tow can be a terrifying thought to new parents. You're probably pretty tired and the idea of planning a vacation with a baby sounds even more exhausting. We were in your shoes and thought about delaying our first family vacation until a more convenient time. But in the end, we chose to take our first trip when our little gal was just 3 months old. And I'm so glad we did because it ended up being the perfect age! Babies are very portable and much more flexible than we think. It's also a good idea to get your kids used to travel at a young age so it becomes more familiar to them. So if you're wondering where you should take the plunge, we put together a list of our favorite baby friendly trips.
Ochos Rios, Jamaica
An all inclusive resort is a great first family vacation due to its convenience factor. Everything you need is right there at the hotel. Most all inclusive resorts have several dining options, pools, beaches, spacious rooms, and special amenities for babies. They are also great for relaxation, which is basically a requirement for exhausted parents. For those nervous about traveling, an all inclusive is a great way to ease in. And since you're not pregnant anymore, you don't have to worry about Zika! Just make sure you keep up-to-date on travel restrictions if you want your kids close in age.
Hotel Pick: Beaches Ochos Rios
Plenty of baby friendly amenities including family suites, waterparks, train rides, and Sesame Street characters. Beaches also has programs for infants and toddlers with certified nannies so mom and dad can enjoy a nice massage or private dinner. The resort is big enough that you'll have plenty to do, while also enjoying family friendly amenities so you'll feel comfortable throughout your stay.
Orlando, Florida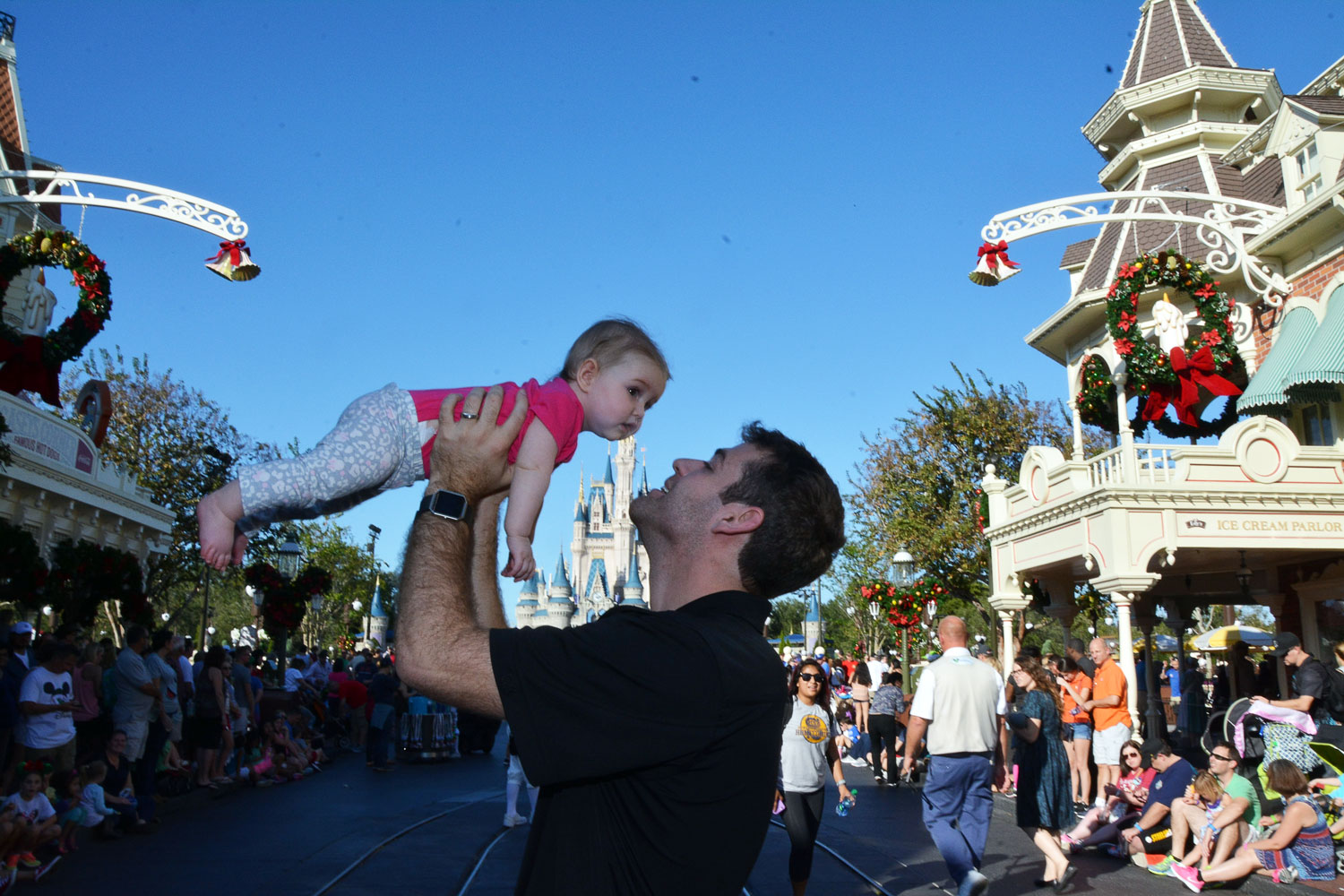 No "first family vacation" list would be complete without the theme park capital of the world. Home to more than a dozen theme parks, there will be plenty of family friendly fun. Universal Orlando offers free admission for kids under 3, infant care areas, stroller rentals, ride swap for parents to take turns, and lots of fun characters roaming around to give the babies something to new to experience.
If you're planning a visit to Disney World, you'll have baby care centers with spots to breastfeed if it makes you more comfortable, ride swap, themed restaurants, food and diapers for purchase, parades, Disney characters, and even baby friendly rides like It's a Small World and Pirates of the Caribbean.
Hotel Pick: Disney's Polynesian Village Resort
Our top choice due to the convenience of traveling to/from Disney Parks via monorail or boat. It's super easy to get around. And parents who take their little one to Magic Kingdom can easily head back to their room for a much needed nap before heading back out. The resort also offers in room babysitting, on site dining, family friendly rooms with complimentary pack n play cribs, and an evening electrical water pageant for those who want to enjoy nighttime activities from the comfort of their own hotel. Don't miss Ohana's character breakfast and movies under the stars while your tot snoozes.
Austin, Texas
Austin is an incredibly family friendly town and offers tons of activities for parents that like to kick back with nature. Take a boat out on Lake Travis or head to Zilker Park to feed the ducks. For lunch, we'd recommend stopping at one of the food trailer parks while baby can sleep in the shade. Torchy's Tacos will blow your mind. If you love movies, Alamo Drafthouse is one of the coolest theaters out there and offers Baby Day on Tuesdays before 2pm. It's not the first place that generally comes to mind for a first family vacation, but it definitely warrants a part of the conversation.
Hotel Pick: AirBnB or VRBO
For this one, we'd recommend checking out a lake house to rent on Lake Travis. You'll be far enough away from the hustle and bustle of the city to enjoy some relaxation. But close enough to the city to take advantage of everything it has to offer. You'll enjoy lots of private space so you don't have to fret about having room to stretch out.
Napa Valley, California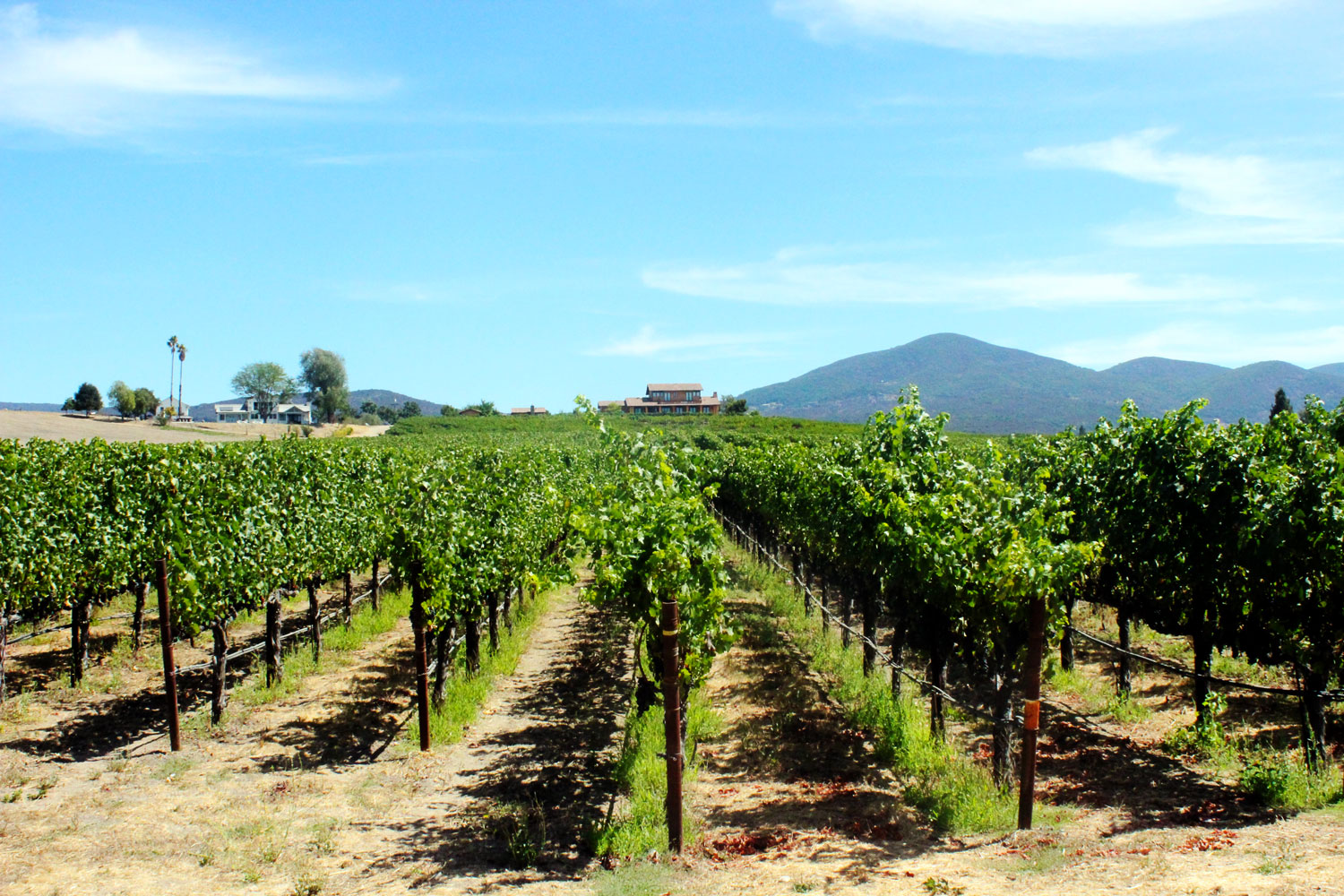 Controversial pick? We added Napa Valley to this list because it's actually our first family vacation. What you may find surprising is that a lot of the wineries are baby friendly. You can learn about some of the places we visited and all were so welcoming!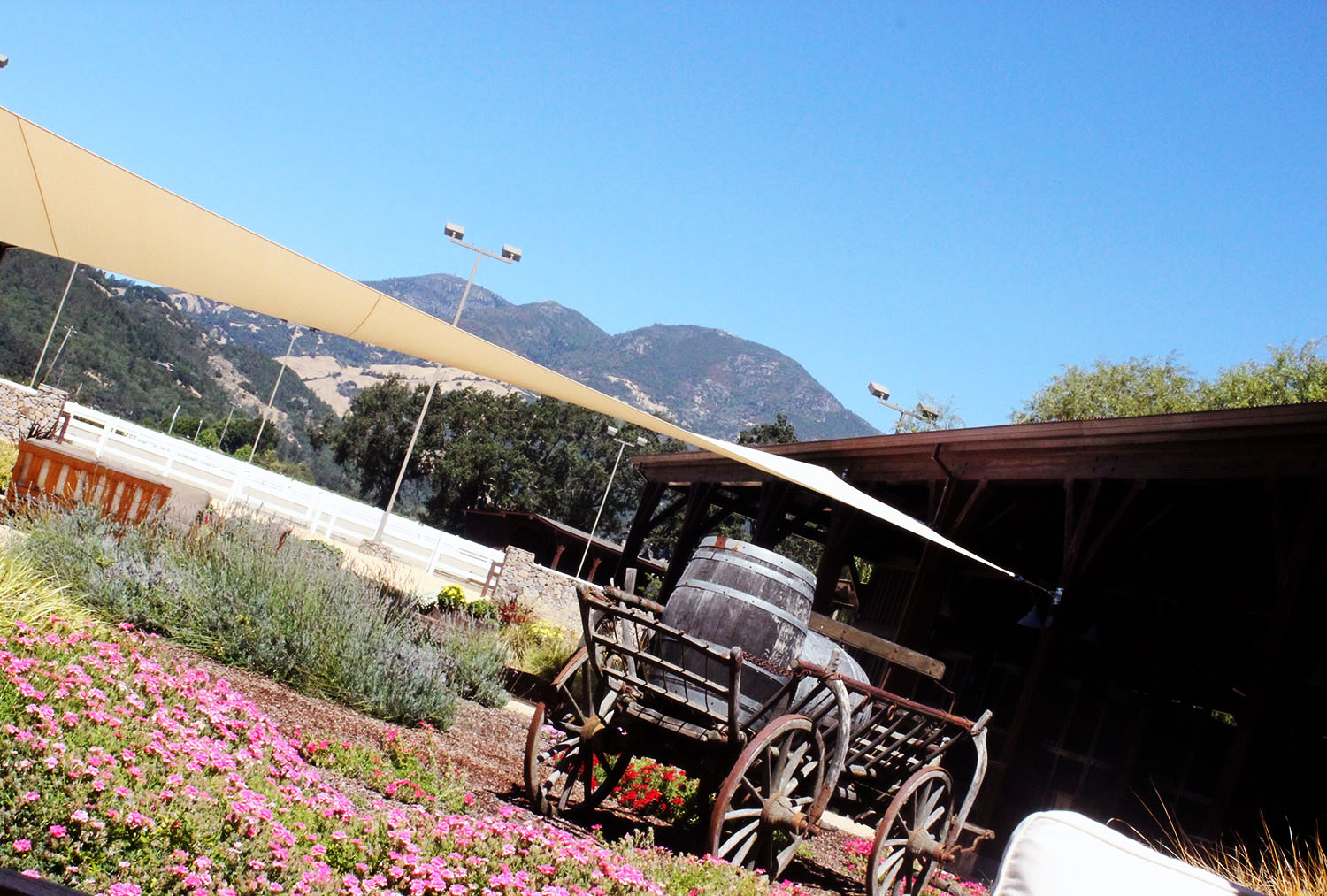 Of course, you'll want to plan ahead if you are breastfeeding. Napa also has some of the most amazing food and again, most restaurants are completely baby friendly. Celebrity chef Michael Chiarello has a restaurant Bottega, and the food is what dreams are made of. Don't forget there are a lot of shops and trails if you want to take a stroll while baby naps.
Hotel Pick: Silverado Resort & Spa
This is where we stayed and I would immediately go back given the opportunity. They offer two bedroom suites that will allow families extra space. These suites come with a kitchen, living room with fireplace, and patios with loungers. It will make prepping bottles or baby food a breeze. You'll get the space you want while experiencing some amazing views of Napa Valley.
Hilton Head Island, South Carolina
Perfect for baby's first beach trip. Hilton Head is so laid back that it makes a great first family vacation destination. Take a tent and enjoy a beach day while offering your kiddo some shade. Visit Harbour Town and the iconic lighthouse. It's a great place for some shopping and a slow stroll. And don't miss Salty Dog Cafe for lunch or dinner. It's one of the area's most popular restaurants and you can even enjoy some music and ice cream on their outdoor patio.
Hotel Pick: The Sea Pines Resort Vacation Home & Villa Rentals
We love the idea of a home or villa rental because you can choose your size and location. The villas range from 1-4 bedrooms to give you the ultimate choice in how much space you'll need. Plus, you can hand pick your location. Some are located on the beach for convenience. Others are a short walk away if you'd like something a little more private. You'll also be able to pick a property that fits nicely within your budget (diapers are expensive!).
London, England
For those that are willing to travel a bit further and experience a city vibe, London is a great choice for infants. Plane rides are manageable and often easier before your baby becomes a toddler and wants to run all over. Plus, smaller babies don't yet have an established schedule so they are less likely to be effected by jet lag. London is packed with family friendly museums and many top attractions offer free entry for infants (like the London Eye and Tower of London). It's also the perfect place for a long stroll in one of its beautiful parks.
Hotel Pick: The Landmark London Marleybone
Located near the London Zoo, this property is packed with baby friendly amenities. Kids will receive an in room children's pack and you can also request bottle warmers, baby bath tubs, and high chairs. You can take your experience to the next level with The Family Escape Package. It features an indoor tent for older babies that want some parent-approved play while chilling in the room. And for the parents, you can beat their decadent afternoon tea.
Wisconsin Dells, Wisconsin
For a more budget friendly first family vacation idea, head to Wisconsin Dells. It's the water park capital of the world! If you have an older baby, let them experience their first swim. Most of the waterparks have kid areas to ease them into the water. And with all the waterpark resort combos you can stay where you play. It's the ultimate in convenience without breaking the bank.
Hotel Pick: Kalahari
With special areas just for little ones, this resort is perfect for all ages. Complimentary life vests are available and you can even rent a cabana for a little private space. We love that there are both indoor and outdoor areas. And the adult spas mean you can switch off and on for a little alone time. If you're ready for the first haircut, the property features a Kidz Spa. And there are also several dining options onsite from casual to slight more upscale. Accommodations are also easy with single rooms, 2 bedroom, and 3-5 bedroom suites depending on your needs.
Where Will Your First Family Vacation Be?
With so many options out there, we want to know! Where are you taking your little one for the first time? Near, far, domestic, or international… it's all going to be so different. And oh so worth it.