Paris. The City of Lights. I've always wanted to go, but never really saw a good opportunity. As we were debating the pros and cons of various babymoon destinations (a process that took months being avid travelers), we finally settled on Paris. Why? Well, for one the Zika virus narrowed down the list considerably. But secondly, we thought where better to explore than one of the world's most romantic cities. So here are some tips and reasons why you too should add Paris to your list of potential babymoon desitnations.
The Food of Paris
Let's face it, the renowned French cooking is a pregnant woman's dream. And you should feel free to just eat all day on your babymoon! This could very well be the top reason to visit Paris. The French are known for so many culinary specialties that it can be hard to squeeze them all in. We did our best eating multiple meals a day and this is what I learned along the way:
Cheese: France is incredibly famous for its cheese and more specifically, it's soft cheeses. We're all told to avoid soft cheese during pregnancy to prevent the threat of listeria. But don't let that scare you away from enjoying the local cheeses. Our advice – check out a nearby grocery store, look at the ingredients and pick up some local cheeses that say pasteurized. We enjoyed many French specialties like Brie and Camembert. Of course, you an also ask the restaurant whether the cheese is pasteurized while dining out.
There are certain foods you must eat everyday: Baguettes and croissants. France does them so much better than you can even imagine. We would enjoy a croissant every morning in Paris and pick up a baguette to enjoy in the hotel room each evening before dinner. And for pregnant ladies, I highly recommend the chocolate croissant. It's game changing.
Restaurant hours: This tripped up our plans multiple times during our vacation. Many restaurants are closed on Sunday. So plan ahead and make sure you find a restaurant that will be open in advance. As well, many restaurants have specific lunch and dinner hours. They may close in between lunch and dinner, and they may not be open late. If you have your heart on a specific place, make sure you check the hours ahead of time.
The Sights & Babymoon Must Dos: Visiting Paris while Pregnant
Eiffel Tower: This is pretty much a given. You can't go to Paris without seeing the Eiffel Tower. Just make sure you get a cute bump pic to show to your family and friends! And visit it during both the daytime and nighttime – it's gorgeous during both. Also, it twinkles every hour at night as a sort of light show, so try going at the top of the hour.
The Louvre: Another must visit, known primarily for the Mona Lisa. The Mona Lisa is actually a lot smaller in person than most people think. It's certainly worth it to see in real life. But don't forget about all the other great artwork. It takes awhile to get through everything (about 4 hours for us) so bring your walking shoes. You can also buy your tickets ahead of time to avoid the line.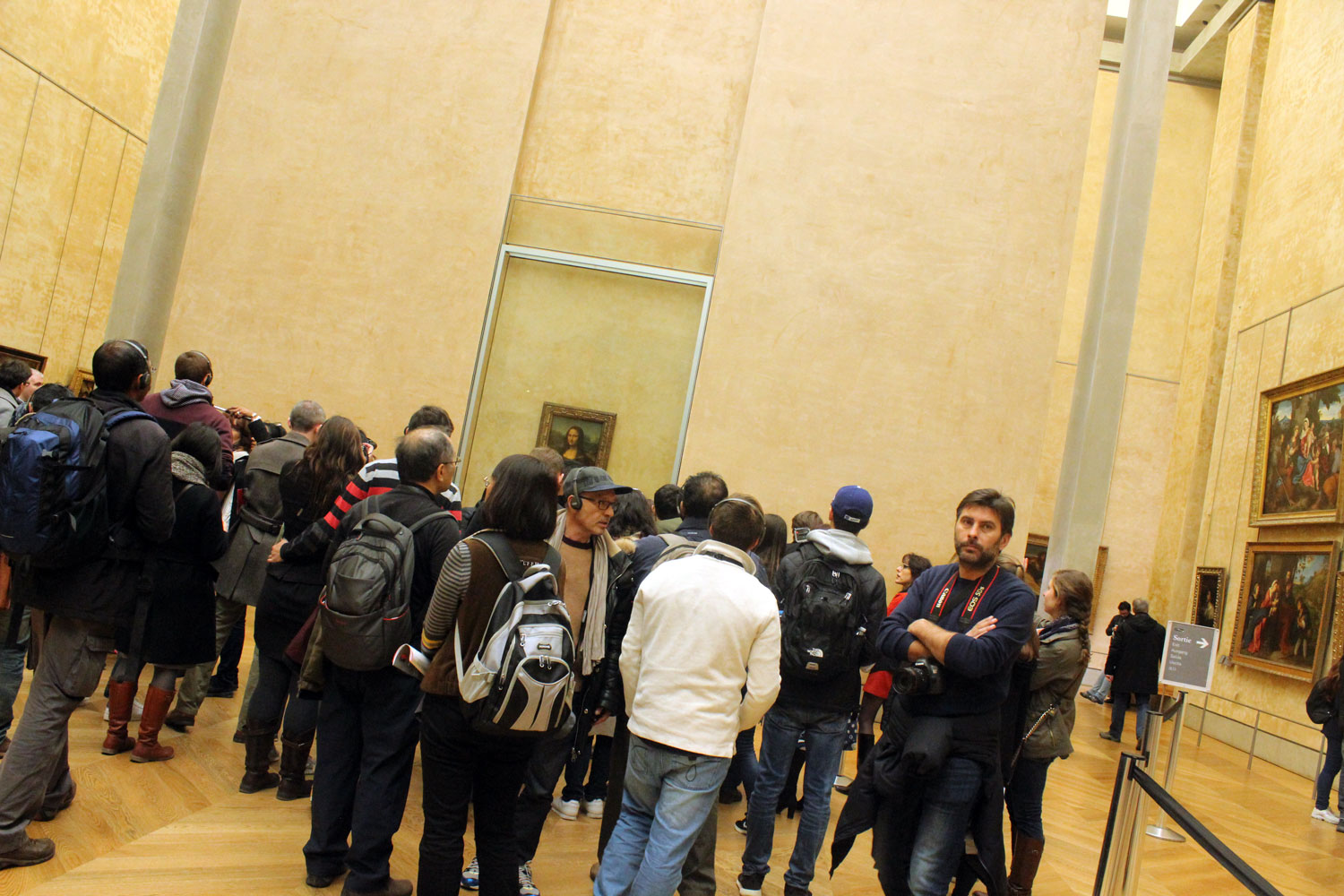 Arc de Triomphe: This is a quick stop and doesn't take up a ton of time, but is really cool to see. It's in the ritzy shopping district, so treat yourself to something fancy. You can also stop by the nearby Nespresso store for your coffee fix (don't worry they have decaf).
Notre Dame: Very cool to see in person. One of the world's most famous cathedrals and absolutely worth the hype. The inside is gorgeous and they allow pictures. There are great views on the nearby bridges for pictures. It's also close to the famous lock bridge. You can bring your own lock to seal your love and place on the bridge as a memento.
There are so many other things to see and do, but these are the can't miss attractions.
Hotels & Where to Stay
This is a matter of preference, but we loved the area we were located. We stayed in the St. Germain district. It was wonderful because it was central to many different sights and walking distance to everything. It also seemed to be livelier at night when other areas of Paris were closed. And it has all kinds of shops and restaurants: cafes, fine dining, bookshops, boutiques, and places for sweets. Another popular district is the Latin Quarter, which is located very near St. Germain and Notre Dame. It is also very lively and full of many popular restaurants. The Eiffel Tower area may seem cool, but it doesn't seem as energetic at night. So unless you are looking for a quieter area, it may be beneficial to avoid this area and just take a nice stroll here instead.
Hopefully this has given you some good ideas and tips on how to make the most of your babymoon in Paris. It really is a beautiful city to visit and you can't go wrong here.