If you've been keeping up with the blog, you know we are big Buckeye fans. I'm always trying to find cute sports-themed baby gear because, let's be honest, everything is cuter when it's teeny tiny. Much of my research has been on Etsy because I am a huge proponent of handmade kids items. I love the quality and originality. Recently, I came across an Etsy shop called Pokey and Sass. I thought the name was super adorable, so I checked them out and fell in love with their handcrafted kids beanies. They offered to send us one to experience the quality for ourselves. And with Mother's Day coming up, I thought this would make the perfect gift for a soon-to-be mom, new mom, or mom with kids.
Handmade Kids Beanies by Pokey and Sass
You're probably curious where the name came from. I was also curious and found out the shop is named after owner Kim's two daughters. She likes to call them Pokey and Sass, and decided it was the perfect name. Kim has been crocheting for about 30 years and her experience definitely shows in her products. Here's what I love about her beanies.
Handmade Quality
I'm not a crocheter myself, so I don't know all the terminology, but I know when something is good quality. These handmade kids beanies are made from a nice, thick material that will last. The material used to create these little beauties is a soft 100% acrylic yarn. After touching it myself, I am confident it will keep my daughter warm on chilly nights.
Perfect Newborn Prop
I love this for gameday wear, but I also think it makes an amazing newborn prop. Let's face it, newborns look insanely adorable when getting photographed wearing crocheted hats. There is pretty much nothing cuter. So, naturally, I plan to photograph my newborn wearing a little crochet hat for her newborn photos. I like that these hats add a little personality by showing off your team spirit. I don't think you can go wrong with any newborn hat, but I like that these allow you to show some originality in your newborn photos. That brings me to my next point.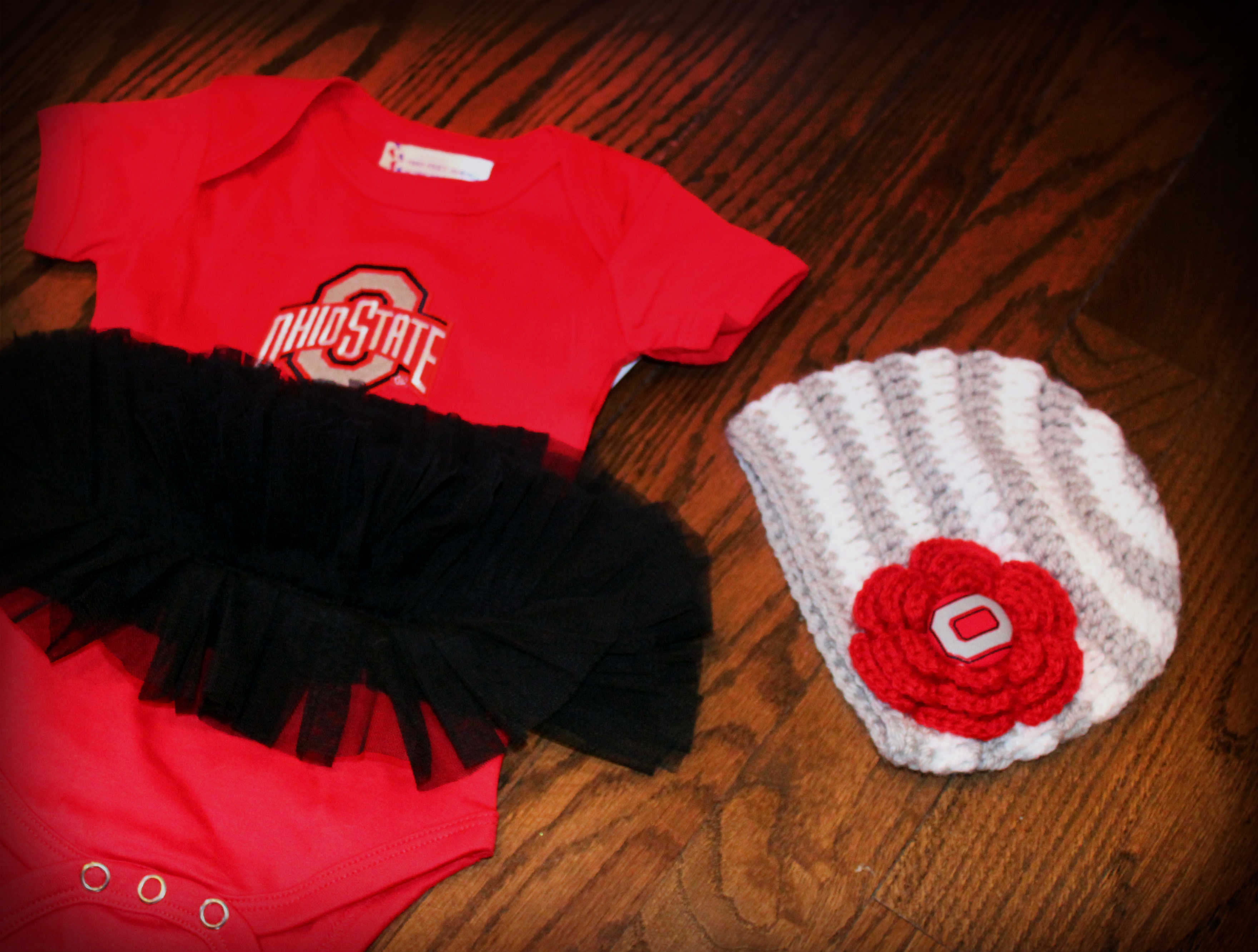 Designed Around Your Personality
Pokey and Sass has different options to select from on their site, but they also offer the ability to customize. After speaking with Kim, she mentioned that she loves adding new teams to her product listing. If you have a favorite team and it is not a current product, no problem. You can shoot her a message and she will work with you to design your perfect beanie. I've also mentioned newborns here, but the beanies can be created in various sizes (0-3 months, 3-6 months, 6-12 months, 1-3 years).
Win A Handmade Kids Beanie With Our Giveaway
And now that I've talked about how great these hats are, you would probably like the chance to win one. Pokey and Sass has generously agreed to give one reader a beanie in your choice of design and size. If you don't see your team here, Pokey and Sass will be happy to create your hat around your favorite team.
 Disclosure: I received this product from Pokey & Sass for review purposes. All opinions expressed in this post are our own.