As an expectant mother, I have become more and more cautious about the types of products I use. This is partly because I want to ensure a happy, healthy pregnancy. But also as a larger goal to encourage a healthy household for my soon-to-be baby. I've come across many different types of subscription boxes (they seem to have one for anything you could ever want), but I was especially intrigued by Ecocentric Mom. I saw that they offer pregnancy boxes and I was so happy when they offered to let us try one out.
Where Ecocentric Mom Began
Ecocentric Mom was started by new mom (and owner) Casey. She wanted to find healthy products for her family, but without all the intense research. I can imagine when I reach new mom status in the next couple of months, I will also be looking for quicker ways to do things.
Casey came up with the idea as a sort of discovery box for moms and moms to be. Many of the products featured in the boxes you wouldn't typically find while strolling through the store. There is no research on your end. Just an easy way to learn about new, good-for-you products.
The Pregnancy Box
Now that I'm getting closer to the end of my pregnancy (only 4 weeks to go!), it's time for some much needed pampering and wellness. I'll be honest, up until now I have been really lucky with pregnancy symptoms. But if the last two weeks are any indication, it's going to be a long month. So I was very glad to get my hands on this box and show all of you. Here's what's inside:
U Konserve Food Kozy Snack Wrap 

I take my lunch to work pretty much every day. And while Thai to go containers have been my main method of transport, it's nice to have a classier alternative. This snack wrap looks like a sandwich bag (though larger than your standard size) with a pretty little design on the outside. The material makes it really easy to clean and you can use it over and over to avoid throwing bags away everyday.
Mattole Valley Naturals Vanilla Plant Protein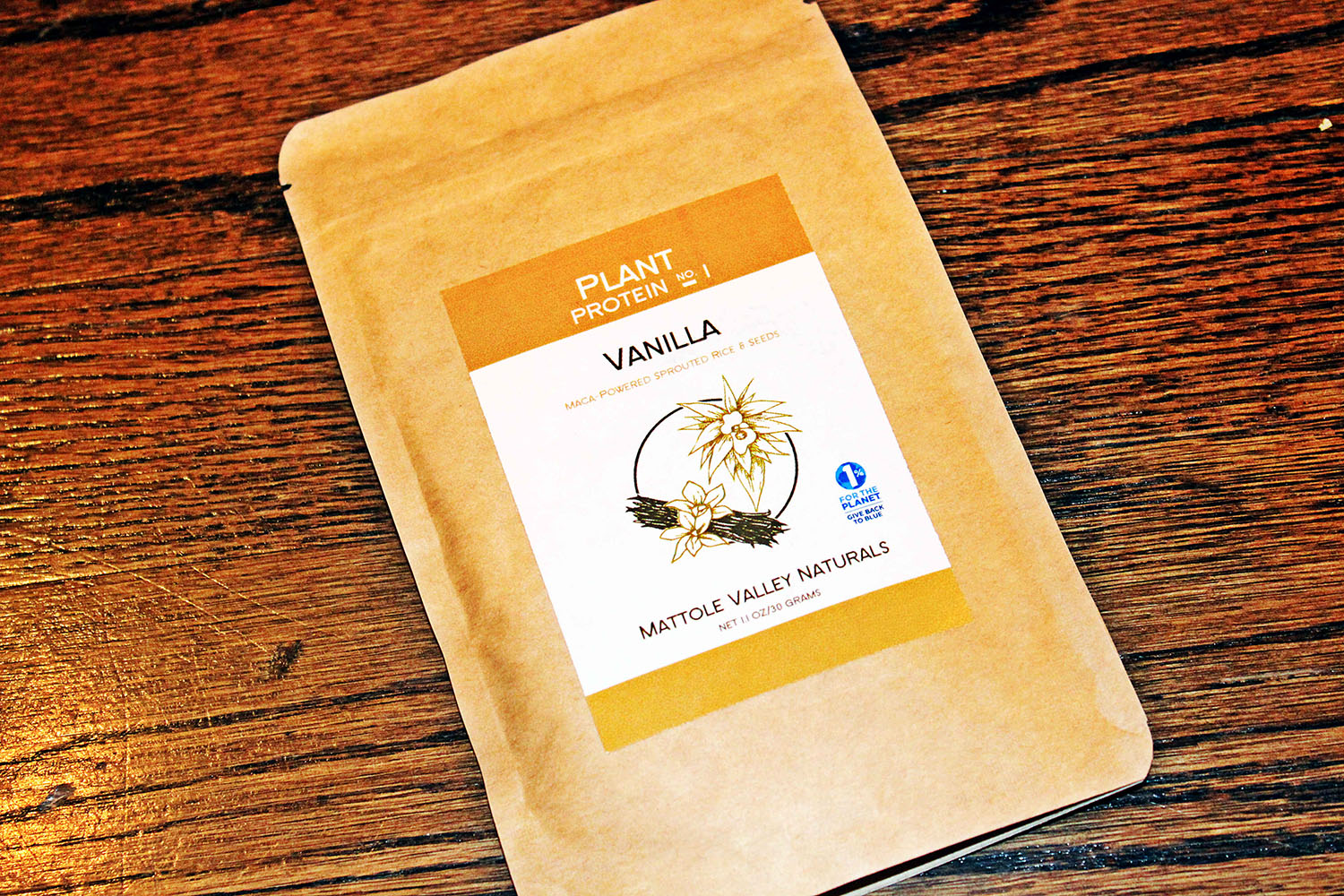 At first, I was a little confused on the name for this one. I initially thought it was the food you feed flowers to keep them fresh. Yeah I know, pregnancy brain. After taking a closer look, I love this for pregnant moms. I am not a huge meat eater to begin with and even less so during pregnancy, so I love finding non-meat sources of protein. I've been pretty much living on greek yogurt and protein packed oatmeal, so I like having this as a healthy alternative.
I really like this product. I received a full size candle in the box. It's May in Chicago so I can't attest to how well it works yet, but I do really like the quality. It's DEET free and has a very light, pleasant scent. Mosquitoes are always a problem during the Summer months and nothing ever seems to help. I'm excited to try this out and if it works, I'll have a more natural mosquito repellent.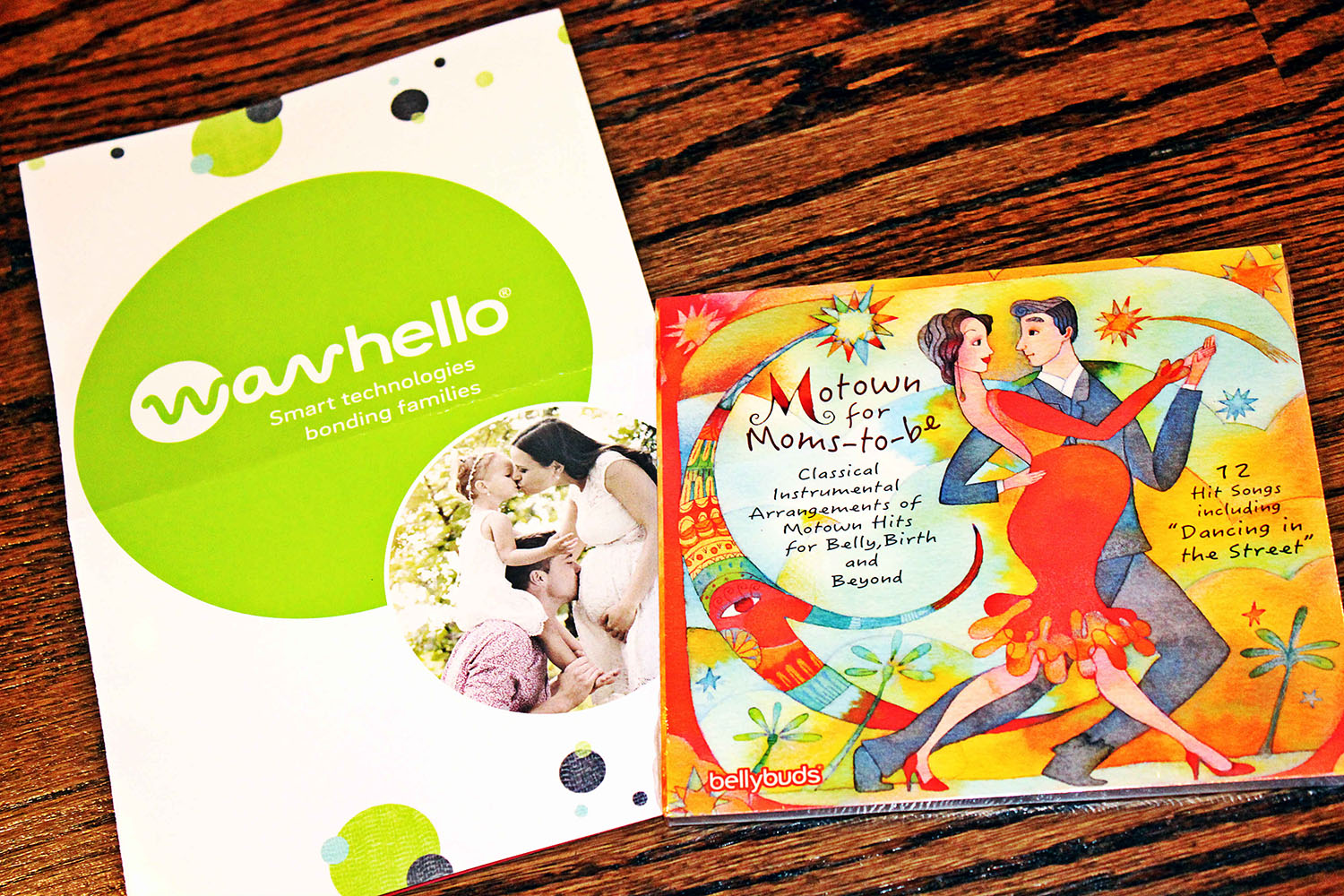 I had actually heard of WavHello before Ecocentric Mom. I was familiar with the BellyBuds, which are speakers that are applied to the belly while pregnant. So your baby can listen to music before he/she is even born. Sidenote: make sure you get them started on good music while you have the chance. In the box you'll get a CD with classic Motown hits. I find it a very unique concept.
In our household, we go through lip balm like crazy. We've tried all kinds of brands. Some I like and some could be better. This lip balm has a mild citrus scent and is made from both coconut oil and shea butter. What I like, in addition to it being natural, is that is goes on very smooth. It has an awesome texture.
We have both been wanting to try coconut oil for awhile now. I hear so many amazing things about its uses and benefits, but always forget to pick it up. So I was excited to finally have the chance. In my opinion, it' great for anyone, but especially while pregnant. The moisture you get from it is awesome and it doesn't leave a sticky sensation, which is my biggest qualm with skincare products.
Munk Pack Oatmeal Fruit Squeeze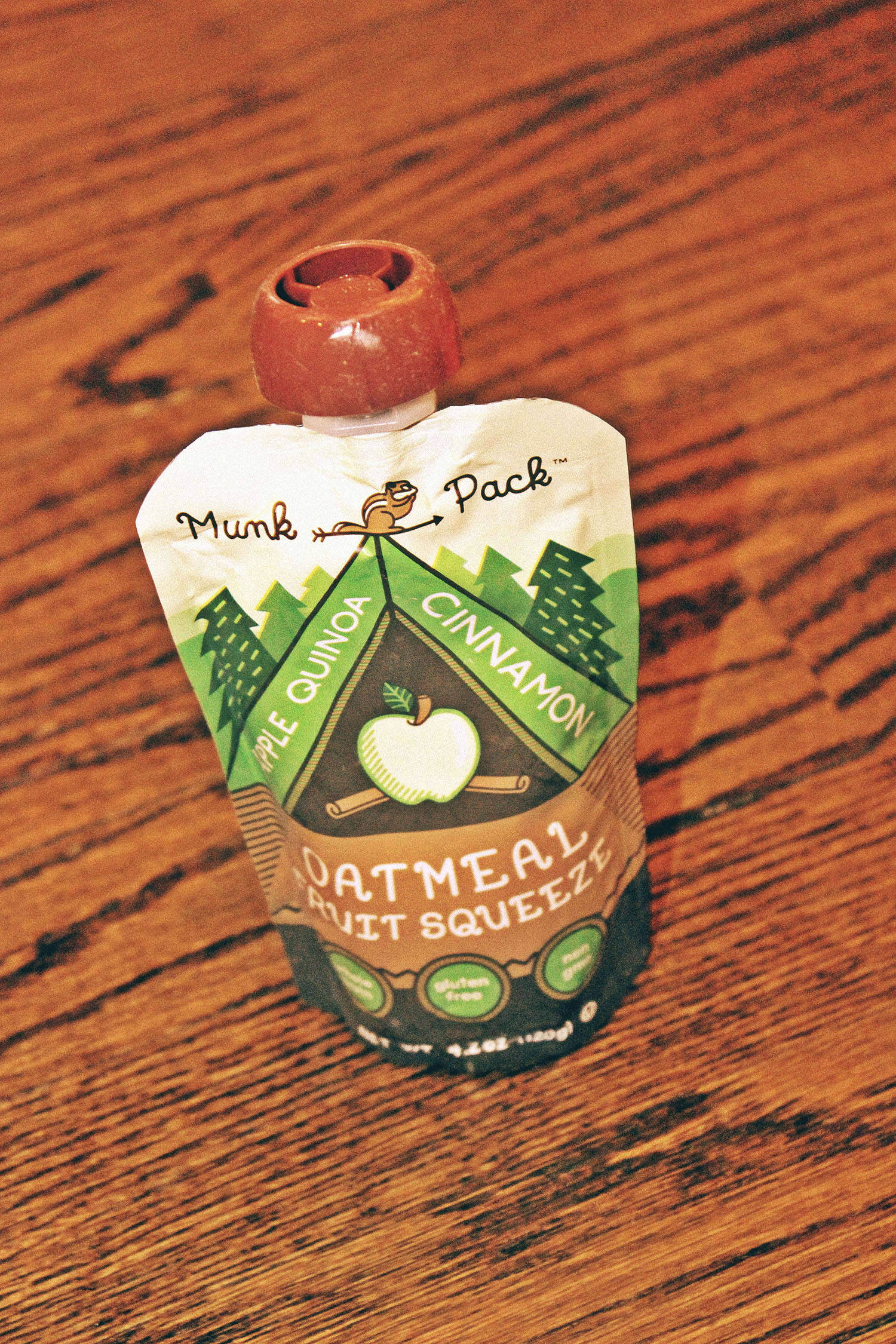 I'm a fan of oatmeal, so this was appealing to me. They are squeeze packs with lots of healthy nutrients for your diet. I sampled the apple cinnamon flavor and thought it was tasty. If you like oatmeal, give this a try. My favorite thing is that it doesn't need refrigerated. It's perfect to keep in your desk at work for a quick pregnancy pick me up.
So that's everything I received in my box. Each month, you will get new products to check out. They also offer mom and baby boxes, and mom boxes. So the boxes grow with you through pregnancy, baby life, and life after your baby grows up.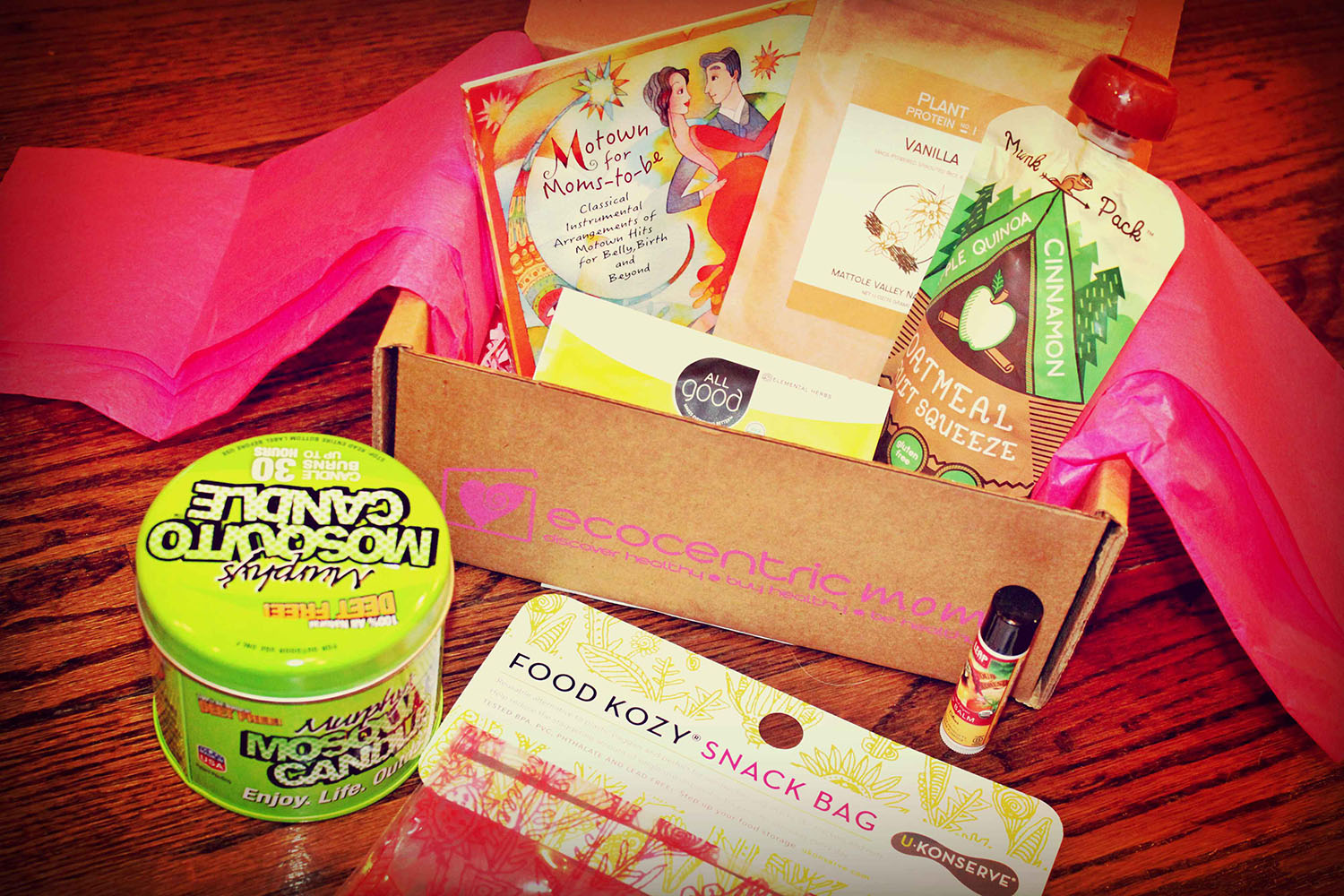 My one disclaimer on this product is to know what you want it for. Some of the products in the box are sample size. If you are looking for an all inclusive box with full size products each month, you may not find what you're looking for here. This box is meant to introduce you to new products you may not have found otherwise. There are different types of boxes out there, so make sure you set your expectations in advance. The Ecocentric Mom box is a great way to discover new products, which you can then purchase over and over again without investing up front.