Looking for a Disney themed nursery without going overboard? Designing a nursery is a great time to show some personality and add a little creativity to your space. Disney wall art can be the perfect way to display your favorite quote or to brighten the room with an inspirational message. Here are our favorite Disney quotes that will go wonderfully in your baby's new digs!
Let's See What You've Got, Disney!
This one is from Winnie the Pooh and one of my personal favorites. It's just perfect for a newborn and will shine on your wall.
Our favorite for this quote: a collection of 6 Winnie the Pooh prints

This quote is by Walt Disney himself. Walt always believed in reaching for your dreams and this quote does a good job of teaching your little one to do the same.
Our favorite for this quote: the wooden sign next to this vintage looking Mickey and Minnie print

Another uplifting dumbo quote straight from the minds of Disney. It's simple and perfect for both girls and boys.
Our favorite for this quote: an adorable movie poster

Classic Disney. Who can't relate to these words? Peter Pan keeps you young at heart and will encourage your baby to do the same.
Our favorite for this quote: this whimsical Peter Pan scene or similar garland

Here is another Winnie the Pooh quote. This seems to be a very popular Disney nursery quote. I seem to find it being used all over. And for good reason. It's adorable!
Our favorite for this quote: the little Pooh and Piglet drawing is heartwarming

Here's a cute one from Dumbo. It sounds like it was made for a nursery and perfect for your new little person.
Our favorite from this quote: wall vinyl that lets you choose your own size and color

No Disney list would be complete without a little something from Cinderella. This is a delightful quote about dreams and wishes, great for a baby.
Our favorite from this quote: switch things up with a pillow cover

This one comes straight from Peter Pan. It works well in a nursery and it really can apply to all ages. It's the perfect quote to stare at when your newborn has been crying for several weeks straight and you're in need of a little inspiration.
Our favorite for this quote: this set of 3 kid friendly prints
But this print of a quote from J.M. Barrie is also the most perfect inspiration. Can we pick two?

You can't go wrong with this one. It's Disney and it's classic. Jiminy Cricket at his finest.
Our favorite for this quote: this art titled "Pinocchio wishes upon a star". How fitting. With a sheet music print.

Classic Dory. Finding Nemo is such a cute and funny Disney movie. This quote is not only light-hearted, it's motivational, too!
Our favorite for this quote: a super adorable wall decal featuring Squirt
And while not a quote, LOVE this Pixar print for a kids room

From the mind of Tinkerbell, this one is super cute and also a more fun option for an an energetic little baby.
Our favorite for this quote: a floating quote that supports a good cause. Next to this wall decal that would look super cute over a crib.

A great quote from Snow White. Bright. Cheery. Inspirational. It checks all the boxes.
Our favorite for this quote: a customizable wall clock

A newer quote from the movie Brave. We like it because it revolves around strength and bravery. Two important values to instill in your kiddo.
Our favorite for this quote: this watercolor print (SO many amazing quotes to choose from in this shop)

Walt Disney is known for his inspirational messages. And this charming quote will teach the baby to reach for the stars. It's classic and one of my personal favorites.
Our favorite for this quote: a beautiful print of Sleeping Beauty's castle along with these stencils you can use to paint your quote

This is the one we used in our nursery. It's from Winnie the Pooh. We painted ours on by hand, but you can also buy the vinyl version. Which I'm sure is much, much easier.

We Knew it was Going to be an Adventure!
If you're looking for more family adventures, check out our travel website, Family on Standby! We're showing the world that travel with young families is more than accessible, and sometimes even fun!
👇👇👇 Check it out!! 👇👇👇
Our Disney Quote!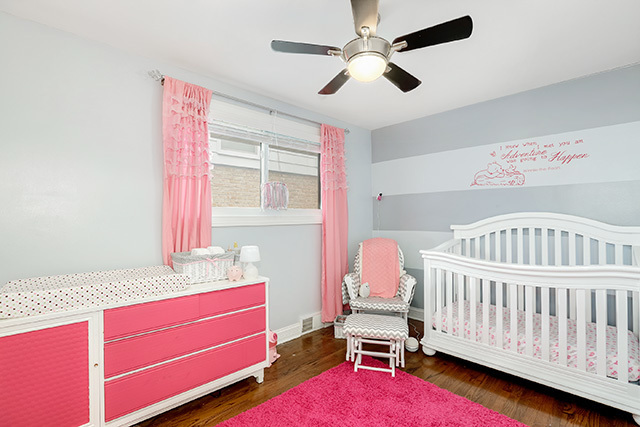 Comments
comments