Ok, let me start this by saying I love my wife. And I love my wedding rings. Yes, rings. Along with that note, my ability to keep track of a wedding ring is in no way indicative of my feelings toward my wife. After losing a ring for a day on our honeymoon in Cancun (thank goodness it was still at the bottom of our swim-up pool the next morning, otherwise that would have been a bad thing) and then really losing it at the bottom of the Comal River in Texas, something had to be done. I was in trouble. Enter: QALO Silicone Wedding Rings.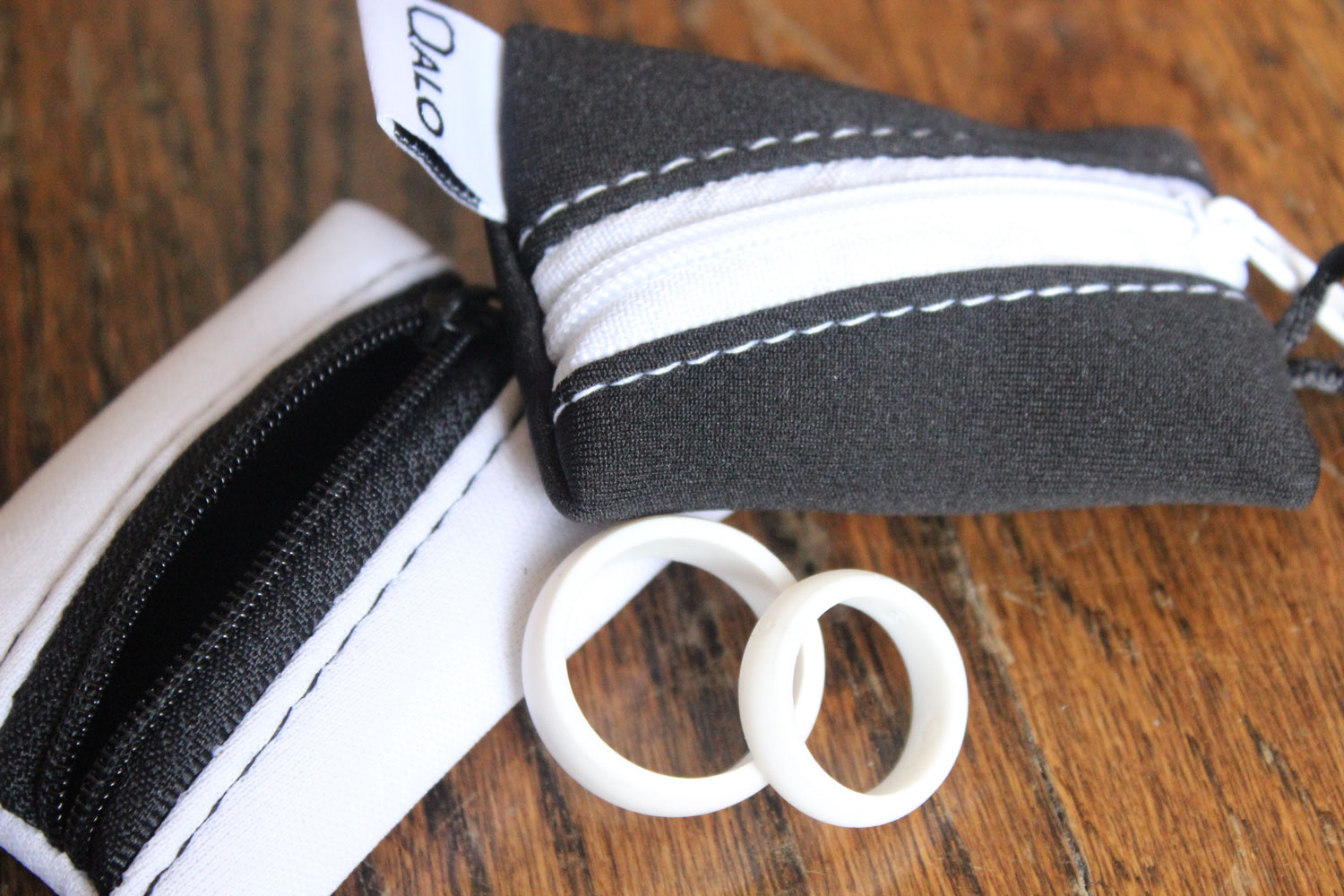 QALO: Quality, Athletics, Love, Outdoors
Like most great products, QALO was started out of need. In their own words:
In 2012, we found ourselves newly married, loving life and hating our wedding bands. We loved what the traditional wedding band symbolized, but found it completely impractical for our active lifestyle. We searched far and wide for a more practical ring that would allow us to show our commitment to marriage and cater to our active lives. While we didn't find the ring we were looking for, we found that we weren't alone in our frustrations. From the gym to the ocean and the court to the course, a more functional wedding band was in high demand.  From there, it became our mission to create a solution. After many hours, materials and evolutions, we found that medical grade silicone wedding rings were the answer to our problem and QALO was born.
In other words, the founders are much like us. Active individuals who travel, workout, enjoy the outdoors and who want to show their love for one another without being worried about losing their rings, or worse, being injured if something goes wrong.
So What Makes QALO Awesome?
I like simple things. I like things to be comfortable and functional. These silicone wedding rings check all of those boxes. The neoprene cases they come in provide a great place to keep your "official" rings when you are out and about. You know, so I can misplace that. But I digress. They fit great (and have a super simple size chart to help you pick out the proper size!) and have enough texture to keep in place during a long run. And perhaps the best part? They donate 10% of sales of the purple rings to Lupus research!
The Main Selling Point
I'm a runner and I try to squeeze in at least a 5k every day. I've also lost a decent amount of weight, so my fingers have unexpectedly shrunk a bit. When I hit the road, I constantly am keeping my ring finger tight to prevent any slippage. But now that I've started using the QALO? I can relax and concentrate on the task at hand: not passing out. If you're interested, you can check out our partner website over at casual-runner.com where we discuss our running essentials, including this ring!
Not Just for Husbands
My wife would kill me for mentioning this (Sorry, Brittany, skip to the next section… nothing to see here), but her fingers are kind of like sausages these days. And I mean that in the most loving way possible. She's carrying our child and is absolutely stunning. Needless to say, her wedding rings don't quite fit the best. The flexibility and give of the QALO rings has been great for her to wear while she's been pregnant.
The Takeaway
Totally worthwhile. There are times when wearing your traditional wedding rings just isn't practical. Be it working out, floating a river, boating, hanging out at the beach, using power tools, or any other physical activity, QALO provides a great option. Some might just say "Well, I just don't wear a ring during those times." And that's fine for them. But I feel odd without my ring! Plus, I like to show that I am spoken for. We wouldn't want the ladies lining up for me after a good workout, would we?
I wish I'd have known about this company last year. It would have saved us some grief on the river that fateful day in July. I certainly wouldn't have been in the dog house because I wouldn't have lost my ring. Live and learn, I guess!