Who doesn't love a good pair of baby shoes? At our baby shower, we were gifted with several different pairs of shoes for the baby-to-be. It makes sense, really. Baby shoes are so little and adorable, they are impossible to resist snagging a pair. I have a pair from when I was a newborn and they look fairly uncomfortable and hard compared to the luxurious styles of today. These days, baby shoes look so soft and cozy. And one company who really makes comfort a priority is See Kai Run.
Husband's Note: Brittany, are we really starting the "back in my day" stuff already? You're not even 30; it's not like you were walking around in wooden sandals.
Designed for Constantly Changing Kids' Feet
See Kai Run has three key elements that they present with their shoes: function, design, and craftsmanship. When it comes to function, they understand that kids' feet are very different from adults. Kids are always growing and they need a shoe that can keep up. Each stage of development from baby to big kid involves a different set of needs. See Kai Run has carefully studied each stage of growth to determine the best fit for that stage.
Here's What We Think:
Keeping their overall philosophy in mind, this is how we felt about each of their values:
Design
These shoes win in the design category. They have shoes for every style, occasion and season. They are also designed in a way that they can be worn for both casual and dressy use. I really like how versatile they are. You'll also notice the wide selection of colors. I love all the bright colors. They are so fun and perfect for Spring/Summer. If there was one thing I could change, I wish they had more styles for babies. I saw so many cute designs that I wish came in baby size. Though, maybe that's a good thing because I had enough trouble choosing just one!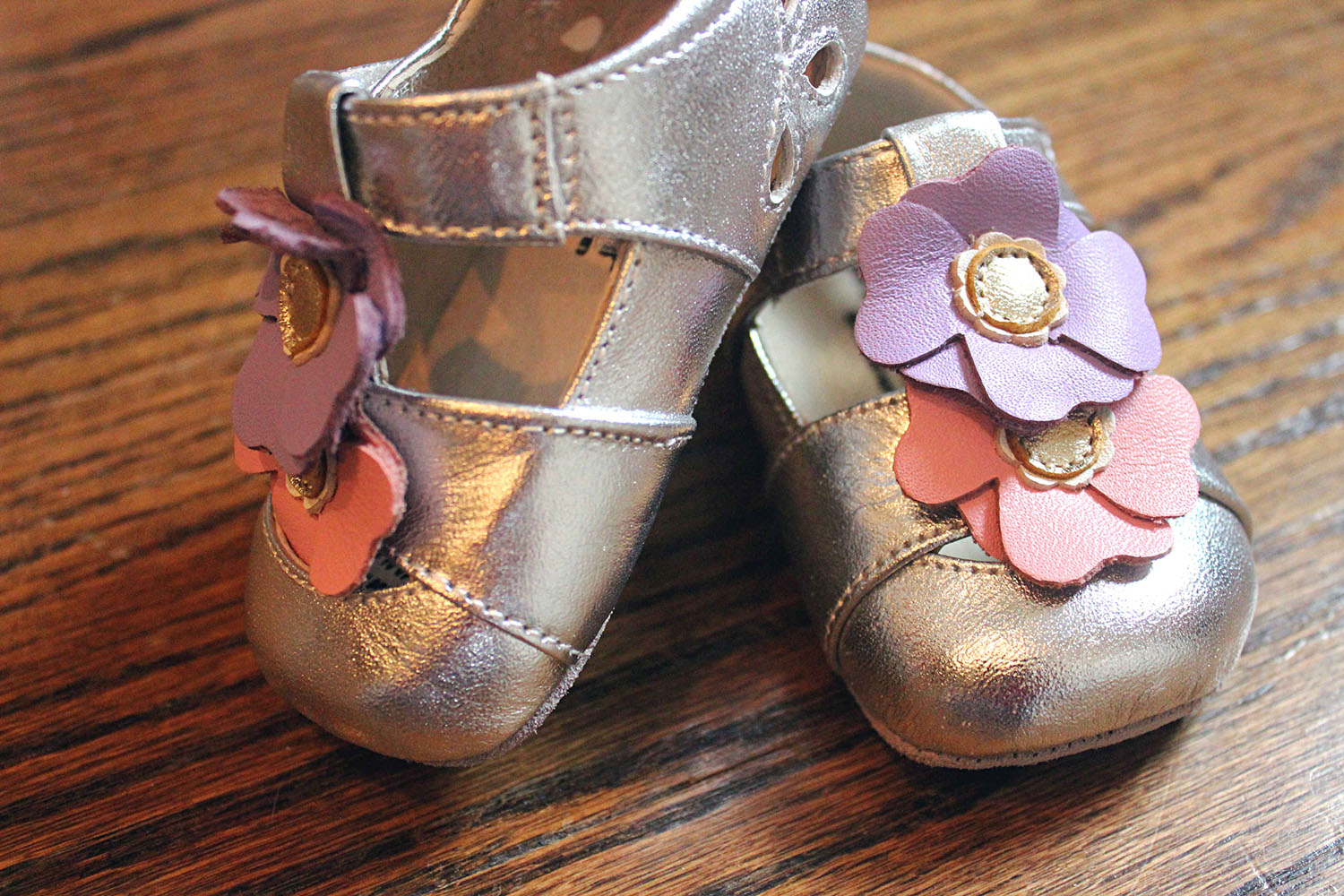 Craftmanship
These shoes are made well. At first I wasn't sure about the cost and whether it was worth it for a fast growing child. After you touch and examine the shoe firsthand, you understand the quality that goes into making each pair. The leather is smooth and thick, but breathable. It feels like it will last for the long haul. The suede is also a nice touch to help with traction and prevent slipping.
Function
Not that the other components aren't important, but for an active child, this is probably the most important factor when purchasing a pair of shoes. See Kai Run really separates itself from other shoes companies in this category. All of their models are designed for healthy foot development. Some of the biggest features for baby shoes include:
Soft, cushion insole for comfort
Non-slip rubber pads to provide traction
Padded collar for additional comfort
Adjustable closure so you can get them on and off in a breeze
And in addition for toddlers and older kids who will be walking more regularly:
Flexible and designed for outdoor play
Rubber toes and soles for durability
Water friendly and machine washable styles for kid who like to get a little bit dirty
Removable liners to keep feet fresh
Wide toe box for extra wiggle room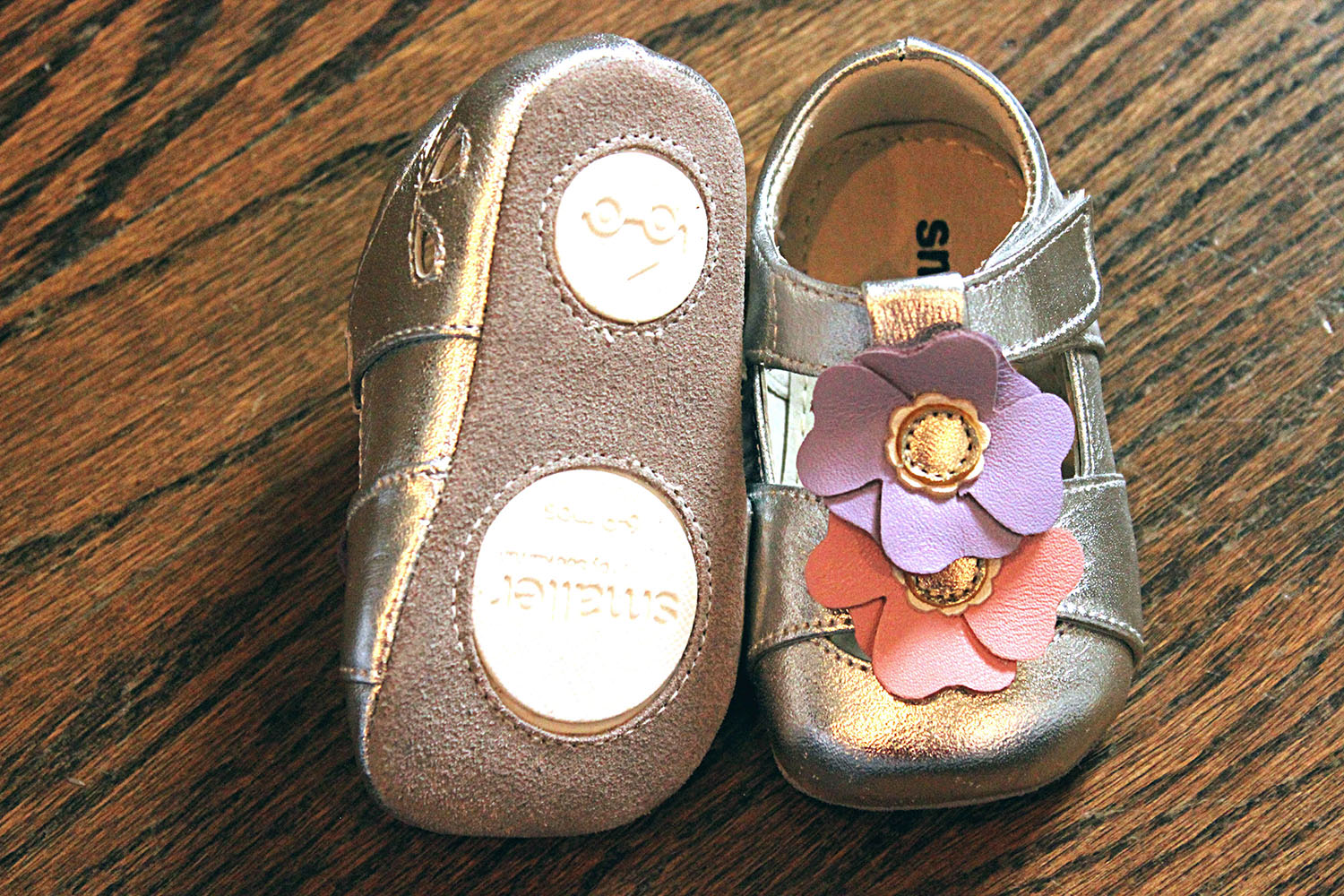 See Kai Run is Paying it forward
I love companies who choose to give back. It's such a kind gesture that can really go a long way. See Kai Run gives back by participating in the Peach's Neet Feet Program. This program provides customized, hand-painted shoes to children living with disabilities and fighting serious illness. See Kai Run contributes by donating shoes to the cause, helping to bring happiness to the children. You can also join the movement by purchasing shoes marked "Hustle Kindness". 10% off all sales for these shoes will go to support Peach's Neet Feet.
You can check out all the fun styles on their website, but some of my favorites are the Tanner, Kale, Ananda, and Peyton.