The baby changing pad and changing pad cover. They are in that group of must have newborn gear and there are about a billion different styles and brands. So how do you choose one and does it really matter which baby changing pad you pluck off the shelf? Should you just go with the cheapest, the coziest, or the prettiest? Well, anyone that has ever changed a diaper knows that there is a little bit of science that goes into it. Diaper changes can be very messy and the last thing you want to do as an exhausted parent is constantly remove and wash your dirty changing pad cover. So yes, there is some thought that goes into selecting a baby changing pad cover. And one of the main considerations is how easily washable it is. This is where BUB Baby comes in.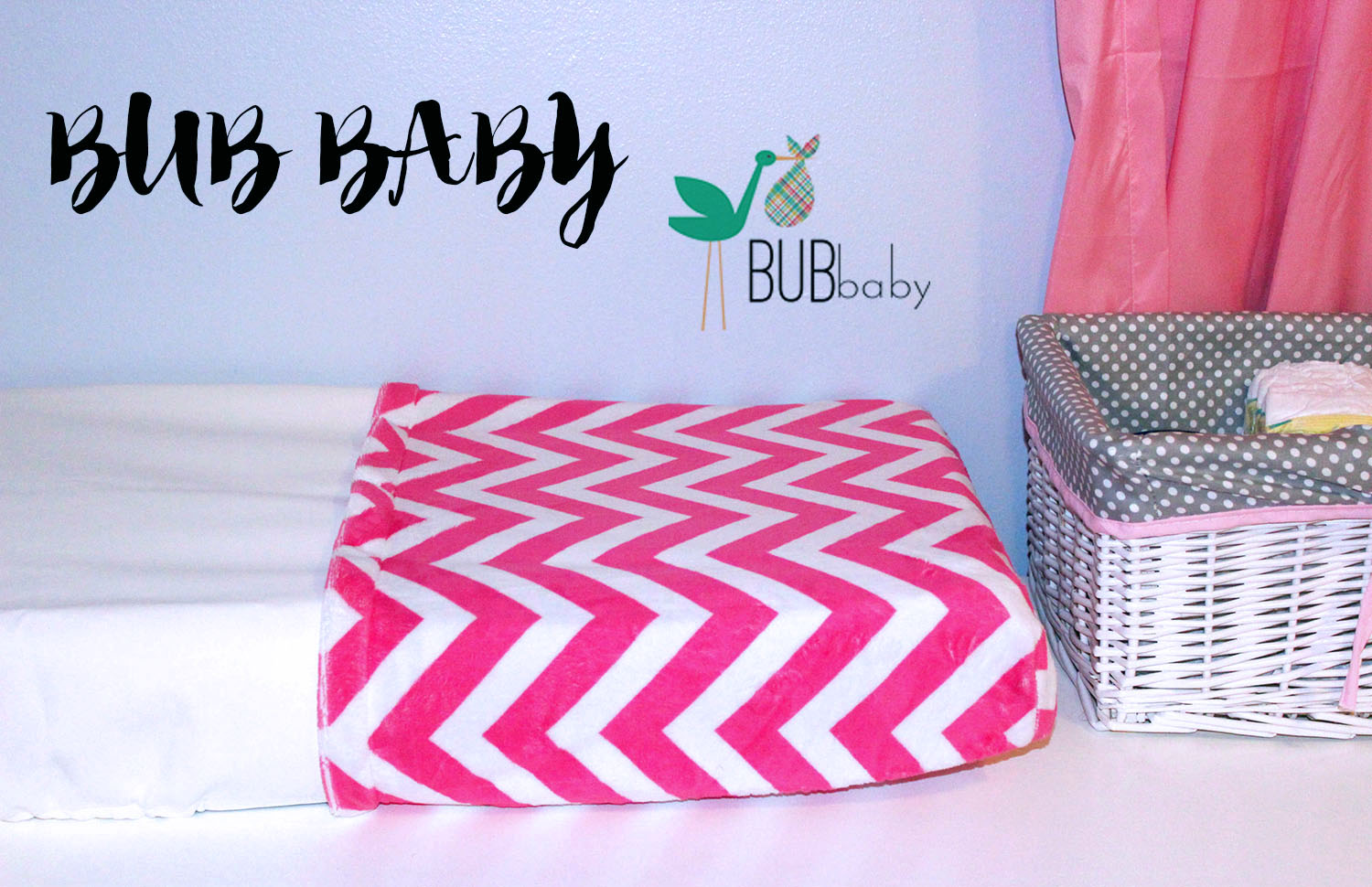 What is BUB Baby?
I'll be honest, when I first saw the pictures of BUB Baby, I wasn't quite sure how it functioned. As you can see in the picture, half the baby changing pad cover is colorful and patterned, and the other half is white. Maybe it's my baby brain, but I originally thought the changing pad only fit on half the changing pad and the other half was left open. It's not easy to describe with pictures how this product looks and feels or how it will be a lifesaver to tired moms and dads.
The BUB Baby is actually a full baby changing pad cover. Half is patterned, colorful, and soft. This is where baby's head goes to keep him/her warm and comfy. The other half is a white waterproof bottom where you'll do your changing and dealing with diapers. The waterproof bottom can be easily wiped down after a diaper change, so even if things get a little messy, you won't have to throw the cover directly in the washer and assemble a new one.
The BUB Baby was created by two busy moms that wanted a safe environment for diaper duty and a product that makes life easier on the parents. Owners Taryn and Jenn are moms themselves and they design their products with safe materials in mind.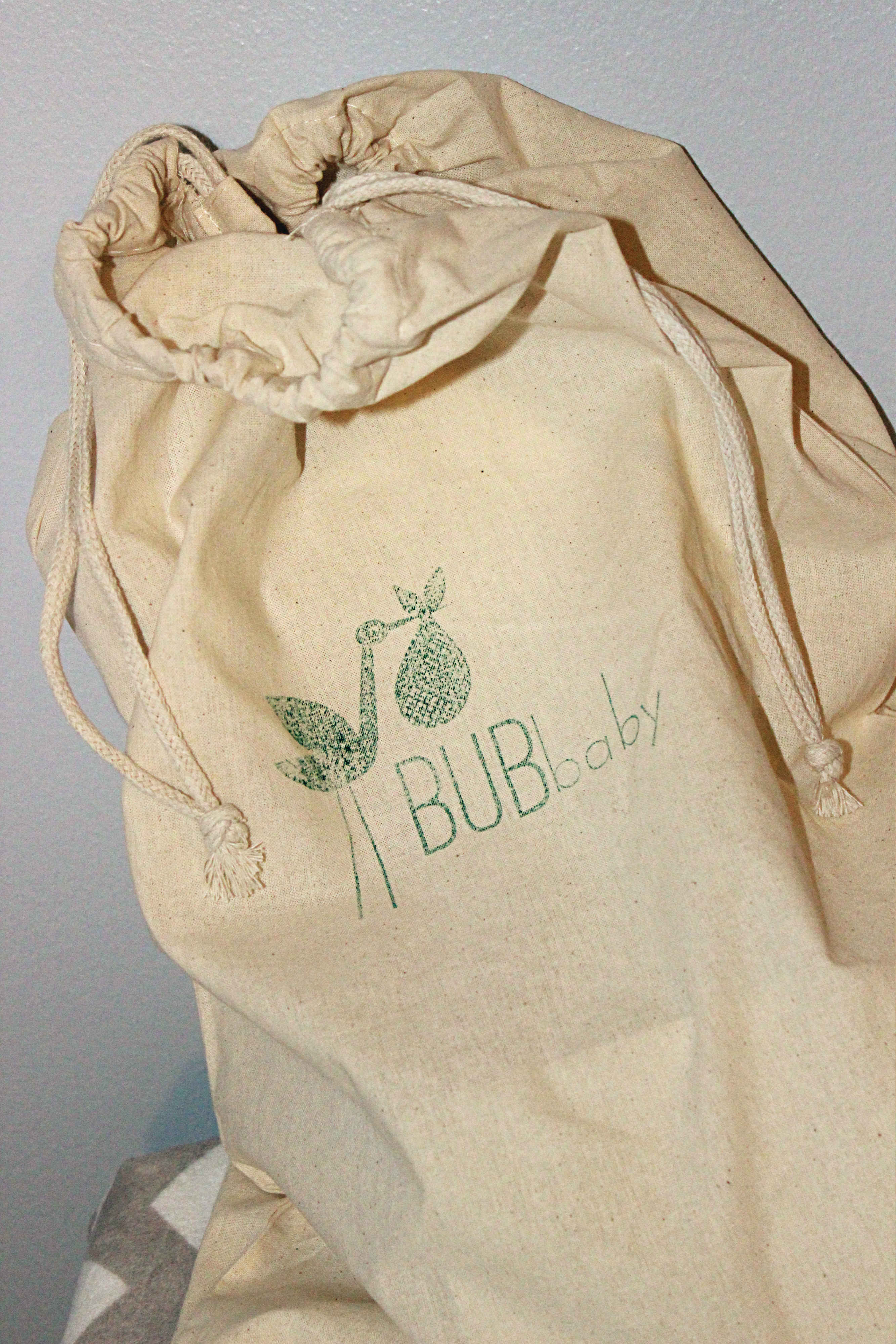 Let's Check Out Some of this Baby Changing Pad's Benefits
Washable and Convenient
Perhaps the biggest perk of this changing pad is it's quick clean up. All you have to do is position baby's bottom on the white waterproof part and then wipe clean after any messes. And if you've got a wild child on your hands that happens to get the soft part messy, there is a solution. The top cozy part unzips from the bottom washable area so you can throw the top in the washer any time. It works well for keeping things clean and smelling good after repeated diaper changes as well as when things get a little too messy.
Safe, Quality Materials
As I mentioned, all the materials that go into creating this cover are safe for baby. They are free of PVC, lead, and phthalates. One less thing to worry about.
Fun Designs
I went with the pink chevron because it fit our nursery design perfectly. I love how these covers add a splash of color to the room. They offer a variety of colors so you can pick one that will work best for you. Here are some of the other colors they offer.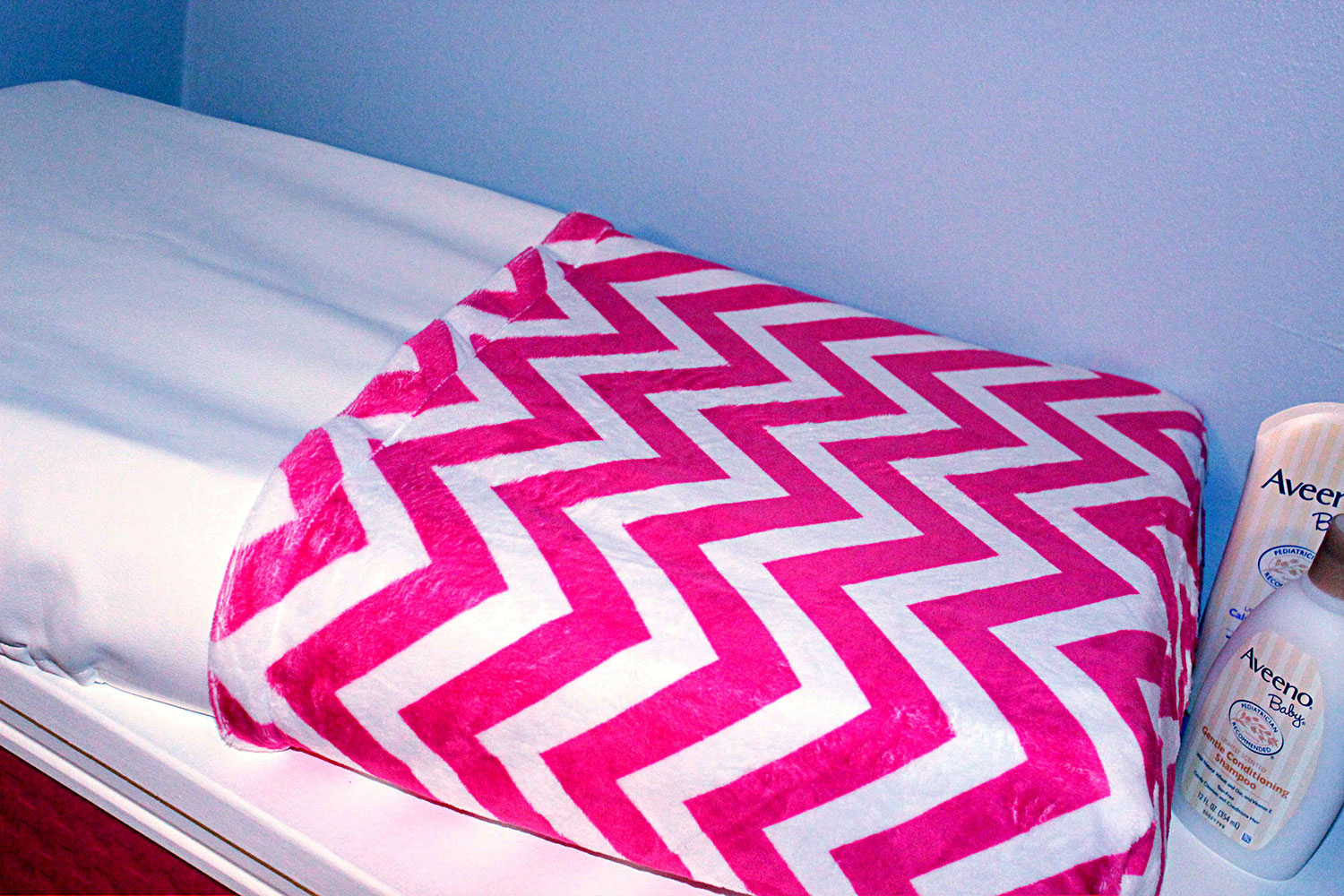 Makes a Great Gift
The BUB Baby changing pad is both practical and stylish. You will win points with the mom to be if you pick up this changing pad cover for her shower or as a new baby gift. Waterproof changing pads are a major time saver and she will love the convenience. It's unique and looks great!
Now for a chance to win one of these lifesavers for yourself. BUB Baby is giving one reader their signature waterproof changing pad cover in your choice of color.
Disclosure: We received this product for review purposes and all opinions are our own.