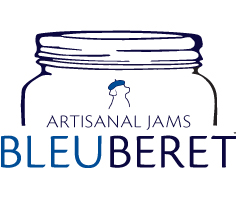 I like to think of trying out new flavors and ways of combining ingredients as an experience, not simply eating. As well, I love artisanal foods because the products are made with a lot of thought and care. One such company that gave us this experience: Bleuberet.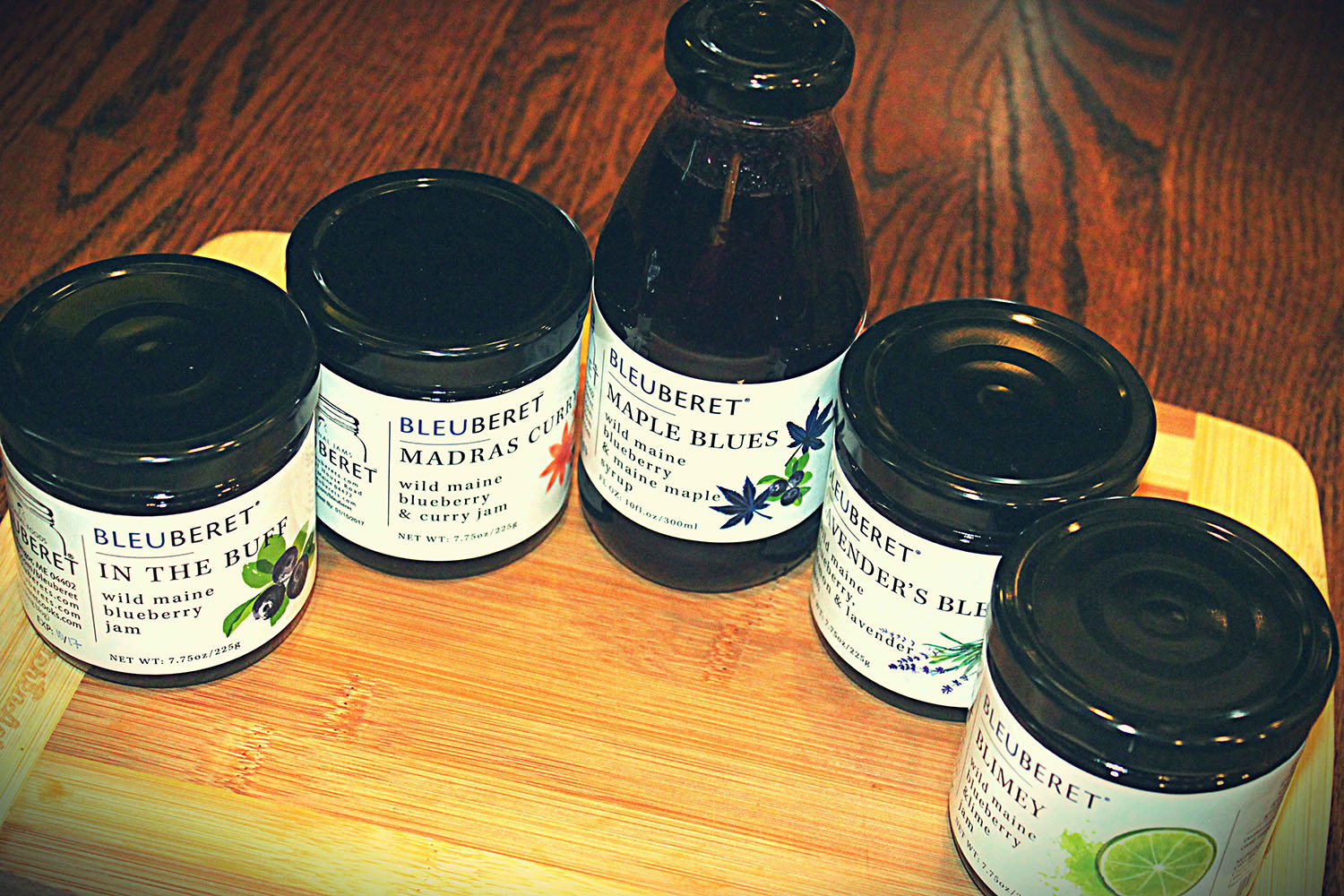 The Bleuberet Story
It all began with Maine Summer blueberries and a family's love to cook. The family would spend their summers picking blueberries in Maine and then returning home to create batches of jams and warm pie for after dinner. As a general rule in life, Grandma knows best. And this family is no exception. Their beloved grandmother taught them how to make the perfect jam, giving each person an important role. She also taught them that cooking is not only about eating, but about the care that goes into preparation. With this, Bleuberet was born. While the Maine blueberry has always been the centerpiece of the jam, the family has experimented with a variety of flavors over the years. They like to think outside the box with bold ingredients such as lime and curry. Maine blueberries are known to be some of the best you can find, and it certainly shows in their products.
What You'll Find
Bleuberet offers a wide variety of products and flavors. We had the opportunity to experience several different types and I was blown away. Here's what we sampled:
Blimey (Wild Maine Blueberry & Lime Jam)
This one has a slight sour punch to it. Not too much, just the perfect amount. It makes the jam feel lighter and is perfect for the Spring and Summer months. The subtle lime flavor makes this jam perfect for parties. Serve with some cheese and crackers to add a little zing to your next party.
Lavender's Bleu (Wild Maine Blueberry, Lemon & Lavender Jam)
I was really excited to give this one a try because it seemed the most unique. According to Bleuberet, it is also one of the most popular. I absolutely love the subtlety of the lavender. It's just a hint, but very flavorful. And it pairs so well with the lemon flavor. I used it on an english muffin for weekend breakfast, but it would taste great on any pastry or bakery item. If you want to start experimenting with new flavors, but don't know where to start, I would recommend trying this. It's unique, but mild.
Madras Curry (Wild Main Blueberry & Curry Jam)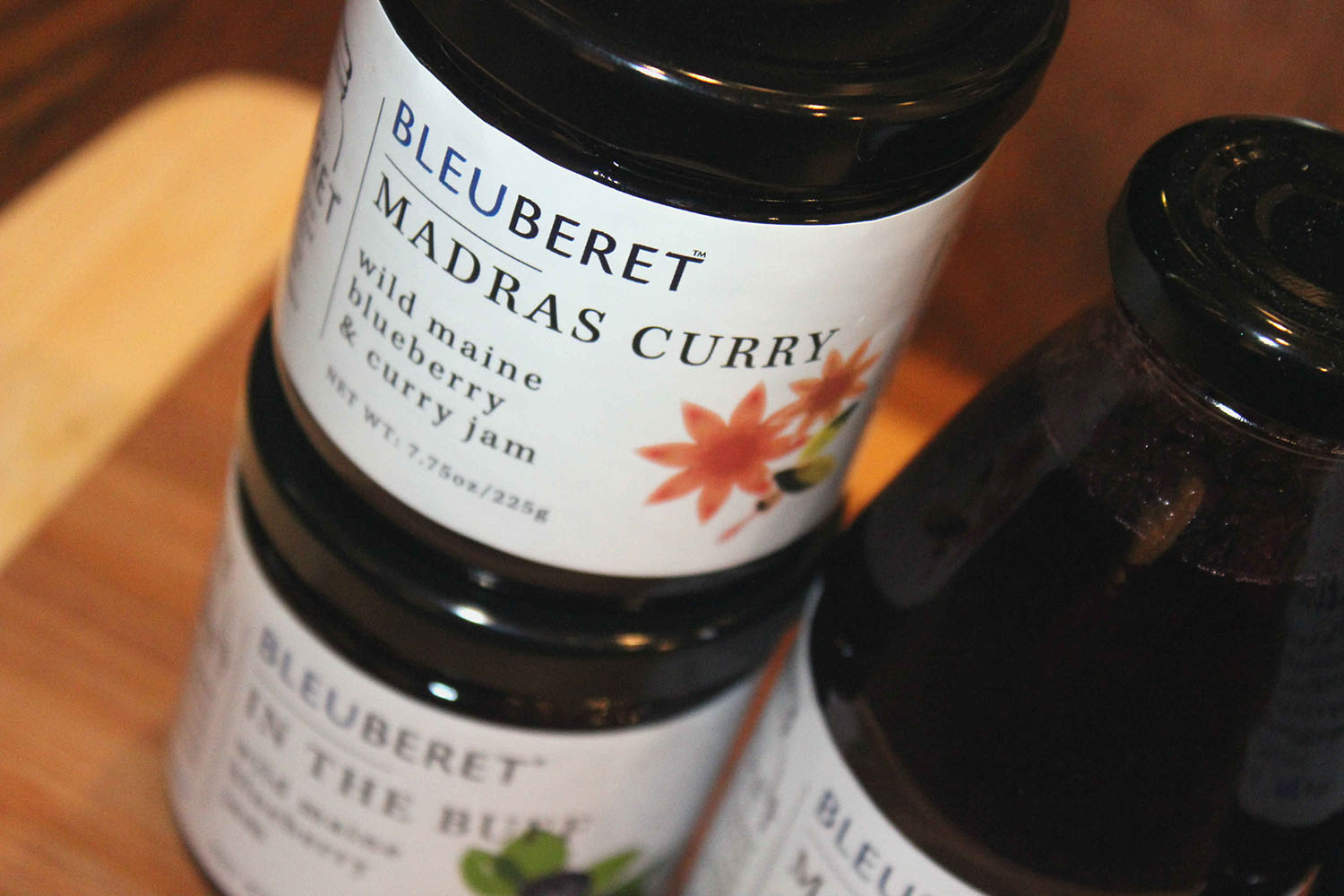 This one seems like it would only be for the bravest taste testers, when in actuality, the flavor is not too extreme. I love curry and wasn't sure what to expect when pairing it with jam, but it works so well. The flavor is noticeable, but the heat is mild so it won't overpower your taste buds. Initially I tried this on a pastry and while I thought it worked fine, I prefer it when used with more savory dishes. Their website recommends using it with pork chop, grilled salmon or sharp cheddar, and I would have to agree. It would work well on any of their suggested dishes as well as nice coating on some chicken or glazed ham.
In The Buff (Wild Maine Blueberry Jam)
This is their classic jam where the spotlight is fully on the blueberry. If you love blueberries and you love jam, you'll no doubt love this version. You'll experience the rich flavor of the blueberry in all its glory. And it really works on anything – sweet or savory. I've used it mainly on toast and muffins, but the options are limitless. You can use it to create cookies, as glaze for chicken, served with coffee cake, or even as part of a sweet/savory grilled cheese sandwich.
Other delicious Bleuberet flavors include strawberry & rhubarb, blueberry & spice, and tomato, onion & indian spice relish.
Protip: their website suggests it can be added to a variety of whiskey or cocktail beverages for a truly unique experience. Hubby said it was glorious!
But that's not all. Bleuberet also offers a delicious blueberry maple syrup. It is so fresh and flavorful we had to immediately make french toast to get the full experience. Try this recipe for french toast paired with Bleuberet maple syrup and you won't be disappointed. Also, protip: their website suggests it can be added to a variety of whiskey or cocktail beverages for a truly unique experience. Hubby said it was glorious!
Ingredients for Classic French Toast
8 slices white, wheat, or brioche bread
4 eggs
1/4 cup milk
1 teaspoon vanilla extract
4 tbsp butter
3 tbsp brown sugar
2 tsp ground cinnamon
Pinch of salt
Pinch of nutmeg
Preparation
Combine eggs, milk, vanilla, sugar, cinnamon, salt, and nutmeg in a small bowl.
Melt butter in a skillet over medium heat.
Dip each slice of bread in egg mixture until well coated.
Fry slices until golden brown, then flip to fry the other side.
Warm jam in a small saucepan over low heat.
Serve hot with jam drizzled over french toast
I hope you enjoy the recipe as well as the jam! It's not only great for cooking in dishes like this one, but it's the perfect gift idea. Find out more here and enter to win a box of your own!
The winner will receive 4 jars of flavorful jam, 4 Bixby bars, and 2 packages of Maine Crisps.
Disclosure: We received these products for review purposes and all opinions are our own.