If you are currently pregnant, planning to get pregnant, or nursing, you've likely heard about one of the most common and painful pregnancy and postpartum symptoms: back pain. It's a frustrating feeling to constantly toss and turn with no relief. Doctors typically recommend different strategies like Tylenol or heating pads. Both these are legitimate solutions. Unfortunately, Tylenol didn't seem to have any effect on me, which is why I started researching alternative options, including the Back Buddy.
Types of Pregnancy & Nursing Pillows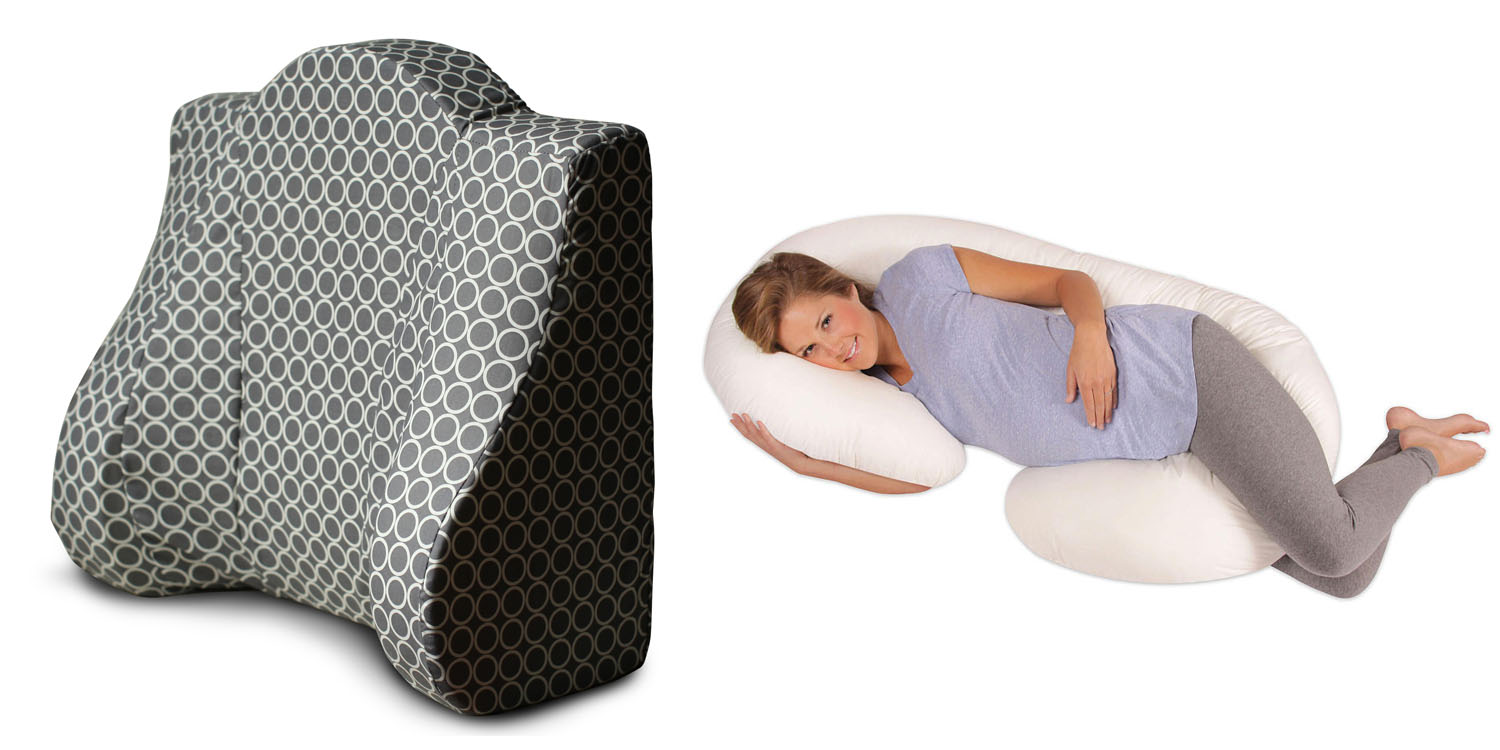 I came across the idea of using a back support pillow and figured it was worth a shot. There are many different types of pregnancy/nursing pillows including both full body and back support. I have used a full body pillow for the duration of my pregnancy and can attest to their amazing abilities to provide comfort while sleeping. However, while extremely helpful, they are big and bulky, and not really directed at back pain.
Back support pillows on the other hand, as you can guess by the name, are specially designed to alleviate back pain. There are many different types and brands out there, but I am a huge believer in the Back Buddy. The Back Buddy was designed by a chiropractor and nursing mom to help other women get some relief from back pain. During pregnancy, abdominal muscles experience difficulty supporting the core, which is why proper support is important. And during breastfeeding, good posture helps to promote proper position, which ups the odds of greater success. A well made back support pillow can help encourage spinal support and posture, making pregnancy and breastfeeding much more bearable.
Benefits of Using the Back Buddy
Versatile
Unlike full body pillows, back support pillows are much more compact and can be used in a variety of places. Whether you're most comfortable lying in bed, a chair, or the couch, you can move Back Buddy from place to place. It's also great to have in the hospital during labor and delivery – a real comfort compared to those stiff hospital pillows. And you can use it in a rocking chair glider to make breastfeeding more comfortable. It's so convenient for moving around the house as well as taking on the go.
Natural Solution
If you don't feel comfortable using medication during pregnancy, the Back Buddy will provide you with a more comforting solution. The manufacturing process is held to strict safety standards and it is free of potentially hazardous flame retardant chemicals.
Support & Posture
During pregnancy, the Back Buddy will help provide much needed support for the lower, middle and upper back, as well as the arms. And while nursing, it will provide comfort while holding the baby. It will also encourage proper position for breastfeeding.
Features and Design of Back Buddy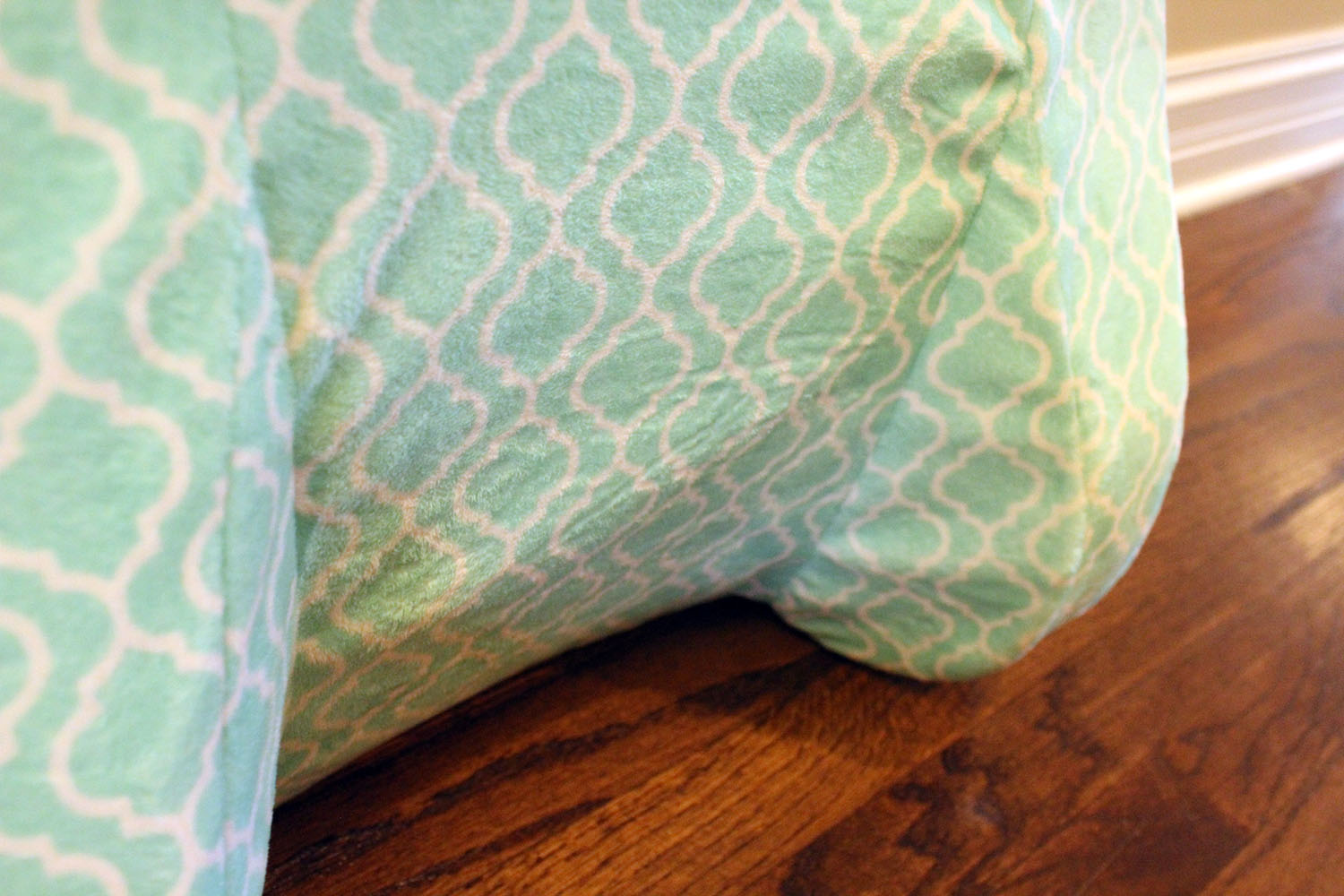 Appealing Styles & Material
There are many colors and patterns you can choose from to match your personal or nursery style. The material is also very soft and plush, making this pillow incredibly comfortable.
Easy to Clean
Certain models have a removable cover that is machine washable to ensure it stays fresh. It can be taken off by using the convenient zipper, a quick removal process. For pillows that do not have a removal cover, the material is simple to spot clean.
Comfort
The Back Buddy is created from a structural foam. I have to say, when I first saw this pillow, I figured it would feel like your typically squishy pillow. I was so happy when I settled into it for the first time and found the foam is very durable and firm. There is the perfect amount of softness so it contours to your back, while providing the necessary support.
New All-In-One Design
I was lucky enough to try out their new all-in-one support pillow. This pillow is extremely soft and light. It is made to be more plush than the other models and the lightweight design makes it super easy for travel. The exterior is not removable, but it is easy to spot clean when needed. This is one of those products that I absolutely love and wonder how I got by without it.
I've had such severe back pain during pregnancy, I would do just about anything to feel even slight relief. I'm so happy to finally have something that works and feels comfortable. I love this for a mama-to-be gift. And one of my favorite things is that it transitions from pregnancy to nursing and even after. Life with kids can be tiring, so there's always a place for a nice, luxurious back pillow.