Majority of kids are just naturally picky with their food. Aside from a few exceptions, all they want is their Kraft Mac'n'Cheese and cut up hot dogs. Don't get me wrong. I'm not ashamed to admit I enjoy a bowl of K-Mac from time to time. But by introducing your kids to new cuisines, you are providing them with valuable learning opportunities and broadening their palates. Plus, anything that involves food makes for a fun learning opportunity. Of course we aren't trying to feed your kids haggis or something that will totally freak them out. From Spanish Churros to the Bocandy international candy subscription box, this list is designed to be kid friendly so you can introduce them to new flavors while appealing to things they will want to try.
Planning and Selecting Snacks
We suggest having a theme every week and choosing a snack that goes along with that theme. You could also do an international week and highlight a new country each day. It makes for a fun way to keep kids entertained throughout the week. And you can point to the various countries on the map for a little geography lesson. Start off easy by choosing a snack to prepare that fits closely with things your kids already like. For instance, if your kids like pizza, try making the Italian style pizza, which isn't that far off from what they already know and love.
Spanish Churros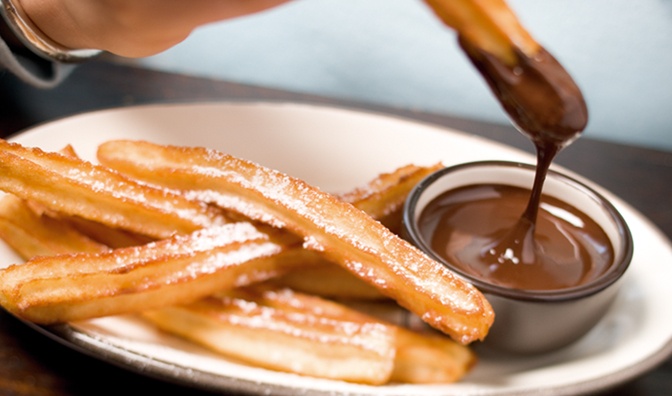 If you've never tasted the deliciousness that is a churro, let me paint the picture for you. Fried dough, cinnamon, sugar, and typically some type of Spanish chocolate dipping sauce. Based on the ingredient list it's not something you'll be eating every day, but it is a fun way to experience Spanish style dessert. Here's a good recipe to get you started.
Classic Italian Pizza
You've had Chicago style, New York, and your local pizzeria. Teach your kids where it all originated from with a classic Italian style pizza. This recipe is great because kids can help roll out the dough. It's a fun hands on activity, its delicious, and will teach them about about life in Italy.
German Currywurst
If your kids love hot dogs, this recipe is a natural fit. Don't be scared away by the term "curry" in the title. Most people think curry goes hand in hand with spicy dishes. Not all curry is spicy. If you pick up a mild yellow curry like McCormicks for example, you'll get the flavor but it won't be spicy hot. I recommend sampling it first just to be sure, but this is a great way to introduce kids to a brand new flavor.
French Croque Monsieur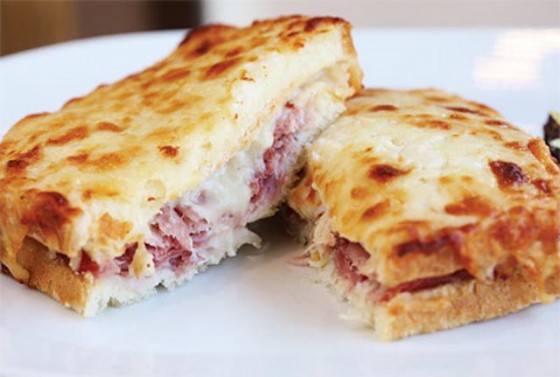 The grilled cheese fans of the house will love taking a trip to France. The Croque Monsieur is a type of sandwich involving bread, cheese, ham, and a bechamel (creamy, cheesy style) sauce. Here's a good recipe from a stay-at-home dad passionate about food. It's a great way to ease the kids into experiencing different cultures.
South African Malva Pudding
Malva pudding is a sweet, spongy dessert native to South Africa. It involves mostly ingredients you may already have on hand aside from a few exceptions. It's also quick to bake. What you'll get in the end is a chocolately masterpiece soaked in a warm butter sauce. Both kids and adults can enjoy this scrumptious dessert. And it's typically served with whipped cream or ice cream, another mark in its favor. Here's a classic recipe you can follow.
Canadian Poutine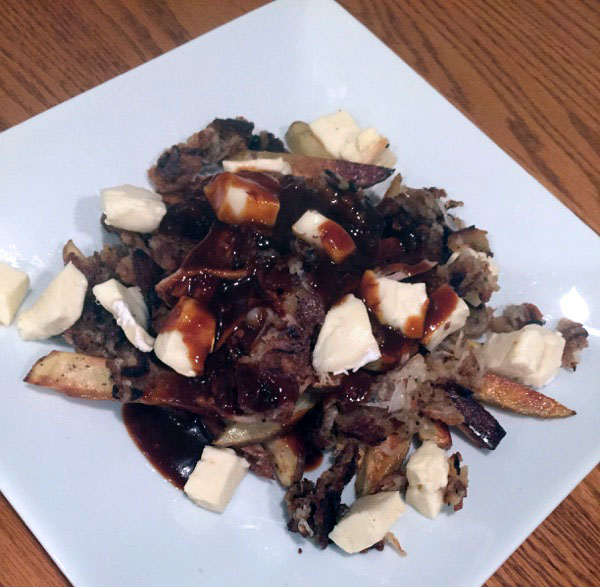 Our neighbors to the north really know how to pull together a great french fry and cheese dish. Poutine is traditionally made up of fries, gravy, and cheese curds. Here's a nice family friendly version. You can also try out our own twist on classic poutine. The best thing about poutine aside from it being completely amazing tasting, is that there are so many variations. Try the classic and then switch it up with your own unique flavors.
Australian Chocolate Crackles
Chocolate Crackles are a common Australian dessert that are frequently made for kids birthday parties. They involve a crispy cereal, cocoa, sugar, and coconut. It's a good way to sneak coconut into a dish and see how your kids do. We like this recipe from an Australian woman living in the US. It's quick and easy. You can make it with the kids or prepare it ahead of time.
Have You Heard of Bocandy?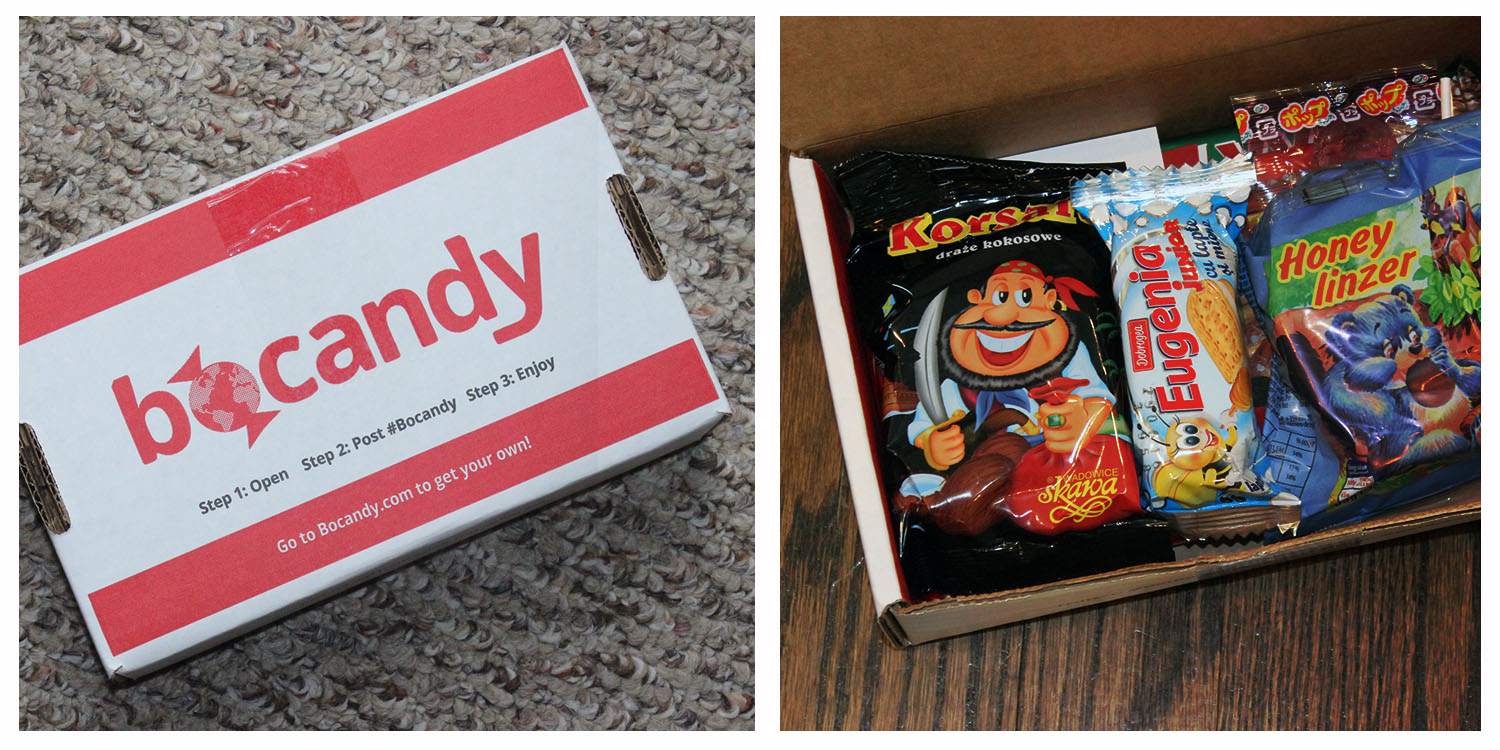 If you've never heard the name Bocandy before, it is a subscription based service that offers different international candies every month. It's an easy way to get kids experiencing different cultures. It also features candy, so the kiddos will naturally be more willing to dive in. Many of the candies featured each month are hard to get, so you'll be able to sample some different varieties without traveling the world. We were sent a box to sample and here's how we thought it stacked up:
Variety
Each month, Bocandy will send you a wide selection of candies from all over. They don't focus on just one or two countries. You'll get 6-9 snacks from 6-9 different locations. It's great because it's like experiencing several new flavors without leaving home.
Fun Info Cards
Each Bocandy box comes with a cute little card that explains a little about what you'll be snacking on. It's cool because not only do you get to sample new treats, but you also get to learn a little bit too. A great resource for kids.
Great Value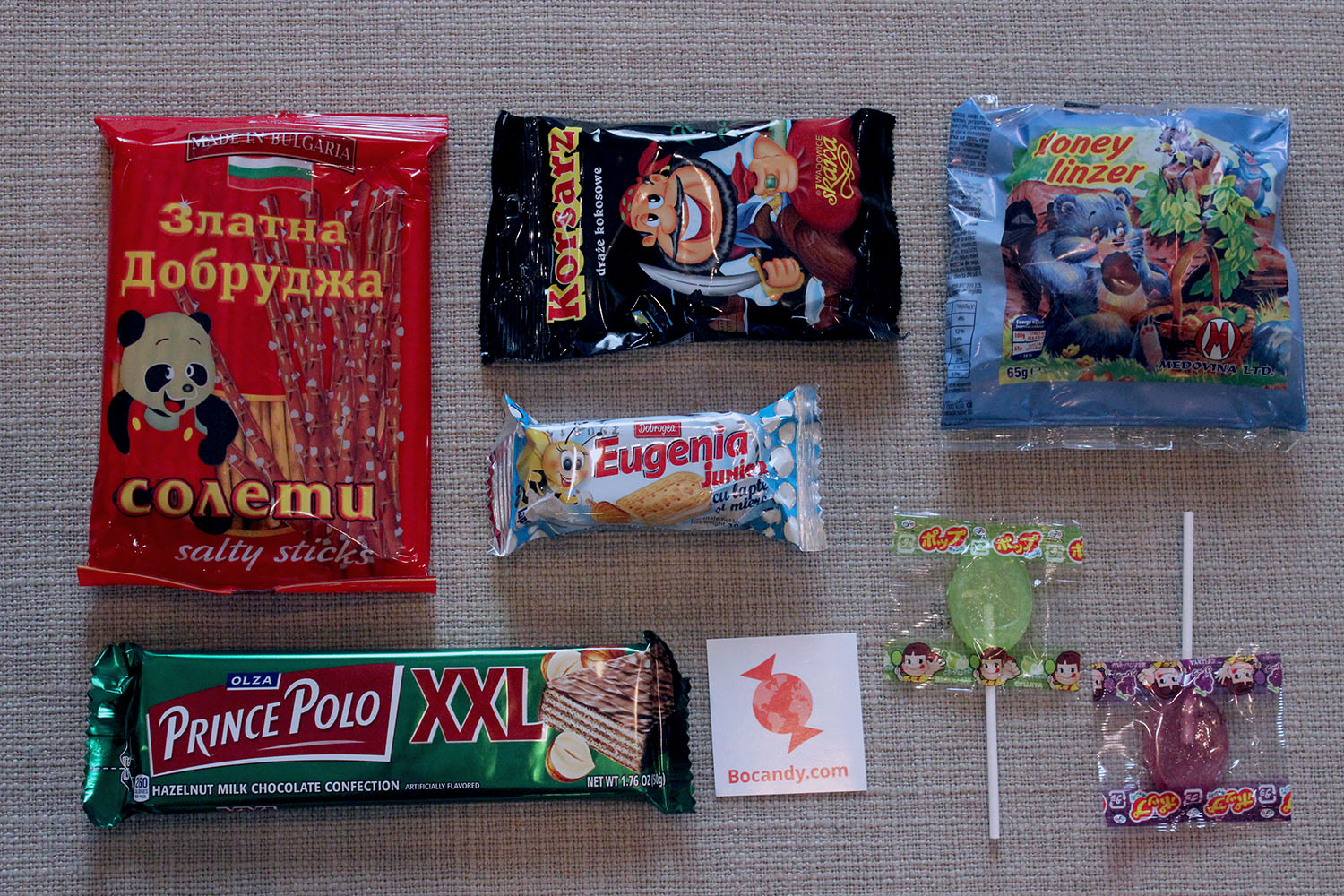 Bocandy's monthly price for the international box with 6-9 candies is $15. The Asian box is $21. And the premium box with 20+ candies is $40. The prices are very reasonable for what you'll get inside. And you can get just one month or an ongoing subscription.
Hopefully with these ideas your kids will get over their fear of new foods.The options are endless. Once you try some of these foods, you can experiment with other cultures and cuisines. Start out easy and they'll be moving on to sushi in no time.