It's a tradition for many parents. Reading the kids a book before bed as they drift off to sleep. If you think your baby is too young or you've never been a nighttime reader, there's no time like the present! The only "problem" with starting this practice is that kids often pick a favorite. And when they have a favorite book, they want to hear it night after night…after night. Needless to say, it can become a bit tiresome to read the same book 756* times in a row.  Which is why we put together a list of 12 bedtime books that you can read over and over without going crazy.
*We did the math – that's the average. Ya, that's it.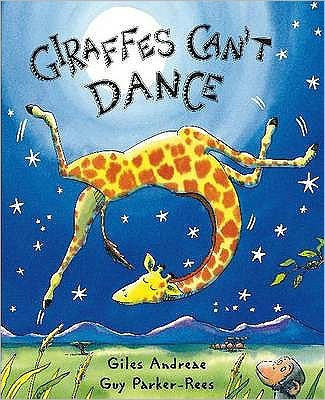 A tale of Gerald the Giraffe, a clumsy animal who wants nothing more than to dance. At first he is laughed at by all the other animals, until he learns how to dance in his own, unique way. It's a cute book with a nice message. The illustrations are really imaginative – so colorful and vibrant that kids will have fun looking no matter how many times you've read it before.
We're Berenstain Bear fans here at Bottles & Banter. What's not to love? They are classic books with lovable characters and life lessons. And they happen to make one that revolves around bedtime. This particular book follows Brother and Sister Bear as they are troubled with nightmares. If your child has nightmares, it will teach them what they are and that they aren't the only ones going through it.
One of the few books on our list that doesn't revolve around bedtime, but makes a great bedtime story. Guess How Much I Love You is a classic story about a father putting his son to bed. It's an adorable read that talks about the love parents have for their children. We like this one because it's a memorable story you can read as your kids grow, and it's worthy of passing down through generations. It also makes a fun little game for kids and parents to come up with ways they love each other.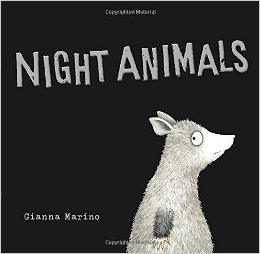 This book is the perfect nighttime read because it's quirky and lighthearted. Many children are afraid of the dark and this book with help to ease any fears. Kids love the funny animal drawings and parents love watching a smile spread across the kiddos face. Cheerful books are always the way to go right before bed, and this book has plenty of laughter.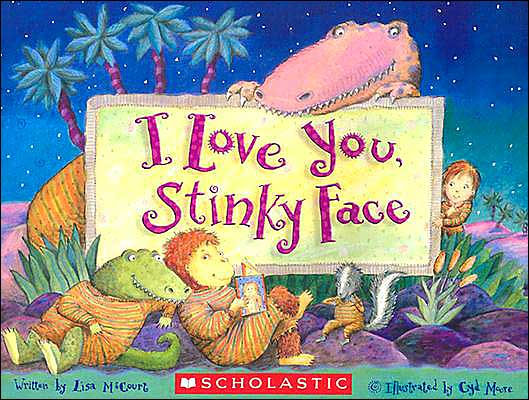 We love this books because it essentially has the trifecta of a great story: entertaining for kids, awesome imagery, and a cute message. It's a story about a mother's unconditional love and how she'll love her son no matter what (like even if the son were a smelly skunk). It's a touching story without being tear-inducing. It will actually get the kids to laugh along. And the illustrations are very well done.
A cute read about struggling to contain the yawn. As we all know, once one person yawns, it's all downhill from there and soon everyone around will be yawning. The book features a small boy trying his hardest not to yawn. It will spark some laughter from your kids and a fun game to see which of you will end up yawning first.
A good choice because it's packed with 19 different stories, so you don't have to read the same one on repeat. Plus, it's Disney and kids love Disney*. The stories include characters from The Lion King, Toy Story, and Finding Nemo to name a few. One thing to note is that the stories are a tad longer than some of the other books on this list. So it may be more geared toward an older child.
*Another fact that we found during extensive research. All children, every single child, loves Disney.
If you're a fan of Don't Let the Pigeon Ride the Bus, then you'll love this one. It has the same mischievous pigeon and this time, he is trying to avoid bedtime. It's a great book because it's interactive: the pigeon attempts to convince your child to let him stay up late. It's also hilarious, and both kids and adults love the cartoon style illustrations.
Whenever ducks are involved, you know you're in for a ride. This story involves a boy getting ready for bed when he notices a duck in his fridge. Chaos ensues and eventually the house is filled with animals. It's a silly story that will entertain the kids no matter how many times you read it. The pictures are also just as humorous.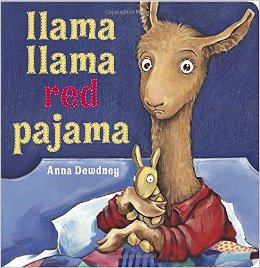 Llama, Llama, Red Pajama is a fun loving story that kids of all ages will love. It acknowledges a fear all kids have: their parent leaving the room and turning off the lights at bedtime. It will help kids feel comforted at night. And it does it with catchy illustrations and cute little llamas. We also love the rhyming style so your kids can catch on and eventually read along with you.
Yes, we're doing it. It's stereotypical and it's also a great book. The reason why you won't get tired of re-reading this book is that it's so heartwarming. It's an absolutely adorable story. If you've never read this book it's about the love between a mother and her son, who then grows up and learns what it's like to love his own newborn baby. I get teary eyed just thinking about it (could also be the new mom hormones – I'm not sure which). It's really a beautiful story and one your kids will always remember reading at bedtime.
The perfect bedtime story because your kids are the star of the show. It's intended to be a bedtime story, so it already has one of the qualifications of a great nighttime read right there. Plus, the personalization will make your child feel special. And what kid doesn't want to read a book about themselves? It's written lyrically so kids will want to sing along and point to their name, which should tire them out before finally dozing off.
We hope you find some good inspiration with this list and we'd like to give you the chance to win one of these great titles. We've partnered with I See Me Books to provide you with information on their personalized books and they are offering one reader their popular Goodnight Little Me Giftset. The set includes a personalized Goodnight Little Me book and a matching plush lamb.
Welcome to the oh BABY Giveaway Hop, hosted by Viva Veltoro and Lindsey Blogs.
I'm joining a number of other bloggers to celebrate the sweetest of deliveries… precious babies! Be sure to hop around to all the great giveaways AND don't miss the AMAZING Grand Prize on the host blogs!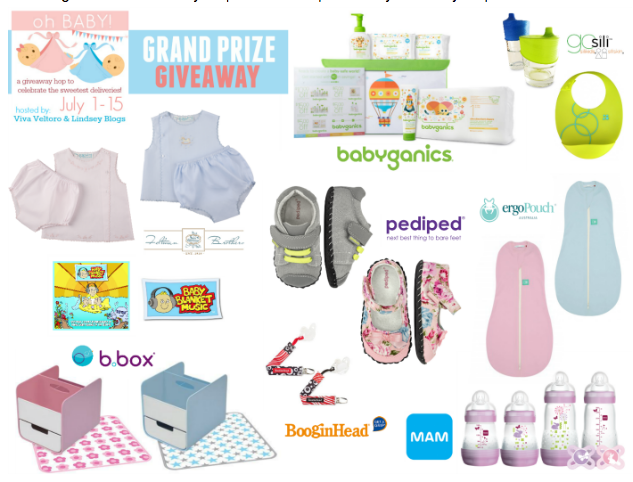 Disclosure: Lindsey Blogs at SEBG, Viva Veltoro, and the OH Baby! participating bloggers are not responsible for sponsors who do not fulfill prize obligations.