Wine and Italy. The perfect pair. For any wine lover, a trip to the Tuscan countryside is a dream come true. We were so fortune to explore Italy and it was one of my absolute favorite travel experiences. It was so memorable that I wanted to share our experience with others that may be interested in a European getaway.
If you've never traveled to Italy, I highly recommend adding it to your bucket list. There is so much to see and do that your options are endless. It's perfect for a family vacation, solo trip, or romantic weekend. There is something for everyone. We explored Rome and Florence, but Venice, Milan, Naples, and the Amalfi Coast are other great options to explore. I found Florence to be the most beautiful and unique city I have ever experienced during my travels. The food, culture, and history are amazing. And while visiting Florence, we decided to take a trip to the Tuscan countryside for a more rural experience. This was the highlight of our trip and a great option for wine lovers.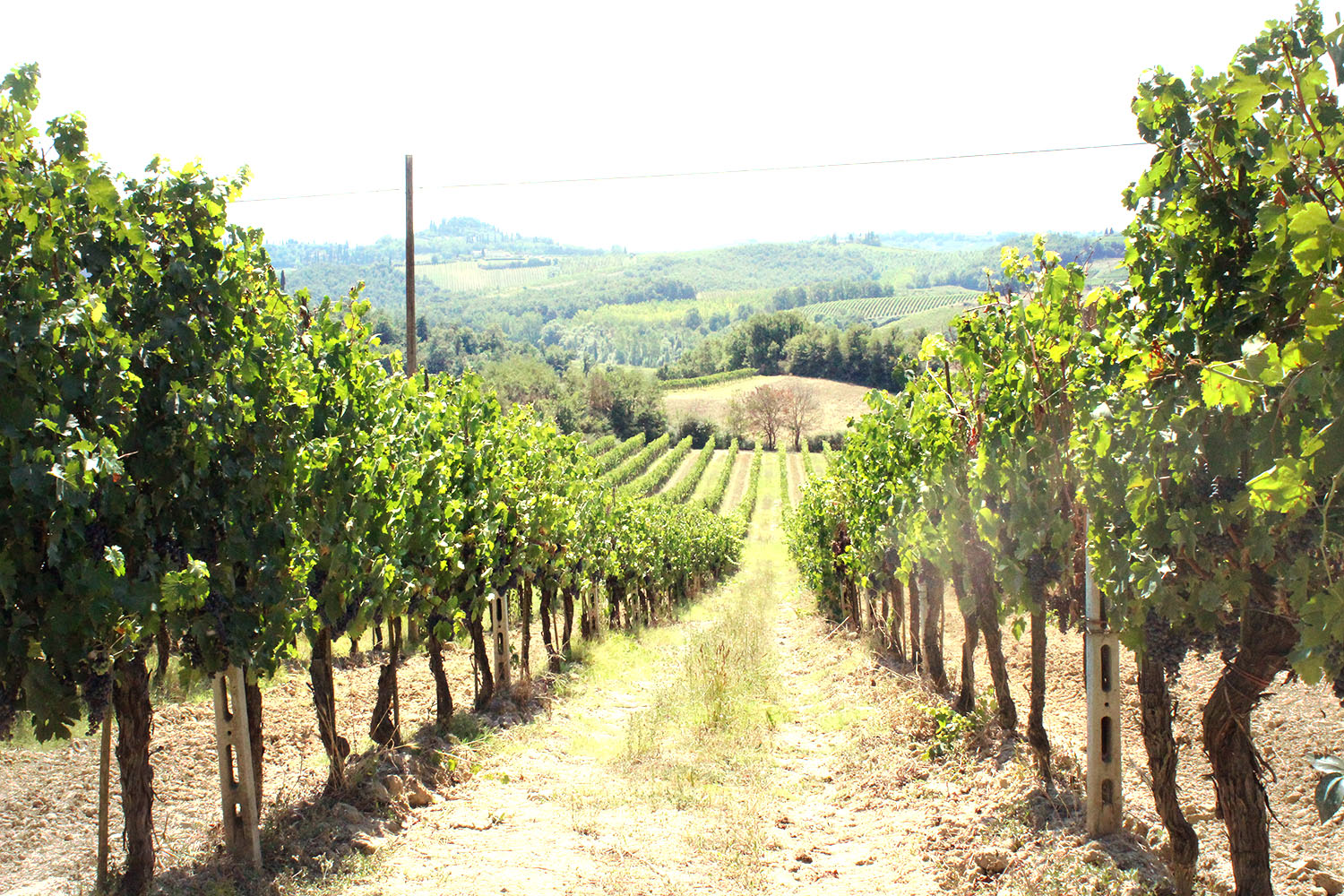 Where to Book and What's Included
We thought it would be easiest to book through a tour group. They provide transportation and your itinerary, so you don't need to do much planning ahead of time. The tour we booked was an 8 hour excursion through Viator. I couldn't find our exact itinerary, but this one is pretty close. We met in Florence and then hit the road for a day of fun. Our itinerary included a stop in Pisa, Siena, San Gimignano, and winery tour full of tastings and a delicious lunch. This allowed us to check out several different areas all in one day.
Wine Tasting at Fattoria Poggio Alloro in San Gimignano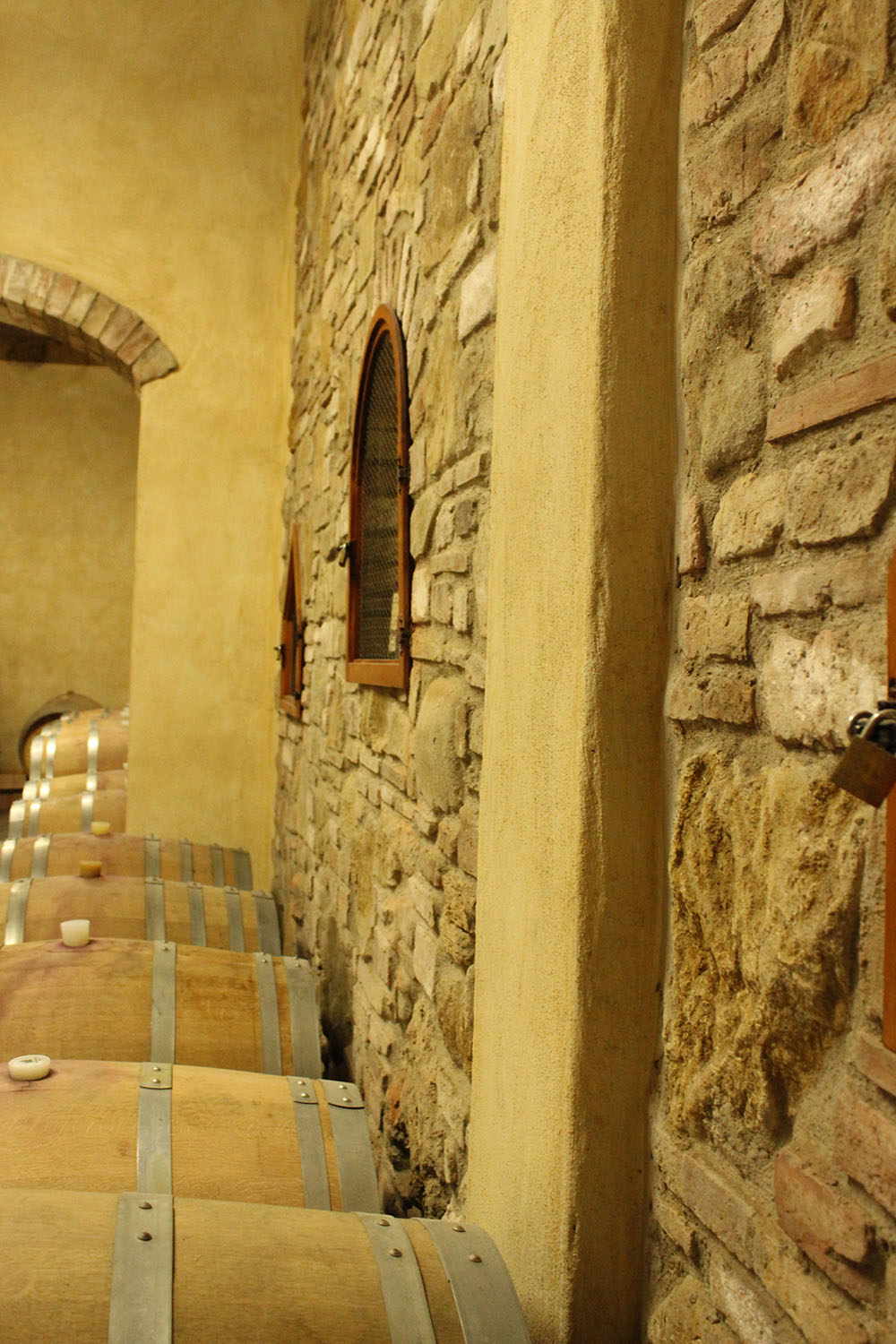 The main reason we chose this tour was for the winery experience. Being huge wine fans, we knew we couldn't visit Italy without a winery tour and tasting. I felt a little uneasy about using a tour company for our winery tour, thinking it would be really cliche, but it was far from it. When we arrived at the winery, we went on a full tour through the vineyards and farm. The winery not only makes wine, but also cultivates its own olive oil and meat. It was really cool to see the full farm production. It was amazing to see the simplicity with which everything is done – all natural and all organic.
After the tour, we were invited for a delicious lunch and wine tasting. They set out a series of Chianti wines and explained the history and flavors behind each one. The best part? The wine was unlimited. Yeah, wasn't expecting that one from a tasting. The lunch was also out of this world. They treated us with warm bread served with their fresh olive oil, handmade pasta with meat from the farm, and of course, classic Italian cheeses. It was an incredibly memorable experience and I constantly dream about a return trip. After wine and lunch, we were able to buy any of the wines we tasted. They were so inexpensive, which I hadn't anticipated (in fact, some wines are cheaper than water in Italy).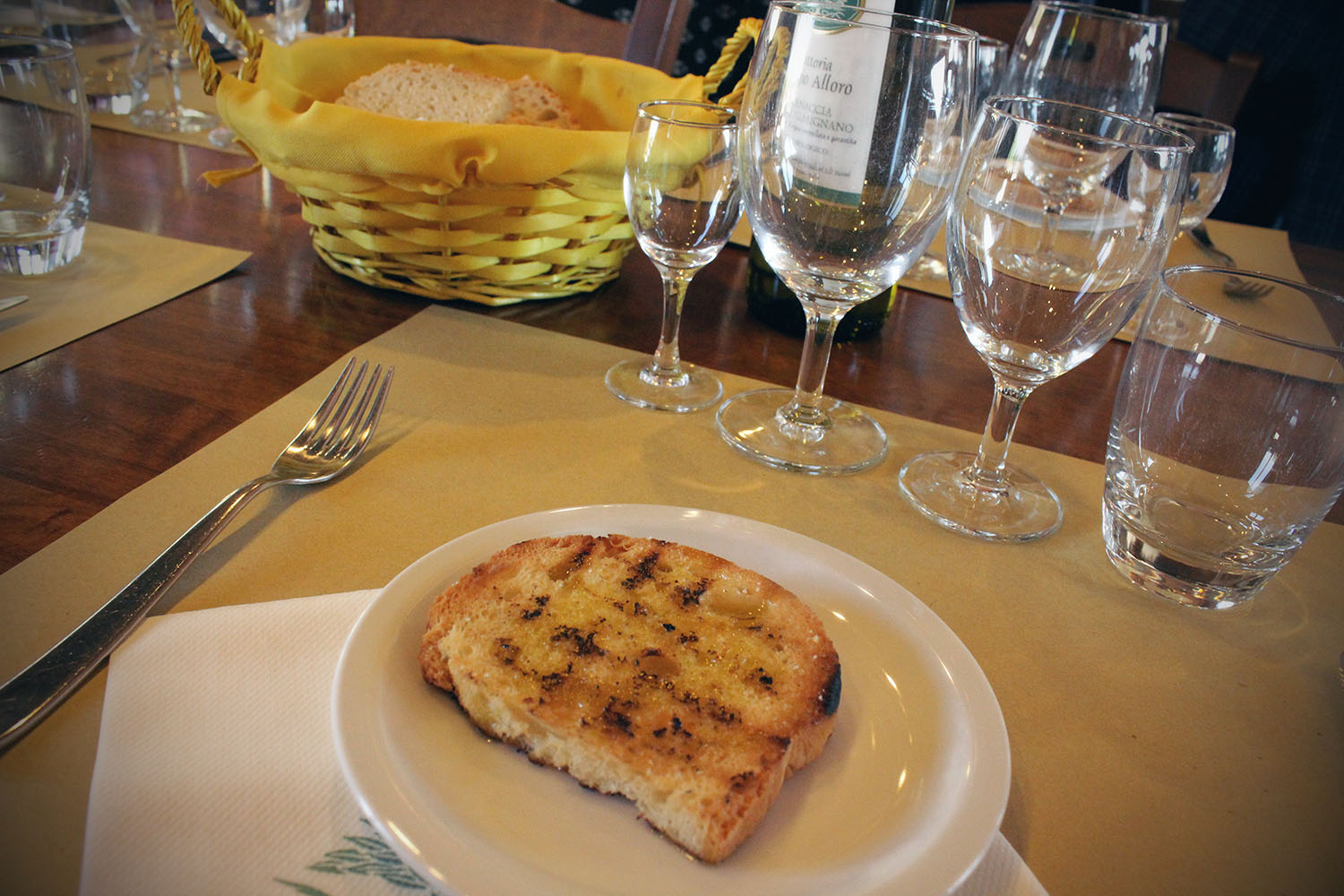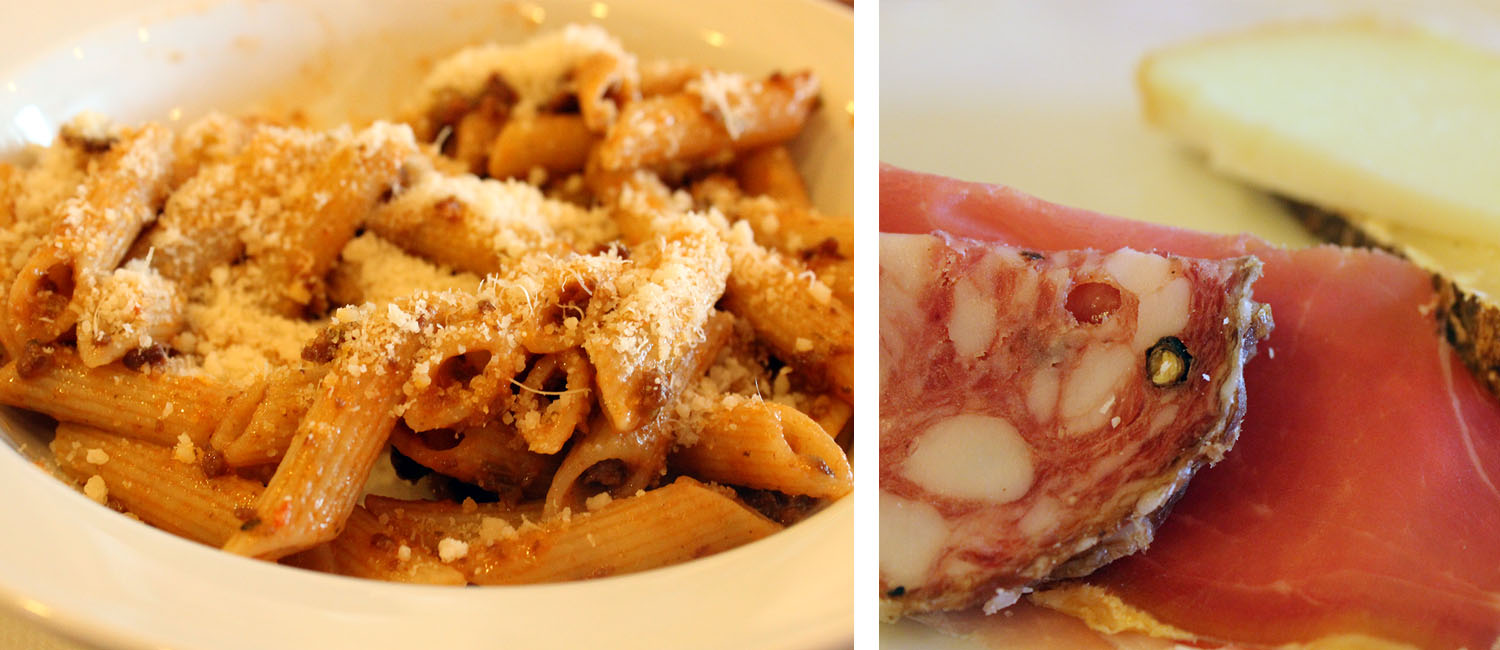 My favorite wine was a white made at Fattoria Poggio Alloro, the Vernaccia di San Gimignano. You can only purchase it from this small town. It isn't sold anywhere else so we snapped up a few bottles. The one way around this is that the winery will give you their contact info and after you return home, you can order as many of your favorites as you want and they will ship directly to you. I'm usually more of a red wine fan, but this San Gimignano white wine is mind-blowing. And afterward, you will take a stroll through San Gimignano to see the little town where the wine is made.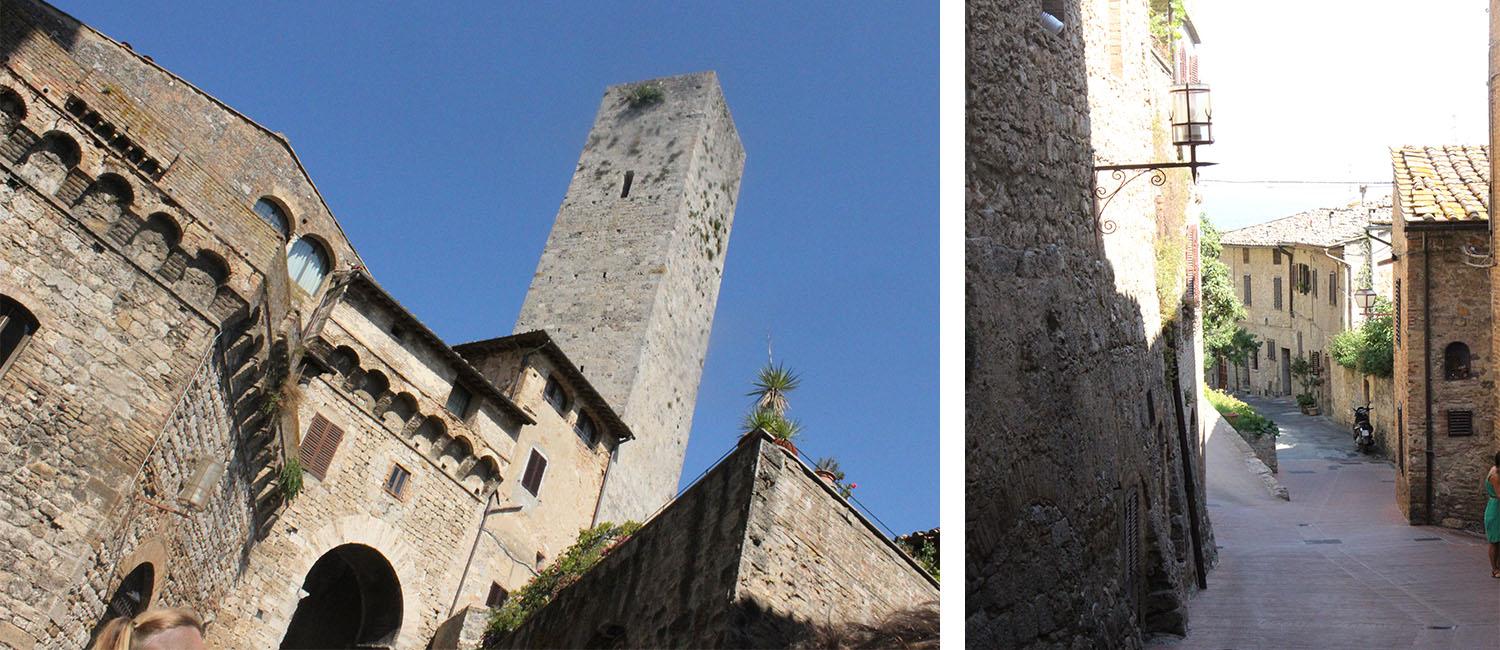 Siena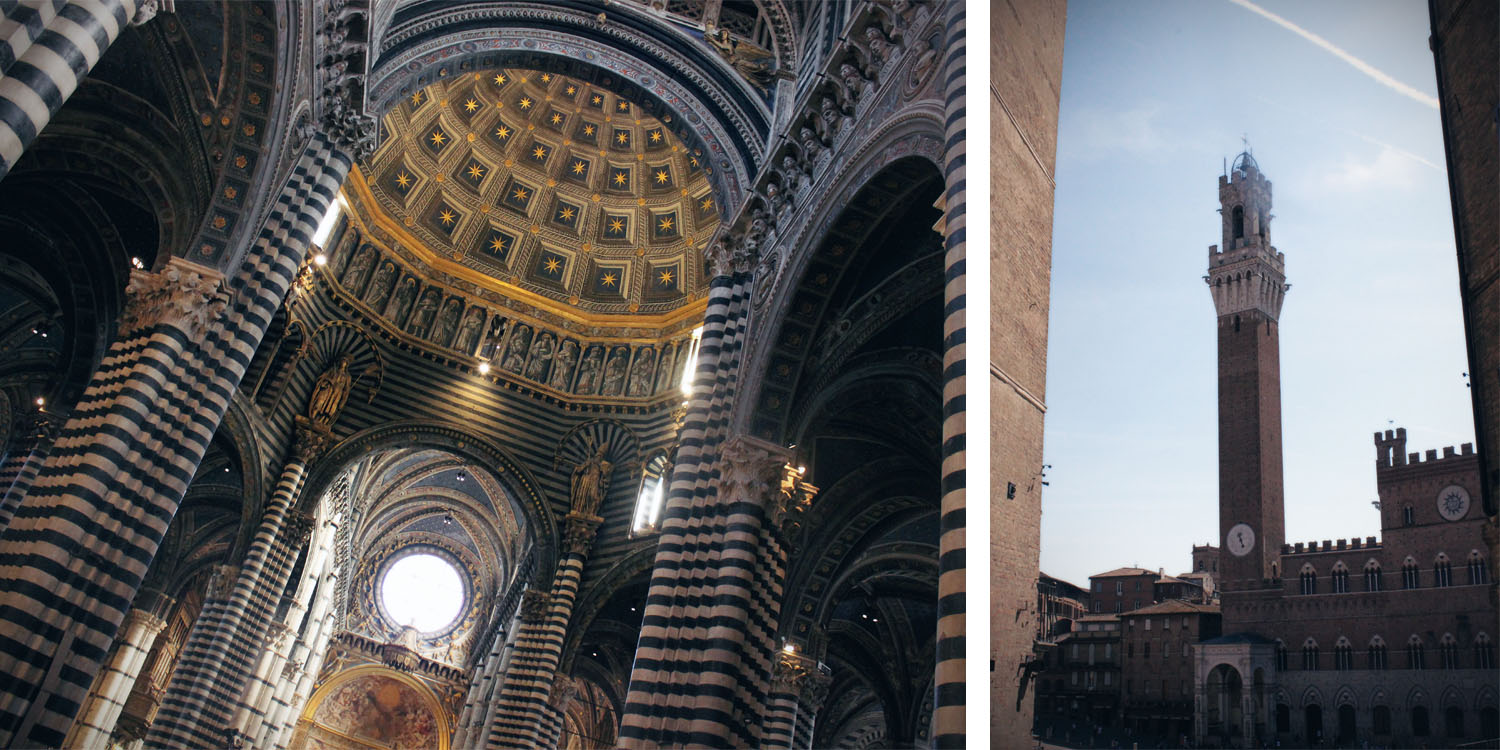 I didn't know much about this small town prior to the tour. It's the original epicenter for modern banking and thus was a very tiny, but very rich city. After the tour, I was so glad we had the opportunity to visit. Siena is packed with interesting history. It's very small and feels like taking a step back in time. There is a huge palazzo in the center of town with surrounding restaurants and cafes. I recommend an authentic shot of espresso in one of the nearby cafes. During the tour we learned all about the history of Siena and how it functions today. Even if you don't take this tour, I recommend spending a day or half day to visit – it's an incredibly unique experience.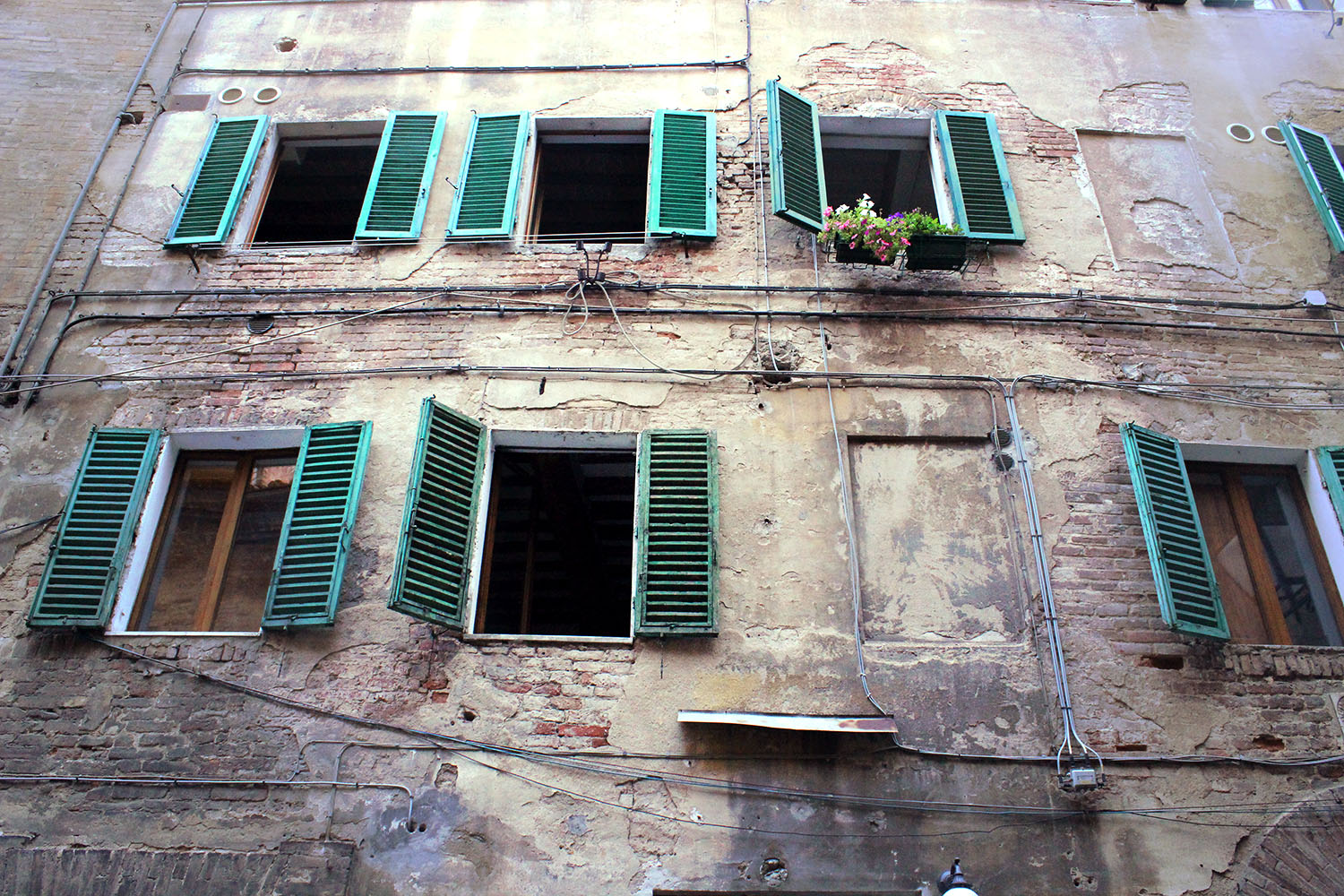 Pisa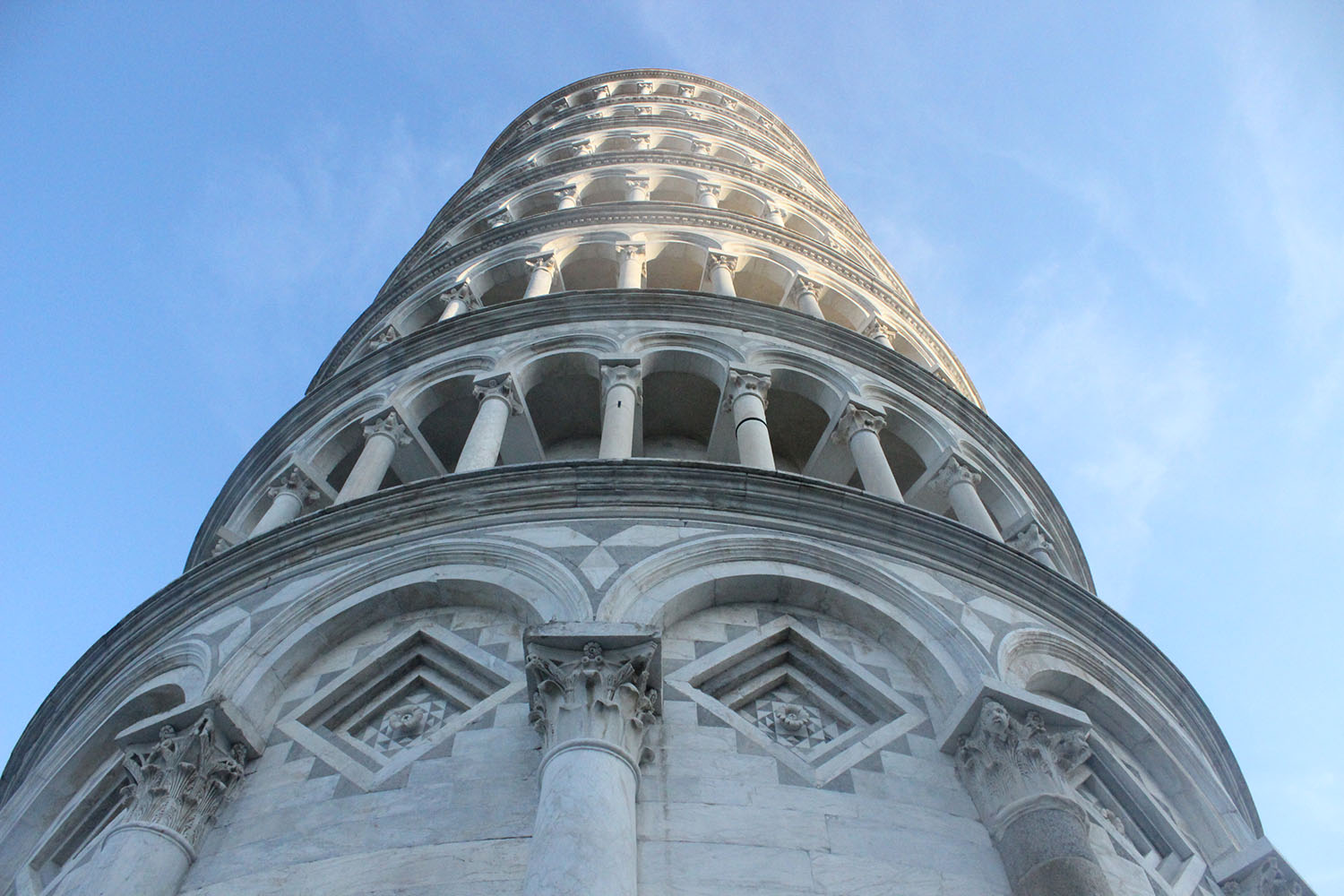 I had really low expectations of Pisa going in. Sure, who doesn't want to cross the Leaning Tower of Pisa off their travel list? But I thought it would be really cheesy. And to some degree, it was. The place was packed with tourist doing silly things with the tower in the background. I do think it was fun to explore just to say we went, but I wouldn't suggest going way out of your way to make the trip. Pisa does have some excellent places for gelato though. Check out the tower quick and then cool off with a scoop of your favorite gelato.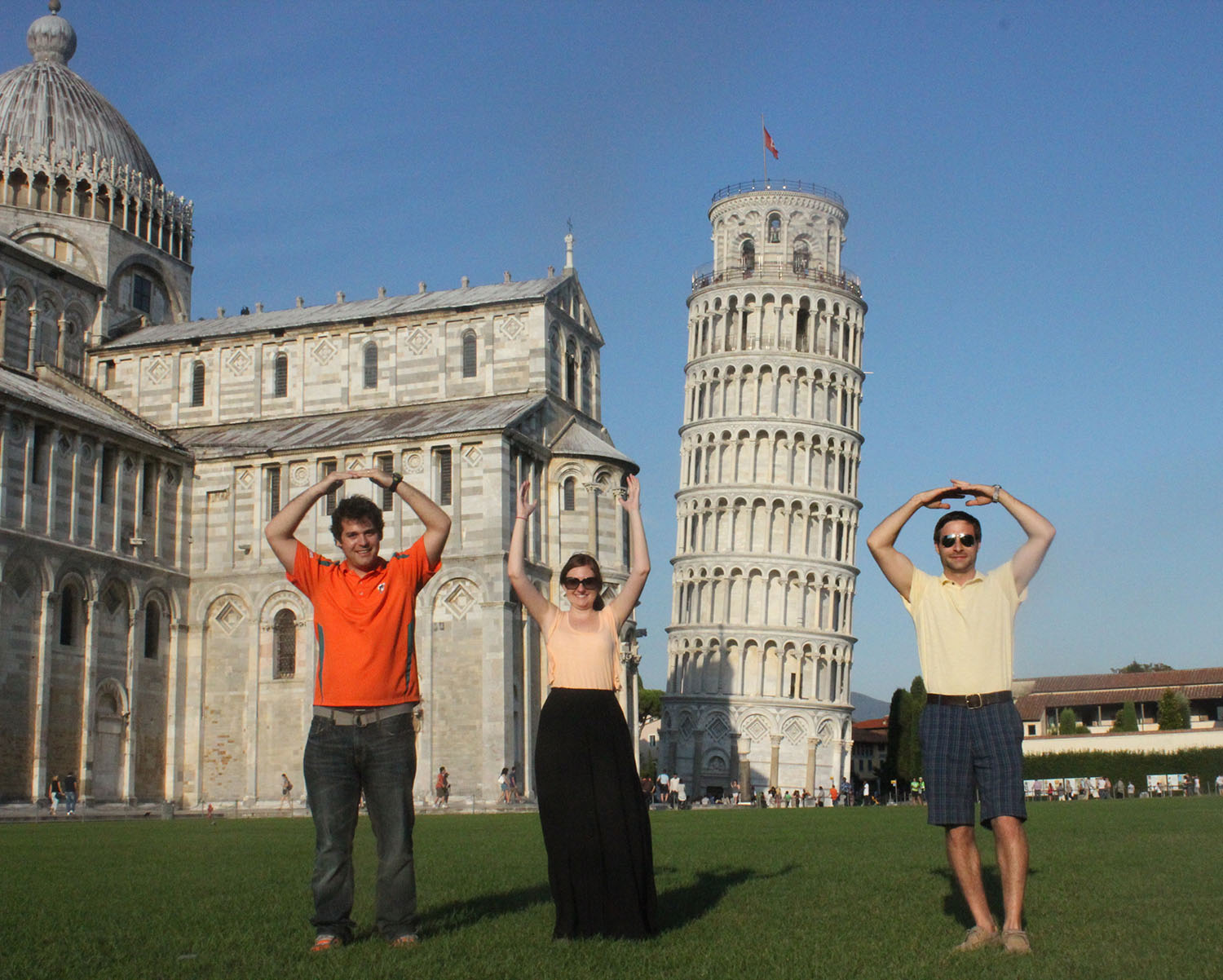 After Pisa we made the trek home (in a comfortable, air-conditioned bus I forgot to mention). We made it home in time for a nice dinner out in Florence, which I enjoyed. It was really a lot of pack in one day, but totally worth it. There was so much interesting history that was unique and not what you typically experience with cities like Rome. If you're planning a visit, check out the tour. You'll be dreaming about the winery for years to come.