Halloween is a month away (is it really October already?!). You know what that means. Time to spend hours aimlessly searching through baby Halloween costumes to find the perfect outfit for your little bean. This is our first Halloween with the little one, so we wanted something super cute and unique. Don't get me wrong, I think all those Elsa and Olaf costumes are insanely adorable. But sometimes you just want something different. We searched high and low for our favorite baby Halloween costumes that will set your kiddo apart from the rest.
Tiny Toes Prop Boutique
This Etsy artist has a vast selection of props and costumes for babies and toddlers. If you are looking for an outfit your little one can wear on Halloween as well as the rest of fall, check out their adorable onesies. They sent us a "cutest pumpkin in the patch" onesie for Olivia and we love it! They also make "Will you be my boo?", "Pumpkin kisses and harvest wishes", and "Boo-tiful" onesies. These are a great way to get multiple uses out of your Halloween costume.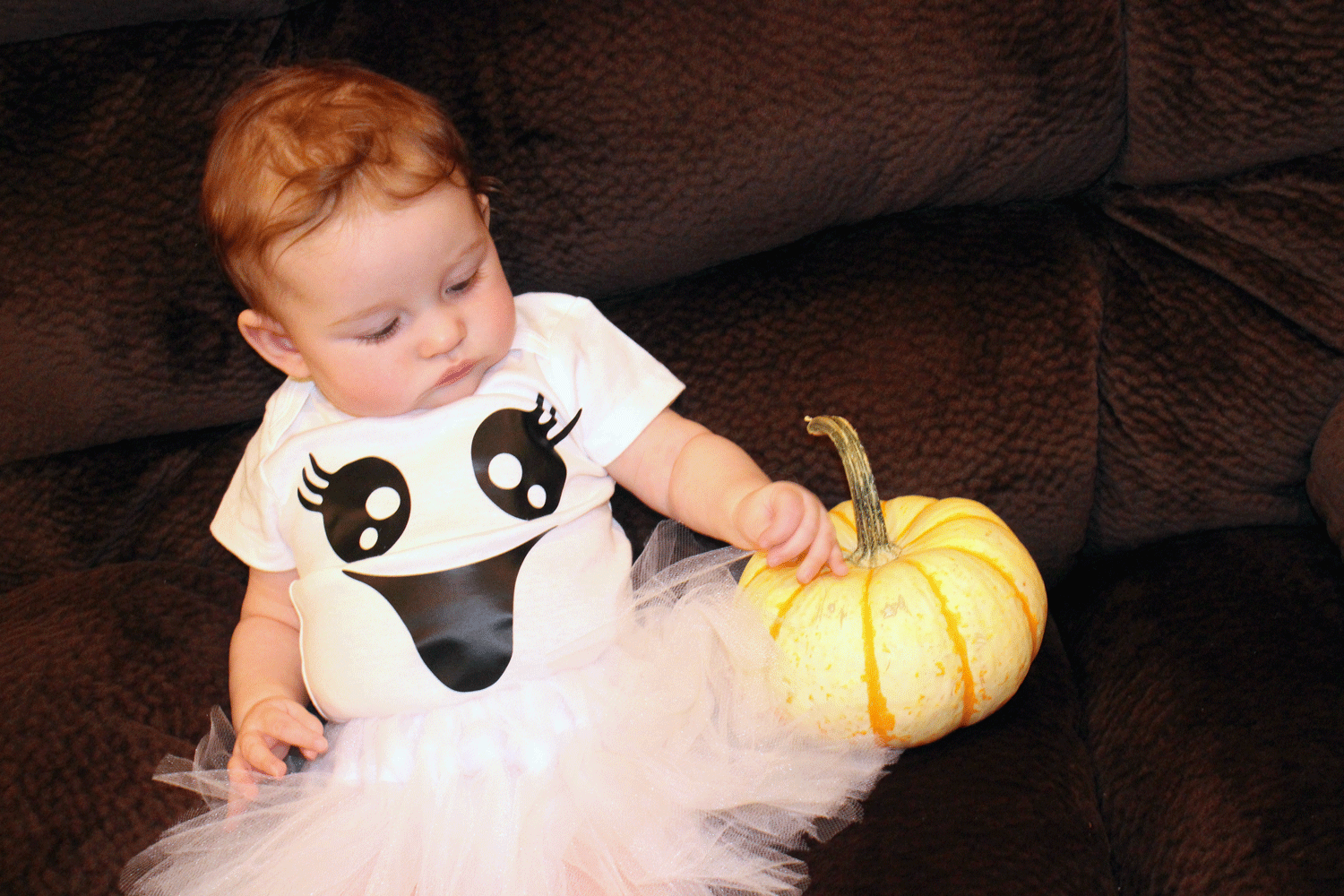 In addition to the festive fall onesies, Tiny Toes also makes baby Halloween costumes. We were excited to be able to snag their ghost costume, which is super cute. The ghost costume includes a ghost onesie with matching white onesie.
These are available for kids newborn to 18 months and I think it is an adorable first Halloween costume. It strays away from the stereotypical and adds a little fashion to the mix. For girls, you can also get a similar minnie mouse, witch, or batman costume. And for boys, check out the Yoda and Mickey Mouse outfits. If your little one is still in the lovely newborn stage, you can even use these outfits for newborn pictures. And right now, through October 9th, there is a sale going on! All orders over $15.00 (Halloween related or not) are 20% off with coupon code BOO20. You can also join the fun with Tiny Toes on Facebook and on Instagram!
MizThings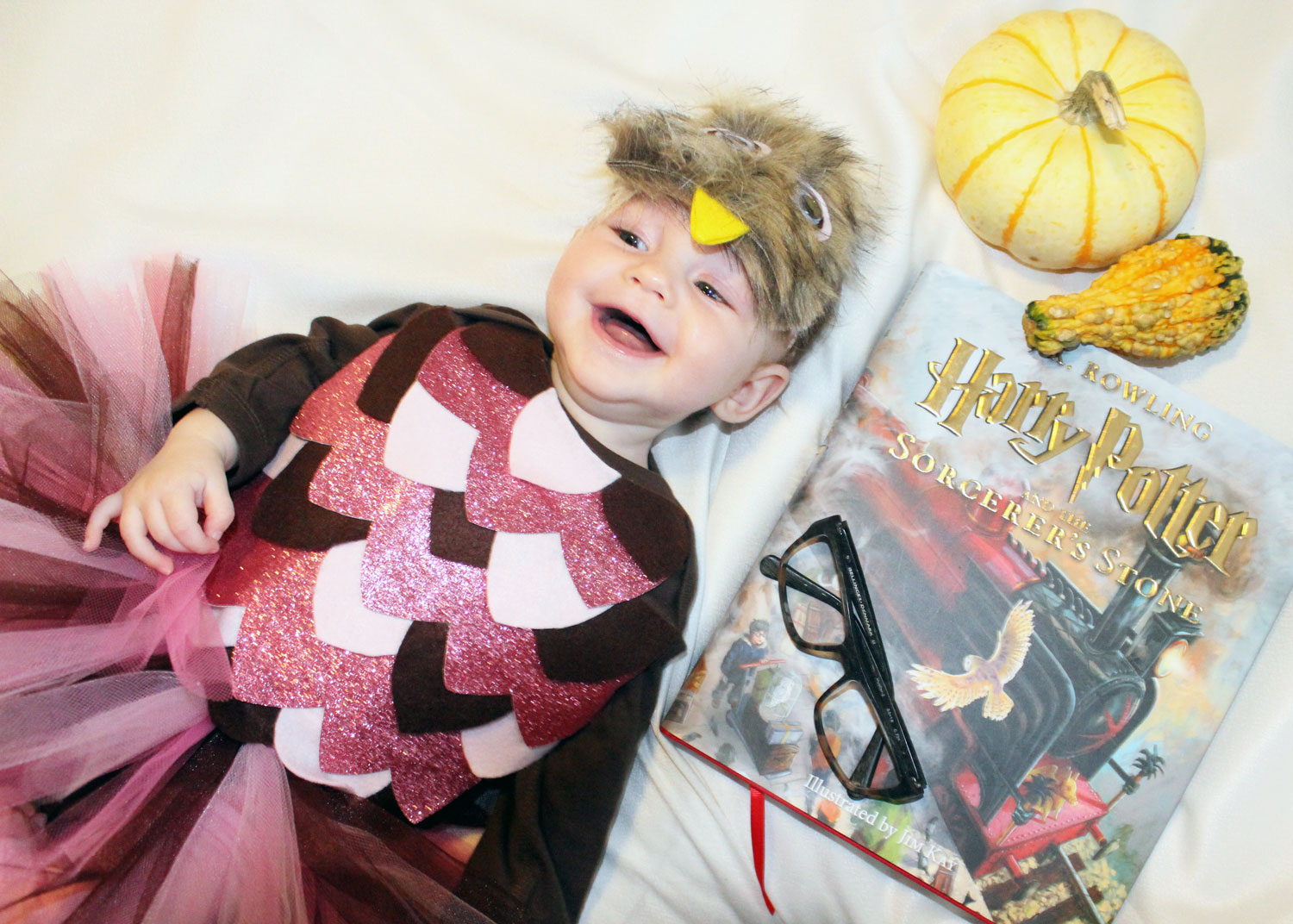 Not gonna lie, we're really into the tutu costumes here at Bottles & Banter (or Brittany, really). We (I) feel they make adorable, yet unconventional Halloween costumes. MizThings is another seller on Etsy that offers cute tutu costumes. We were able to try out the owl costume on Olivia and I couldn't have been more thrilled. We love owl themed baby stuff. This probably stems from our love of Harry Potter, so we call this our Harry Potter themed costume. We dressed Olivia in the pink owl version, but there is also a brown/orange one. Don't forget to check out MizThings on Facebook!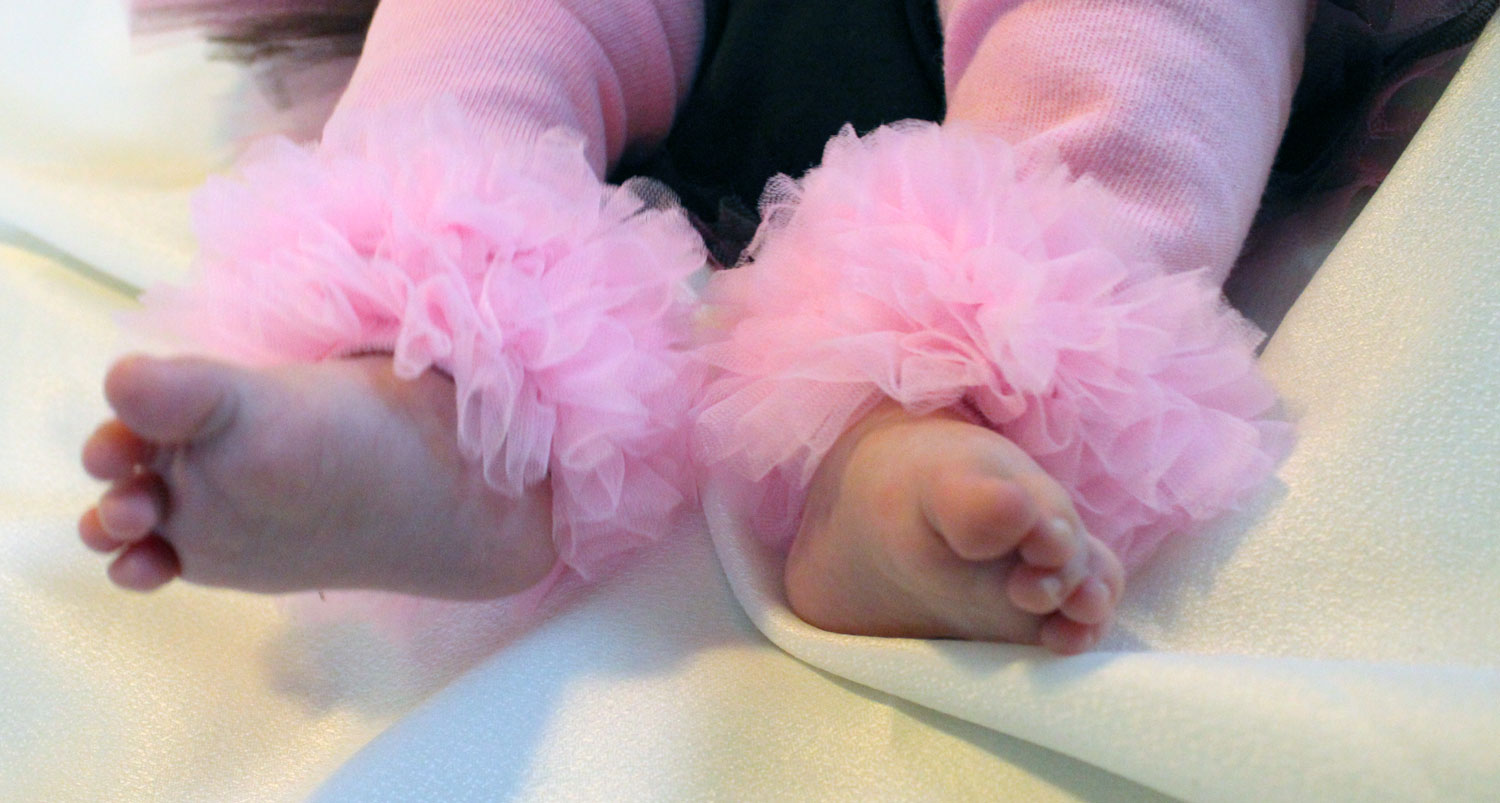 And in addition to the owl costume, they also sell a mermaid, pumpkin patch, minion, snow white, and ghost costume. Sizes range from newborn all the way up to 12, so you'll find something for your kids no matter what age!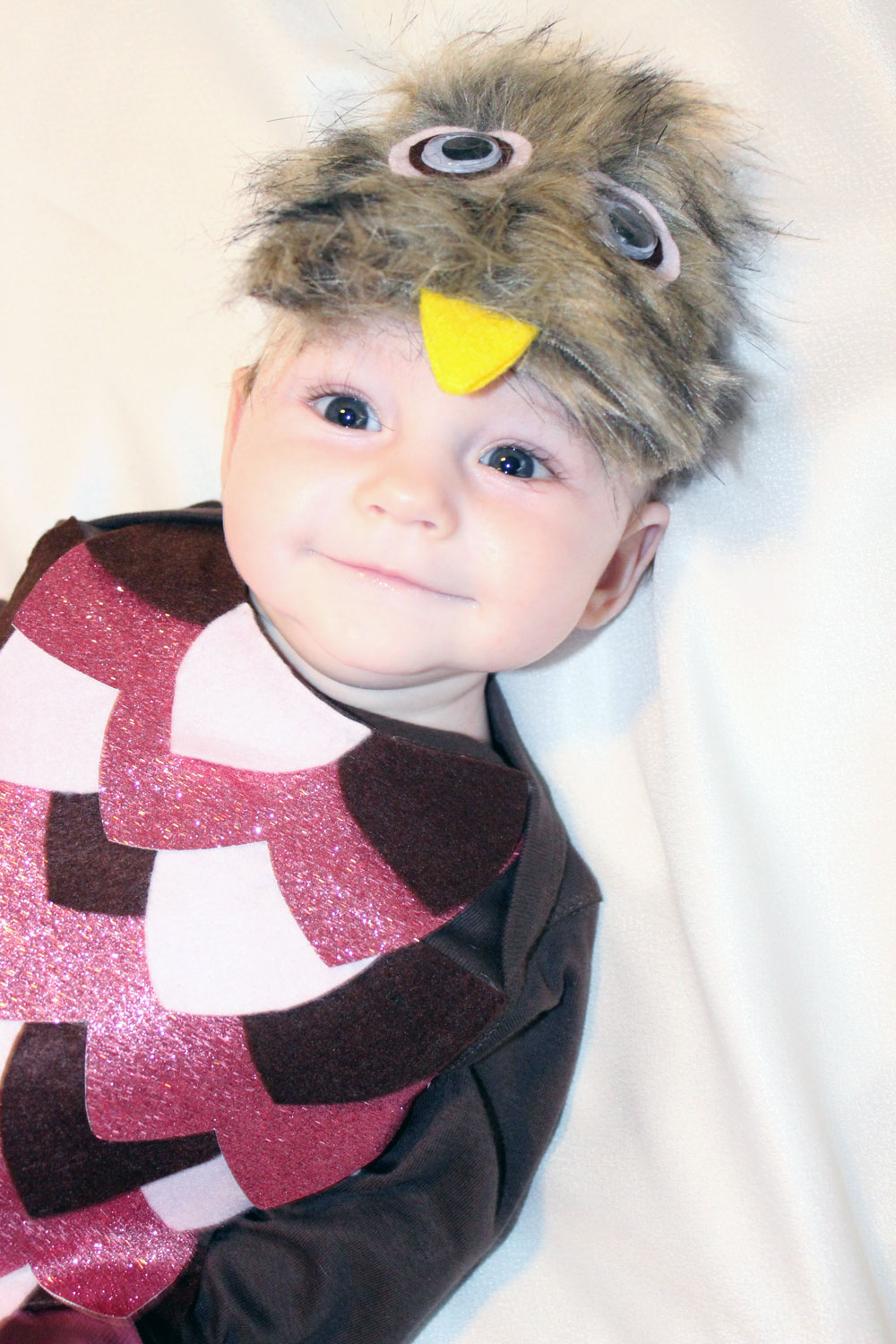 Carters
If you've seen our recent post on Carter's, you know they have some adorable fall fashions for your little one. They are also the go-to store for baby clothing. But did you know they make baby Halloween costumes? I didn't know until I was shopping for fall clothes and stumbled across their Halloween boutique. They have costumes in the form of monkeys, flamingos, butterflies, bulldogs, etc. And then they have a selection of Halloween themed outfits. For boys, I love the little monster bodysuit and pants set. It's super cute and can be worn every day as well as on Halloween for a costume. We got Olivia this little black cat top and legging set. I love this for girls and like the boys set, it can be worn for a variety of occasions. What I love most about Carter's Halloween costumes and outfits is that they are incredibly comfortable. You can beat a cute AND comfortable baby Halloween costume.
What's Your Baby Halloween Costume?
If you're still looking for a baby Halloween costume idea, we recommend these shops for fun costumes that your baby will love. If you've already picked out your costume, we'd love to hear your ideas!