If you've been following our blog, you know we like the occasional glass of wine. We've taken you to Napa Valley and Italy. And now we're going to tell you about a cool little company call Wine Awesomeness. They are founded on the belief of being "More than a wine club. A monthly journey, curated for adventurous souls". We consider ourselves to be adventurous in all things food, wine, and travel, so Wine Awesomeness is right up our alley. If you're anything like us, you'll love having the chance to experiment with new wines. Here's the gist of how it works:
Your Wine Preference
Start off by selecting which wines are most to your liking. We drink mostly red wines, so for us, it's the All Red, all the way. If white is more your style, you can choose the All White plan. And if you just can't decide and want a little of both, the Variety box is best (sometimes it even comes with Rose or Bubbly). Also, if you prefer a larger quantity with more variety, they also offer a six pack plan of six bottles and six unique selections. The choices are yours and yours alone, but really you can't go wrong no matter which you choose. Once you select a plan, you'll receive a nice little surprise on your doorstep every month. And it's a welcome surprise after a long day of work or after chasing the little ones around all day.
What Makes Wine Awesomeness
So Awesome?
There are loads of subscription clubs out there, so you may be wondering what makes Wine Awesomeness so great. These are the benefits we found most appealing and you can decide if they meet your personality.
The Product
I feel like we need to start with the obvious here: the wines are really tasty. Whenever I do these subscription box deals, I'm always worried what I'll get because they just differ so much. Sometimes you get sample sizes. Sometimes you get things you don't want. And sometimes you feel like you really scored. I put Wine Awesomeness in the last of the three. I felt like I was getting a deal because I really enjoy each of the three wines. It could have been luck that we happened to really love every wine we tried, but I like to think they stock some pretty great wines. Sidenote: if you're thinking about getting one of these boxes here are the wines we got and what we each thought.
Martincic Cvicek Slovenian Wine
Admittedly we were surprised to find a Slovenian wine. But it was a happy surprise. We were intrigued and excited to see how it would taste. Here's the general feedback we each had:
Brittany – Not my favorite. I prefer richer wines and this one seemed better suited to a Summer afternoon. Not a fall evening.

Nick – I like it. It's light and refreshing. It's definitely more fruity and not an overwhelming flavor. It's perfect for drinking out on the patio.
CAMP Chardonnay
Based out of Sonoma County, I was excited for a nice refreshing beverage (who says you can't enjoy a nice Chardonnay while watching the World Series).
Brittany – Light and refreshing as expected. It has a nice fruitiness to it and a very subtle flavor. Perfect for a dinner party.

Nick – Brittany is hypocritical. The last one was light and refreshing, too. But CAMP is very nice. Great oak flavor with fruity hints, but not overwhelming like a lot of other Chardonnay tends to be.
Gran Passione Salice Salentino
Brittany – Really enjoyed this one. The berry flavor isn't overpowering and it goes down smooth.

Nick – Great berry flavor. Moderately tannic. I recommend pairing with a nice steak or really any kind of grilled meat.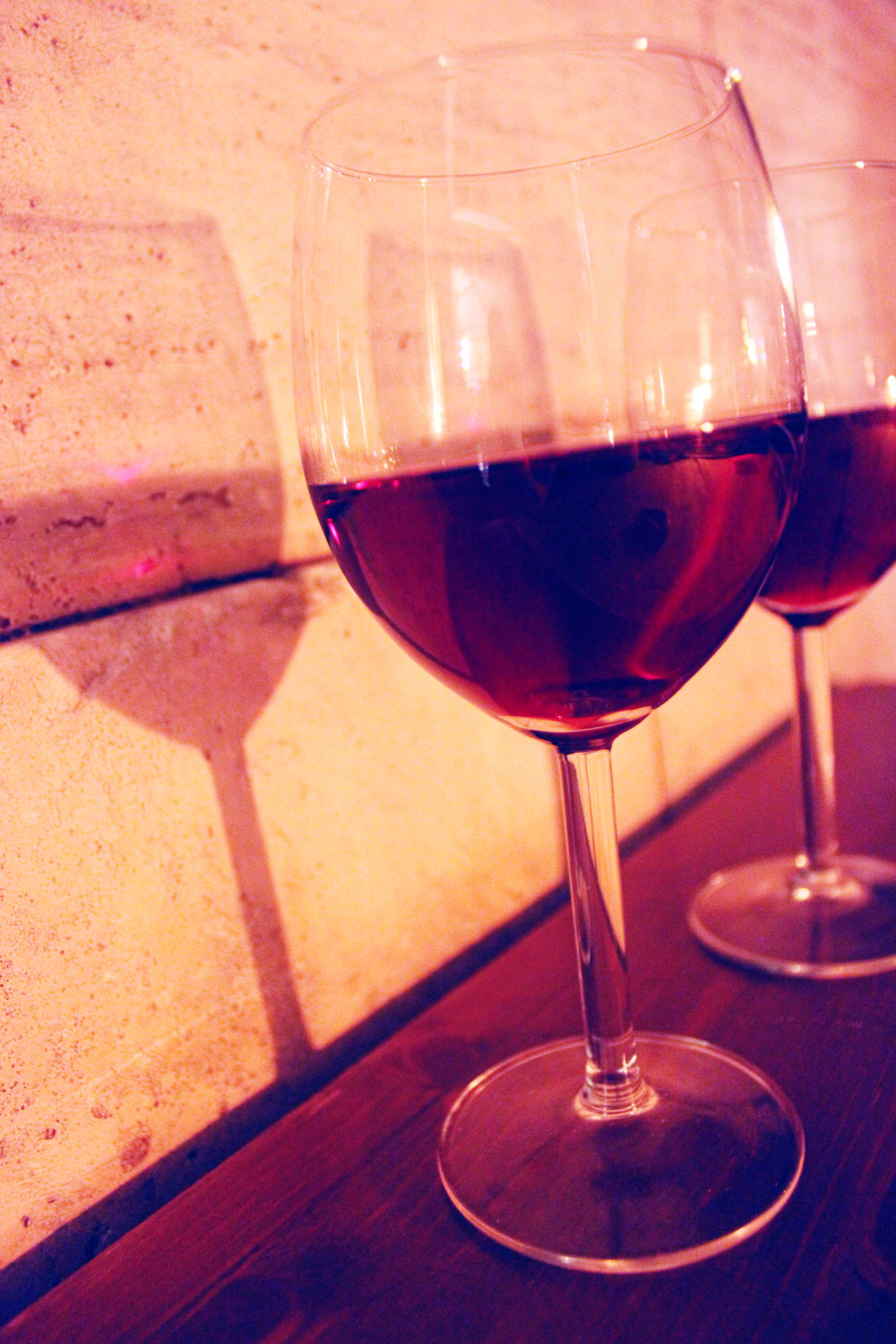 The Wine Awesomeness Guarantee
One of their founding principles is that their boxes will save you money. We all love a good deal and like to know we'll be getting a quality product for the lowest price. Wine Awesomeness has utmost confidence in their product, so they have agreed to give you a free year of wine if you can recreate one of their boxes for less. Challenge accepted?
Recipes
Listed on their website, you'll find a list of unique, mouth-watering recipes. What I like is that the recipes specify the various types of wine you can find in your monthly box. So instead of simply saying "red wine" the recipe will say "California Pinot Noir" like this DIY Red Wine Popsicle, which by the way we have totally done before and I can attest to its yumminess. But often when you find recipes, unless you have a deep wine knowledge, you don't really know which wines pair best with the dish you're making. With the Wine Awesomeness recipes, they will tell you which types of wines pair best with which recipes.
Lifestyle Articles
While not a membership benefit per se, I love the content on the Wine Awesomeness website. They bring us such gems as "Is it ok to drink wine out of a plastic cup?", "Good Bye, Flip Cup…Hello Candy Land", and "What is a Standard Pour?". For the record, a standard pour is not a full wine glass, no matter how much you want it to be (hey, no judging here). All of their articles are entertaining and surprisingly educational. It just goes to show you the personality behind the company.
The overall impression from us is a resounding thumbs up. We'd love to receive this box every month and explore different wines. Give it a try and let us know what you think.
And to follow along with Wine Awesomeness, check out their social sites below: