Black Friday typically kicks off the start of the holiday shopping season (though every year things keep popping up earlier and earlier). Now that Thanksgiving has officially passed, we thought it fitting to launch our 2016 Holiday Gift Guide. We've packed some of our favorite things into this list to give you shopping inspiration. It's been a great year for Bottles & Banter, most notably the birth of our daughter, Olivia. And we've come across some really unique, creative products throughout the year. This list contains something for everyone on your list. And we're bringing it to you early enough that you won't have to worry about scrambling around with all the other procrastinators the night before. Plus, don't forget to enter our giveaway for a chance to win a prize package full of some of the goodies from the gift guide listed below.
Bitters & Bottles
Cocktail Class Delivered, $89
There are lots of subscription boxes out there, and Bitters & Bottles is among the elites that we've tried. Whoever the lucky recipient of this gift box is: I can promise you they're very lucky. It comes with full size ingredients (in our case it was a bottle of bourbon) so you aren't having one drink and done. No, no. We wouldn't stand for that. On average, you get 20 cocktails out of a box in all varieties with bitters and other mixers. And if you decide to go monthly, at the end of the year you'll have a complete bar that any mixologist would be proud to call their own!
In addition to the great subscription option, Bitters & Bottles caters to you travelers out there! They've put together these great TSA friendly Mini Cocktail Kits to get your vacation started out on the right foot. And let's be honest: who here doesn't want a great Old Fashioned when your crammed into coach?
Perfect for: Friends, Foodies, Parents, Siblings
---
Bleuberet Artisanal Foods
Jam/Relish Sampler, $60
If you've read our previous post on Bleuberet, you know how much we love the quality of their jams. It all began in their grandmother's kitchen, and to this day they still use fresh ingredients and family recipes. Our pick for a great gift idea: BLEUBERET® Jam/Relish Sampler. For those of you new to Bleuberet, you'll get to experience 5 unique flavors: Wild Maine Blueberry, Wild Maine Blueberry, Lemon & Lavender, Wild Maine Blueberry & Spice, Wild Maine Blueberry & Lime, and Tomato, Onion, and Indian Spice Relish. If you're already an adoring fan, you'll get all your favorites in one gift set. It makes a great gift for it's unique flavors and fresh ingredients.
Perfect for: Friends, Foodies, Co-workers, Siblings
---
Cozy Reader Box
Monthly Subscription Box, $64.95
No matter where you live, the holiday season is the perfect time to cuddle up with a hot beverage and a good book. Cozy Reader Club is there to help with that endeaver. Their boxes have all the elements for a little "me time". Each box contains a recently released hardcover women's fiction novel, artisan coffee, tea or hot chocolate, beautiful handmade items, and gourmet handcrafted treats. Often during the holidays, we're always on the go. This box makes the perfect gift for someone on your list that could use a little R&R. There's also a convenient gift option, so you can select from 1, 3 or 6 months.
Use code "HOLIDAYS" for 15% off monthly subscription for the life of subscription. Good through Cyber Monday!
Perfect for: Book lovers, Busy Parents, Mom, Grandma, Sister, Friend
---
Crane
Digital Warm and Cool Mist Humidifier, $149
We first experienced Crane when looking for a humidifer for our baby girl's room. Their humidifiers are on pretty much every baby registry. While their adorable animal humidifiers are perfect for any parent on your list, the digital warm and cool mist humidifier is great for the whole family. It's no ordinary humidifier. It's digitized, which makes it a great gift option for those technology lovers on your list. It has a sleek design and uses a 1.3 gallon tank to fit under most bathroom sinks. It's also super quiet, running for up to 24 hours, and doesn't require a filter (we know how much you love remembering to restock those filters). You can read more on their website about all of its great features. We love that it's more energy efficient than a household lightbulb. And the attractive LCD display doesn't hurt either. While this humidifier can be used for all members of the family, we think it takes newborn sleep to the next level.
Perfect for: Families, Techies, Baby, Grandparents
---
I See Me Personalized Books
My Christmas Sing-A-Long Book & Songs with Personalized Ornament, $44.99
Good for kids of all ages, these books feature your little ones! When you select one of their personalized books, you'll get to customize it with your child's names, family members, pets, birthdate, dedication, etc. It's the perfect gift for kids – especially those that love to read! My Christmas Sing Along is our choice for the holidays. You'll get a personalized book and a personalized CD/MP3 combo. It's so adorable how the sing along music uses a custom name and a great way to make your kiddo feel special. It's a unique and memorable gift so you don't have to worry about getting them something they already have.
Perfect for: Babies, Kids, New Parents
---
LiveLaughNLoveStudio
Personalized Rustic Holiday Sign, $22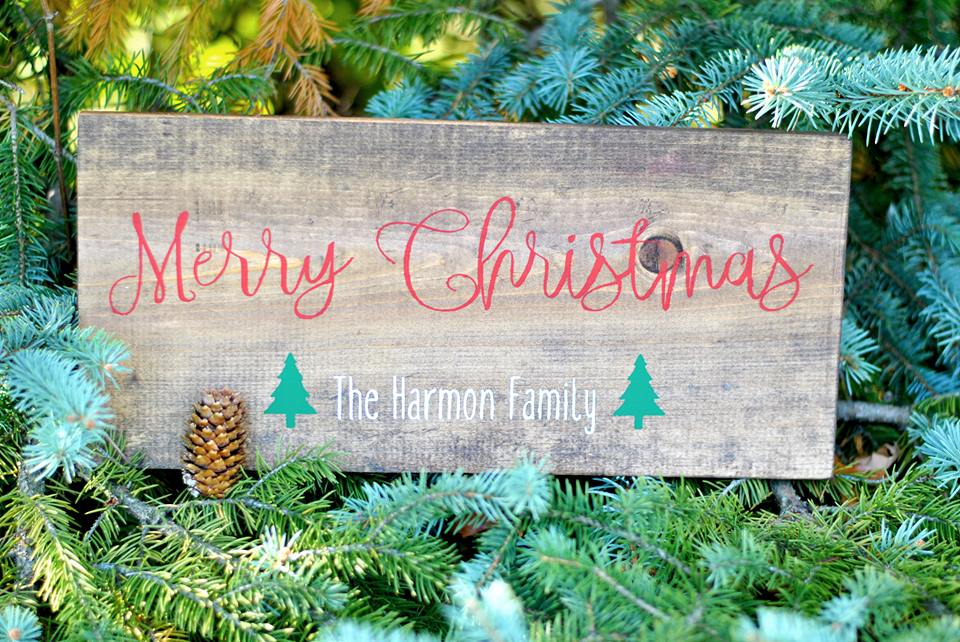 For a unique, handmade gift, the custom wood signs from LiveLaughNLoveStudio are perfect. You can go with a holiday theme, a personalized family name, a baby nursery design, your favorite sports team, etc. They have a wide selection of options and are open to creating new designs if you have something special you want to create. The personalization makes for an amazing and special family gift. It's also a wonderful winter wedding gift or housewarming gift for all those holiday parties. You can choose your finish (dark walnut or light walnut), size, and colors. We love the rustic feel and you can pick out a design to fit the personality of pretty much everyone on your list. The quick delivery is also a plus during the busy holidays!
Use code "GIVETHANKS" for 15% off your purchase. Good through Cyber Monday!
Perfect for: Moms, Dads, Grandparents, Sports Fans, Winter Weddings, Housewarming
---
Wristy Buddy
Moose Wristy Buddy, $15
Of all the baby products we have for our little girl, this is one of the most asked about. Wristy Buddy is a teether toy. But not your typical teether toy. It attaches to your child's wrist, so no more dropping it on the dirty floor. And no more listening to your little one cry until you pick it up and hand it back. It's pure genius. Our baby loves these and we are constantly met with oohs and aahs while we're out in public. They also come in a wide variety of cute animals, so take your pick. Of course, we love the moose for the holiday season. These toys will be hit for parents and you know they probably won't already have 20 of these at home. In addition to teething, we highly recommend these for travel. Planes, cars, trains, boats. Whatever your means of transportation this will keep your youngster entertained for hours.
Perfect for: Parents, Babies
---
Zensational Organics
Bee Buzzin Honey Soap & Whippity Bobbidy Book Body Butter, $22
The holidays, while a time for celebration, can also be a bit stressful. Zensational Organics is the perfect gift for that special person on your list who could use a little pampering. Their products use natural and organic ingredients to give your skin a much needed break from harsh chemicals. They offer a variety of scrumptious smelling handmade soaps, including their popular Bee Buzzin Honey. They also feature various skincare products like spa teas and Whippity Bobbidy Boo Body Butter. You can't go wrong with a little holiday relaxation.
Perfect for: Friends, Busy Parents, Grandparents
---
Time for the Gift Guide Giveaway!
And there you have it! Some of our favorite things of 2016 and an excellent selection of unique gift ideas for everyone on your list. But the fun doesn't stop there. We're ringing in the holidays by giving one lucky reader the chance to win a selection of these awesome items. A big thank you to our friends at the above companies for generously offering to give one of our readers the chance to experience their product firsthand. Enter below for your chance to win. Drawing will be held December 15, 2016. This contest is part of a great giveaway hop hosted by The Kids Did It and The Mommy Island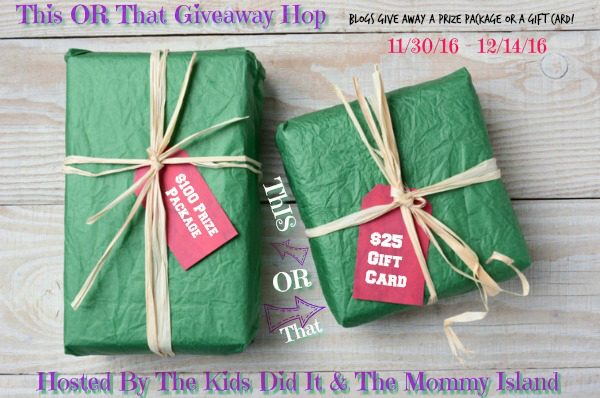 Winner will receive:
Bitters & Bottles Mini Cocktail Kit
Bleuberet Jam/Relish Sampler
$75 Cozy Reader Gift Card (good for one month Cozy Reader subscription)
Crane Digital Warm and Cool Mist Humidifier
Choice of book from I See Me Books
$20 credit to LiveLaughNLoveStudio
Choice of Wristy Buddy
Handmade Bee Buzzin' Honey Soap and a 2 oz jar of Whippity Bobbidy Boo Body Butter from Zensational Organics
Total value of prize package: $425
Enter These Other Great Giveaways: