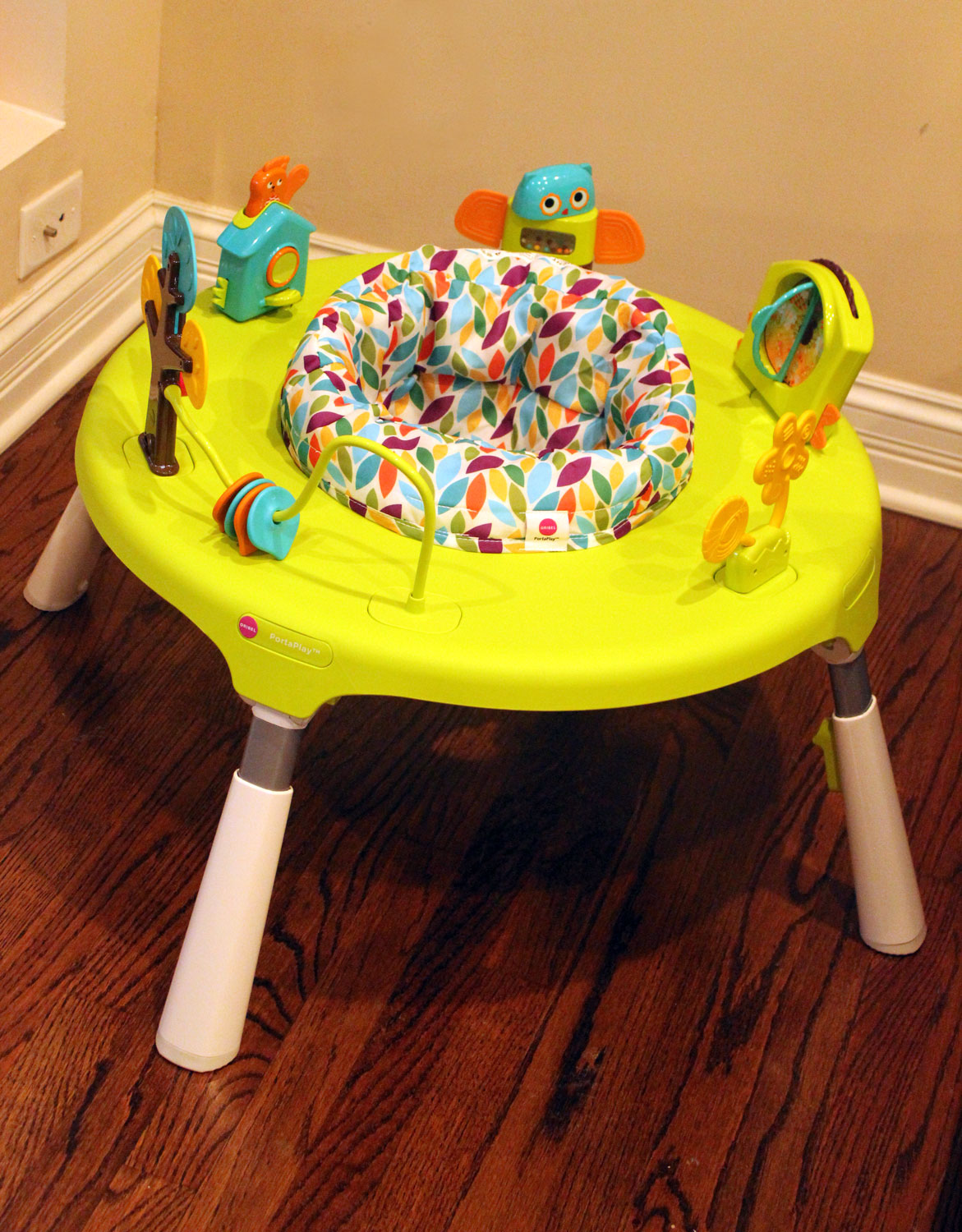 Activity centers are one of those baby items we put on our "must have" list. Why? Because babies find them absolutely fascinating for whatever reason. Activity centers are generally a comfortable seat baby sits in surrounded by all sorts of fun things to stay entertained. If you're anything like us, this little beauty is like baby gold. Of course we aren't trying to advocate putting your baby in this thing and leaving them there for hours on end. But every once in awhile you need to do things like cook dinner, or put in a load of laundry, or go to the bathroom. For us, Olivia really, really dislikes sitting down. When she's not being held, you'll likely find her crying to be picked up. She just wants to be entertained 24/7. Is that so much to ask?
Well, when doing one of the aforementioned chores, we need to be able to sit her down for 20 minutes. This is one of the very few items that she will sit and play in by herself while mommy and daddy squeeze in a quick meal. There are many models out there for activity centers and I'm sure most of them are perfectly capable of keeping baby entertained. But we really like PortaPlay Convertible Activity Center and here are our reasons why.
The PortaPlay is Convertible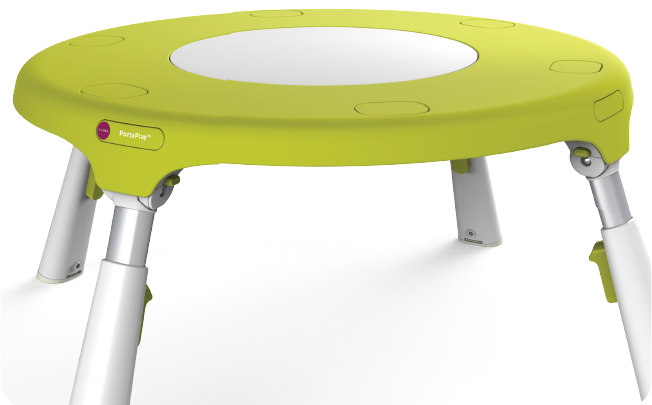 This is probably the biggest selling point of the PortaPlay. The baby market is filled with products that last a few months and then you end up dragging them to storage while they sit and collect dust. What I love a about the PortaPlay is that it grows with your baby. Starting around 5 months, you can use this as an activity center until it is outgrown at about a year old. After that, you insert a white disk in the middle (over the seat area) and it quickly becomes a play table for older babies and toddlers. You can use the play table for a variety of activities, so this device is built to last.
Travel Friendly
If you do any amount of traveling, whether by car or plane or some other means of transportation, you want baby things that are easy to take along. When you find something that works, it's really hard to leave it behind when you leave home. When we stumbled across the amazing power of the Dockatot, we had to bring it with us everywhere. The same concept applies to the PortaPlay. Our little one loves it, so it's nice knowing we can easily travel with it. The legs fold up making it very portable (and also great for small storage spaces)!
Great for learning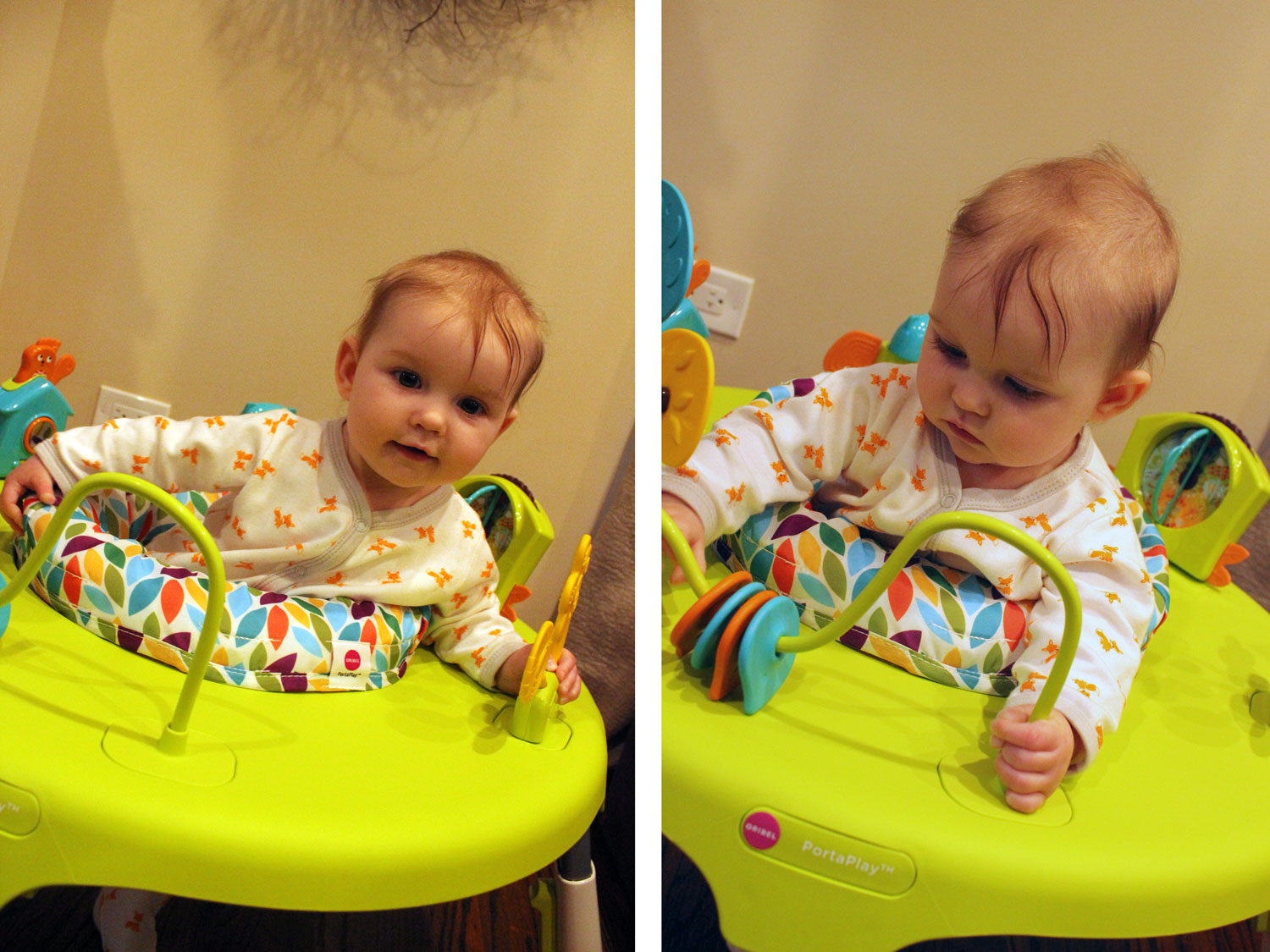 The design of PortaPlay was created with learning goals in mind. The bouncy seat and ability for baby to turn helps to develop gross motor skills. The educational toys are great for enhancing cognitive development and fine motor skills. For instance, the winding vines toy enables your little boy or girl to work on their hand eye coordination. It's a good feeling to know she's not only using it for enjoyment, but also developmental milestones.
Easy to clean
As always, our favorite baby products are the ones that don't require extensive cleaning. Babies are naturally very messy and most of us don't have the extra hours in the day to spend on hard to clean toys. The PortaPlay is easy to wipe down and the seat cushion can be thrown in the washer for an easy clean.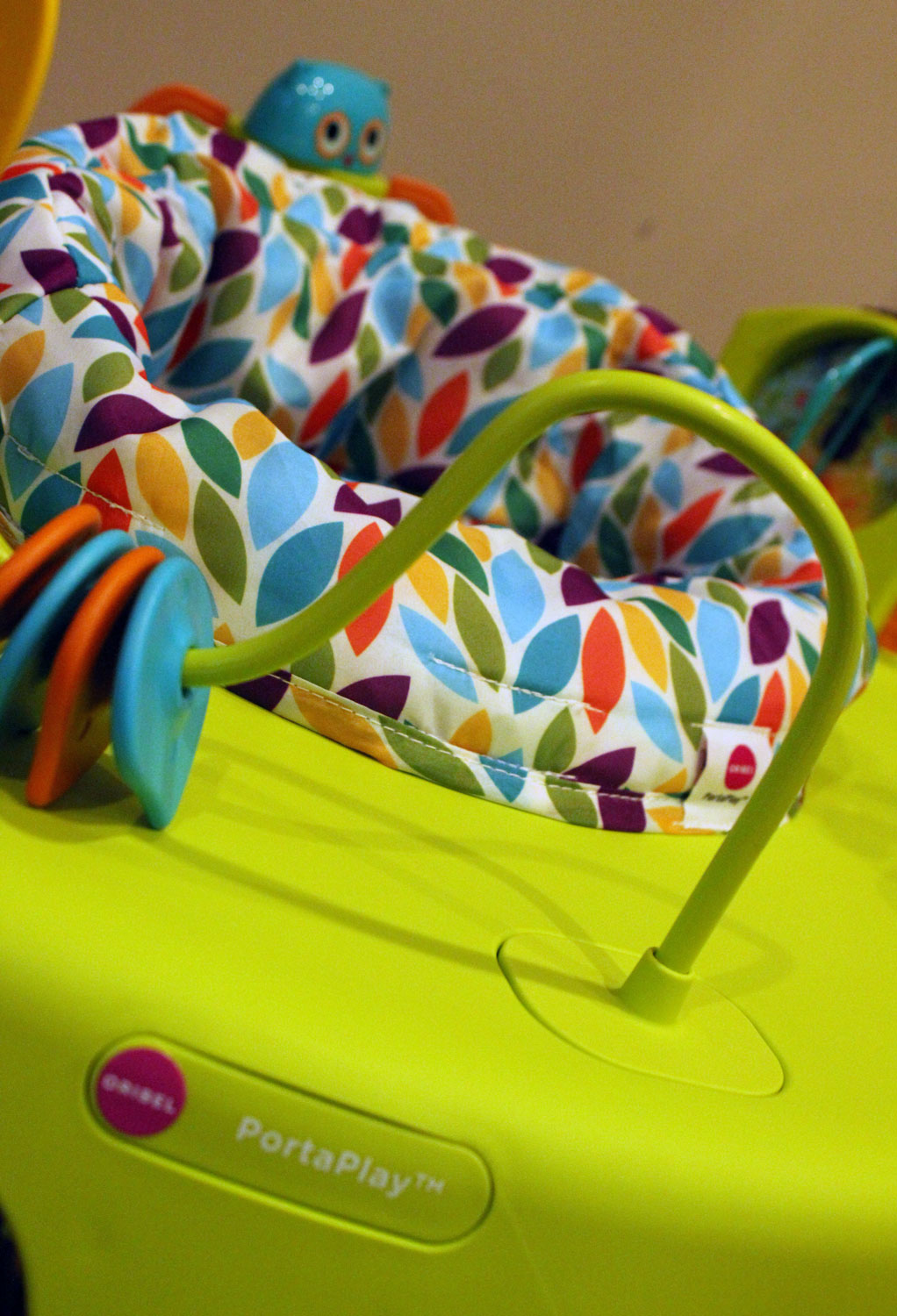 Overall, the PortaPlay is modern, colorful, and safe for babies and toddlers of all sizes (5 months and up that is). Olivia is 5 months so she just now reached the age limit for this, and she absolutely loves it. Occasionally she gets frustrated when she can't make a toy do what she wants. If you have a younger baby you may experience the same thing, but know that the toys help with development. I love the design of this and all the great features. Our only criticism is it takes up quite a big amount of space in the living room. They've made it so it folds as compact as possible, but it's still a tad bulky (though much better than most activity centers). The quality is great and we recommend this to parents looking for a modern activity center to engage and teach little ones.
If you want one for yourself, Oribel is offering 20% off all purchase $100+ with code "Merry20%". The deal lasts until December 26th.
Disclosure: I partnered with The Motherhood and Oribel for this review. All thoughts and opinions are mine.