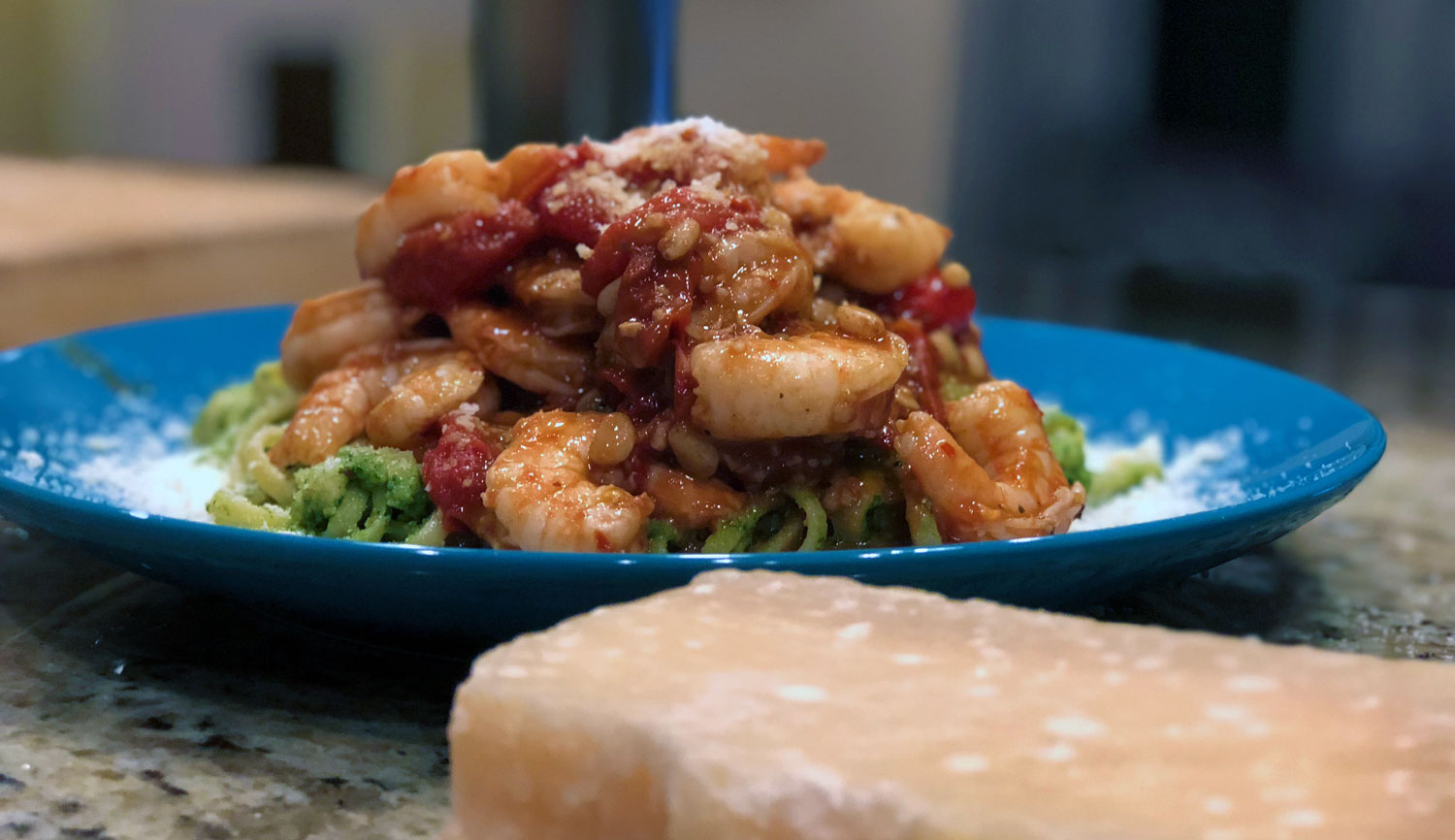 In our house, cheese is incorporated into just about every dish. We love it! Our little one was dairy intolerant until she was one year old, and after that, her love for cheese took off! Now, we try to sneak veggies in with the cheese so she has a nice, balanced meal. One of our favorites is of course Parmesan. We went to Italy a few years and it always reminds us of ours travels. Fun fact: the word Parmesan means "from Parma". And Parma is a little province in Italy that produces Parmigiano Reggiano. Parmigiano Reggiano is the only parmesan from Italy, so be sure to look for those two names to know you are getting authentic Italian parmesan cheese. If you see the pin dots on the rind, you know you've got the authentic thing. I never knew that until recently.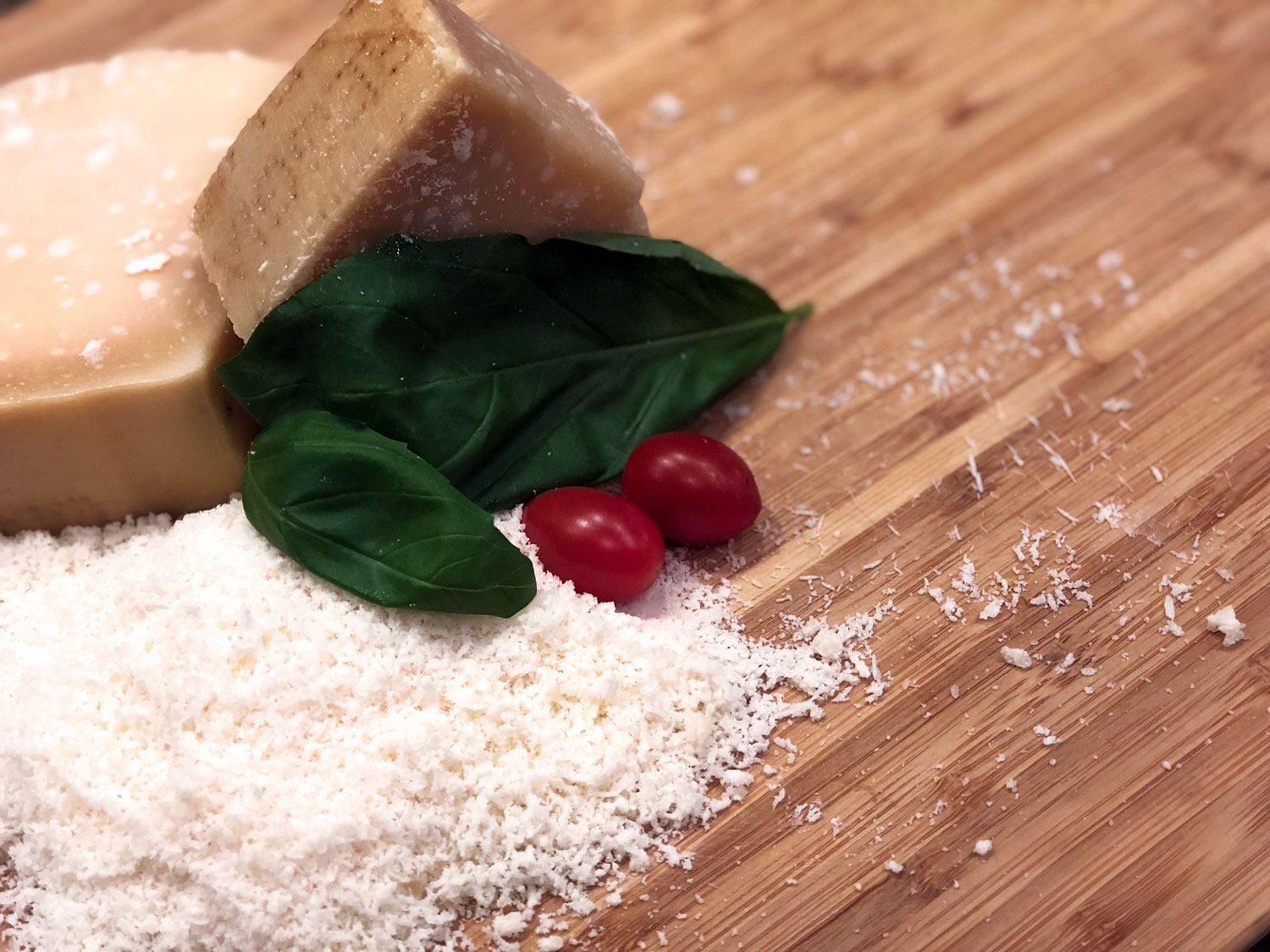 Parmesan is Life
There are many dishes you can create with Parmesan, but Pesto Pasta is our favorite. It's comfort food that's also fresh and healthy. Plus, the whole family will love it. And what's really great is that you can make a big batch of pesto at one time, freeze it, and then use is on future dishes. We use ours for all kinds of things like salad dressings, scrambled eggs, baked bread, a cheeseboard, a spread on a sandwich, or even in lieu of marinara on a pizza. It's so nice to have on hand.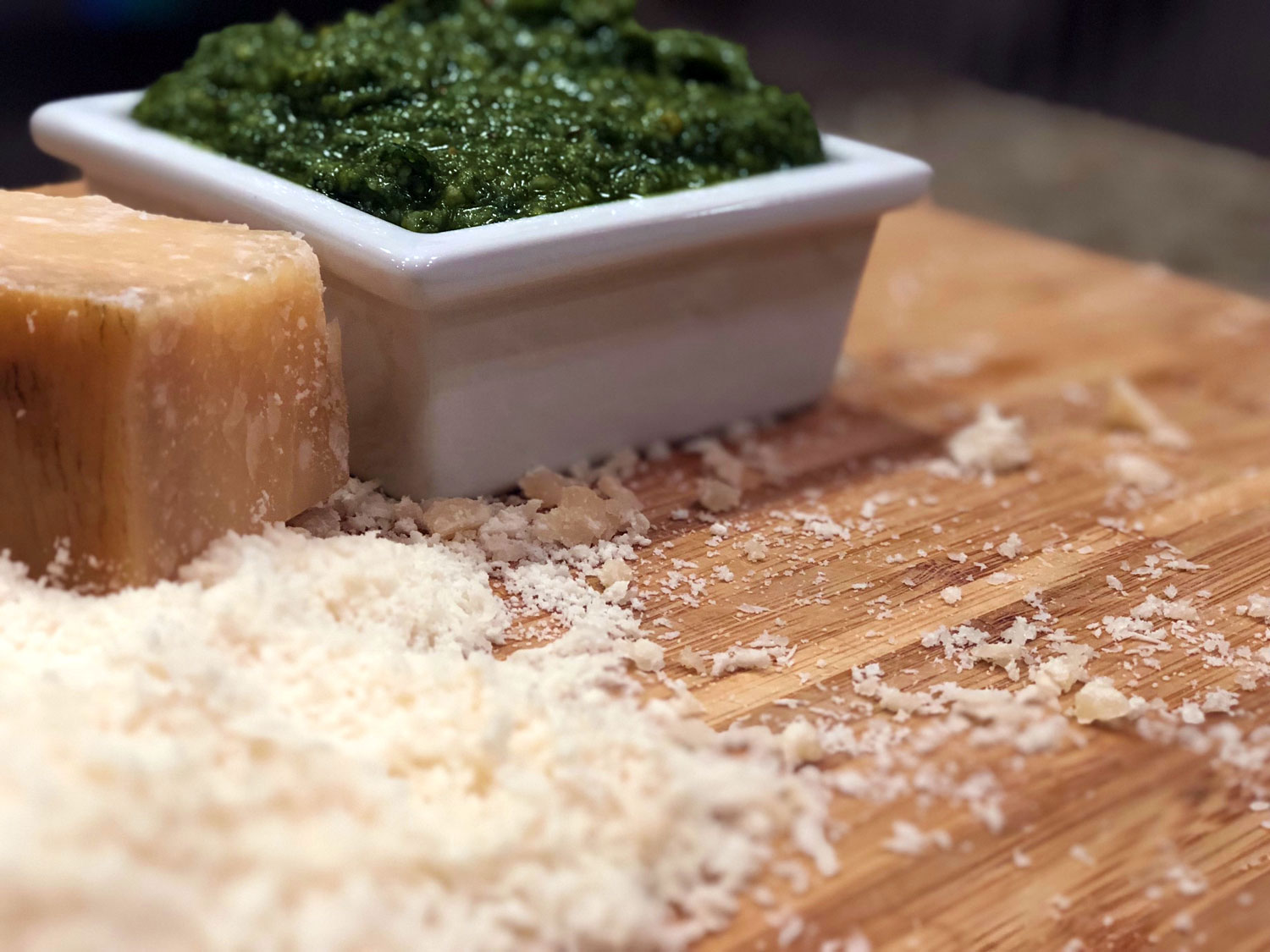 Pesto is a great way to bring out the rich flavor of parmesan cheese. Protip: wedges of Parmigiano Reggiano are naturally a richer flavor than using pre-grated cheese. Grate what you need and then save the rest to use in other dishes. We find it lasts quite a long time and there are a variety of recipes out there. Here's a good place to find different Parmesan ideas. Parmigiano Reggiano is also a healthy cheese option (it's lactose free due to the long aging process).
Protip: wedges of Parmigiano Reggiano are naturally a richer flavor than using pre-grated cheese. Grate what you need and then save the rest to use in other dishes.
As Olivia practically inhales cheese, we like to choose healthy options for her. And this is great for kiddos! Ok really, I could go on and on about cheese all day. Instead, I'll give you this delicious Pesto Pasta recipe. Also, make sure you check out the sweepstakes at the bottom for your chance to win a Parmigiano Reggiano Cheese Feast!
Ingredients
Serves 6
1 lb spaghetti (or any other noodle of choice)
1/3 cup pine nuts (can use walnuts if preferred)
2 cups packed fresh basil leaves
1/2 cup extra virgin olive oil
2/3 cup freshly grated Parmigiano Reggiano (plus more to sprinkle on top)
3 tbsp balsamic vinegar
3 garlic gloves
Salt and pepper to taste
Cherry tomatoes
Optional: 3/4 lb shrimp (or any other protein)
Directions
Cook pasta in a large pot of salted boiling water according to package directions. Take off heat and set aside when al dente.
While pasta is cooking, place basil and pine nuts in the bowl of a food processor. Pulse several times until coarsely chopped.
Add the garlic and cheese, and pulse several times more. If the mixture starts sticking to the side, use a rubber spatula to scrape the sides down.
As you let the food processor run, drizzle in the olive oil until emulsified. Slowly adding the olive oil keep it from separating. Add in the balsamic vinegar. Season with salt and pepper to taste.
Toss the pasta with the pesto until well combined. Top with cherry tomatoes and sauteed shrimp (if using). Sprinkle with Parmigiano Reggiano and serve hot!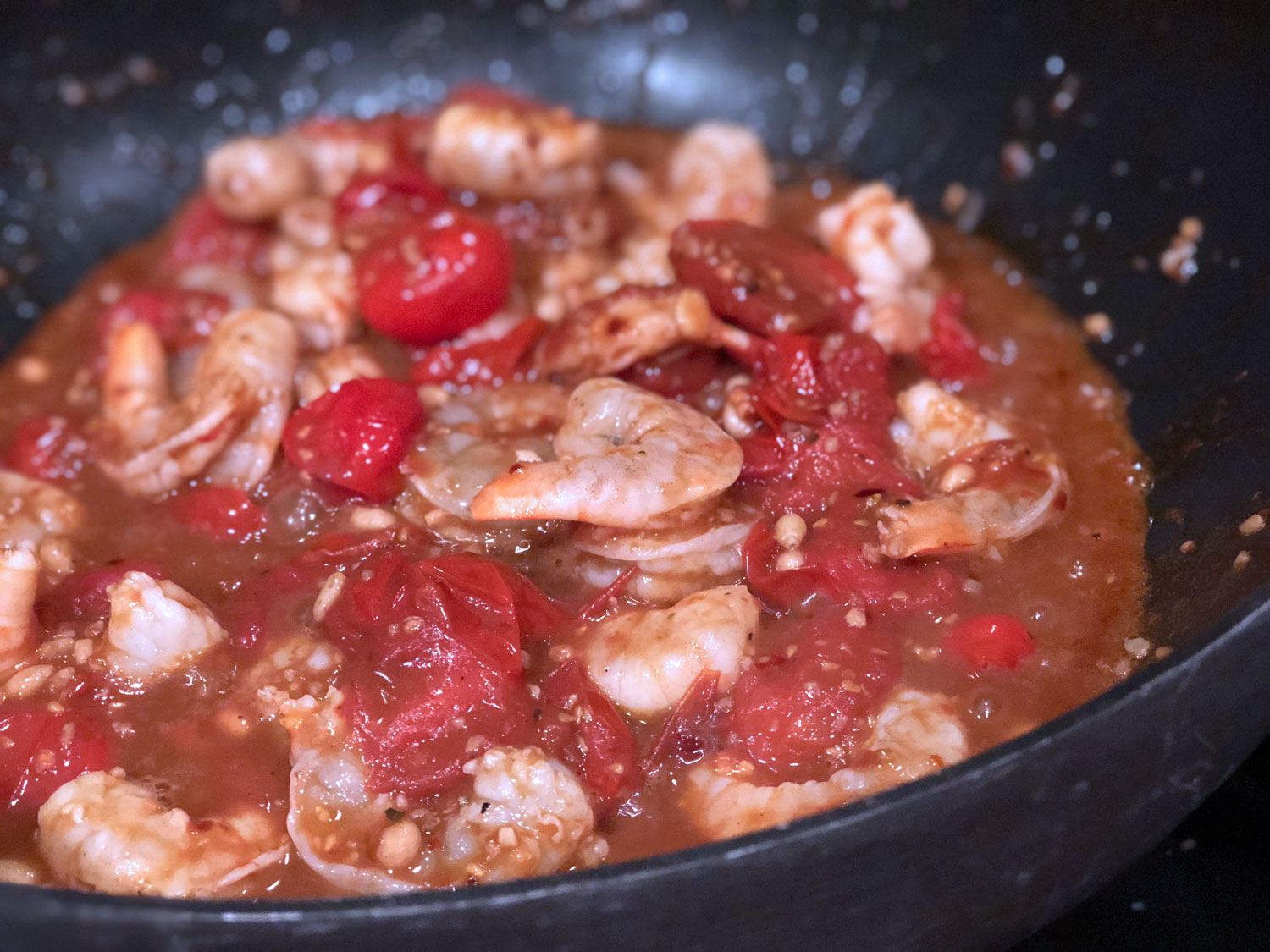 Put remaining pesto in a freezer safe container and freeze for future dishes.
And don't forget to enter the sweepstakes! Winner will receive five 1 pound wedges of Parmigiano Reggiano from Italy.