Most kids have that one toy they can't leave home without. Before Olivia was born, I often wondered what hers would be. It turns out she has a few. One of them was a last minute Ariel stuffed animal from the gift shop at Walt Disney World. It turned out to be a great purchase because we take it with us everywhere and it comforts her when we're away from home. She also has a few favorite blankets and other stuffed animals that she piles into the car each trip because she can't choose just one. These are pretty typical comfort items for little ones. But she also has kind of an unexpected favorite.
The Whistling Duck
Yeah that title probably threw you off. When we were visiting my parents in Ohio one weekend, Olivia found this super old school pull along toy. I don't even remember what company made it, just that it was crazy old. I think it may have been this one.
Anyway, she carried it all over that weekend. So of course, we had to get one of our own. We ended up upgrading with a more modern, whistling version of the pull along duck. It's made by Yookidoo. They make a lot of other fun toys that we have in our house, like these fun bath toys.
The Verdict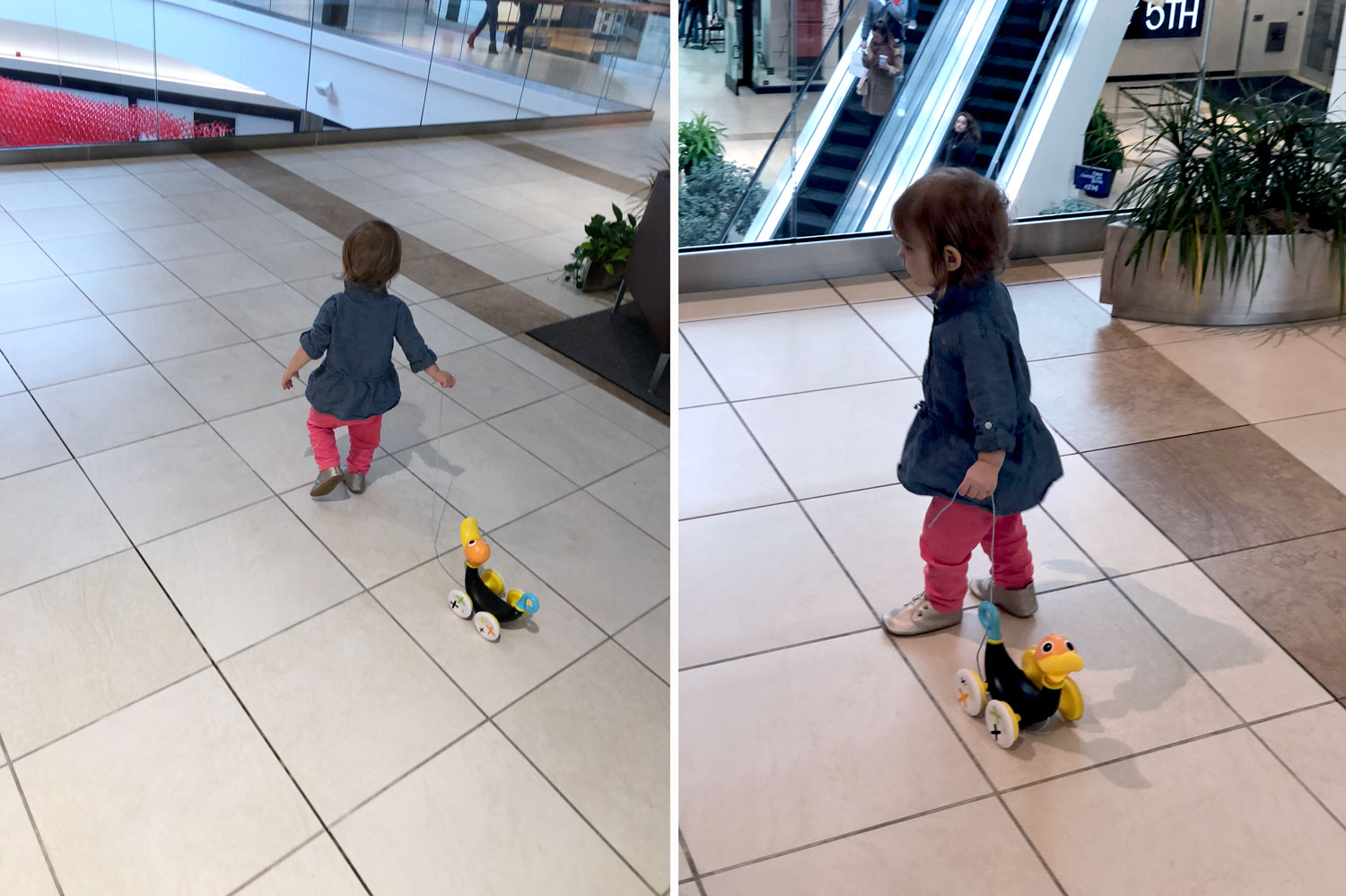 I don't know what it is about pull along toys, but they're the real deal. She is entertained for long periods of time with these things. So we've done what any other parents would do trying to keep their kid entertained. We brought this whistling duck to the mall, to hotels, in the car. You know, pretty much wherever we go. I know you're probably thinking you don't want to hear something that whistles 24/7. You and me both. Which is why there is a convenient way to turn off the sound. You just twist the tail. And we choose this option when we're out in public.
Why It's A Good Gift Option
If your house is anything like ours, it's probably covered in toys. Like you can't walk without stubbing your toe. When she was a newborn we thought it would be a fun idea to buy every cute thing we saw in the store. Now we kind of look for advice and reviews to get a good idea before we buy something. This one is more than just a toy. It has some great benefits. It encourages walking. We got this when Olivia was first learning to walk and it helped motivate her to want to walk more than crawl. It also helps with balance and coordination. And one of the cool things is that when your little one leaves the duck unattended, it whistles for the kiddos to come back and play, which helps to develop emotional intelligence.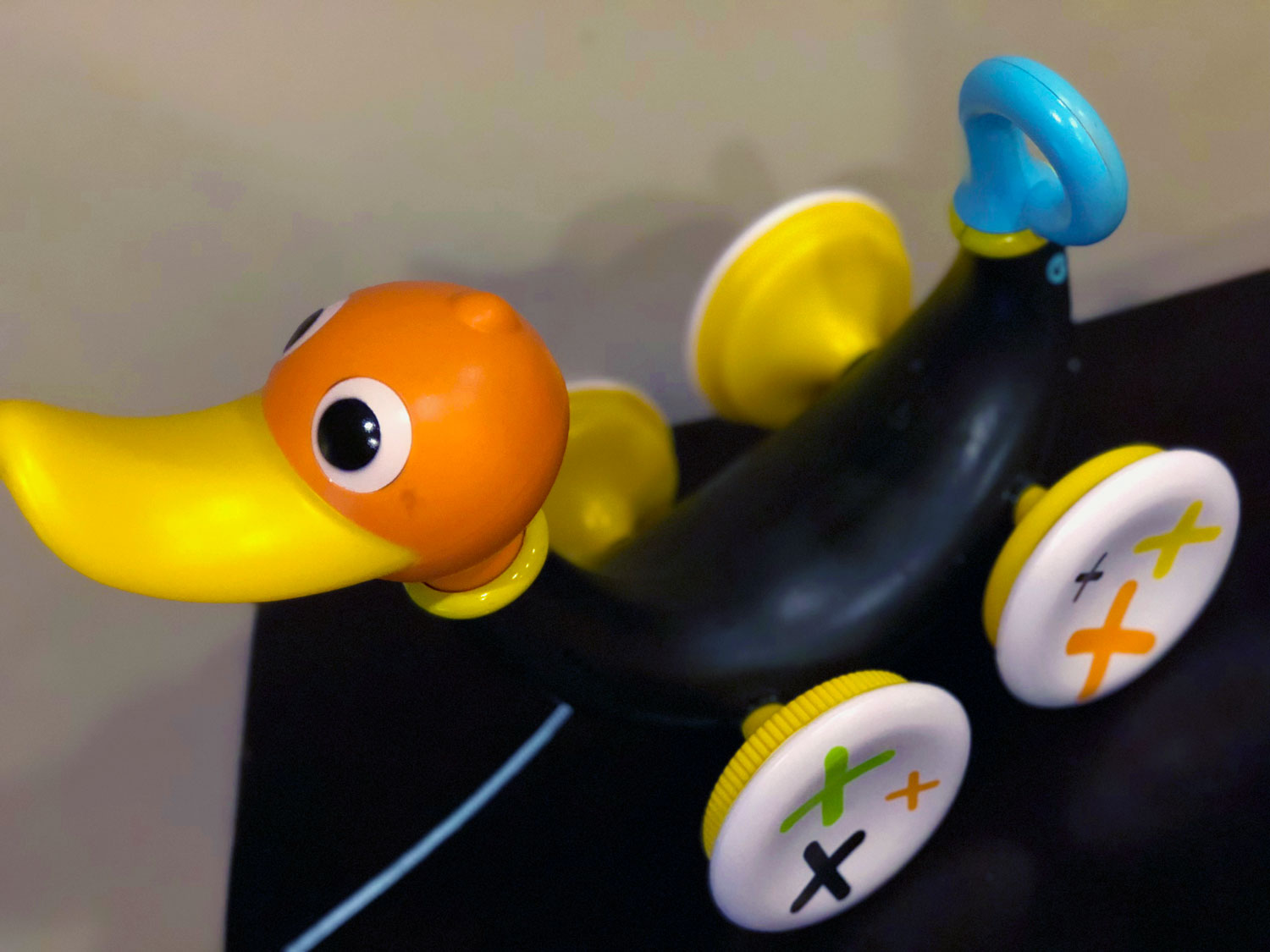 Whether you take your whistling duck with you to the grocery store or not, I do think this is a great pick for the holiday gift list. Especially if you're trying to narrow the list of toys down, this one has some awesome learning benefits.