We recently returned from our first cruise ever! We were so excited when we found a good deal for a Princess Cruise starting in Los Angeles and wrapping up in Vancouver. It was advertised as a wine country cruise, so when in Rome…or in this case, the Pacific Coast. Before cruising, we reached out to wineries in Santa Barbara (our first stop after setting sail). We were able to expertly craft the perfect itinerary for our short stop in Santa Barbara. If you're planning a Pacific Coast cruise, or if you happen to find yourself in Santa Barbara, hopefully our day can provide some inspiration. Despite the less than appealing weather, we had a blast!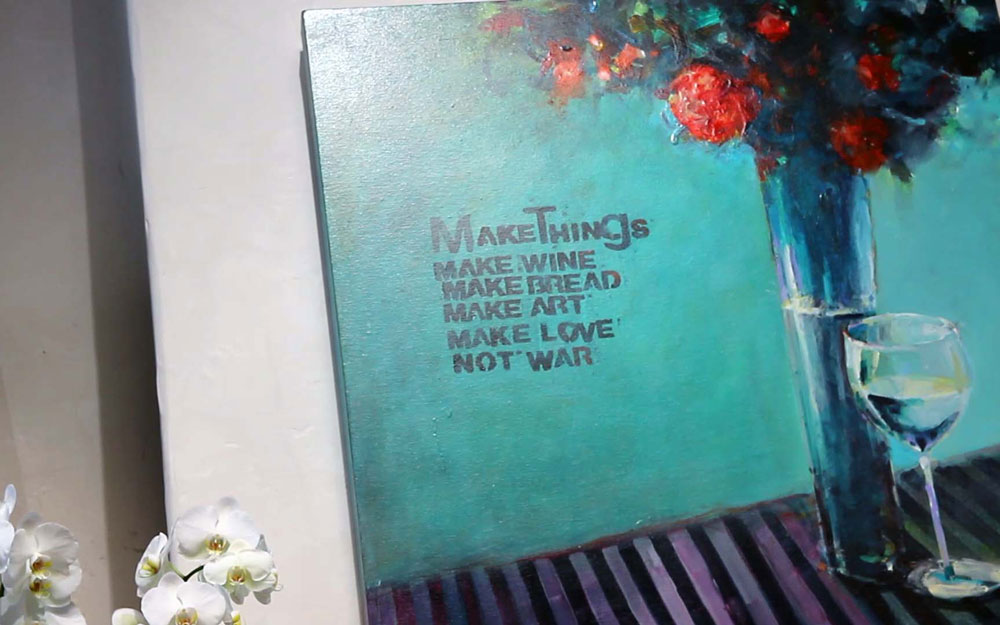 First Stop:
Figueroa Mountain Brewing Co.
If you're new to Santa Barbara, there's this cool little area called the Funk Zone. It sounded fun enough, so we headed straight there. This small microbrewery was not on our original list of stops, but had we known about it in advance, it would have been. Our boat docked pretty early in the morning, so naturally we decided to start our journey around Santa Barbara with the roosters.
Part of the rationale behind this is that we did the 5:30pm early bird dining on the ship. So we were always trying to maximize our day by starting early. What we didn't anticipate is that not much is open at 9:30am on a Wednesday. We weaved our way around town for awhile until we stumbled on this little gem. It didn't open until 11am, so we peaked in and then quickly left with our heads down after discovering it was closed. But the Figueroa Mountain Mountain Brewing Co. is a nice family owned brewery. So they came outside and invited us in anyway.
You really can't go wrong with any of the beverages in this place. Everyone in our group loved their selections. I had the Hurricane Deck IPA, which was SO good and much needed after a drizzly morning walking around Santa Barbara. This taproom turned out to be a great find and comes we highly recommend it for any craft beer lover.
Second Stop: Carr Winery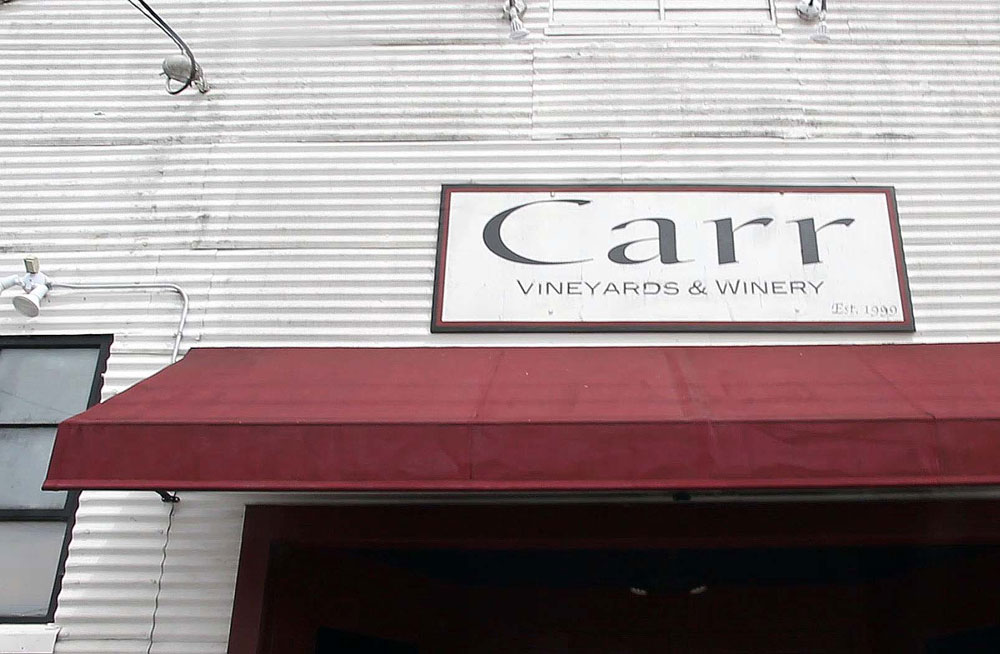 Our second stop was a scheduled stop at Carr Winery. Let me start off by saying we weren't sure what to expect on the walk over. Santa Barbara is very walkable, so the distance wasn't an issue. It seemed just off the beaten path. And when you make your way there, you'll find the property is beautiful. We walked inside and it were greeted by the friendly team and a setting around all their wine barrels. They have a bar area to enjoy a glass of wine or two. And they also have a table area, which is where we had our tasting experience. You can stop in anytime for a glass of wine, but reserve in advance for a tasting. They had two tasting menus to choose from: The Standard Tasting and the Spring Tasting (both $15). We chose the Spring Tasting, but after describing how much we love Pinot Noir, they allowed us to sample a couple from their Standard Tasting as well.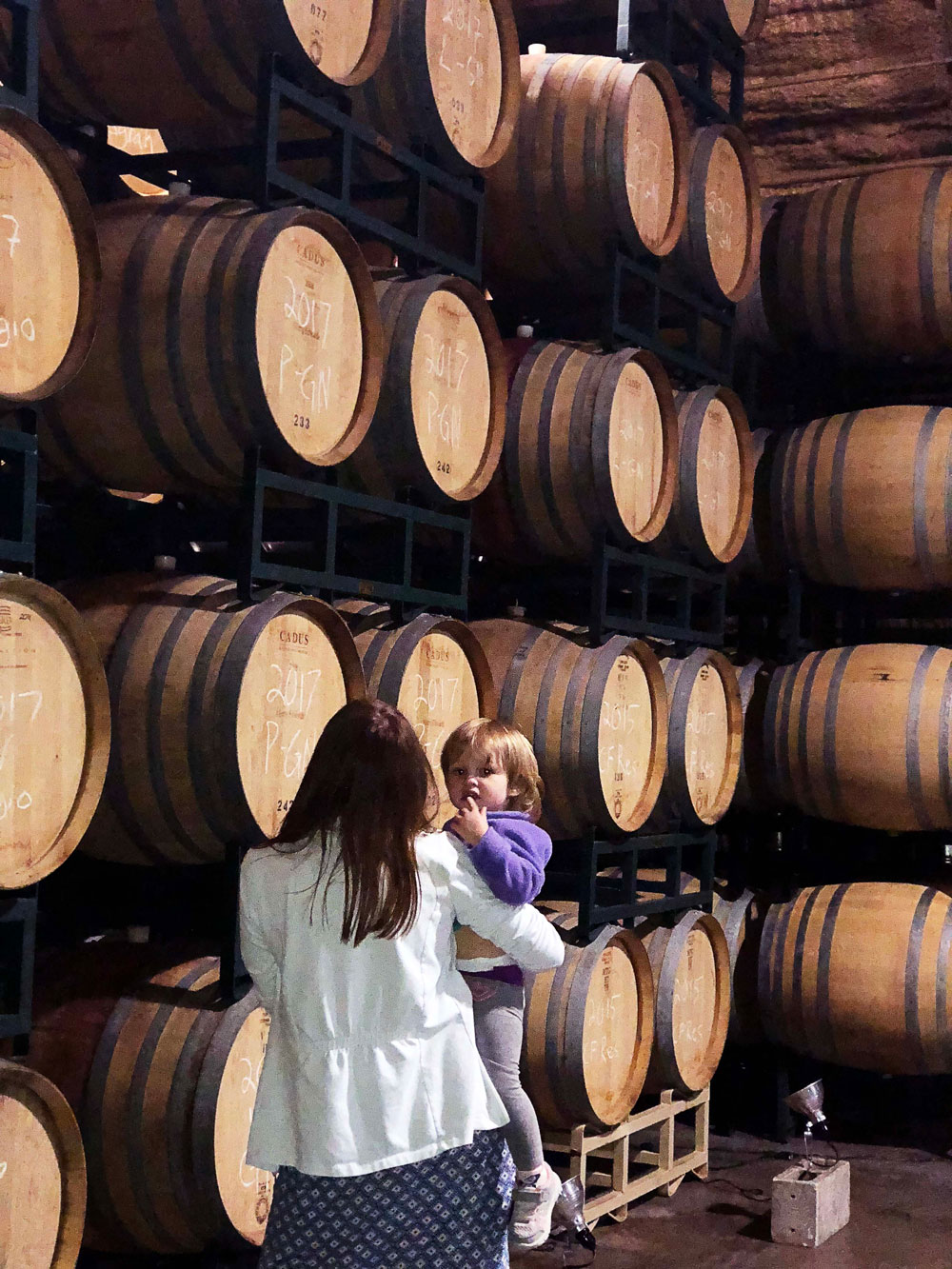 We loved hearing about their story, which you can read more about. You could taste all the hard work and attention in their wines. We enjoyed some whites, including a delicious Pinot Gris. But the real star of the show for us was their selection of red wines. They had a wide selection of Pinot Noir and a delicious Syrah. Unfortunately the weather wasn't our friend that day, but they also have a picturesque back patio that would be perfect for a nice Santa Barbara evening. This was one of our favorite stops during our trip up the coast!
Third Stop: Au Bon Climat
Another scheduled stop, Au Bon Climat is in the heart of downtown Santa Barbara. Their tasting room was smaller than our previous location, but it was stunning. The decor was modern and they had a great big table that our group had full use of for our tasting. We made a reservation in advance, which I would highly recommend as they provide a great tasting experience. Their tasting options include the Standard ($15) or the Reserve ($20).
Our tasting included 6 pours and we were again excited to see so much Pinot Noir. Bonus points for the cool, large wine glasses (Olivia Pope would approve). It was a very welcoming place and the wines were delicious. They also let us have a second go at our favorite, which I appreciated. This is another stop that I would strongly recommend considering. It's in a great area so you can easily stop in after a day of shopping or a nice lunch.
Fourth Stop:
Santa Barbara Brewing Company
So, we may or may not have gotten used to eating nonstop on the ship. My one bit of feedback is that I would have liked a little cheese or something to nibble on during our tastings. At this point in the day we were hungry. So we decided to find a spot to enjoy some fresh Californian fare. The Santa Barbara Brewing Company fit the bill and was on the way back to the dock. It was casual. Delicious. Welcoming for kids. It was sort of an unscheduled stop for us, but we'd recommend it for a laid back chill spot.
After a jam packed day, we headed back to the boat for some R&R. Santa Barbara ended up being one of our busiest and most eventful stops. If you're headed out on a Pacific Coast cruise or just hanging out in the area, check out some of these awesome places!