We're back with another port day from our recent Pacific Coast Cruise. If you remember, our first port day was a stop in Santa Barbara. After a relaxing day at sea, the next port up was San Francisco. This wasn't our first time in San Francisco, but it's a city we love, so we were excited to make a return trip.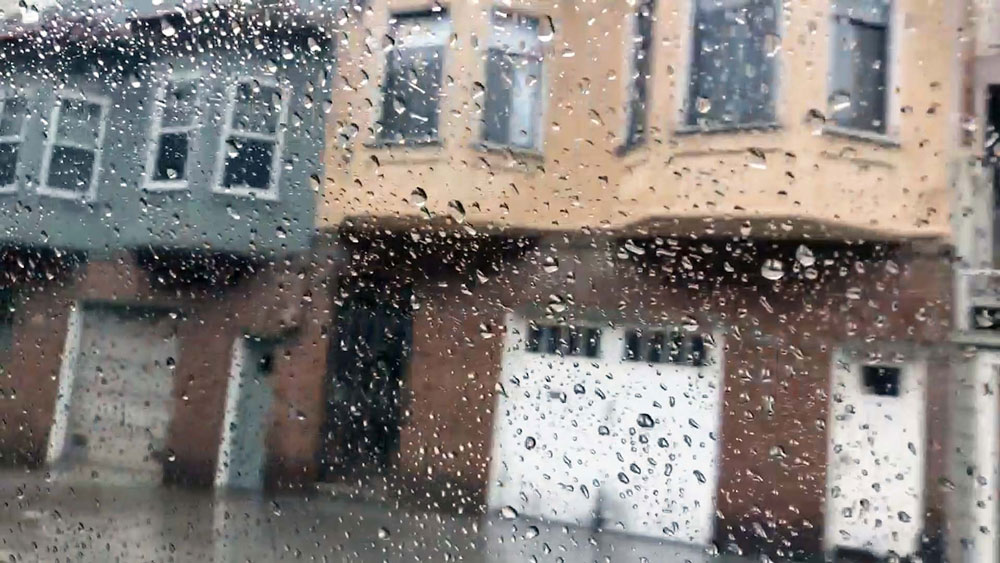 Our first trip to San Francisco was full of sightseeing. We hit all the major tourist attractions – Fisherman's Wharf, The Golden Gate Bridge, Pier 39, San Francisco Museum of Modern Art, and The Ferry Building. Sadly, we ran out of time at the end of the trip and missed out on the Full House house. But all the other sights come highly recommended. Including a stop at Sushiritto if you're a sushi fan. Soooooo good, but long lines during peak lunch times, so be prepared.
On to the Pacific Coast Cruise
This trip we wanted to be a little bit more relaxed and not run around quite as much. If you're on a cruise for a full week, it can be exhausting to run all over the place. So we went with the slow and steady philosophy. We had planned to walk much of the day, but we departed the ship to a dreary, rainy day. But it didn't slow us down! Our first stop – lunch.
The Old Clam House
We roamed around San Francisco for awhile and stumbled upon a little place called the Old Clam House. Don't let the area fool you like it did us. We were skeptical as there isn't much around. But it was raining and we were a group of six cruise passengers used to eating around the clock. When we got inside we were greeted with old timey memorabilia. The place has a really cute, historical look to it. It's apparently San Francisco's oldest restaurant. Who knew?! They start you off with a complimentary cup of warm clam juice, which was so appreciated after our cold, wet walk. We then ordered their famous kettle bread. It's only $1 and it's huge! We also ordered a big bowl of clam chowder (it's called the Old Clam House so we felt we couldn't go wrong). Both were delicious and comforting on a cool day. The bread is out of this world. It's slightly doughy and unique. And the clam chowder is full of flavor. We barely noticed this little place, but going a little off the beaten path was totally worth it.
Sequoia Sake
Next, we arranged for a tour of a local sake brewer, Sequoia Sake. The Pacific Coast Cruise was billed as a wine cruise, but we thought, why not add sake to the mix? We weren't sure what to expect walking in. This place, too, was a little off the main tourist area of San Francisco. And while we've tasted sake before, none of us had ever been to a sake brewery. But we were looking for new experiences, so sign us up!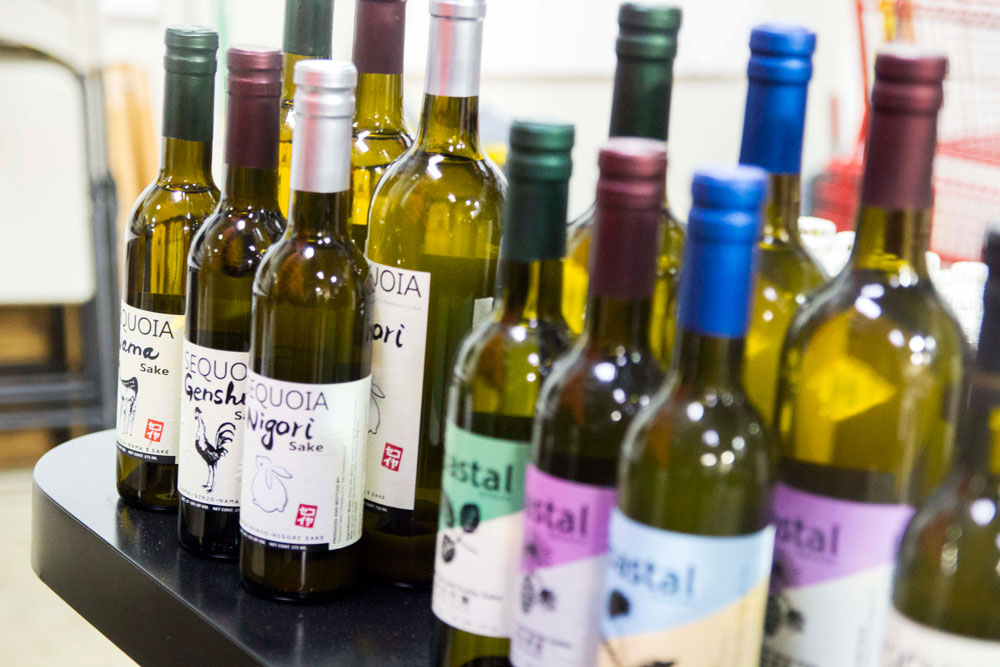 Once we got there, we met one of the two owners, who greeted us and told us to take our shoes off before proceeding (sake production requires a sterile environment). We enjoyed a tour of the sake brewing process, which by the way is fascinating. I never knew what all was involved, but it's such an intricate process. It also requires the perfect type of water – your average tap won't work in this fermentation process. We also learned about the different types of koji and rice used to create this wonderful brew.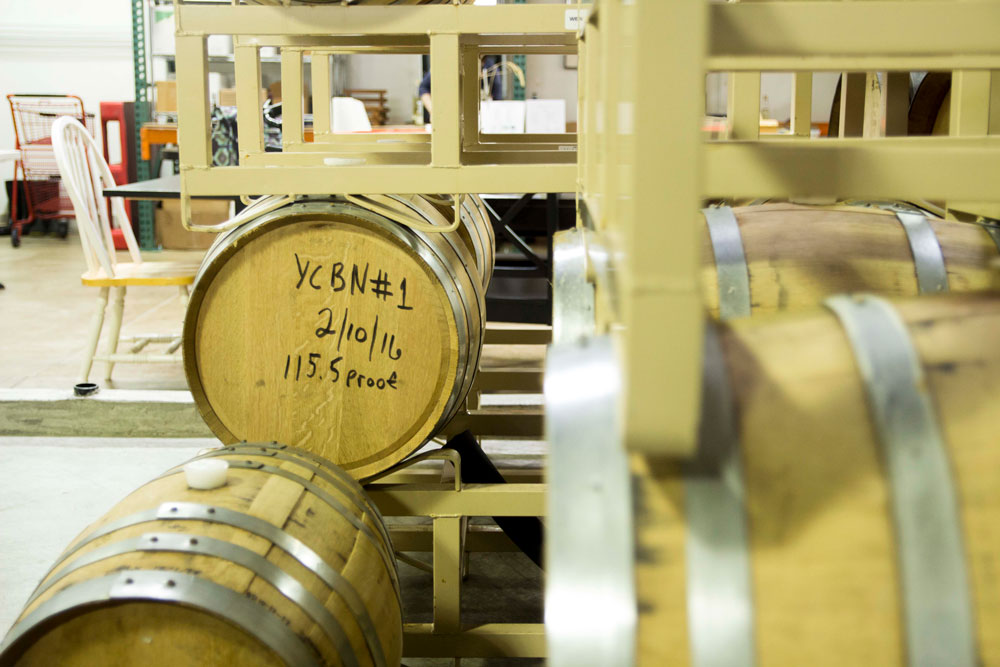 And after a quick peek at how sake gets to it's final stage, it was time to sample the finished product. We sampled several different types and each had our own personal favorites. Mine was the Genshu – a nice, rich flavor. We also took home a bottle of their special Bourbon Barrel Aged Sake (you can get it here). If you're in the area, check out their events and tastings for a memorable experience.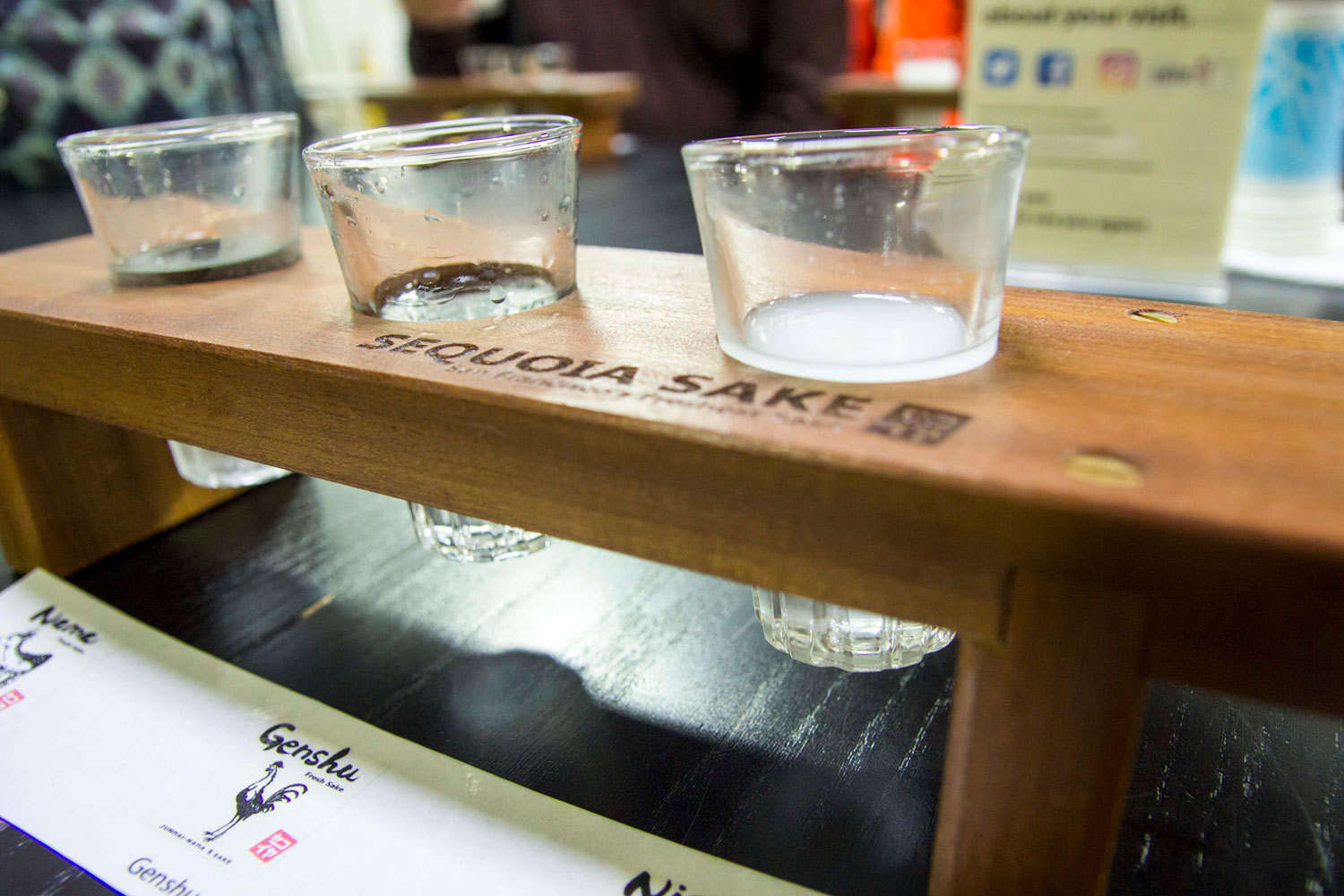 San Francisco Must: Happy Hour
After our awesome sake tour, we wanted to continue the Japanese theme. So we headed to PABU. This place was more on the upscale side and I'm not sure if we were quite fancy enough for it. But during their happy hour time, it seemed to border on the more casual side, which was right up our alley. They have a variety of small plates (rolls, oysters, asparagus, wings) and beverage specials. If you're looking for a classy place to grab dinner or snack, this place was well located and very tasty.
And that was the end to our wonderful (yet stormy) day in San Francisco. Some of the others headed to E&O kitchen for more food, but as we have a toddler, we made the trek back to the ship for our early bird dinner. Protip: When taking a Pacific Coast Cruise, expect it to be rainy. And check the weather and bring an umbrella if rain is in your forecast. We did not and Uber was surging. We arrived to dinner soaking wet…