Nothing in life changes more than the bedtime routine for a 2 year old. Just when we think we've nailed this whole sleeping pattern thing down, a new surprise pops up. It's called the Twonager.
Twonager (n): A child, two years old, who sometimes demonstrates the typical attitude and demeanor of a difficult teenager.
Establishing a nighttime routine is super important (even when you have a rebellious twonager on your hands), which is why we created our toddler bedtime routine chart. But it also requires flexibility. Use what works until it doesn't. At this age, our little gal is very into stickers. I don't like using the term "reward" chart because there is mixed information on whether they work in the long term. So we don't call it a reward chart in our house. Instead, we use it as a tool to get our little one familiar with her routine. It's meant to be temporary and comes with an asterisk that it's subject to change. If we notice her really putting effort into being considerate during her routine, we give her a sticker to decorate her paper. So what exactly do we do every night? Here are some of our favorite toddler bedtime routine ideas – but always go with what works for your little ones!
Our Bedtime Routine: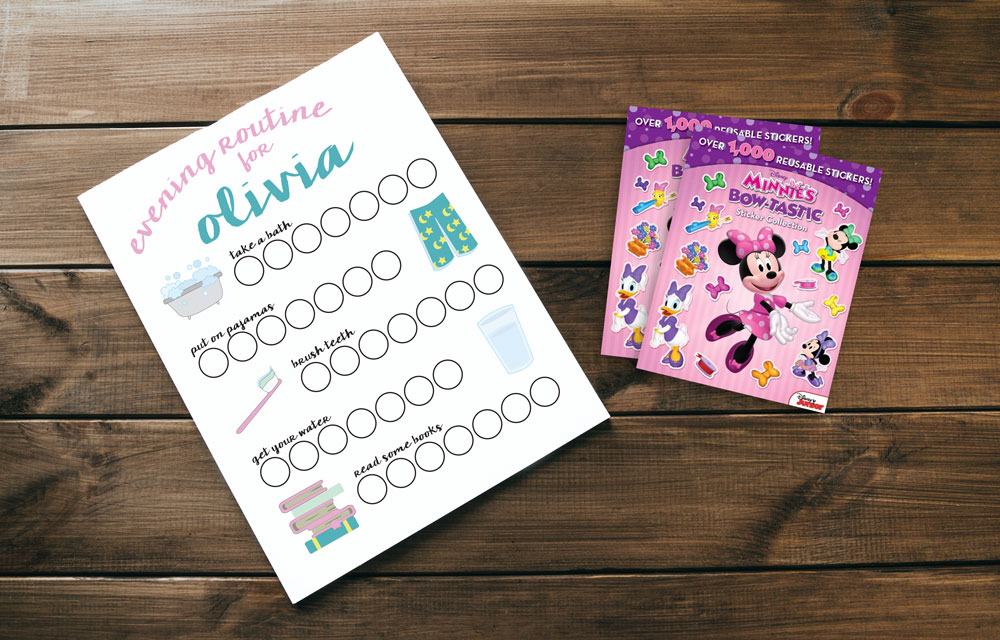 Dinner
We have two full-time working parents in our family, which means we don't get dinner on the table as early as we'd like sometimes. We get home around 6pm and start dinner right away (no rest for the weary). Everyone has their own strategies for approaching toddler mealtime battles and picky eaters. We're all for doing what works with your child's personality. Our little girl is more apt to eat when she has fun with dinnertime. We've tried a variety of methods to make eating more fun and came to the conclusion that the proper dinnerware can totally make or break the experience.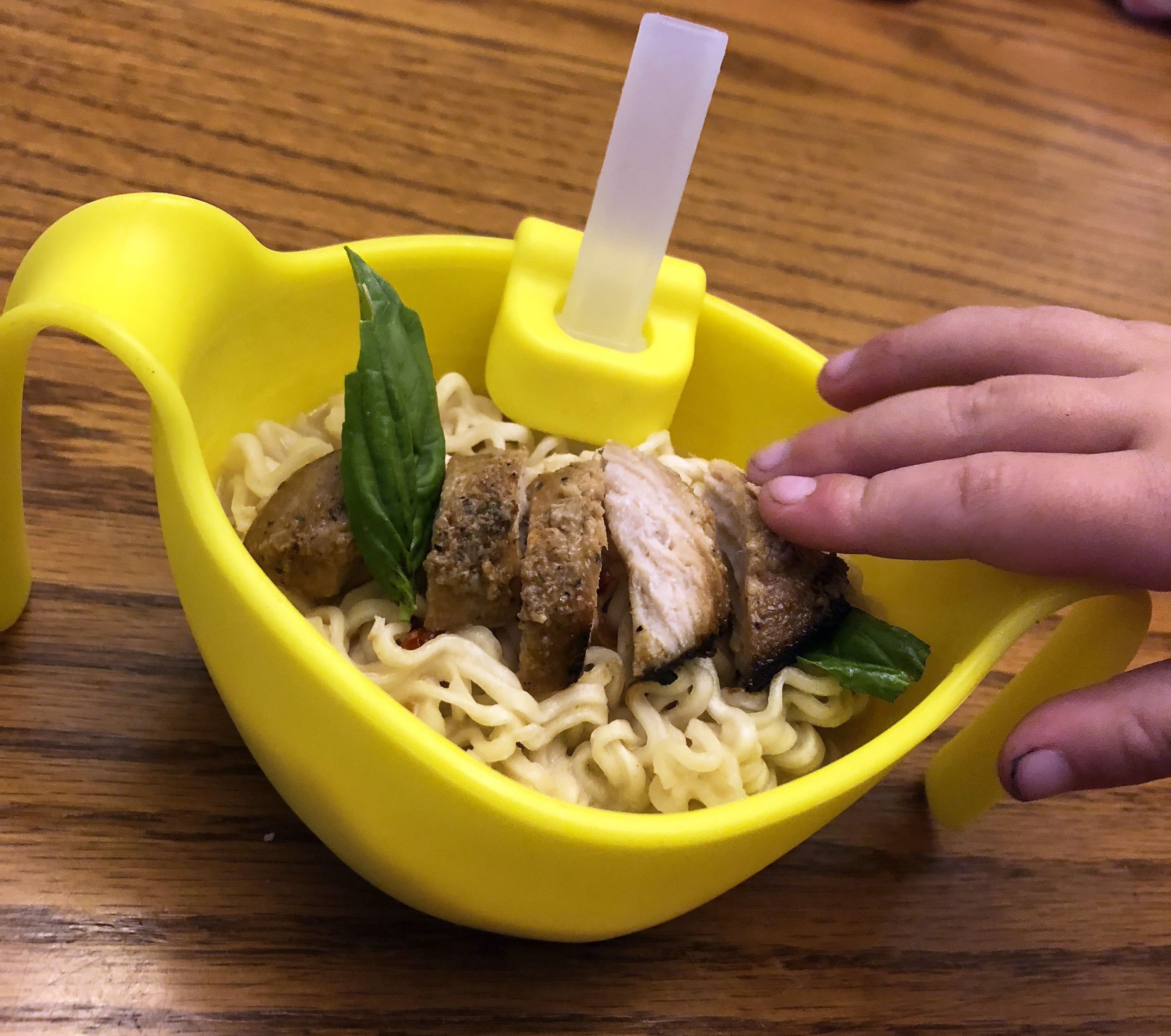 Enter the bowl and straw set. We recently learned of this unique bowl, large bowl I might add, that has a straw attached. We found it from b.box, who we love because they have innovative and colorful products that appeal to kids that want to make dinner a little more fun. Even as adults we're always looking for recipes and things to jazz up dinnertime. I would expect nothing else from kids. So this bowl is amazing for soup and one of our favorite toddler feeding accessories if you have a child that isn't 100% great at eating soup with a spoon yet. Let's be real, it's a hard skill to master.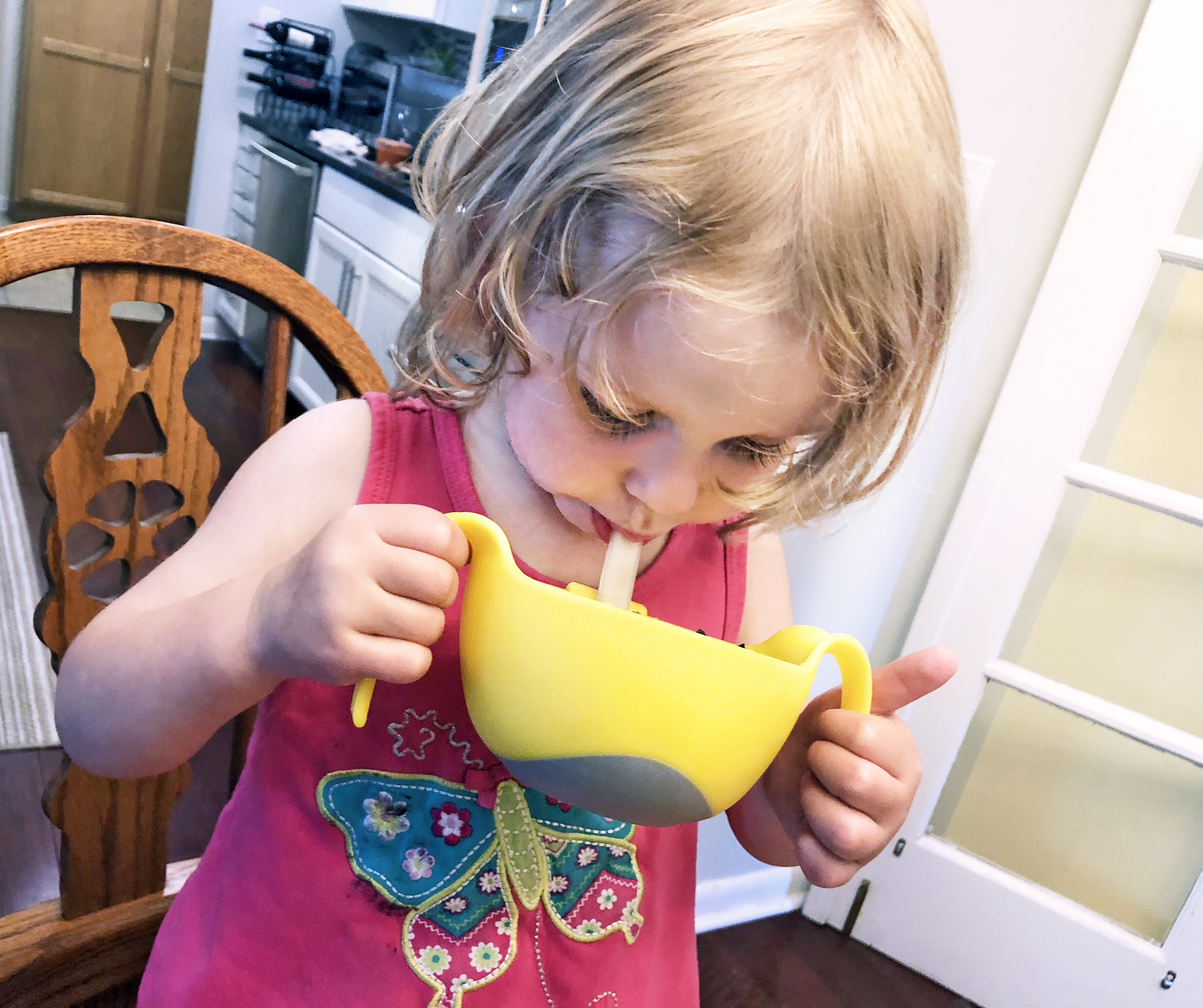 We also use it for cereal and noodles (like this ramen dish). If you're having one of those days where your toddler won't eat anything, try making dinnertime fun. We knew our little girl liked straws, so we started adding a straw to her dinner routine. Hopefully that stage lasts for awhile!
Bathtime
Another component of our bedtime routine for a 2 year old. After we eat, it's usually straight to the bath. Mostly because there is food everywhere and this makes cleanup just a little bit easier. No major life hack here. We put bubbles in the bath and that seems to always do the trick. Though, little cups and buckets does seem to make the whole process a little bit more seamless.
PJ Time
This might be the most challenging part of the evening. After bath time we have to do a little corralling to start the routine of getting dressed. Then it's some combination of putting pajamas on, brushing hair, and putting on lotion. Not necessarily in that order. Our kid has the most sensitive skin on the planet so we do lotion every night, but even if your kids don't have sensitive skin, I still think it's a good habit. Protip: CeraVe lotion is bomb and came highly recommended from our pediatrician.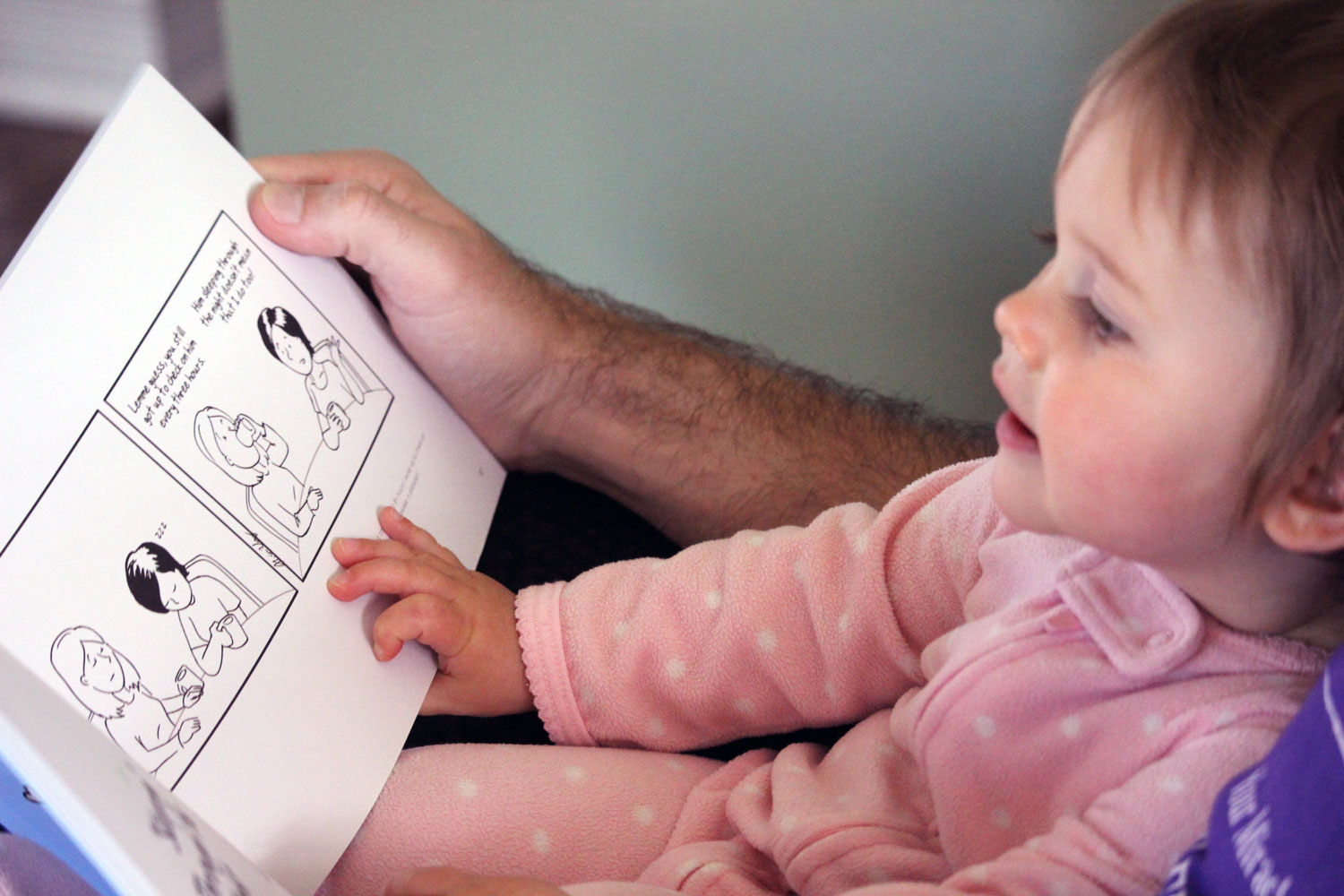 Wind Down & Reading
By now it's typically around 7:15 – 7:30pm. Usually after we're dressed and ready for bed, we do a little quiet play. Or an attempt at quiet play. This usually involves singing along to nursery rhymes, reading, rocking in the chair, and on special occasions, a couple of puppy videos (yes, it's ok to be guilty of screen time every now and then). It's nice to have a little one-on-one time before bed because we're usually rushing around right after work and this is an important step.
Brushing Teeth & Potty
Right before going off to sleepy town, we do our teeth brushing. It's become a little more challenging to get our little girl to actually start brushing her teeth instead of just eating the toothpaste, so we've had to up our game.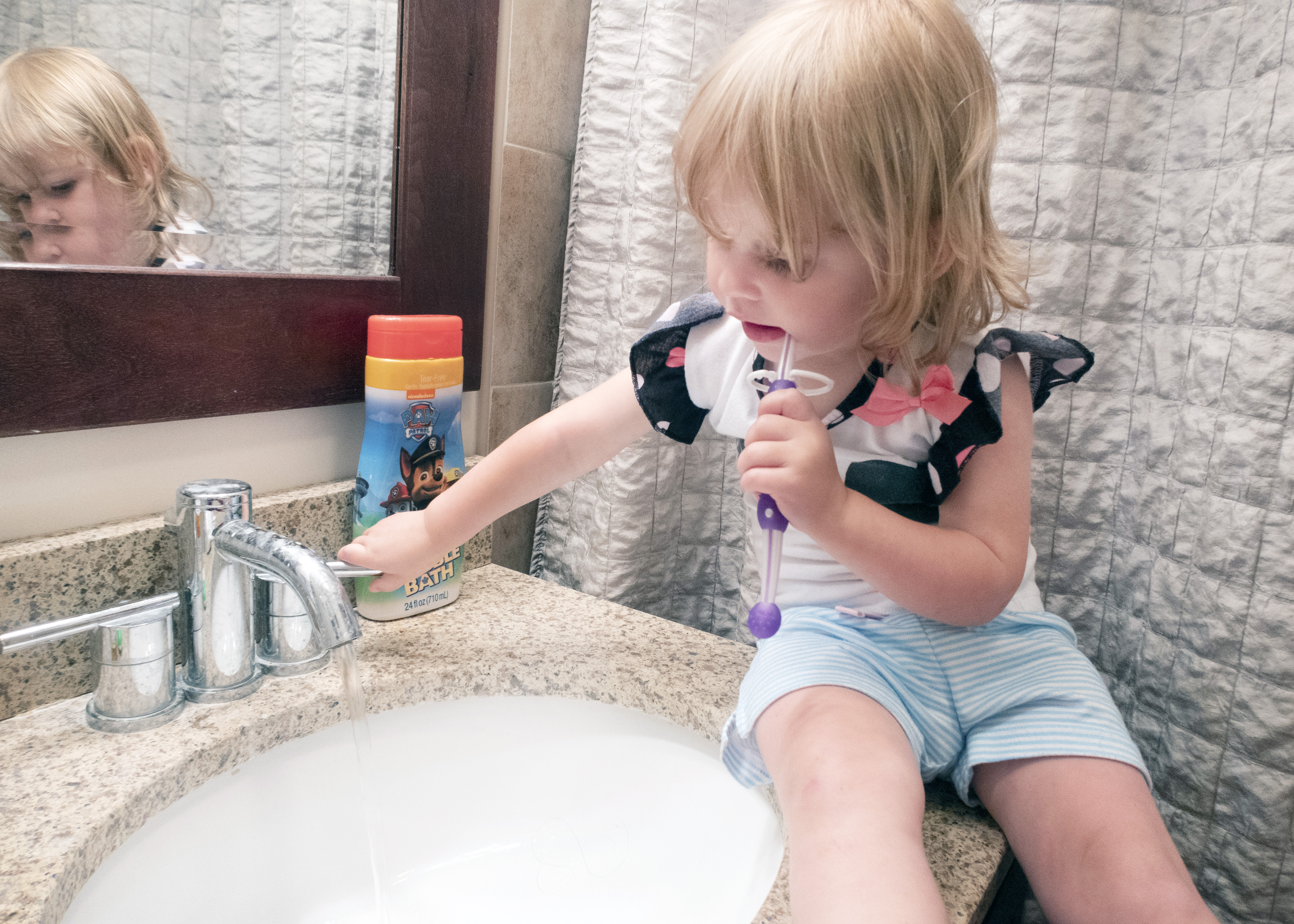 We now use this training toothbrush that we got from MAM. It's our favorite toddler toothbrush and they are great at oral care products. It's awesome because it's longer than most toothbrushes, so we can help her learn the proper motions to brush her teeth. And there is a little red bristle section that tells you what the proper amount of toothpaste is. I only very recently discovered that's why it's different colors – genius. It's still a work in progress, but we're getting there and this helps if you find yourself in a similar boat.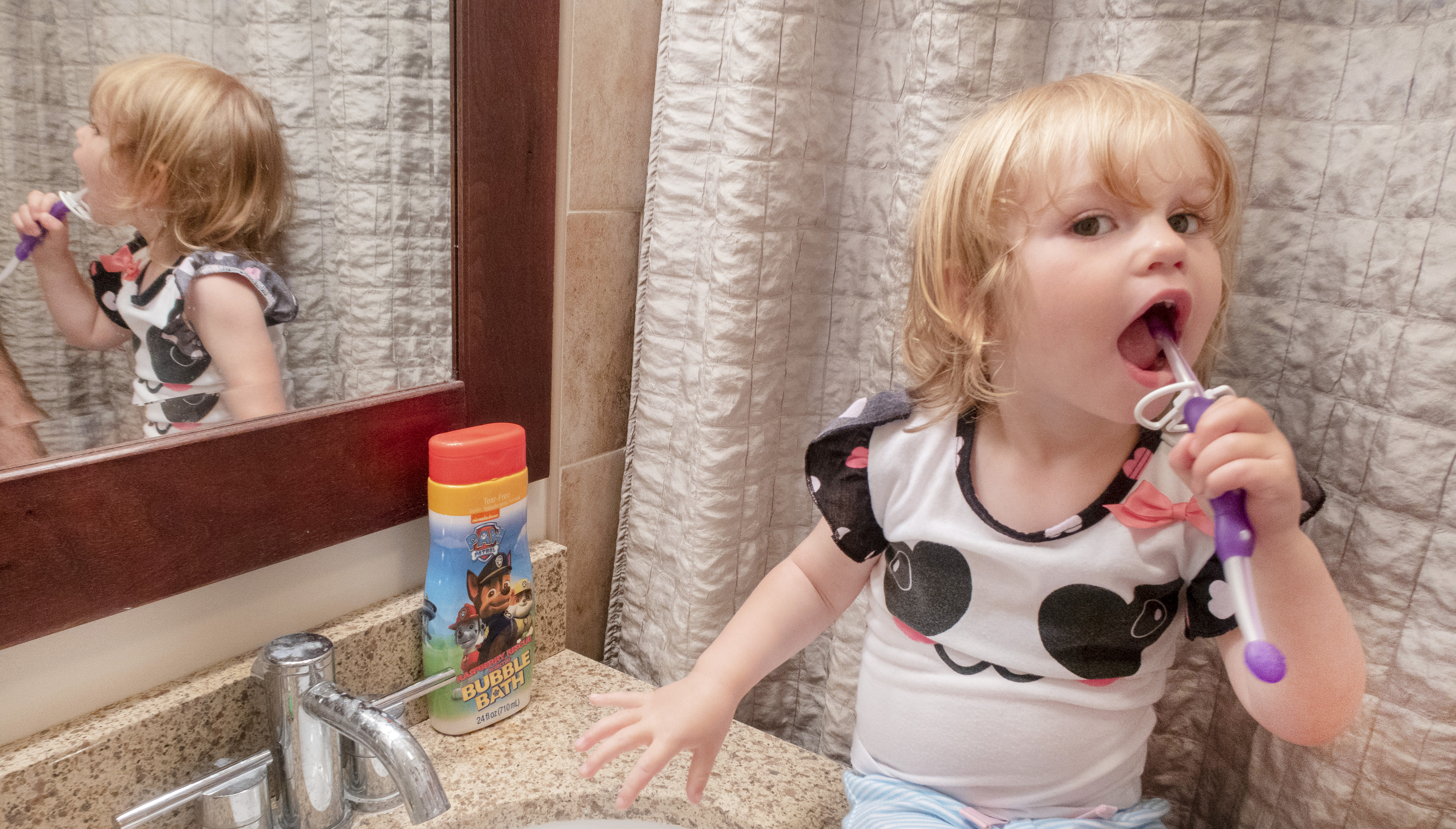 And we're only just starting potty training so we don't have that a major part of the routine. But we're starting to suggest it at this time. So we'll put that here.
Bedtime
Now the main event. I've heard of kids going to bed at 5:30pm. I've heard of kids going to bed when the parents go to bed, even if it's 11pm. All I have to say is, you do you. This is a judgement free zone. We typically get our little one to bed around 7:45pm, but you have to find out what works best for your family. The important thing here is consistency and trying to stick to the same general bedtime. Here is where we turn on the sound machine (we've used this since the day she was born and haven't looked back since). The colors are really what seals the deal here.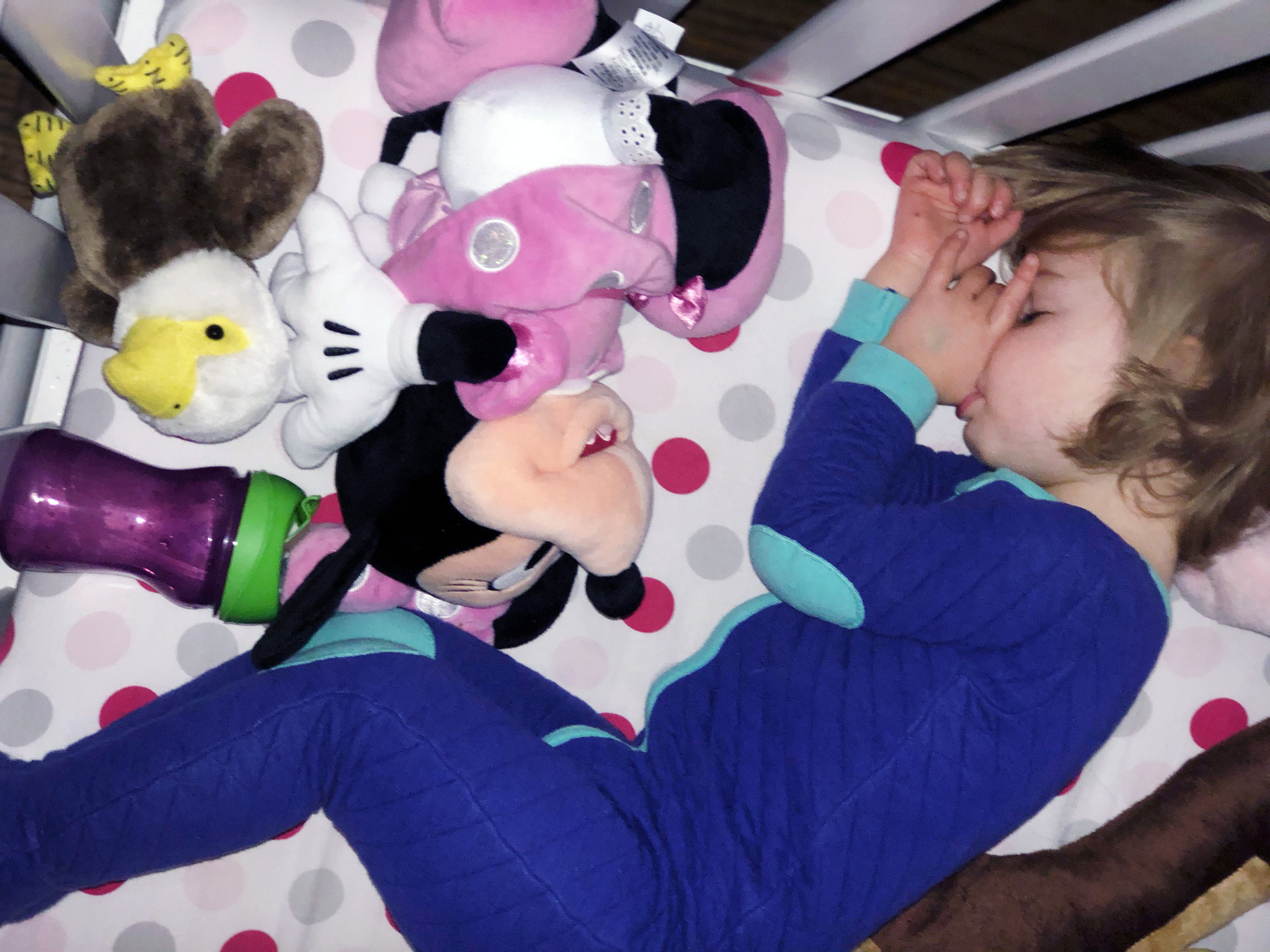 Then we do ours goodnights and put her in the crib (haven't transitioned to a toddler bed just yet). This is also when she checks to make sure all her blankets and stuffed animals are tucked safely in her crib. She knows if even one is missing, despite our best efforts. And then we turn out the lights and the routine is complete.
As mentioned above, if you've reached the Twonager stage, the routine might not run like clockwork. So allow for some flexibility. But having a general toddler bedroom routine chart has been key for us. Before we put her in bed, if she has made a good effort at going through her routine in a kind manner, we'll give her a sticker to decorate her chart.
If you want to try out our toddler bedtime routine chart for yourself, we'll send you a free printable version (customized to your child's name).
We're also thrilled because MAM, one of our favorite baby brands (see above), has two exciting giveaway opportunities. The first:
The saying 'they grow up so fast' is never more true than when you have a twonager on your hands. What's a twonager? A two-year old, of course, that acts just like a difficult teenager. You're not alone: read other parents' stories and submit your own for a chance to win a $100 MAM prepaid card here: http://www.facebook.com/mambabyusa
And #2 is just for Bottles & Banter readers. Enter below and one of our readers will win a $40 package of MAM products, including their amazing Perfect Pacifiers.