We love the warm and fuzzy feeling of giving a gift during the holiday season. But you know what's even better than that? Giving a gift during the holiday season from a company that is trying to do good in the world. So we thought we'd do something a little bit different this year and put together our favorite gift ideas by companies that go the extra mile.
Elly Lu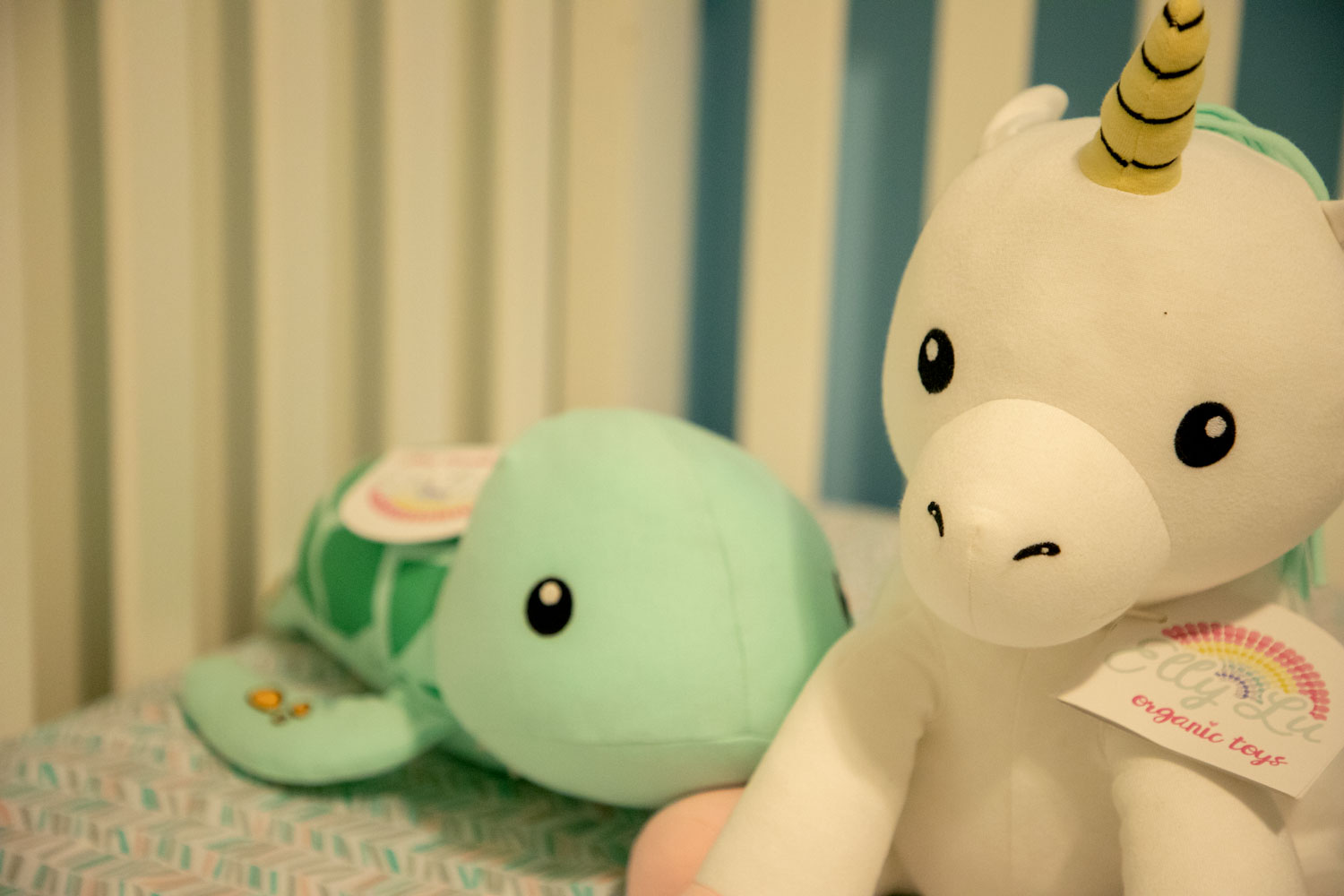 Family owned and operated, there are a lot of reasons to love Elly Lu. To start, their designs are whimsical and inspired by all the cool coastal towns where they have lived: Kailua-Kona, Hawaii; Oxnard, California; and Anchorage, Alaska. Each of their products are made with sustainable materials (they use organic cotton, which requires less water and energy) and no harmful chemicals.
They manufacture everything in Garments without Guilt factories, which is super admirable. And not only are the toys made from sustainable materials, but they are also educational. Each toy comes with an interesting fact about the animal, which is a cute way to keep kiddos engaged and educated. And the last thing we totally love about Elly Lu is that they donate a portion of their yearly profits to select organizations, currently World Vision's clean drinking water initiative and Ke Kai Ola Hawaiian Monk Seal. What's not to love?
Elly Lu is doing good in all sorts of different ways AND their designs are adorable. Check out their full shop for all the cute designs, which are safe for little ones 0+.
B.Toys
Self-described as part joy, part love, part mischief, and part serendipity, B. Toys embodies everything we love about children's toys. They aim to inspire individuality, which is one of the reasons we love the company so much. They want to be bigger than a toy company by encouraging kids to be curious, wild, generous, scientific, and free, among other things (here's an example of their curious inspired toys – because we love kids being curious!).
But their main goal at the end of the day is for kids to be themselves and that is reflected in all of their products. B. Toys also uses recyclable materials and their packaging is designed as bags so they can be used again and again to minimize waste. They are also helping to change the world by donating a portion of sales from every toy to Free The Children.
Begin Again
One of our favorites in the puzzle department, Begin Again has children's toys down to a science. They make all kinds of toys for both infants and toddlers.
And what we love most are their rules of the workshop – a few principles that guide their unique designs. Two of our favorite rules are that your toys will always come without the need for batteries (yes!) and they use sustainable materials (plants before plastics). Their toys are made from rubberwood, water based stains, natural rubber, and bio-plastics. But getting back to the unique designs, we love how the toys are both educational and creative. Their puzzles encourage kids to learn the alphabet and counting skills.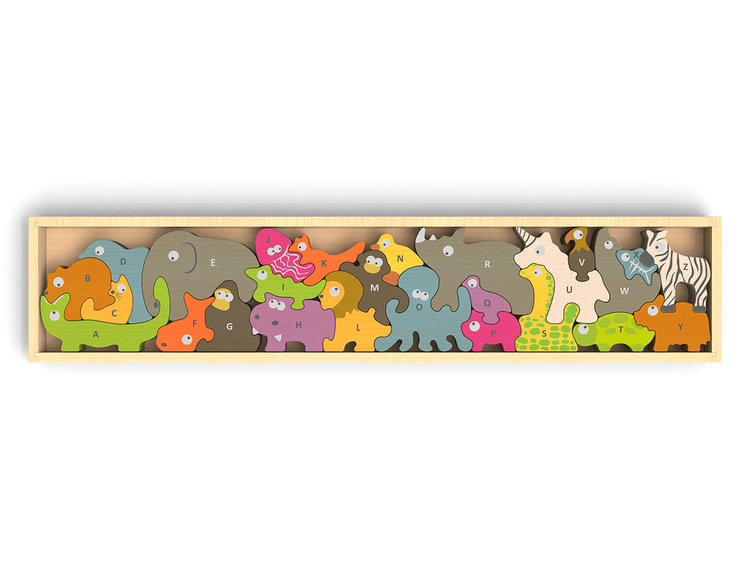 And their colorful blocks are great for motor skills. They are even going above and beyond in their initiative to give back by donating a toy for every order during the holiday season – that's super cool! Oh, and you can get 15% off you order during the holiday season with code: toydrive15!
FED
Also known as Fun Eating Devices, FED is driven to help inspire creativity in children's minds everywhere. How does that translate into fun eating devices? Well, they make fun mealtime products that lead to playful eating experiences (or, a calorie in for an idea out as they like to say).
To give you an idea – they have Sporkman, a hunger hero to help with picky little eaters. And Gator Grips, to help little ones pick up their food and maybe even making broccoli fun to eat. But we like them not only for their ability to jazz up mealtime.
Their mission is to feed children, which will in turn help thinking and brain development. It basically works by people buying their products and them giving a portion of each sale to fund meals through Rise Against Hunger. It's pretty cool. When you are shopping, their website will tell me how many meals you are providing to children in need. And we're always down with doing some good while encouraging our kids to eat their peas.
Out of Print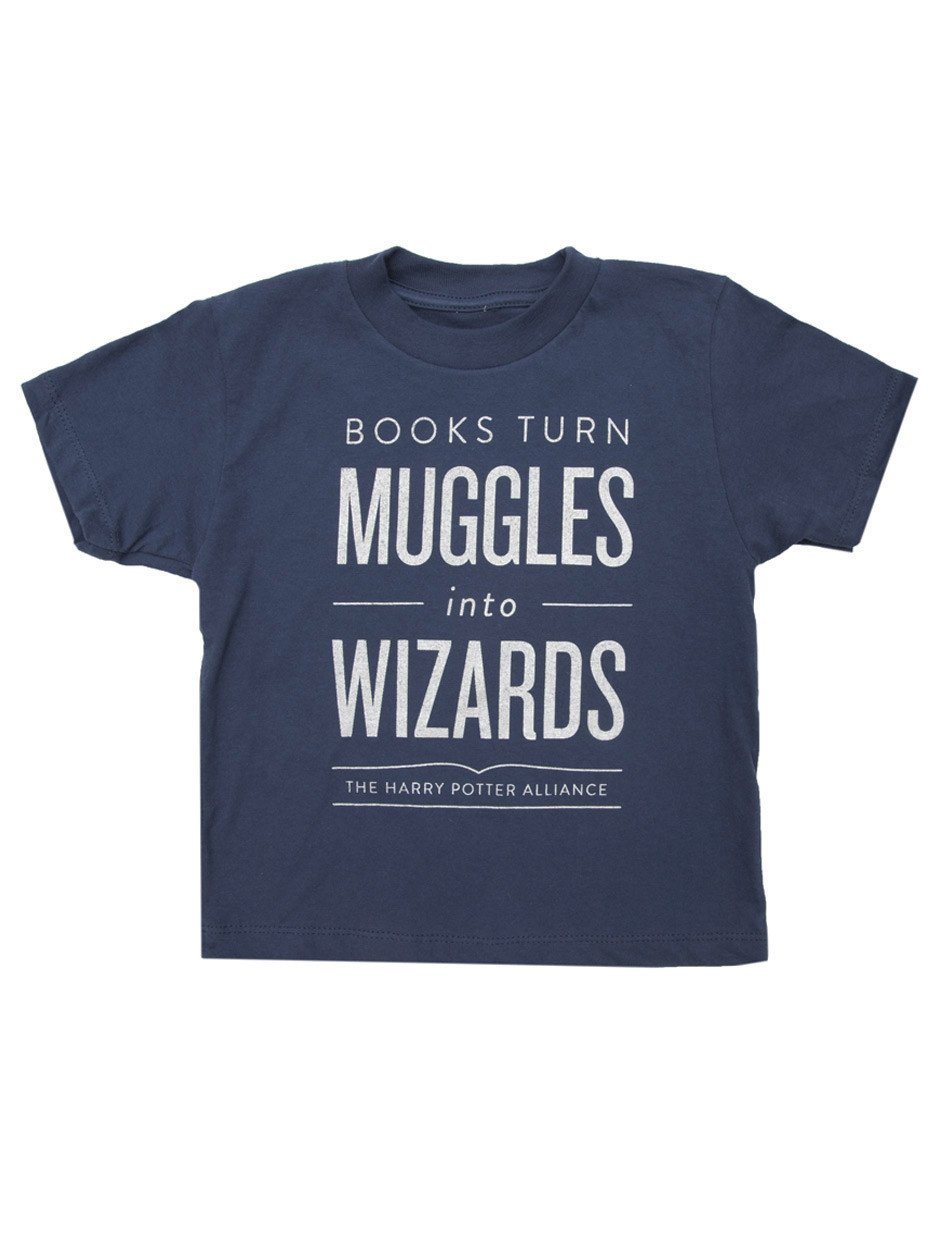 This one's for the whole family. Out of Print makes a variety of literary themed products for all ages, but we love their shirts most of all. They make children's shirts with designs for all your favorite books: Goodnight Moon, Corduroy, Where the Wild Things Are, The Very Hungry Caterpillar (which would go well with these socks), and even Everyone Poops.
For adults, you can't go wrong sporting a little Harry Potter, but there is a wide variety of books to choose from. As they sell literary products, it seems only fitting that they would choose to spread the love of books all over. Every purchase helps them to donate books to communities in need and helps fund literary programs. They make cute gifts at reasonable prices and it's fun to rock your favorite book on a t-shirt.
Little Sapling Toys
We've been a fan of Little Sapling Toys for a few years now. Their sustainable toys are made from North American hardwoods with no paint or dye. The various colors are all made through using different types of wood. And they have all kinds of different toys for a variety of ages.
Some of our favorites are the teethers, puzzles, and the custom stools (which double as a chair). The toys are high quality (which we can attest to) and interactive. One of our favorite things is that they are unique, but so simple at the same time. Like this mailbox toy that we think is super cool.
The way they give back is by planting a tree for every toy sold – and thus contributing to a healthy earth. We're big fans and have given these toys as gifts ourselves!
There are so many companies doing great things for the world that it's hard narrowing down the list to 5, but these are some of our favorites. If you're looking for unique gift ideas that you can feel good about, give one of them a try.
Digging Our Gift Ideas?
Win Some of Your Own!
Which brings us to our next point. In honor of the holidays, two of our amazing companies are offering to give one of our readers a toy from their amazing lines. One winner will receive their choice of plush toy from Elly Lu. We can tell you firsthand how amazing their plush animals are – super cuddly and the materials feel amazing! And the winner will also receive Animal Parade from Begin Again. Animal Parade is made from rubber wood (awesome!) and it promotes problem solving and each animal has a letter to help kiddos learn the alphabet. Plus, it was featured at the Museum of Modern Art in New York! Enter below for your chance to win both of these awesome toys!