If you're planning a family trip to Lisbon, you may be wondering where to stay in Lisbon with a toddler. That was one of our first questions when we began planning our trip. After a lot of research and opinion gathering, we landed on Santiago de Alfama. We'll get to all the specifics of our stay and why it was great with our toddler, but I just want to say, this was one of the best family friendly hotels we have ever stayed in. I don't know if everyone in Lisbon is like this, but the staff at Santiago de Alfama were some of the most friendly and welcoming people we have ever encountered. And if you're trying to decide where to stay in Lisbon with a toddler, we could not recommend this place more. But let us tell you why!
Santiago de Alfama:
A Small, Boutique Hotel
First, I want to describe this place a little bit. Because it's not your typical large chain resort. It is a boutique hotel and has something like 20 rooms total. We've stayed in boutique hotels before and luckily most have been fabulous, but still, you never quite know what to expect sometimes. Santiago de Alfama was not some small, outdated hotel with no amenities. It was quite the opposite (except for the small part). It felt like a luxury experience as everything was new and modern, there were plenty of amenities on site, and the service was outstanding. I was so impressed from the moment we arrived just by the appearance alone. It was decorated for the holidays with a large tree in the lobby. And everything was incredibly clean and modern on the inside. We were even offered a complimentary sample of their local liquor.
I should also mention it has an excellent location. It's close to a lot of the sights and is located right on the water. It was only a 5 minute walk to the Castelo Sao Jorge – making it easy to do Lisbon with a toddler because you are walking distance to so much. We were very pleased with the area. Word of caution: it took us a few minutes to find it because the signage on the outside isn't super noticeable, but just make sure you write down the address. It's also on a "restricted road", so you'll have to walk about 50 feet to get to the front door. After you find it the first time, it's pretty easy to remember how to get back.
So how does that translate into being the best place to stay in Lisbon with kids?
The Family Friendly Room (Deluxe King)
We stayed in a Deluxe King room, which was one floor up from the ground floor and overlooked the lobby (more on that later). Santiago de Alfama has a variety of rooms, so you can decide what may work best for your family set up. We were very on board with a big king bed as they aren't easy to find throughout Europe! For kids they have cots (which are pack n plays) and extra beds. They also have interconnecting rooms if you want additional space. With all of these options, you can essentially choose how best to set up your room for your family.
When we first walked in, there were two main observations:
These rooms are much larger than majority of the rooms we have stayed in while traveling through Europe.
The layout of the room is unique and added to the experience
First Impressions
When you first walk in to the room, immediately on your right hand side is a large closet (and I mean LARGE). This is where the coffee is located and you can store all your clothes. It was a nice surprise because we weren't expecting the added space. You then walk down a long hallway and have a nice window that you can open and overlook the lobby. And on the other side, a huge bathroom. The bathroom had a separate tub and walk in rain shower. Let's just say – if you're doing Lisbon with a toddler – you'll appreciate the giant bathtub.
My only critique of the room is that the shower got very hot. But bathtub temperature was nice and a great perk for kids. Oh and two sinks, which we almost never see!
And the last stop down the hallway was the bedroom, which was also super spacious. It had a comfortable bed, tv, pack n play for our kiddo, and a window to the outside. Just like the rest of the hotel, the room was super clean and modern. We LOVED it and felt so comfortable with all the space.
The Kid-Friendly Amenities
Before we get into all the cool kid amenities, let's do a quick recap of all the things kids probably don't care about. The hotel has free wifi, coffee/espresso/water bottles in room, nightly turn down service, robes/slippers, nice toiletries, and a tv with lots of channels (including English). So ok, maybe kids will like the last one. But on to all the other things kids will love.
When I first emailed this hotel, they told me they weren't specifically set up for children, but loved having them and welcoming them to the hotel. They won be over already. They say everyone is welcome and they like to have all age groups (which we love – inclusivity for all!) I was a little hesitant at first whether it would be a good place for a toddler, but our entire travel philosophy is to be flexible and adapt to our surroundings, so we went for it. And we were beyond glad we did.
Why Santiago de Alfama is Great for Kids
They have a toy box in the restaurant. And I'm not talking like a couple stuffed animals. It was like a toy store. Stuffed animals, puzzles, wooden toys. All age groups will find something. And when our little one was still a little cranky at breakfast, they brought out coloring pages and colored pencils. They'll gladly get it out for breakfast, lunch, dinner, happy hour, or a quick stop for coffee like we did once. They even went a step further and said she could take toys to the room whenever she wanted.
The staff was SO kid-friendly. Generally, you'll get that guy or girl that loves kids and it shows. But this was the entire staff. They always stopped to talk to our daughter and would take her over to the toys and entertain her. What stood out the most is that they remembered her name and not just ours.
TV channels catered to children. This was nice when we were getting around in the morning. They had multiple channels with cartoons, which was a good option to wind down.
The staff ALWAYS greeted Olivia first. That says a lot about priorities, when you make the children feel welcomed
Our Favorite Time of the Day: Breakfast!
We had the breakfast package during our stay at Santiago de Alfama, which is an optional add on. And after three days of amazing food, I would solidly recommend it. Once again, they have kid friendly food and separate kid menu items so it's a family friendly experience. Our little one is pretty open to experimenting with food, but this definitely made doing Lisbon with kids much easier as the options were kid pleasers. And it included so much food! We weren't exactly sure how breakfast would work since it was a la carte. It was far from your run of the mill buffet breakfast. It was a plated meal and everything was made to order.
You could get coffee and juice every morning. They would then come over and ask if you wanted croissants (we're still dreaming about the pecan croissants) and other bread items. And you could take your pick from a large menu for your main entree. The menu contained things like eggs benedict, yogurt & granola, pancakes, french toast, omelets, and full english breakfast. Fruit was always offered on the side as well! It was much more food than we expected to get an excellent quality. All was included in the breakfast rate. Go for the breakfast – you won't be disappointed!
Final Thoughts on Santiago de Alfama
Would we stay here again for a return visit? Absolutely! It's not easy to find hotels that provide a luxury experience, modern feel, AND kid-friendly amenities. That's what we loved about Santiago de Alfama. It exceeded our expectations and added to our Lisbon experience. While it's great for all ages and all types of people, we wanted to review it from a family standpoint because sometimes it's hard to determine the best places to stay with young kids.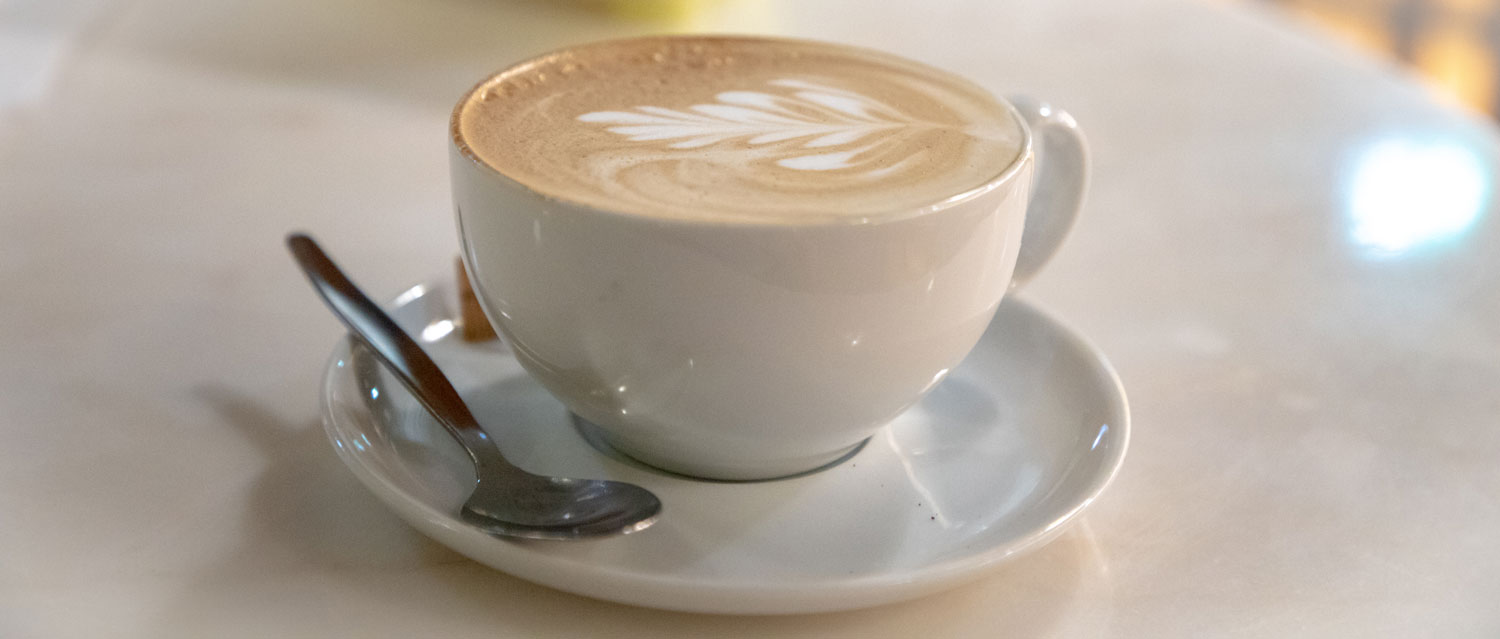 And if you're looking for other suggestions on planning a trip to Lisbon with kids, we'll be back at you with additional advice on things we did and what we ate. Stay tuned!
Still Interested in Lisbon with a Toddler?
Check out our journey to getting there, a video tour of Santiago de Alfama with our toddler, and kid-friendly activities! We also visit Belem Tower, the Lisbon Oceanarium, we had Cereal for Dinner, and more!
You may also like:
Surviving a Long Layover with Kids
Why Budapest is the Perfect Budget Vacation