The holiday season is approaching, which means one thing: another year scanning gift guides on your quest to find the best gifts for toddlers who have everything. So how do you find gifts for toddlers that won't be tossed aside after an hour, never to be played with again? Well, a lot of times we turn to Etsy because there are endless options for creative, practical, unique gifts that you can't find most places.
But as per tradition, we like to have a theme for our gift guide every year. And this will probably come as no surprise – our theme this year is supporting small shops. We've always been about supporting small business, but I think it's extra meaningful this year. Many of these shops are a one man/woman operation and your support can make an impact. That's why we've selected these gifts. That and they don't come with 92 plastic pieces that will get strung all over your living room for you to clean up every day.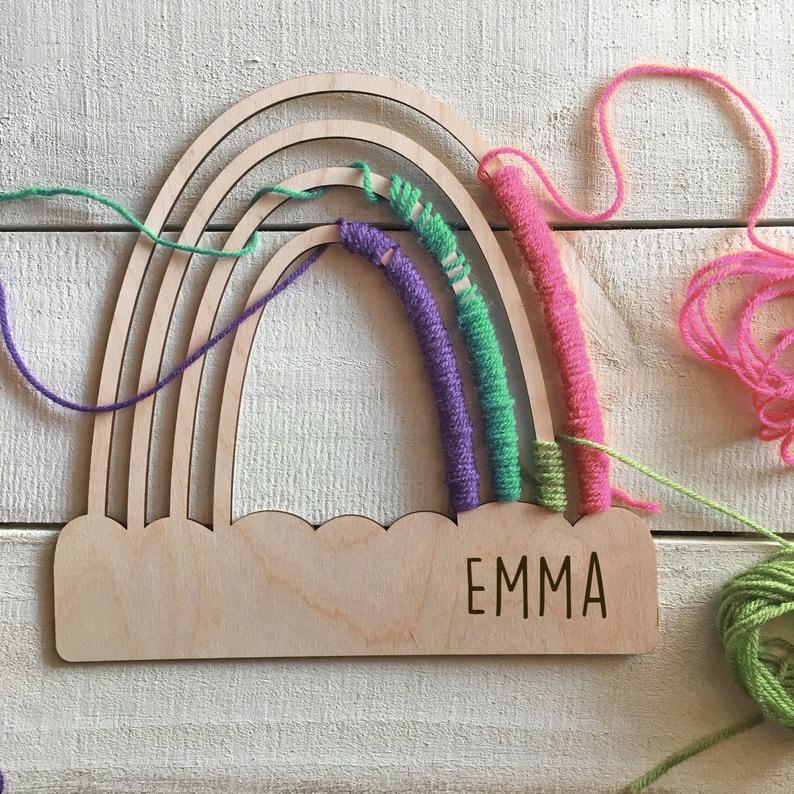 This personalized rainbow craft from Whisker Works is the perfect gift for kids because they actually have to put it together themselves. So not only is it an adorable personalized gift idea, but it doubles as a craft. And the cool thing is – it's a reusable craft. Kids can wrap it in ribbon or yarn, and then unwrap when they want to switch out the colors or pattern. Personalized gifts are always a great option for toddlers who have everything because it's unique to them and not something all their friends have.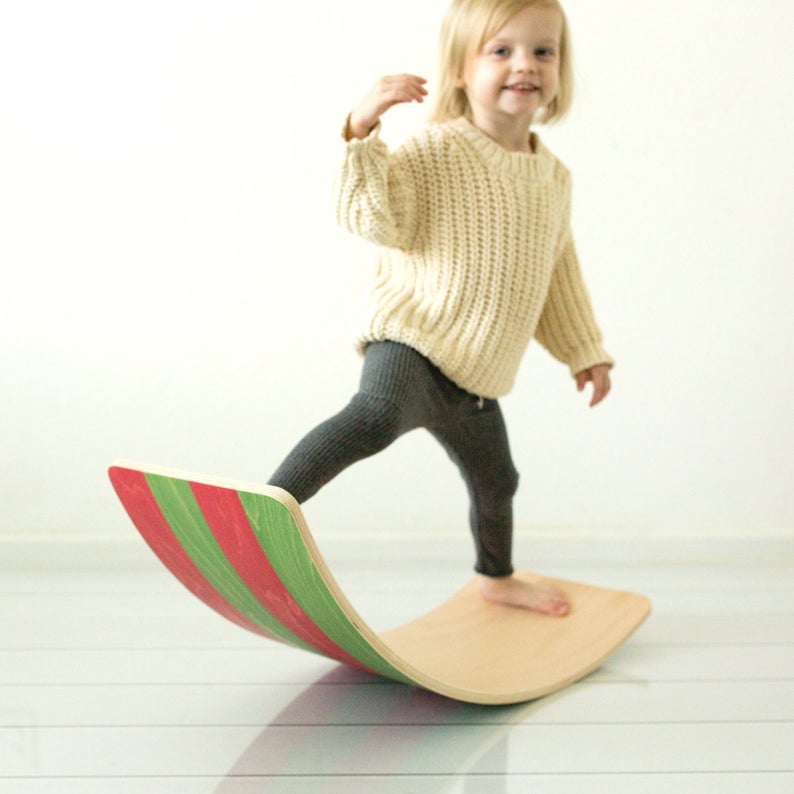 If you have active kids, you can't go wrong with this balance board from Bunny Hopkins Toys. We love it for several different reasons. It's only one piece so it's easy to store and doesn't clutter up the house. It's multipurpose: you can use it for quiet time, as a tunnel, for exercise, climbing on, even a toy ramp (the options are pretty endless). And it's one of those gifts that grows with your kids. Because there are so many creative uses, it's not a one and done toy.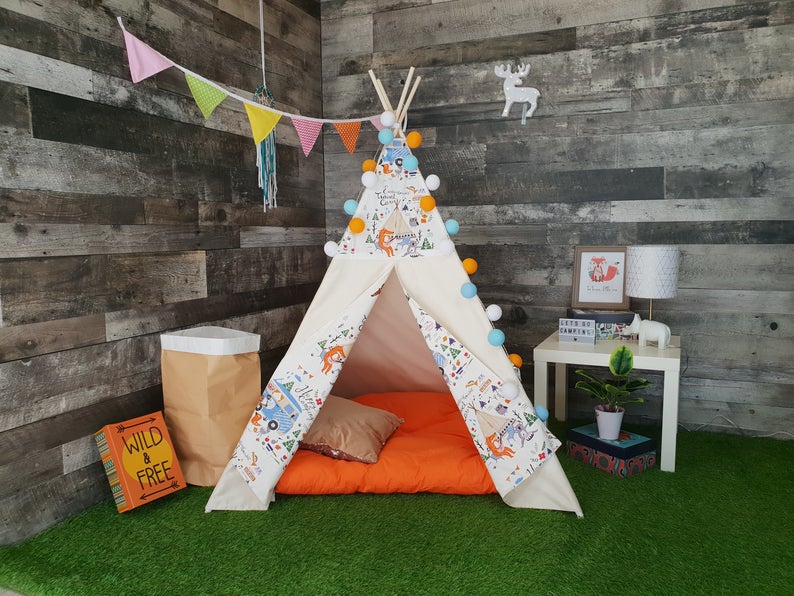 If you want to encourage your toddlers to actually have quiet time during their designated quiet time, consider a play tent. Tents are always a huge hit with kids plus it will allow you to get some much needed housework done while the kids are (fingers crossed) quietly resting. And The Teepee Store not only sells all kinds of different themed tents, but you can get the matching floor pillows to go with it.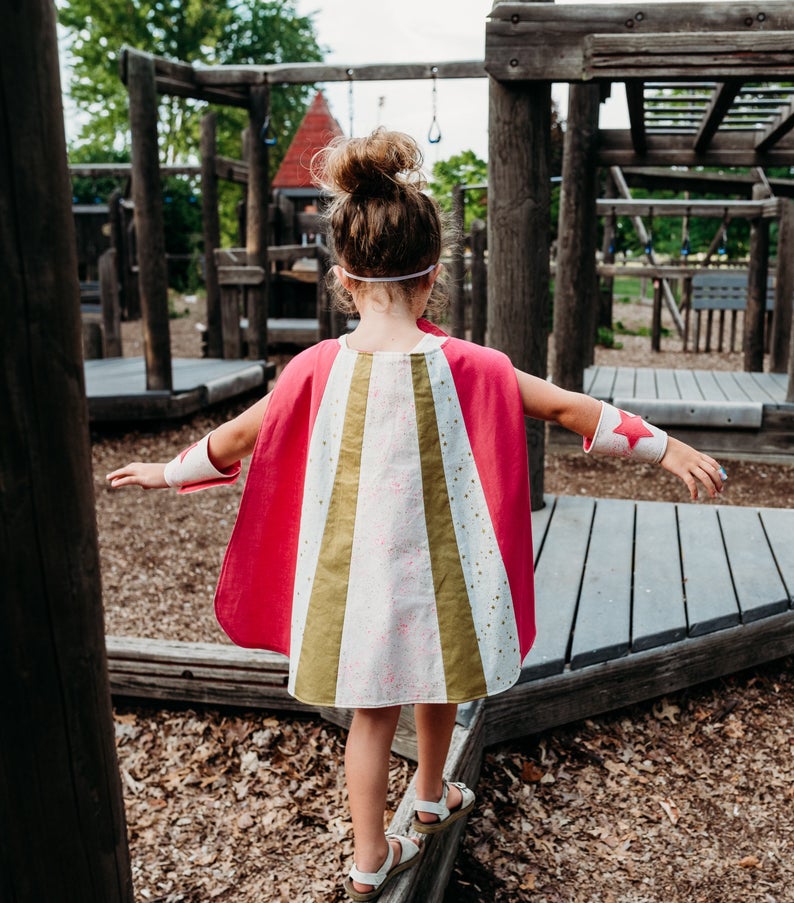 You can find dress up clothes all over Etsy (and all over the internet for that matter). Dress up clothes encourage imaginative play and chances are, they'll get used for awhile. Our pick is the classic superhero cape – with a twist. Kind Kid Squad makes the most unique, colorful, creative superhero capes. You can personalize them, get a matching doll cape, and even a pair of adorable cuffs. We love this shop for its strong message about inspiring kindness through play. Not to mention the artistic designs for your little superhero.
For a twist on the classic play food, check out these handcrafted felt foods. Felt Food Grocery has a variety of different felt food items and they are so realistic looking! They are durable and some come in cute little to go boxes. The cool thing about these is you can handpick the play foods rather than getting an assorted jumbo set.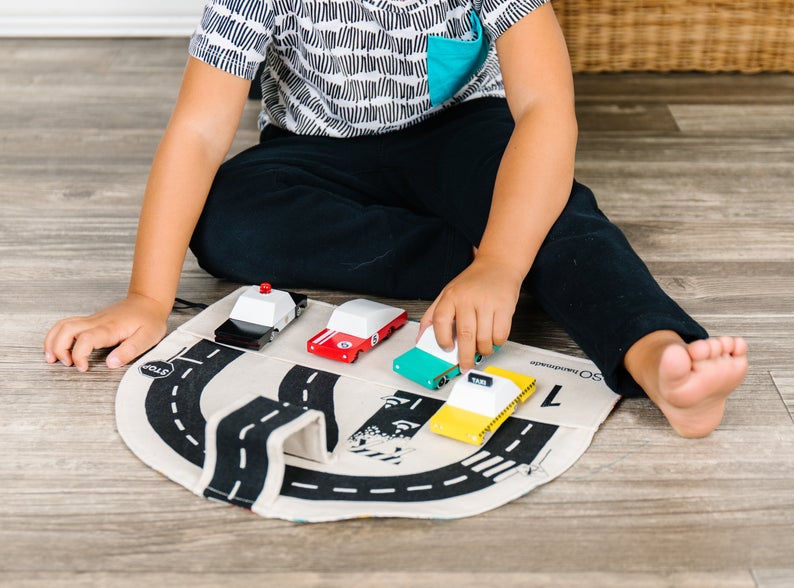 This will win points with the car lover of the family. The cool thing is that it can be used as a play mat – it has little roads to drive the cars on. And then when your toddler is done, there are four pockets to store cars. It also rolls up tightly making it a great travel toy. SO Handmade makes it and they also make masks and other play mats for your little one.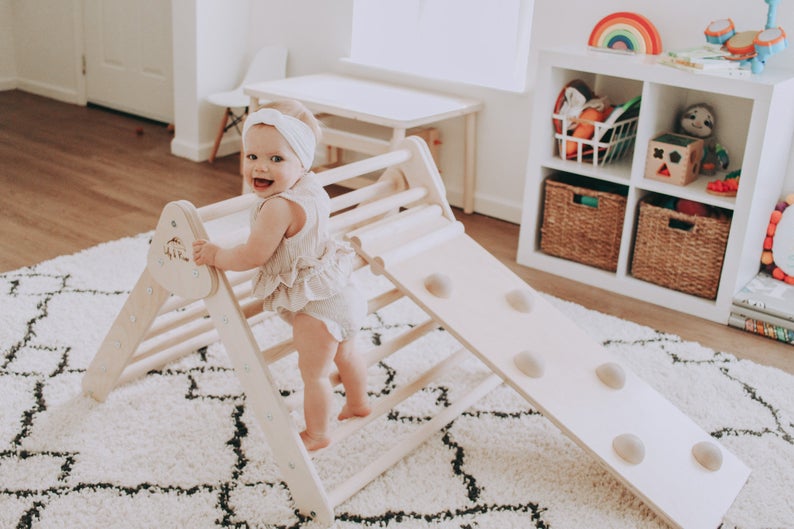 If you're looking for that big wow gift, look no further than the Little Climber from Lily and River. It's an indoor playground for toddlers 6 months to 3+ years. It can help with balance, motor skill development, and it's also great for keeping your kids active when they want to play outside, but it's cold or rainy out. The coolest feature is that it actually grows with your kiddo as you can set it up to match their abilities. So while it has one of the higher price tags on our list, this is one of our top gifts for toddlers who have everything because it's built with quality materials and will entertain your kids for years given the many creative uses.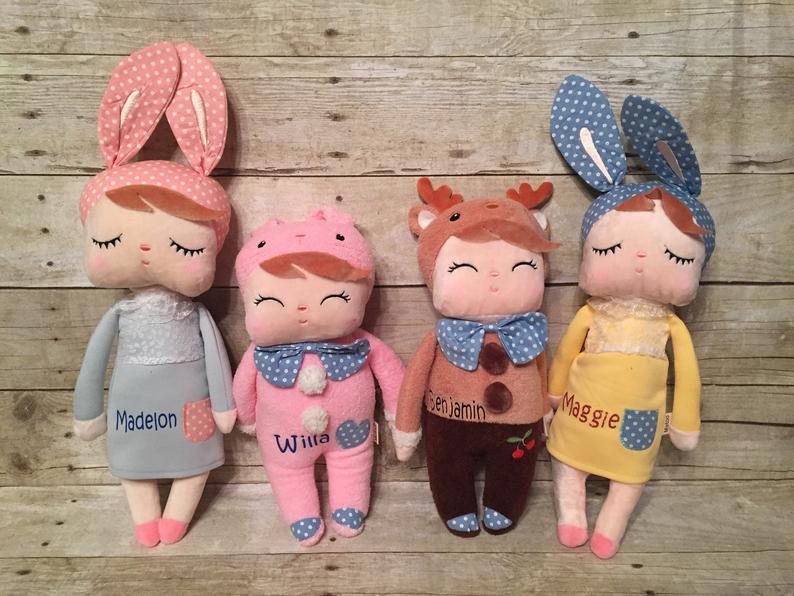 Plush dolls are a nice way to introduce the concept of dolls to toddlers who may be a little bit rough on their toys. These dolls are made from quality materials and they come personalized as an added bonus. It's a gift that can also be kept throughout the years and saved as a nice keepsake. Love2MakeIt also makes a lot of other personalized gifts for the whole family.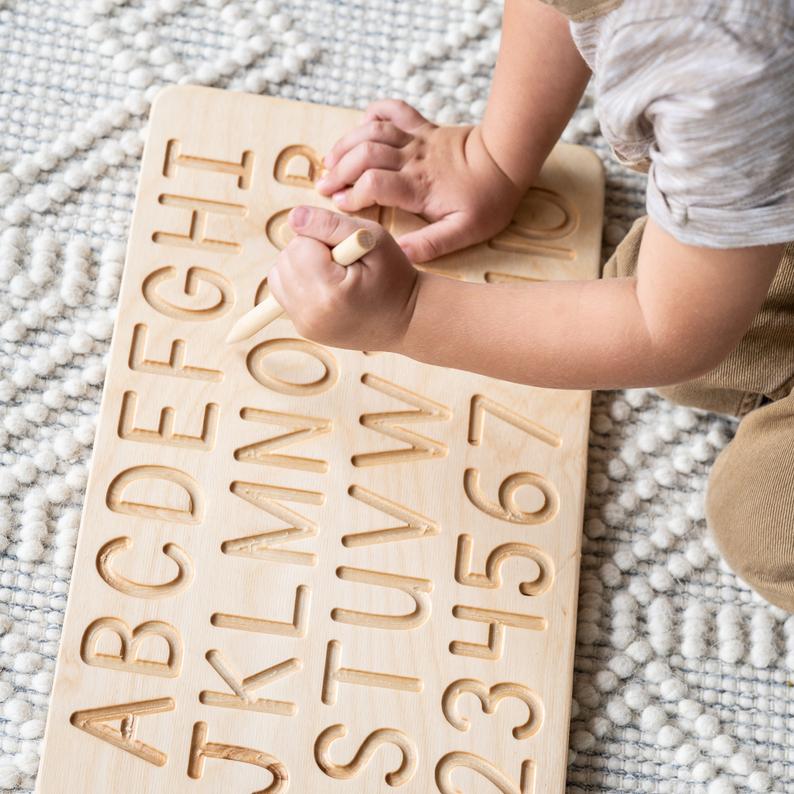 This wooden tracing board from Bloom Owl has smooth grooves that your toddler can trace with their finger or the included pencil. It's a great way to introduce letters and get them started forming letters and developing muscle memory. Even if you don't have an older toddler or preschooler, toddlers of all ages can use this as a way to start familiarizing them with letters. You can also fill the letters with dried foods as a sorting activity. We love the personalization on this one as it can get your little one comfortable learning to write their name.
If you've ever tried to buy toddler dress up wings, you may have encountered a lot of mesh and wire, which likely isn't the most long lasting. That's why we love these toddler dress up wings made from fleece and felt. They come in a variety of styles, but we're partial to the owl and Buzz Lightyear themed wings. These Thomas Park wings are high quality, soft, and sure to be a hit. Another of our top gifts for toddlers who have everything simply because these are beautifully crafted and comfortable for active kids.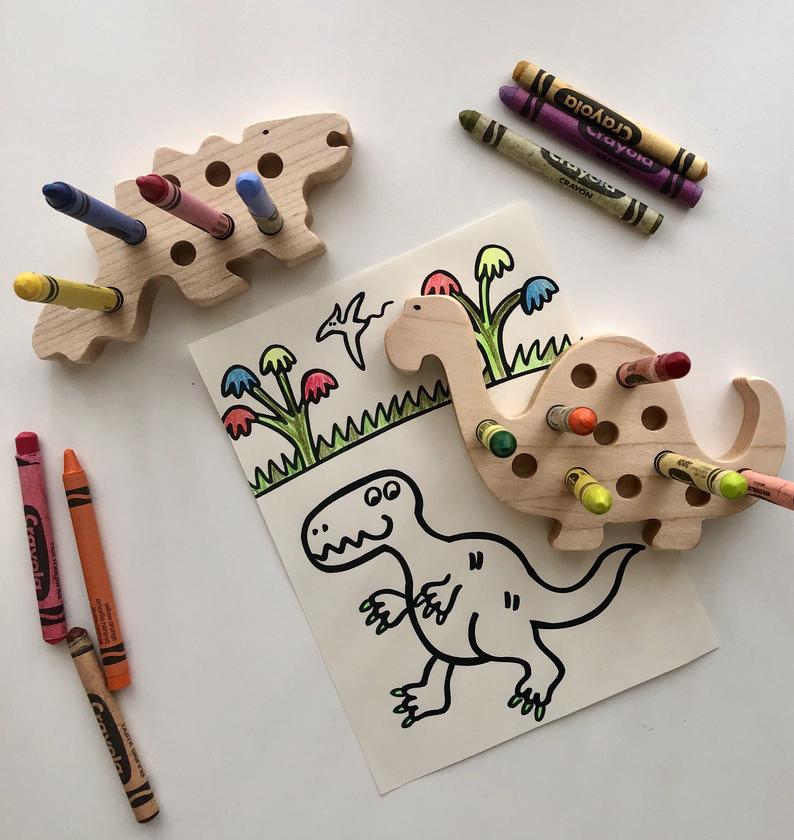 If the idea of rogue crayons rolling all over your house drives you nuts, first of all, we totally feel you. But there is a solution. You can keep this crayon holder from Play Nice Wooden Toys on the table and it will prevent crayons from ending up all over the floor (or at the very least, reduce the odds). It helps your kids with fine motor skills and also cleaning up after themselves, but in a fun way. And then you don't have to keep getting out that broken crayon box with 90 crayons in it.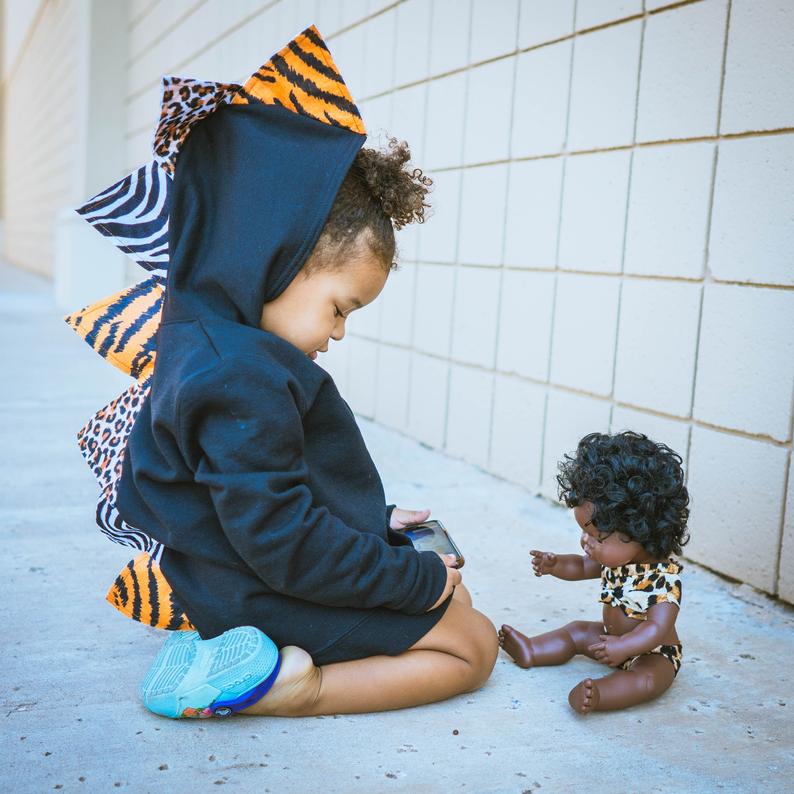 Sure to be a crowd pleaser for the kids that don't like getting clothes as gifts (what toddler does?). These dino hoodies come in all different colors and have adorable pretend spikes on the back. And based on many of the reviews, it seems like your kids may never want to take it off. Wolfe and Scamp even makes dragon themed hoodies if your little adventurer is more about dragons than dinosaurs.
If your toddler is more of a mermaid fan, they might appreciate having a mermaid tail of their own. These super soft blankets from Little Brown Cabin come in purple or aqua and you can have it embroidered with your little one's name. One of our favorite gifts for toddlers who have everything because it's also practical. And let's call a spade a spade, anything with reversible sequins is an automatic hit.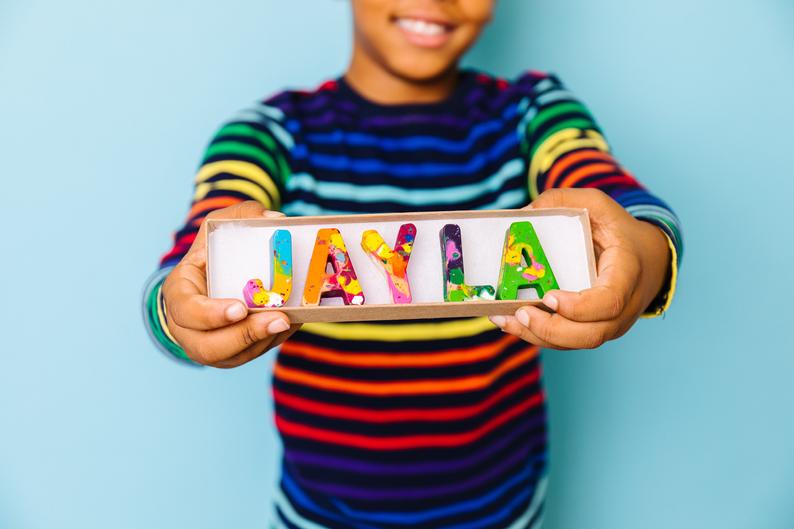 For your little artist, these custom name crayons make the perfect gift idea. They come packed in a cute little box hand-stamped with the child's name and they are great for small toddler fingers that need a larger crayon to grasp.
For toddlers that love to pack and unpack things, these adorable little purses can hold all of your kiddo's most treasured items. They come in different colors and you have the option to personalize it. It's also the perfect size for your tiny tots. Aha Aha moments has a variety of designs for your kiddo's personality. We also love the dino and elephant themed purses! A gift not many toddlers already have.
And they've give the Bottles & Banter community a special discount! Use 2020NEW when you checkout to save.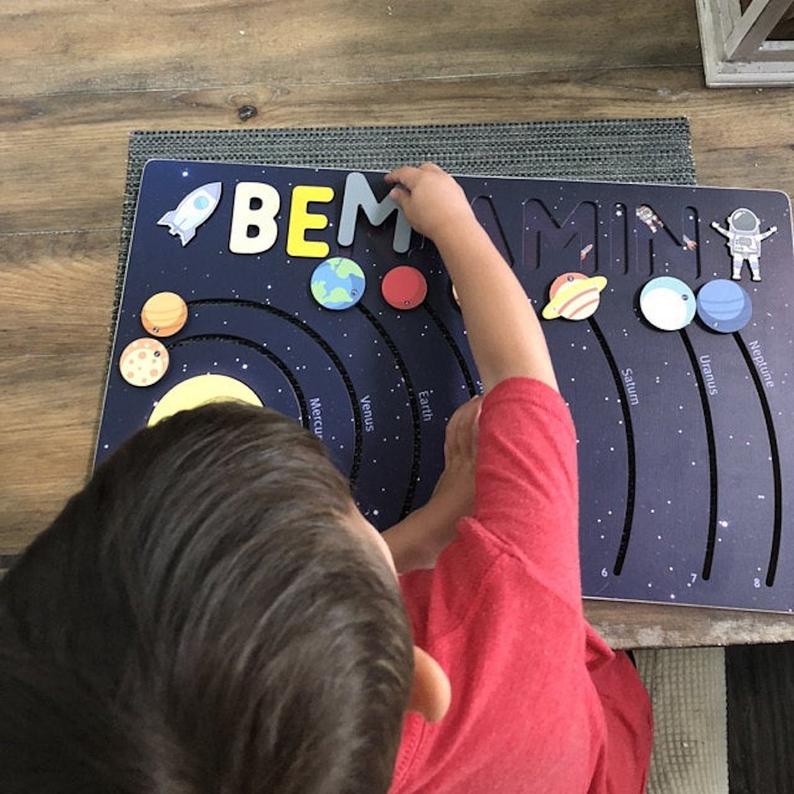 There are all kinds of name puzzles out there, but this solar system one by Busy Puzzle has something that many others don't: a solar system. Personalized with your child's name, the letter pieces are removable to teach fine motor skills and recognizing colors. And the planet pieces can be moved around to help your kids learn about space and the solar system.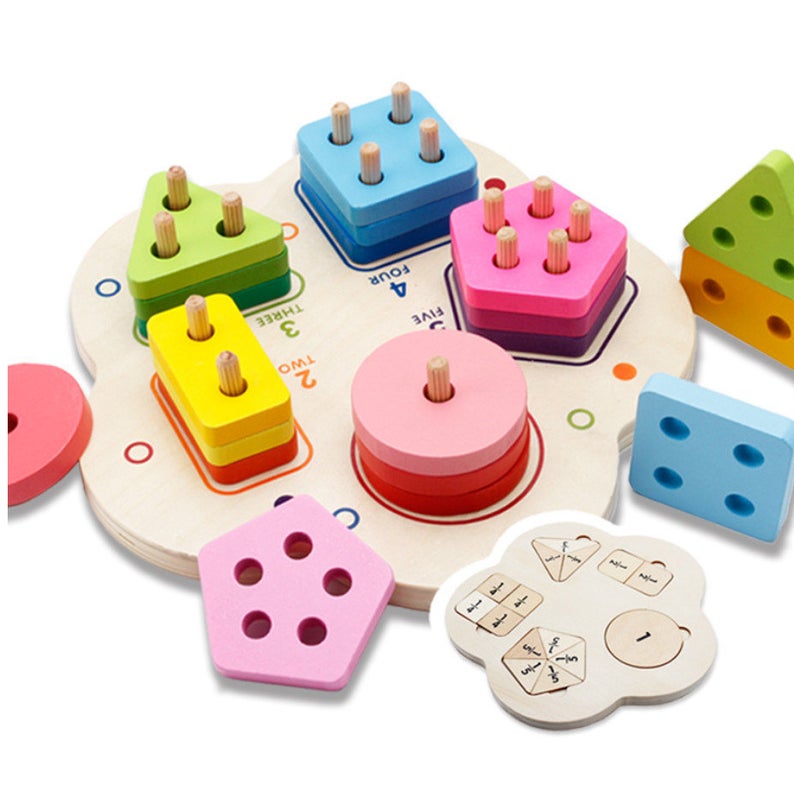 We have one of these geometric stacking toys for our one year old and he plays with it every single day. It makes our list of gifts for toddlers who have everything because it's different than your typical stacking toy and it's one of those toys that will actually get played with instead of sitting in a corner somewhere collecting dust. Plus any chance we get to find a toy that doubles as educational, we take it. This one is made by IFITMontessori and they make all kinds of cool montessori toys.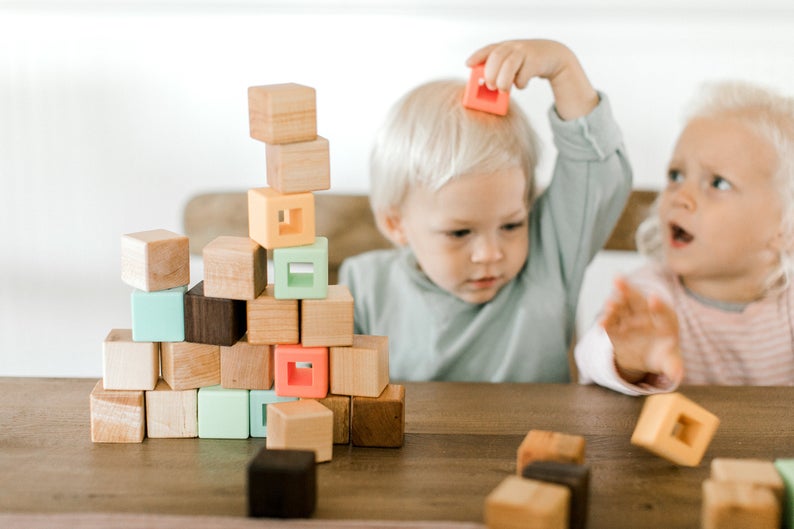 Has there ever been a toddler that didn't love to build and knock things down? What's different about this block set than all the others is that you get a mix of wood and silicone blocks, which adds to the fun. Some of them even have holes in the middle making them easy to hold. And of course all the educational benefits as your kids learn stacking and balancing. Maybe one of the coolest things about Bannor Toys is that they use responsibly harvested Midwestern trees to craft their blocks. So it's a gift you can feel good about.
Have you ever heard of quiet books? If not, let me introduce you. Quiet books are soft books that provide fun and educational activities for kids. Often they teach kids new skills like counting, color matching, emotions, letters, etc. And as most are made out of felt, they are a quiet activity for kids. Linda's Krafty Kreations is all about imagination and play. Bonus points if you use your quiet book during quiet time.
And for more Etsy gift ideas for toddlers, be sure to check out this kids gift guide put together by Etsy themselves.
Some of the links above are affiliate links and while there is no additional cost for you, we may earn a small commission.
Now we want to hear from you! What are your favorite gifts for toddlers who have everything?
Also, check out these other toddler topics you may like