The chilly air arrives. You're getting ready to hibernate for the winter. But really, you're just wondering how long you have to wait to go camping again. Whether you're pitching a tent or bringing a home on wheels, when does camping season actually start? And what is the best month to go camping?
The Technical Answer
If the place you call home is warm and sunny year round, camping season may not start and end for you. Many campgrounds in Florida, Texas, Arizona and California are open all year due to warmer winter temperatures. But that's not to say you can't find an available campground in February, in say, Colorado. Or Tennessee. Or states all over the country.
But for many of us that experience the harsh temperatures of winter, camping isn't on our radar for much of the year. Unless you're up for a new challenge. In that case, head to a place like Harris Beach State Park in Oregon. You'll get a real taste of winter camping. But a gorgeous beach view to go along with it.
The Actual Answer
Now that we've got the technicalities out of the way, when does camping season truly start?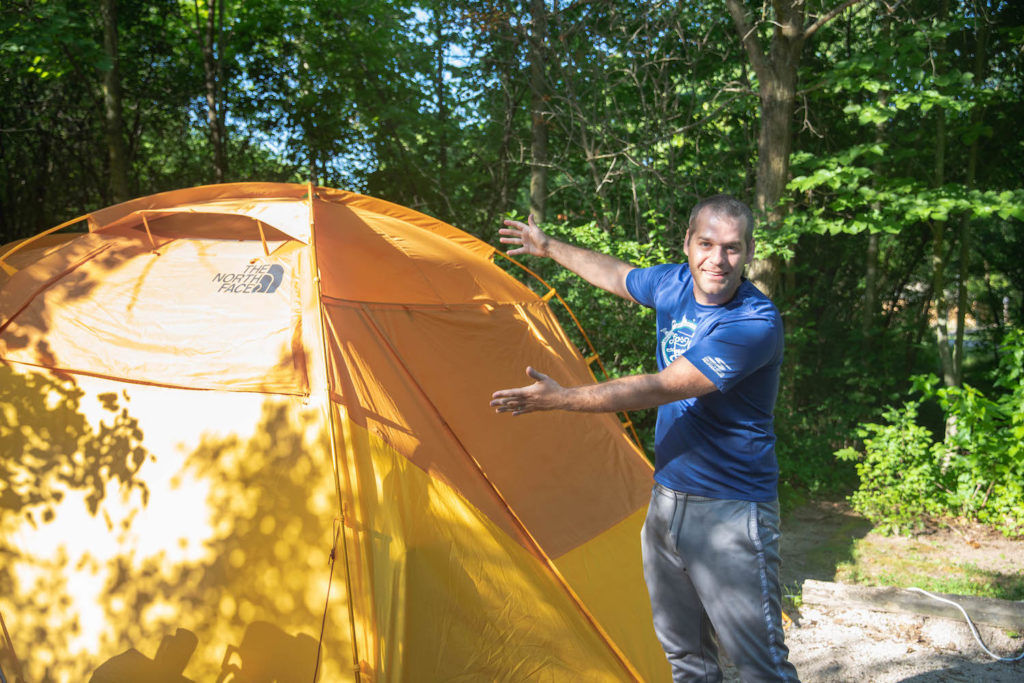 Camping season typically runs April/May – September/October. Some campgrounds may open as early as April and close as late as October. But the vast majority will open in May. If you're planning a camping trip, a good rule is to wait until May for the weather to work itself out. Unless you're camping somewhere warm of course.
Related: RVing on a Budget – Save Money on Your Next Camping Trip
What is the best month to go camping?
Because campgrounds open in April and May, is that the best time to make a reservation? Or should you wait until later in the season? Or smack dab in the middle when temperatures are warmest?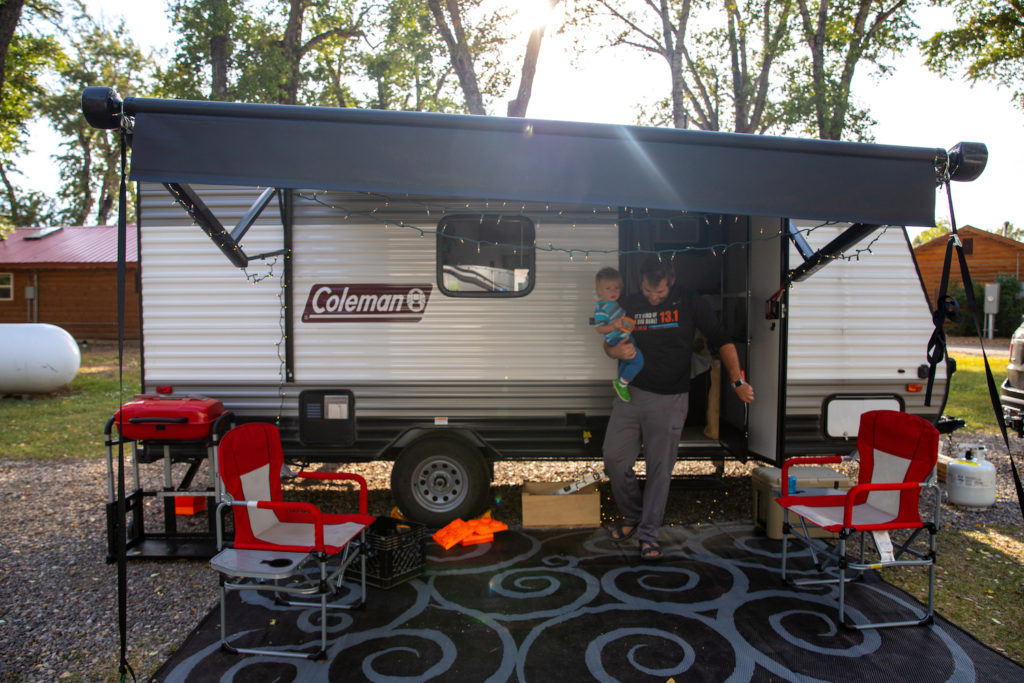 It will largely depend on personal preference, but there are some factors to consider:
What are the average high and low temperatures?
Does it tent to rain a lot?
Campground rates
Bugs
Crowds
The summer months from mid June to mid August tend to be the more popular months to go camping for a lot of people. And for good reason. Camping and summer go together. Like chocolate and marshmallow on a s'more. But our recommendation would be….drumroll….
September
Why go camping in the fall?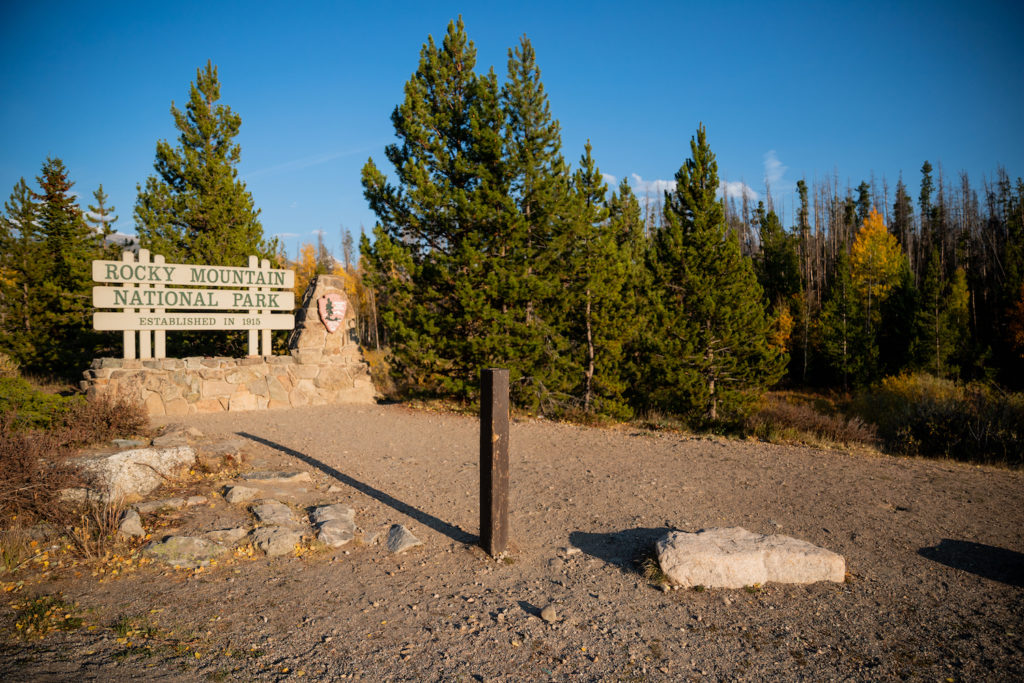 Fall camping in the best time to go camping for several different reasons:
Crowds will be often be lower. Typical activities like swimming and hiking won't be as packed, so you'll be a bit more comfortable. We wrote all about visiting Yellowstone in September on our family travel website. And we cover what the crowds were like.
Campground rates tend to be reduced. When you get into September and October, campground rates are usually lowered. This is mainly due to it not being peak dates. So you can score a good deal and stay for twice as long!
The weather. No matter where you are, camping in the hot summer months can be sweltering. We went tent camping in Wisconsin in July and it was miserably hot. Maybe more comfortable if we had an RV, but, I still have nightmares about that heat. Plus, fall brings nice"sitting out by a campfire" weather.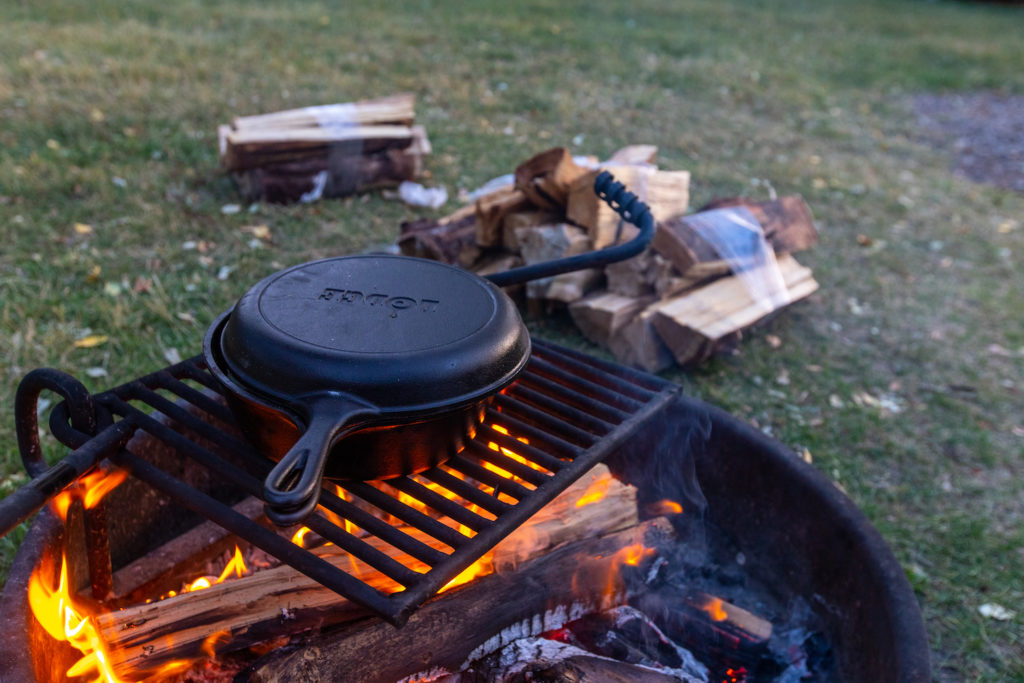 Bugs. Cooler weather means less bugs. Can't complain about that.
The gorgeous colors. The oranges and golds and yellows. We went to Rocky Mountain National Park in September and there's nothing like it. Absolutely stunning.
Use Harvest Hosts to experience all seasons of camping
One of our favorites ways to experience every season of camping: Harvest Hosts. We've raved about Harvest Hosts in previous posts. But it's a unique way to go camping and experience every season at its finest.
The one caveat – you'll need to either own or rent an RV or camper van. But you can hop from place to place. Stay at farms, wineries, and breweries. And appreciate every season sitting outside with unobstructed views.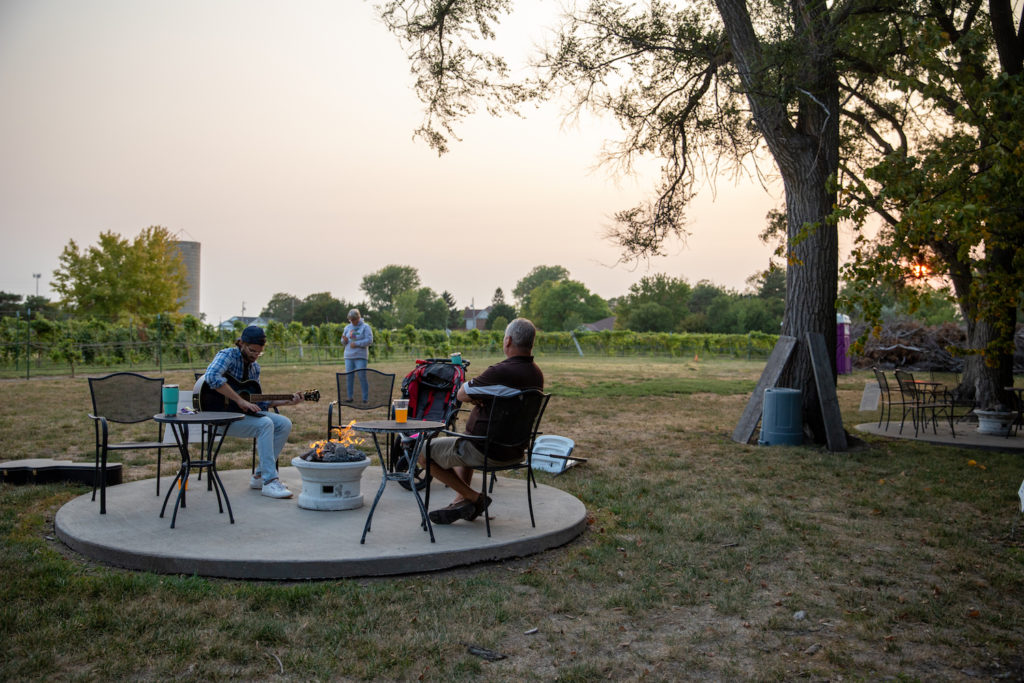 Camping at a winery in Oregon. Feeding alpacas at an alpaca farm in Kansas. Indulging in a beet sugar cocktail in Colorado. An olive oil ranch in California. Just a few of the camping experiences.
The coolest part – it's free. Or mostly. They charge $79/year for the membership. Though they often run sales.
Save 15% off your Harvest Host membership with our referral code
How to pass the time until camping season starts back up?
The planning phase can be almost as fun as the actual camping experience. Almost. We use sites like The Dyrt and Campendium to find campgrounds and check out reviews. It's also a great way to scope out when campgrounds are set to open.
Where is the first place you're headed when camping season starts?
You may also like:
Harvest Hosts Review: Camping at Wineries, Breweries, and Farms
Books About Camping for Toddlers
12 Brilliant Camping Activities for Kids