We've taken comfort food to a whole new level with this Mac-n-Cheese Stuffed Poblano recipe. Gone are the days are bland, one note, mac-n-cheese in a bowl and here to stay is a dish with many layers of flavors and texture. These gooey stuffed poblanos provide a nice level of spice with all the comforts of your childhood. From the crisp char on the peppers to the melty cheese to the crispy cornbread, one bite has everything you need. Spicy, creamy, delicious. Don't believe us? See for yourself!
Mac-n-Cheese Stuffed Poblanos Ingredients
8 poblano peppers
2 tbsp olive oil
8 oz elbow macaroni (we used whole wheat)
2 tbsp butter
1 onion (diced)
1 tbsp flour
2 cups milk
2 cups monterey jack cheese (or if you want more spice, pepper jack!)
1 box of cornbread prepared to according to package instructions (and let's be honest – Jiffy Mix is your best bet.)
Mac-n-Cheese Stuffed Poblanos Directions
Coat the poblanos in oil and broil for 10 minutes. Rotate the peppers through the process to allow the skin to blister on all sides. Remove from over and allow to cool. Cut a slit in the side and remove the seeds and veins through the slit.
Cook the pasta according to the package instructions.
Heat butter over medium heat in a sauce pan. When butter begins to foam, add onions. Lower heat to medium low and cook onions slowly, allowing them to caramelize. This step should take about 20 minutes.
Sprinkle the flour over the onions and allow it to cook 1 minute. Add the milk and stir everything together. Stir occasionally until mixture is thickened slightly, about 5-6 minutes.
Preheat oven to 350 degrees and line a sheet tray with parchment. Stuff each poblano with some of the mac-n-cheese through the slit you originally cut. Arrange on the sheet tray.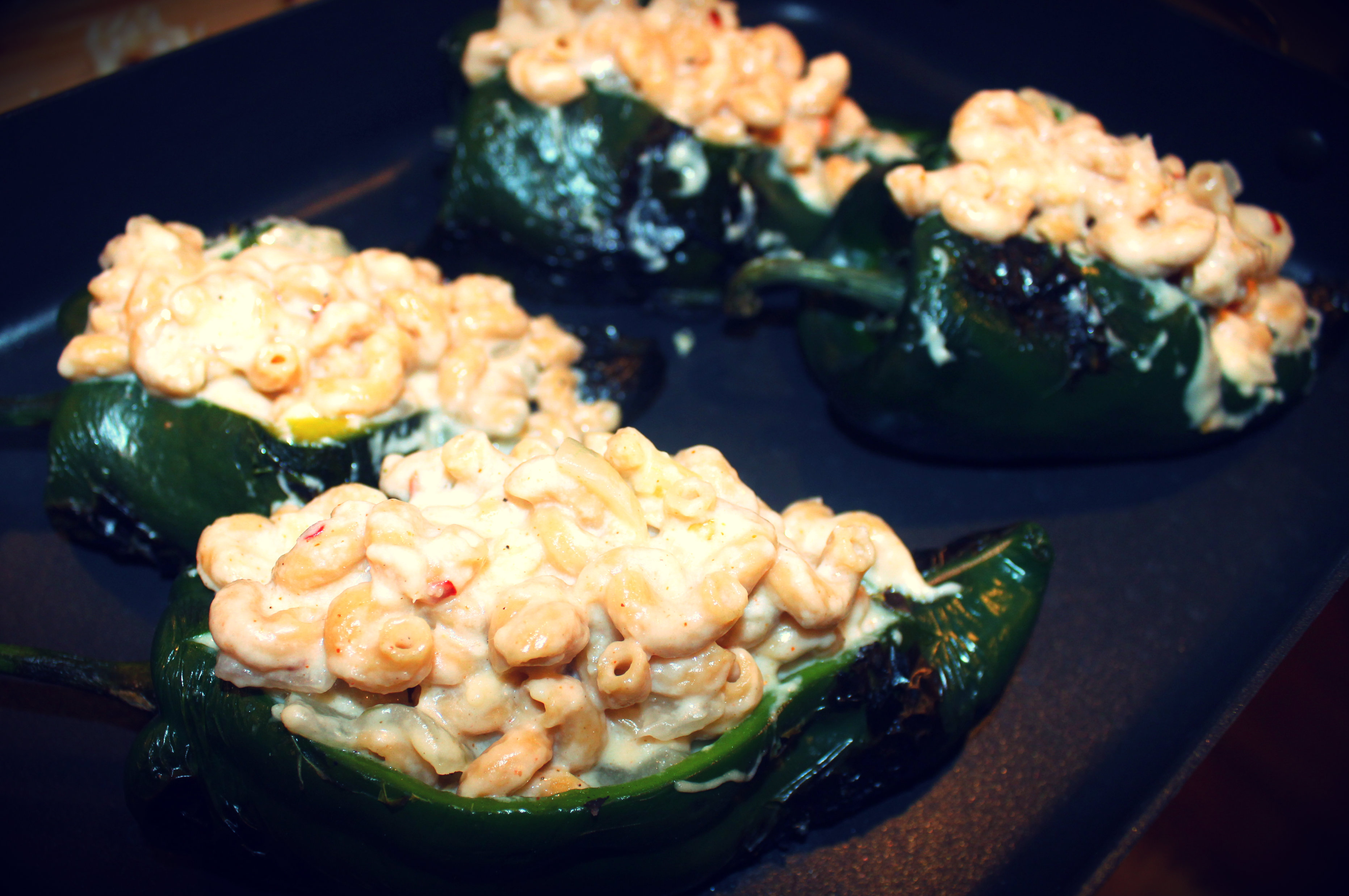 Sprinkle each mac-n-cheese stuffed poblano with crumbled cornbread and bake for 10 minutes or until cornbread begins to brown slightly.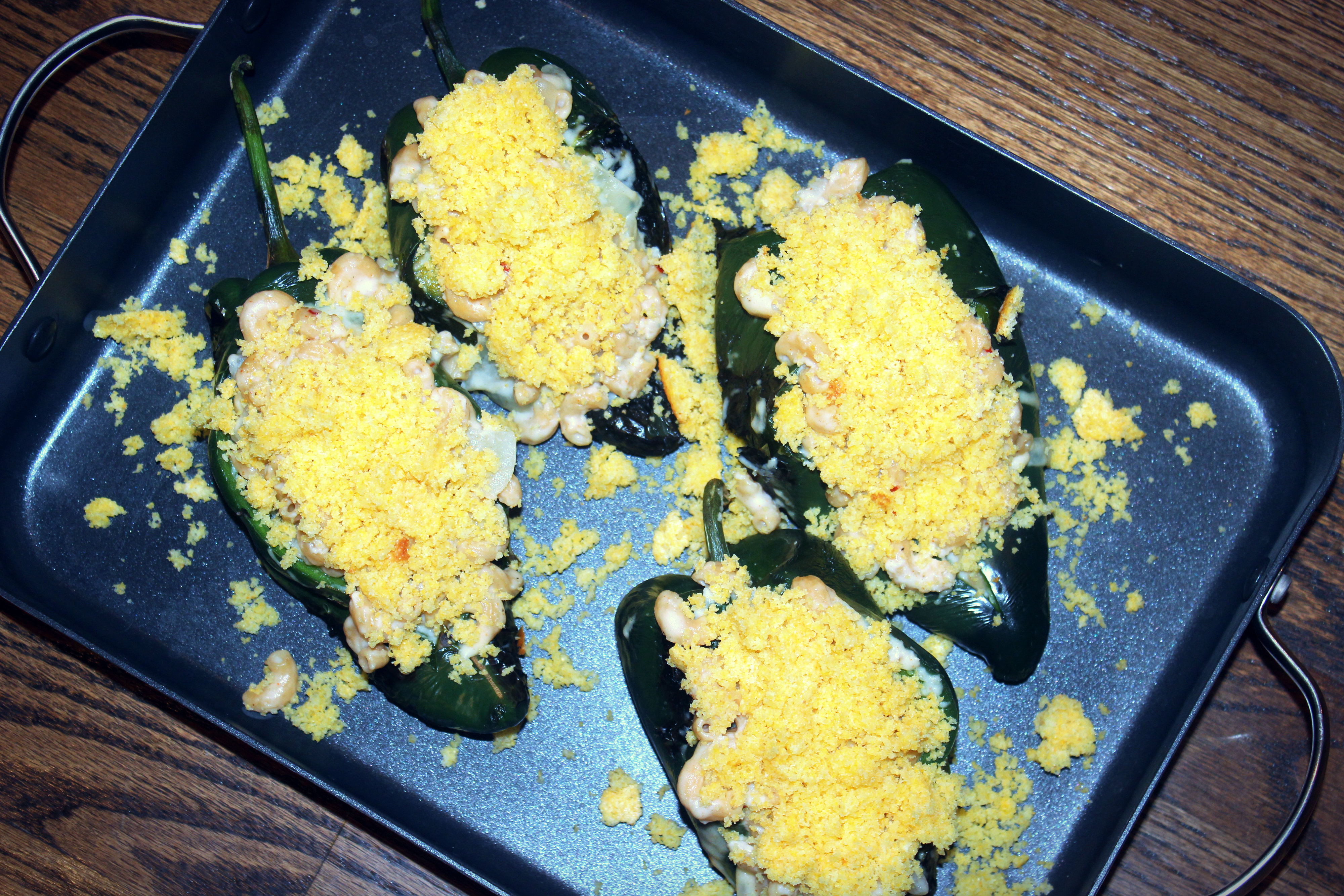 We hope you enjoyed the Mac-n-Cheese Stuffed Poblanos!
Need a side to go with the Mac-n-Cheese?
If you're in the market for a good side, maybe try the fries from our BBQ Pork Poutine. They'll go perfectly with this – and they're super quick and easy.