I've finally reached the third trimester! It's time to buckle down and finish up the nursery. We've done most of the heavy lifting, so at this point, it's just the fun part of decorating. While I was browsing for ideas, I saw a lot of garland type creations that seem to be really trendy right now. They can be made in any color scheme to fit your nursery style and they are so adorable! I came across Miracle in December, a shop specializing in nursery mobiles and fell in love with the look. The shop owner generously offered to send one over for us to check out.
The Miracle in December Story
You may be wondering where the Miracle in December got its name. The owner, Brianna, gave birth to her beautiful baby girl the day after Christmas in 2014. She calls her "my little miracle". And she is the whole reason behind the shop and its name. From this came about a collection of custom, handcrafted mobiles and tutus.
What We Like About Miracle in December
Each of her designs can be completely customized
Our nursery decor is pink and gray. When I spoke with Brianna, she mentioned that she loves creating new pieces and would be more than happy to customize our mobile with our nursery color palette in mind. When I received it in the mail, I knew immediately it would work wonderfully with our existing design. She asks what length and width ribbon you would like so you can be sure it will fit perfectly into your desired space.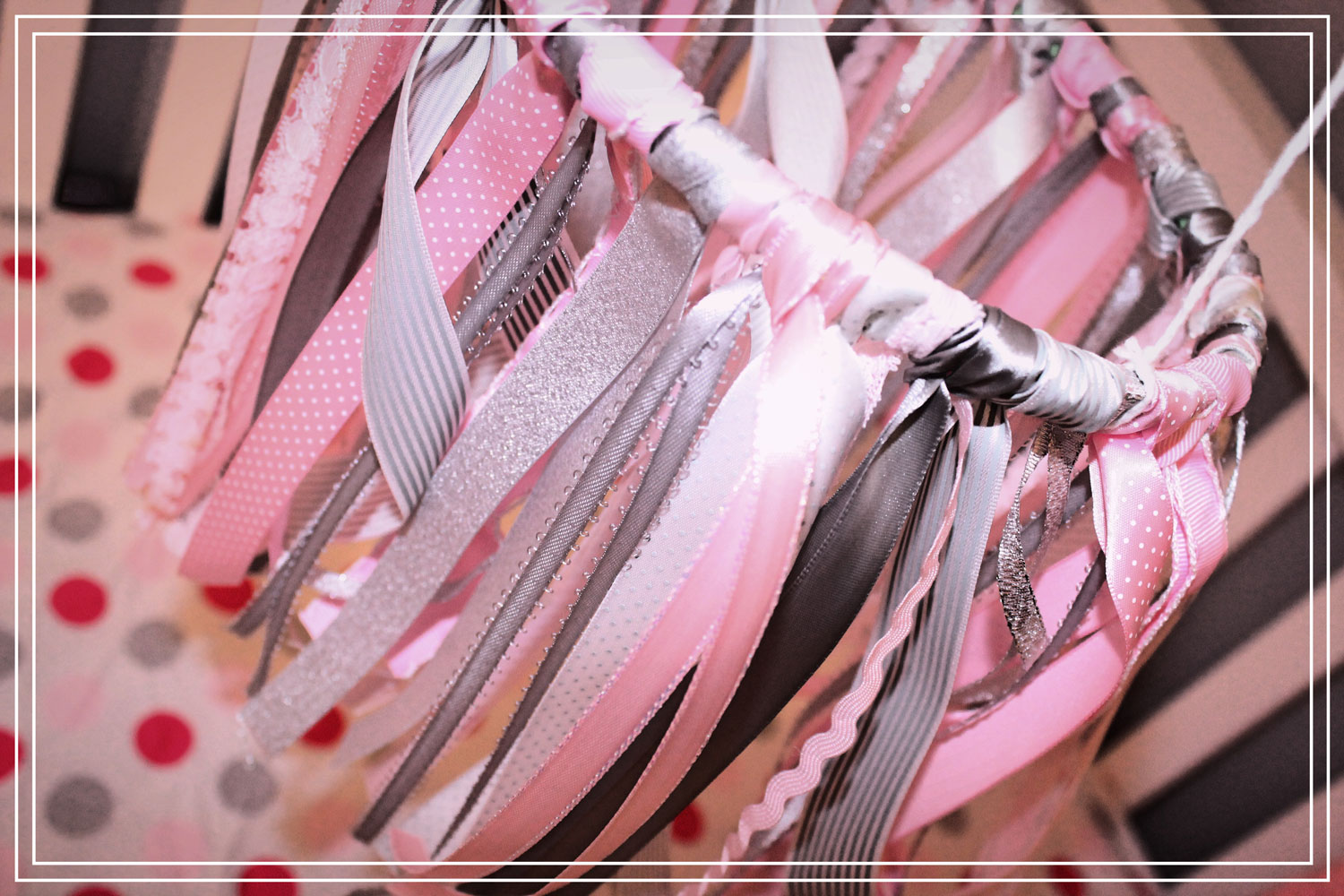 Each mobile is handcrafted
I absolutely love the delicate touch behind each mobile design. Brianna handpicks colors, ribbons, and styles that she knows will work great together for your nursery. And instead of buying something mass produced, you know your design will have an original look to it. There is genuine care that goes into crafting each mobile.
We received it in a very timely manner
For many handcrafted or home products, you never know how long it will take to be assembled and shipped out. I've had experiences where I've ordered things, like a rug or curtains, that are integral to my overall room design. Come to find out a few weeks later that it's on back order and I'm not certain if/when I will ever receive it. With Miracle in December, I always felt completely comfortable with timing. She communicated along the way how long it would take and when it was shipped out. It was amazing service!
Ideas and Uses in the Nursery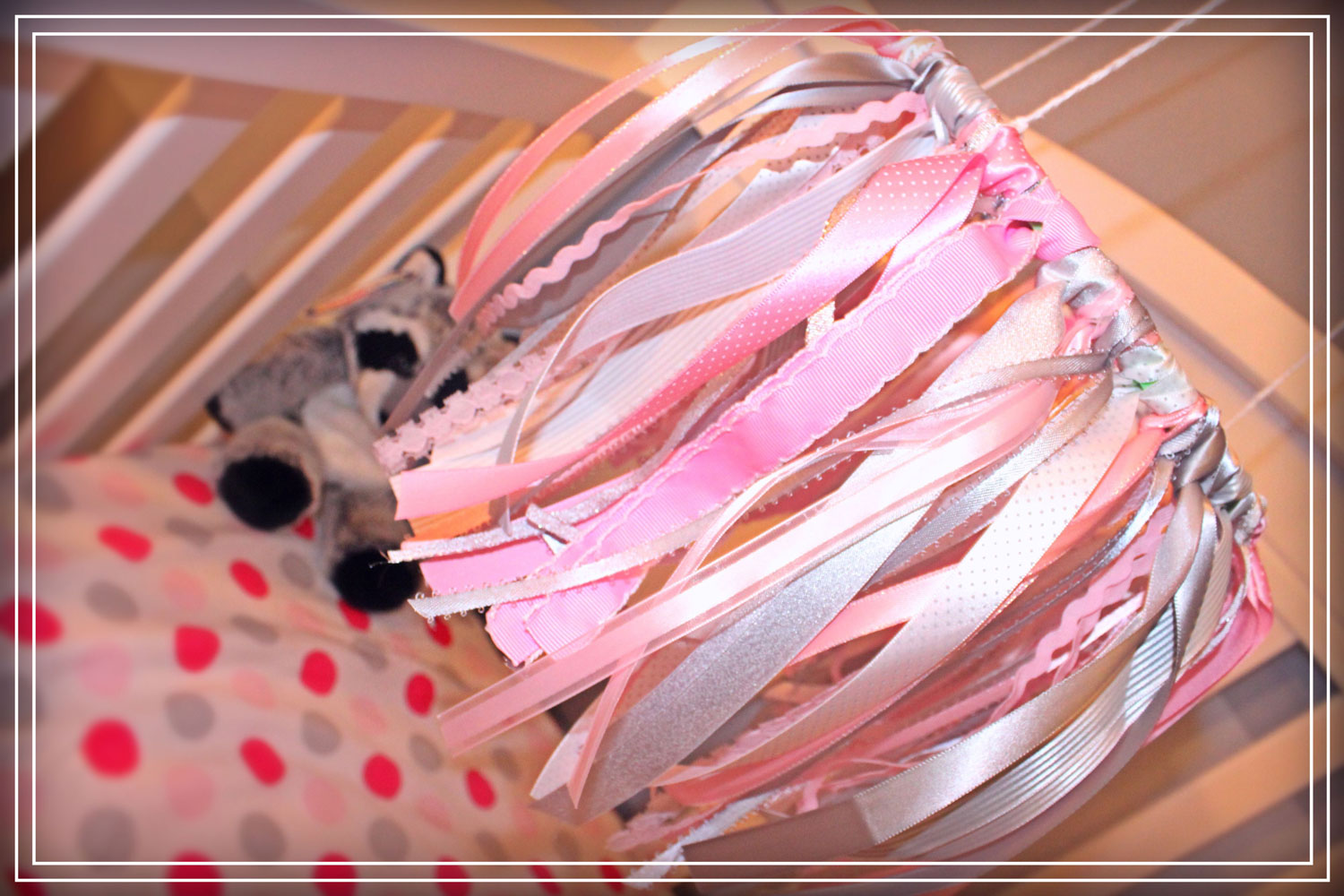 I wanted this mobile to place over the crib for a cute, modern look, but there are so many different uses for these mobile. They can be used as a fun chandelier replacement, added to jazz up a playroom, or used to complement a baby shower theme. Speaking of baby shower, it also makes the perfect baby shower gift. I like it for a baby shower gift because its so original and the mama to be can certainly find a place for it. See if you can do a little digging and find out the nursery colors and then surprise her with a unique gift.
Want to see this mobile and other adorable creations? You can check it all out here.