It's Time for Another Review and Giveaway!
Swaddling seems to be one of those things that every new parent must learn at some point. Lately, I've been looking at different swaddling techniques to ensure I am well prepared when the baby arrives. What most YouTube videos don't show is a squirmy newborn making the task more challenging for a first timer. For this reason, many companies have created easy swaddle blankets for a smoother process. One of the most popular options for simpler swaddling is the Miracle Blanket. Keep on reading for our review (and a giveaway!) of the Miracle Blanket.
The Miracle Blanket Story
The Miracle Blanket was invented as a result of a concerned father over his colicky babies. After many sleepless nights and lots of research, he created a product that allowed his baby boy to sleep peacefully. He says he is extremely aware of how effective the blanket can be because he experienced swaddling one of his children with it and one without. Over time, their three values have become:
Get the blanket to those who need it no matter what it takes
Take better care of their customers than any other company has ever done
Hang on tight because it can be a wild ride
Favorite Things About the Miracle Blanket
One size fits all
One of the biggest benefits with the Miracle Blanket is that it comes in a standard size that will fit any baby up to 14 weeks. After doing so much research and learning many swaddle blankets come in various sizes and weight limits, that is music to my ears. I love knowing I don't have to buy a different blanket every time my baby hits another milestone.
Guaranteed to stop colic
Our baby isn't here yet, so I don't have first hand experience with this. What I can say is that being a first time parent is incredibly nerve-wracking. Since I've never been through it before I worry that something will go wrong and I want to do everything in my power to prevent it. I'm sure this applies to parents who have already been through it before as well. Everyone wants to know their little one is healthy and happy. Knowing there is a product out there to stop colic in case it because an issue is extremely comforting.
Easy to use and very functional
I've done a lot of research on swaddle blankets and the consistent response I find is that the Miracle Blanket is the best design for keeping your baby snug and swaddled throughout the night. I've been reading about little Houdinis who can escape other swaddle blankets, but the Miracle Blanket keeps them secure. If you're going to use a swaddle blanket, you may as well use the one proven to work.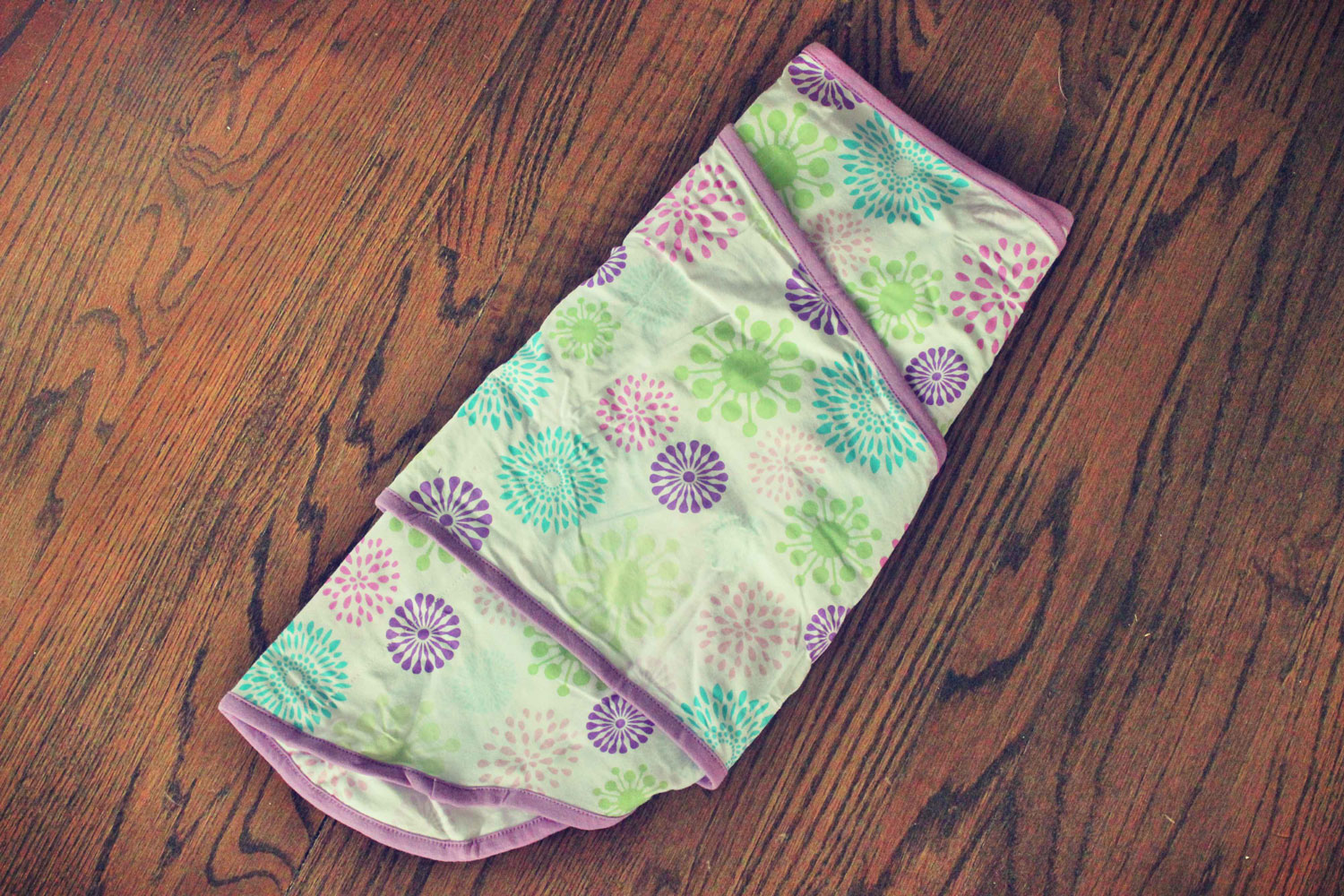 Cute and simple design 
Each blanket is created to be very simple to use – no buttons, velcro, or zippers to fight with. This was very reassuring for me because I can focus more time on other things that matter rather than struggling to get the baby swaddled. It's one less thing to worry about. I also love all the adorable designs available to choose from. The designs are attractive and very modern. There are so many to choose from you'll be sure to find one (or many) you love. And the material is incredibly soft. The fabric is 100% breathable cotton knit, so it works for any season – a major benefit and money saver to not have to buy new blankets for every season.
Trusted
I keep hearing so many great things about the Miracle Blanket. If you look at reviews or swaddle blanket recommendations, you will find this one almost always pops up. It is a favorite of new moms and for good reason. It's also the #1 pediatrician recommended blanket on the market. That certainly helps reassure that you are choosing the right type of swaddle.
Try It Out For Yourself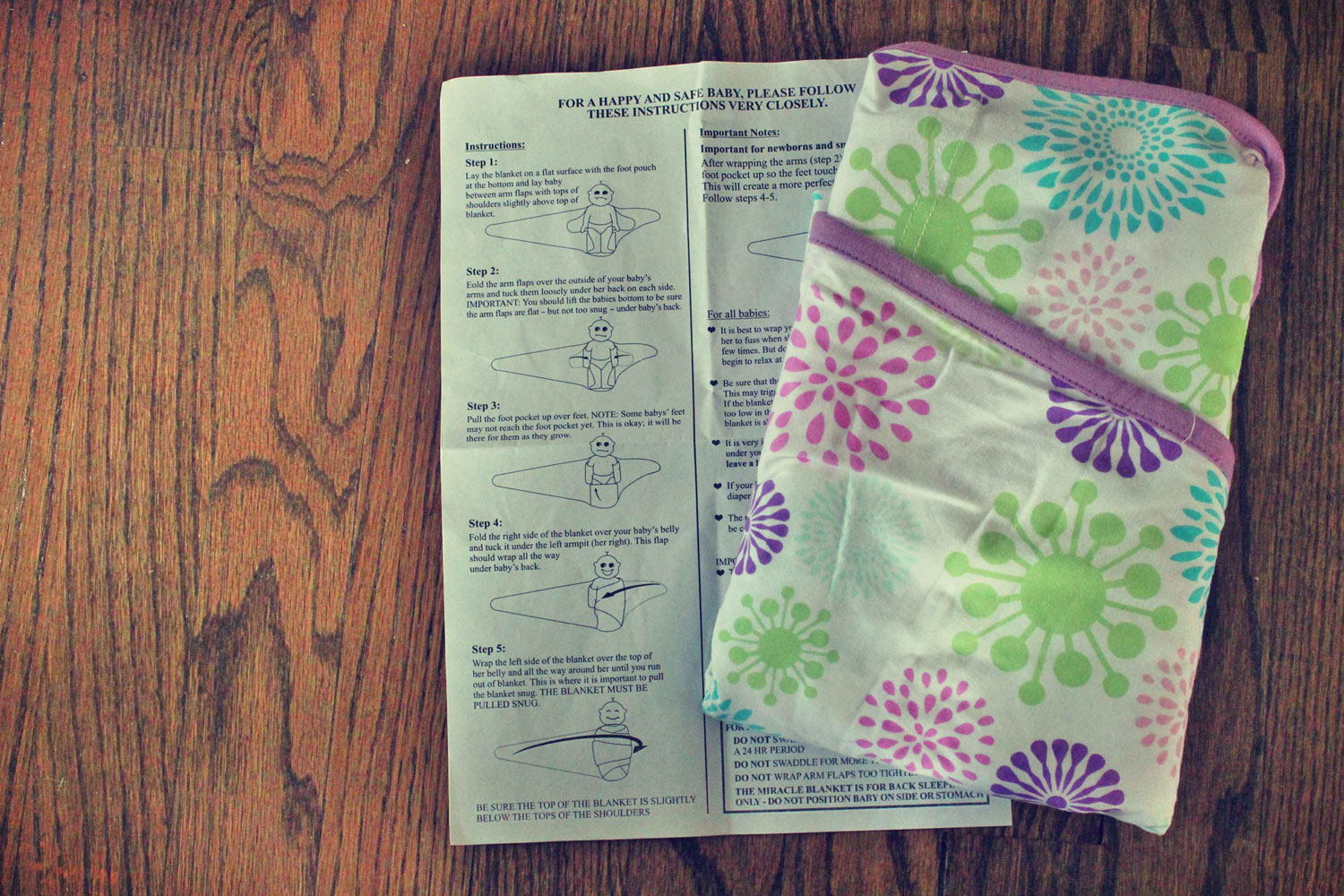 I'm incredibly excited to wrap my baby up in this for the first time. And from what I'm told, anything that can get you some extra sleep at night is totally worth it. I also love that they are so sure the Miracle Blanket will work for you that they offer a 100% money back guarantee. Based on the overall quality, functionality, and design, I highly recommend getting one of these for your baby. Another great baby shower gift idea, too! See all the different designs here.
The Giveaway:
Good news! You can enter to win one of your own. MiracleWare has kindly offered a giveaway for our readers! Enter by April 5th for a chance to win.