Just about everyone has a soft spot for their hometown. We all like to think we live in the best state (which of course is Ohio – take note, Illinois), so why not show it off for the world to see? Let me just say, there are SO many adorable sports-themed baby items out there. After I found out we were having a girl, I wanted to buy all the cute, frilly, lacy dresses I could find. Boy or girl, I think it's only fair to let the guys have something to dress the baby in come game day. I came across Northwest Main and knew I had to have one of their native onesies. Moms and dads can both agree on letting their little kiddo rep the place they love most.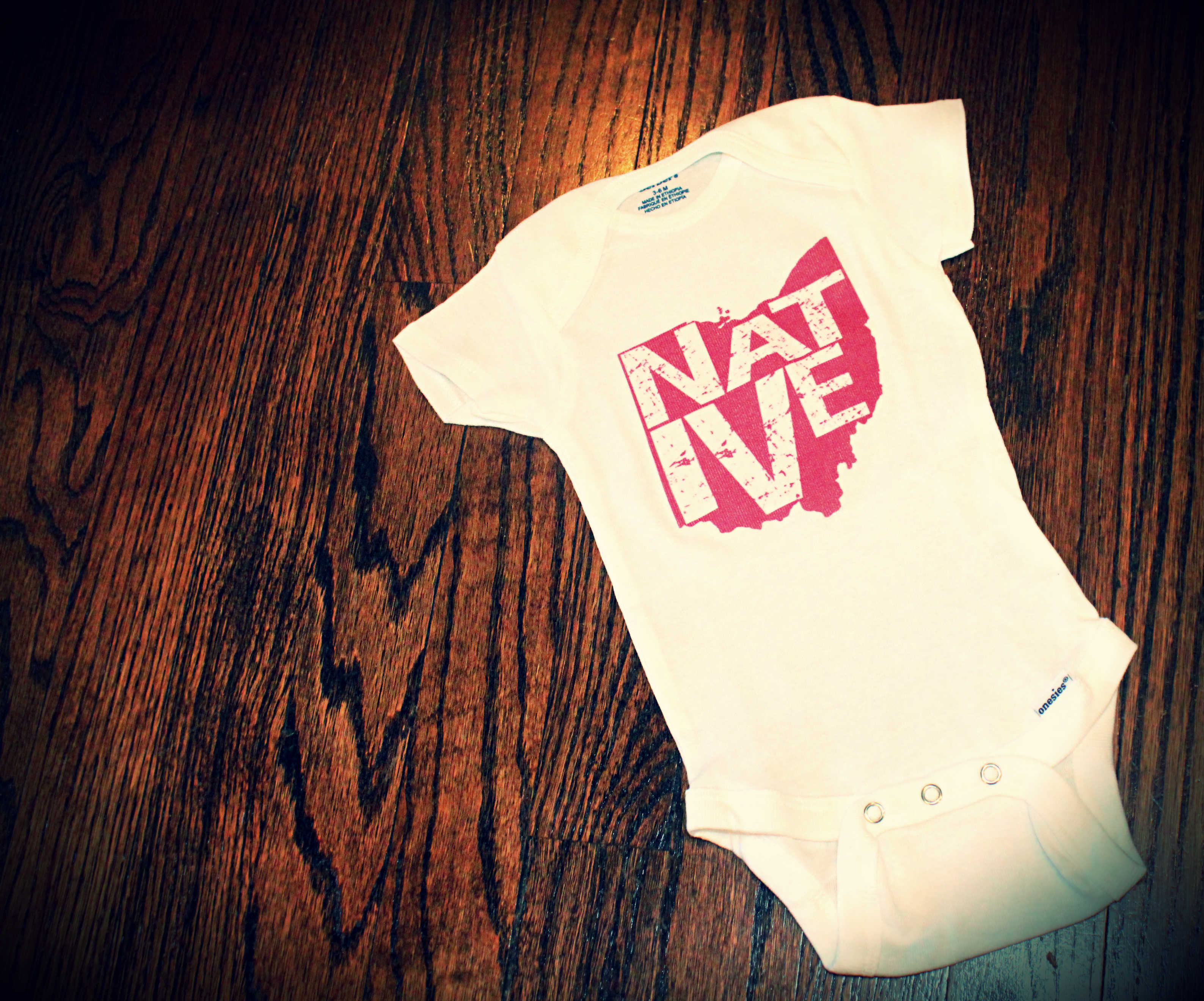 What You'll Find in the Northwest Main Shop
Northwest Main specializes in three different products: native onesies, native prints, and native shirts. As you can probably guess, all feature their signature "native" wording. We checked out the native onesie and it is so perfect. We live in Chicago now, but both grew up and lived majority of our lives in Ohio, so that's what we went with. Here are some things I really like about the baby onesie:
Completely Custom
For all of their products, you can choose the size and color. Specifically for onesies, they come in the typical sizes (0-3, 3-6, 6-9, 12, 18). You can also specify if you want short or long sleeve. And for color options, you have 12 to choose from. We found the "native" text to be really fun, but if you have something else you like (a city or team name for example), just tell them and they will make it happen. The customization is one of my favorite things about Northwest Main.
Super Quality
When I buy something online, I never know what kind of quality I'm going to get. In my opinion, online shopping destroys in store shopping on every account with the exception of being able to see and feel the quality beforehand. Rest assured, these onesies will stand up to repeated use. They are made from a thick Gerber brand onesie and the design on the front doesn't seem like it will chip off after washing.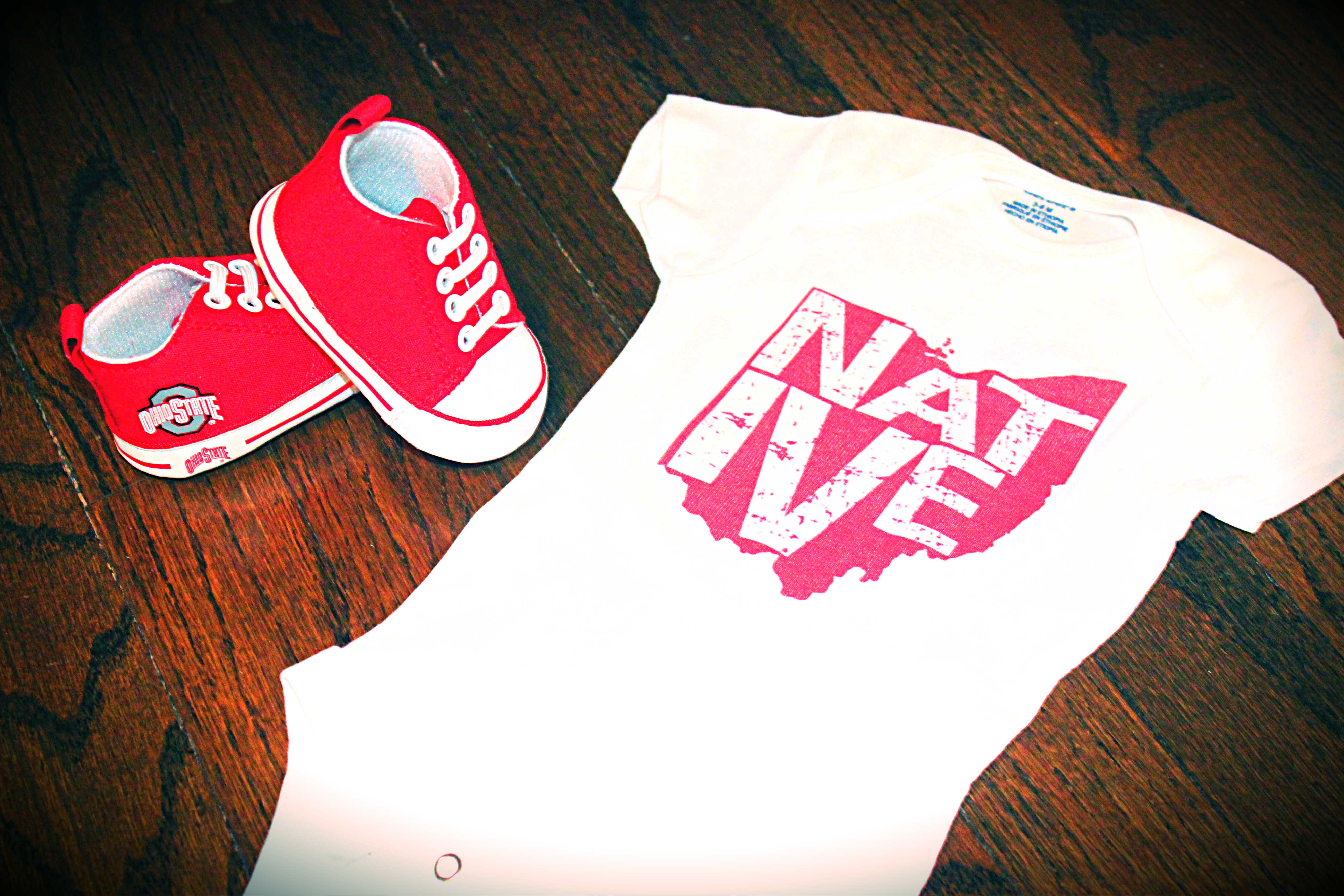 Unique Design
I love that the concept is so original. It's not the same onesie that every newborn in a 10 mile radius will be sporting. It's a great way to rock some state pride while having everyone ask you where you got baby's outfit. We plan to have her wear it on football gameday, but there are so many places and events to wear it out. It also make a great baby shower gift idea or welcome to the world gift.
Check out the designs and let us know which state you would choose to show your hometown pride. Remember, they make the design in both baby and adult sizes. So the family can be all matchy-matchy together!