Who said cookies couldn't be eaten for breakfast? They aren't that far off from donuts, one of the most famous treats from the breakfast food world. While I don't recommend this as a regular part of your breakfast routine, it's ok to splurge once in awhile. And when you throw in some Lucky Charms, somehow you feel just a little bit better about enjoying these with your morning cup of coffee. Plus, your kids will love you for it. Even if they will be bouncing off the walls for the next few hours.
Ingredients
Makes 3 dozen cookies
2 cups Lucky Charms cereal (no marshmallows)
2 1/4 cups flour
1 tsp baking soda
1 tsp salt
1 (3.4-oz) package vanilla pudding mix
1 cup butter
1/2 cup white sugar
1/2 cup light brown sugar
2 large eggs
1 tsp vanilla extract
1 cup marshmallows from Lucky Charms (the best part)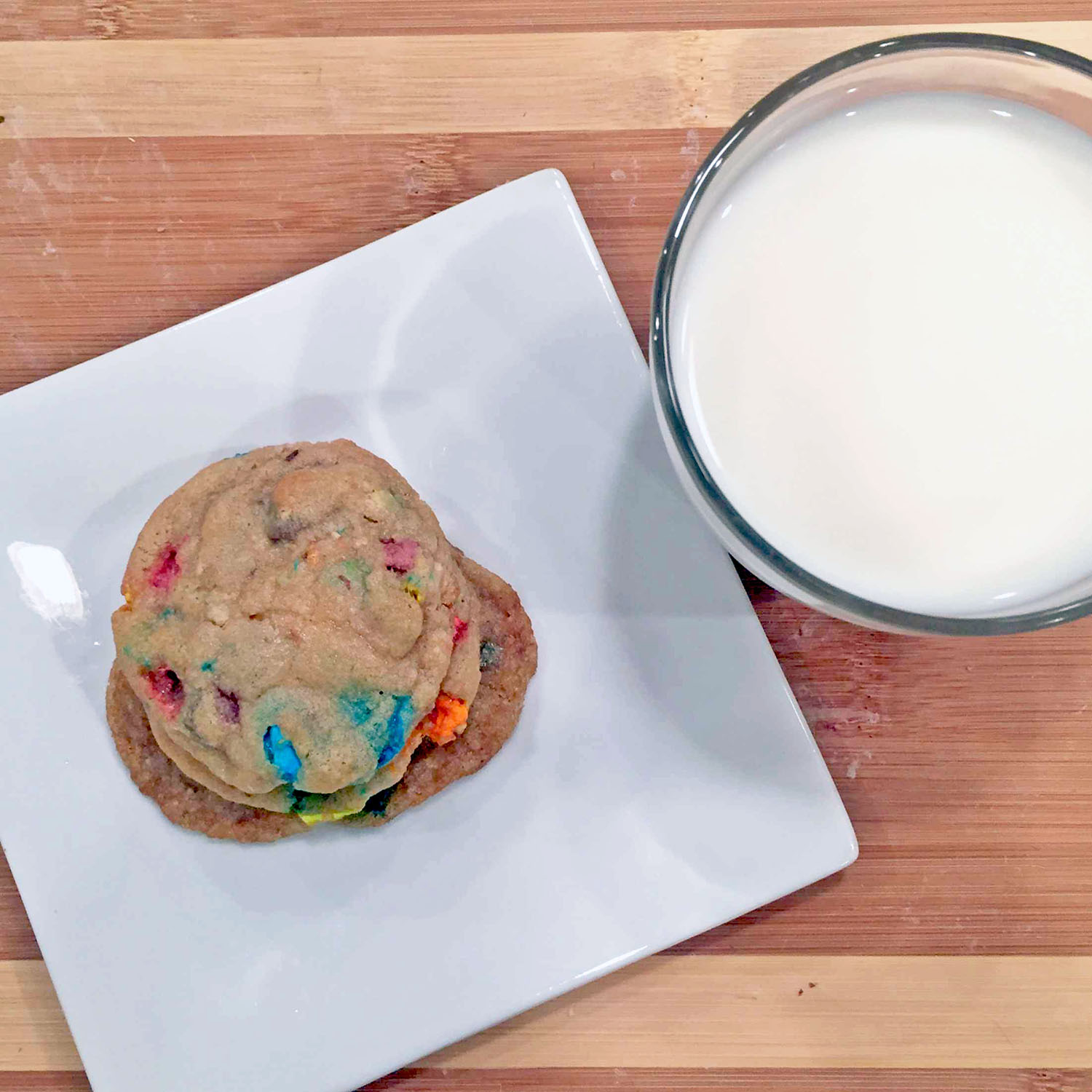 Making your Lucky Charms Pudding Cookies
Line a cookie sheet with parchment paper
In food processor, pulse 2 cups Lucky Charms (without marshmallows) until finely ground
Transfer ground Lucky Charms to a bowl and add in the flour, baking soda, salt, and pudding mix
In the bowl of a stand mixer, beat butter, sugar, and brown sugar until well combined and fluffy. Slowly add in the eggs and vanilla extract, and continue to beat until combined, scraping the sides of the bowl if necessary.
Reduce mixer speed to medium low and gradually beat in the flour mixture until just combined.
Stir in the marshmallow bits using a spatula or wooden spoon until fully incorporated.
Cover and chill the dough for 30 minutes. While dough is chilling, preheat the over to 375 degrees F.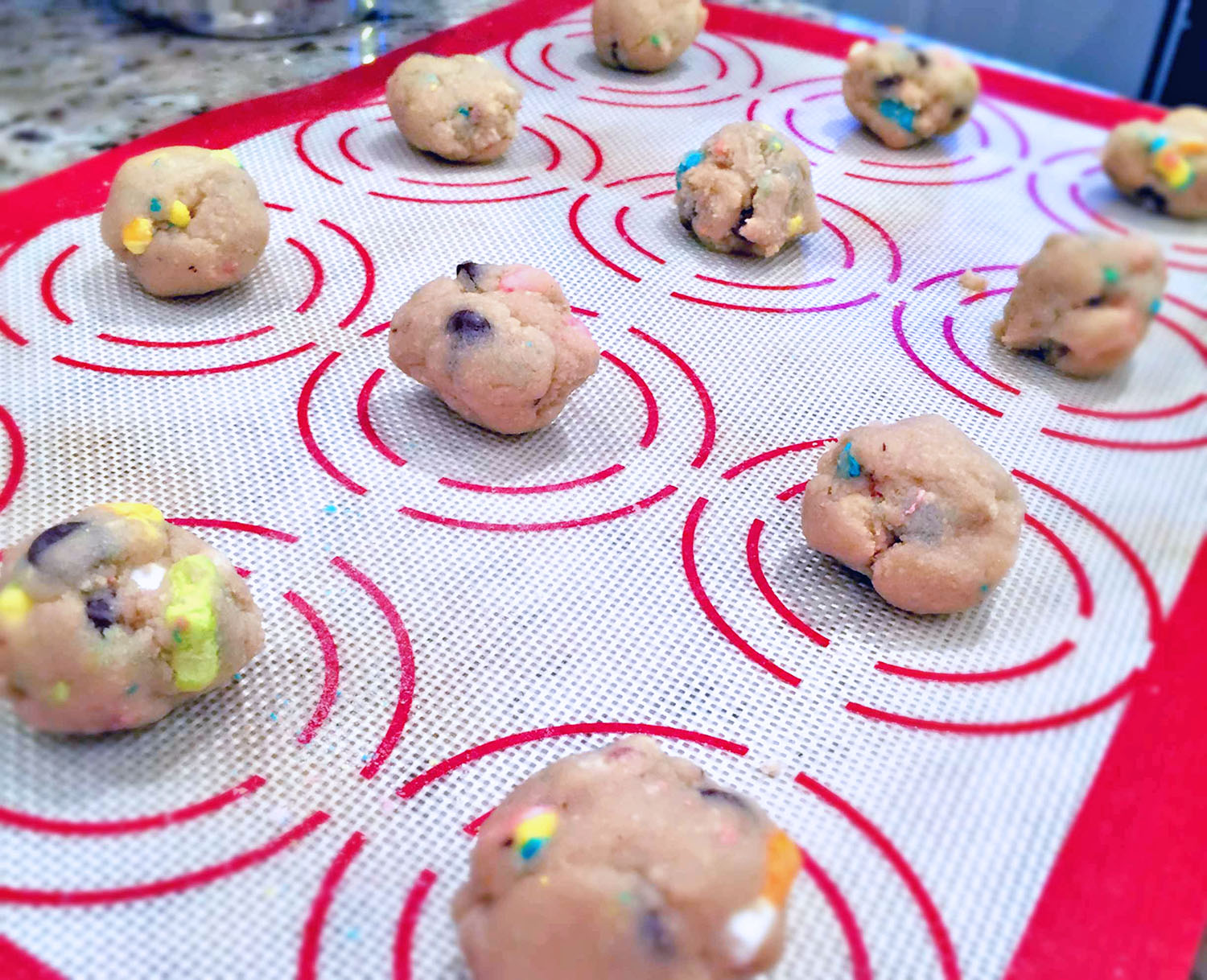 Scoop rounded tablespoons of dough onto the cookie sheet and roll into a ball. Keep cookies about 2 inches apart.
Bake cookies 8-10 minutes until set, but still soft. Cookies will continue to bake as they cool. Let cookies cool for 5 minutes, then transfer to a wire rack to finish cooling all the way. Store in a tightly sealed container.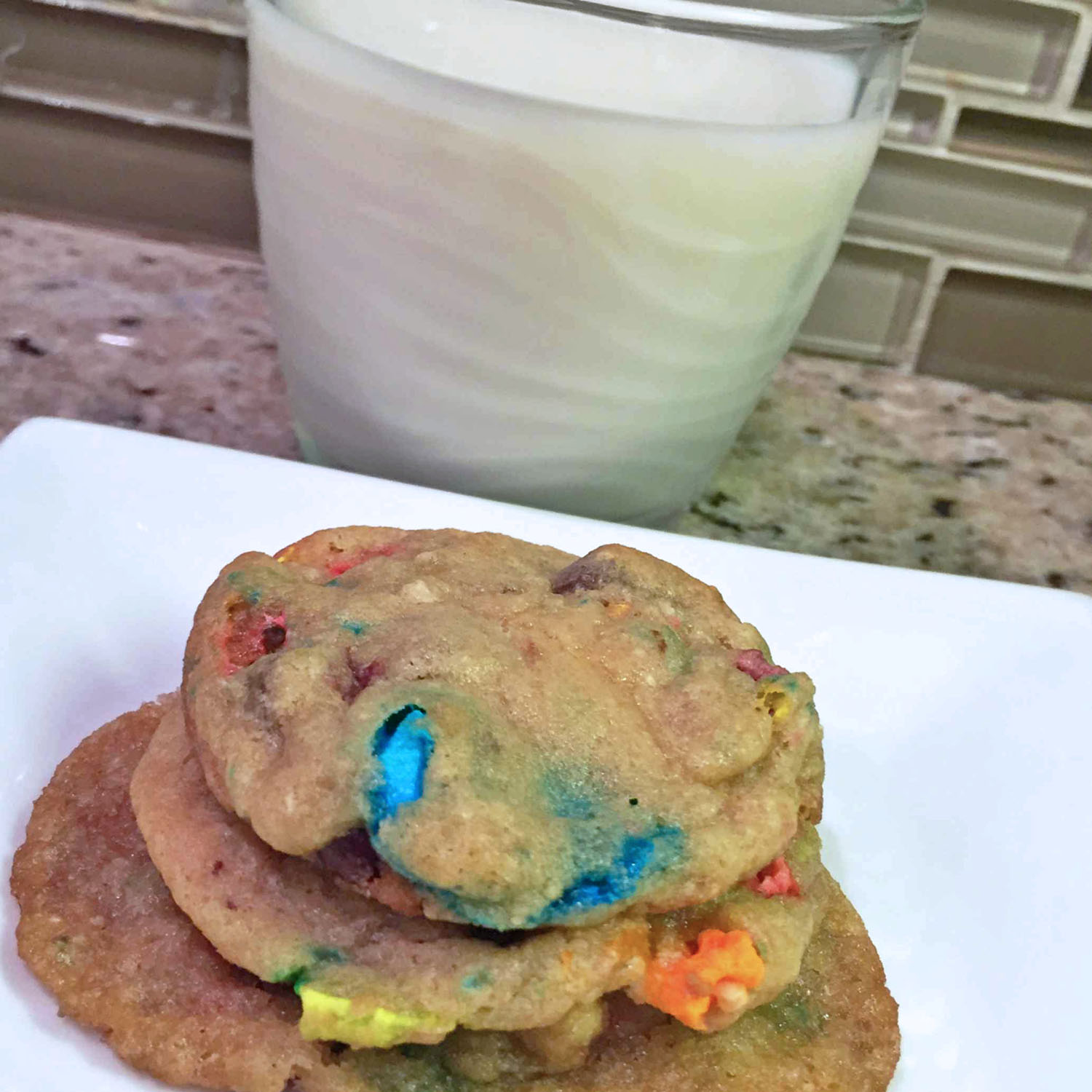 Tip: to keep cookies fresher longer, stick a piece of bread in your cookie container. It will help maintain the softness until you are able to enjoy them!