It's my first Father's Day. Well, as a Dad, you know. As I have never gotten to answer the question, "What do you want for Father's Day?" I did what every other Dad would do: I took to the internet. And I am thankful I did, because I discovered Bitters & Bottles.
What is Bitters & Bottles?
This company with a perfect name (Love it – right? It's a match made in Heaven) is a bar in a box, focusing on creating perfect cocktails each month. Each box has a full size bottle of booze (I grabbed the bourbon option) and all the accoutrements to make a bunch of great drinks. And it shows up on your doorstep with literally zero effort on your part.
Bitters & Bottles started when one of the owners couldn't deliver the components of a perfect Manhattan to his brother. After months of searching, he found nothing. So with their background in retail and spirits, they opened a spirit store in San Francisco (no beer, no wine) and started the subscription box!
But what sets this spirits subscription apart is that it's set up as a 12-month course starting with easy cocktails like the Manhattan and ends with Mezcal. Each box builds upon the previous, and at the end you have a fully stocked bar AND you know exactly how all the flavors and components work together.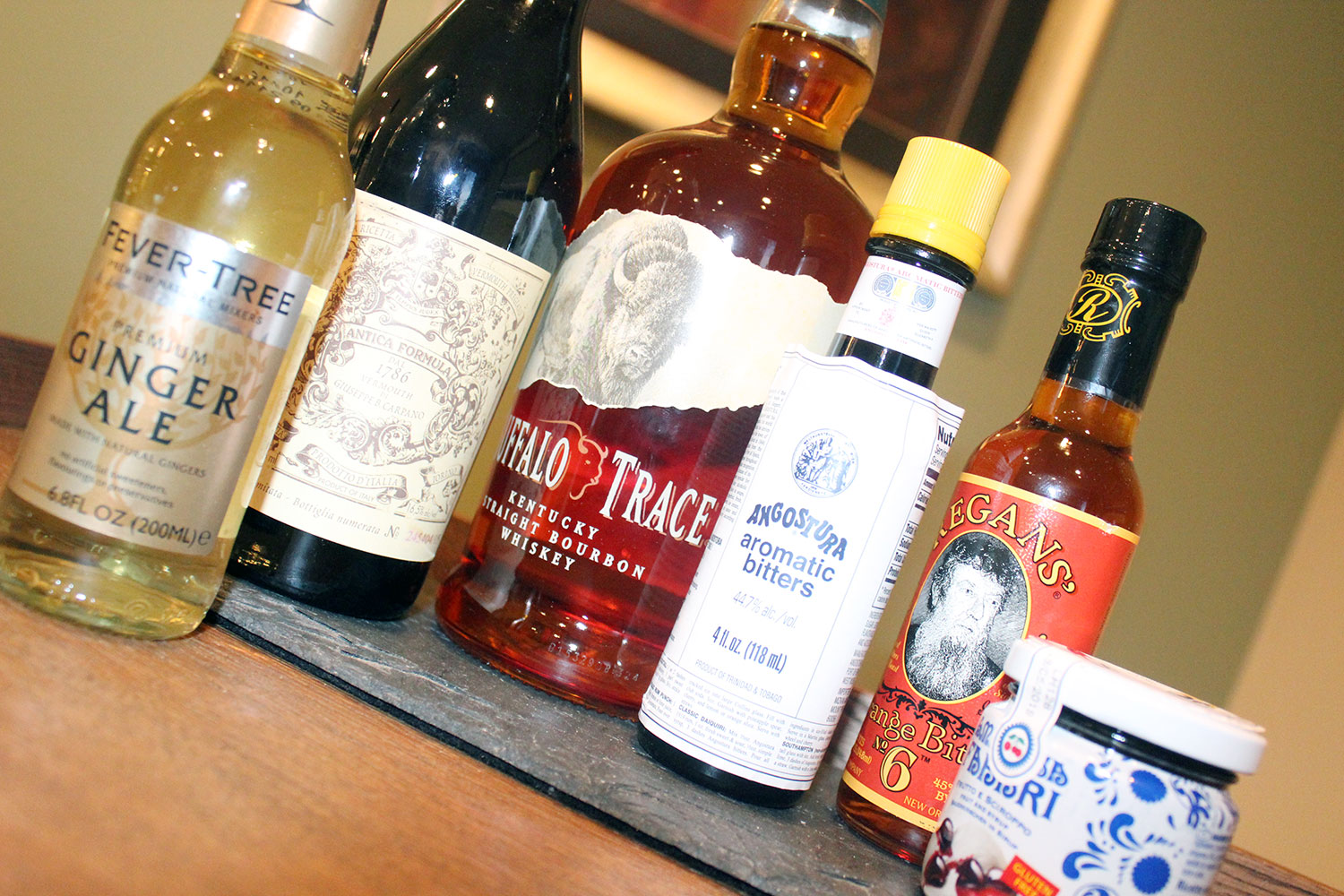 So, Why's it a Great Father's Day Gift?
Anyone that knows me knows I love a good cocktail. And in particular, I love bourbon. There is nothing better than a good movie or binge watching series on Netflix with a fine spirit. Why do you think we named the name the website Bottles & Banter? … You didn't think baby bottles did you? No, just kidding. But it still works.
In all honesty, I know basically nothing about spirits. We've taken wine classes, brewery tours, so on and so forth. So this is something that can teach me what to look for. Anything I can teach myself is a win in my book. And with all of our cooking with fresh ingredients and thoughtful preparation, I think the accompanying beverage should be equally thoughtful.
Everything within this box has purpose. It's not random. The components allow room for experiments on your own as well as creating the classic cocktail to impress. I can say hands down that this would be a perfect gift for Father's Day. Or for the heck of it. My only critique is  that it only comes monthly.