Living in Chicago, we experience all manner of crazy weather. Harsh Winters and humid Summers are pretty common. You never know what you're going to encounter next so you have to be prepared for all mother nature has to offer. Recently, I came across a company called Cozy Cover, which offers a convenient way to keep baby protected. No matter where you live, you likely experience some kind of undesirable condition that warrants an added layer of protection for the baby. Cozy Covers offers a variety of products designed to keep your little one safe and happy. Here's a peek at some of their most popular products.
The Original Cozy Cover
As the name implies, this infant carrier cover is designed to keep your baby cozy and snuggly warm during cooler conditions or periods of wind and rain. It's incredibly soft and easy to assemble around your infant carrier. So when you're in a scramble and notice it's drizzling outside, you can quickly throw this on and head out the door.
Material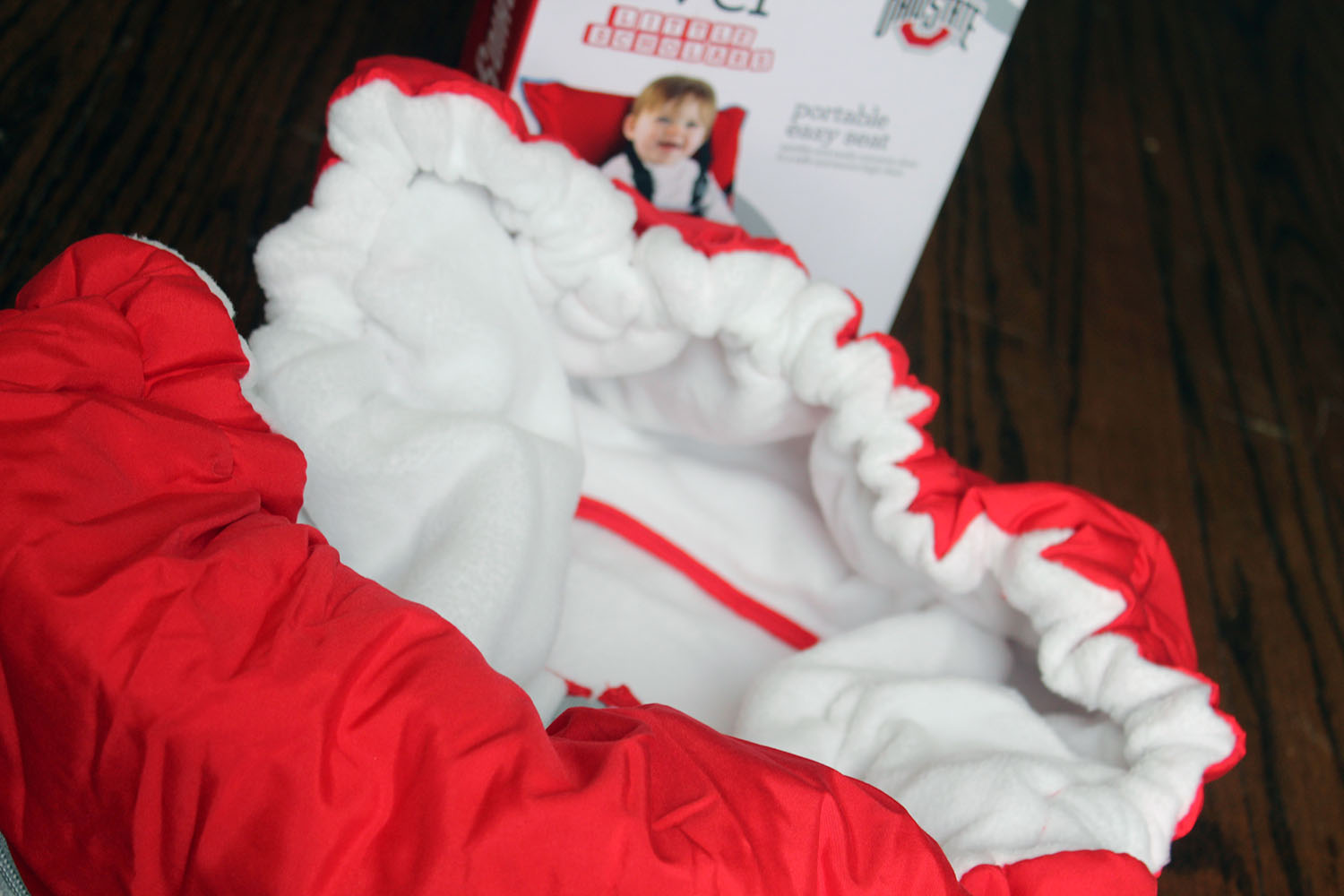 The interior of this cover is made from a soft fleece to keep baby comfortable. And the outside is coated in nylon, which is great for wet weather conditions. The overall feel is very durable and seems as thought it will last through many different weather conditions.
Styles
I love all the color and design options for these covers. You can pick from patterns, quilted, and even collegiate designs. The collegiate styles, Little Scholars, are available for most any team you can think of and you can also get compatible products to match (more on that to come).
Functionality
Each of the covers has dual zippers so you can get the baby in and out in a snap. It's really roomy inside so you don't have to worry about fighting with a fussy baby to get him/her situated. There is also a handy flap that goes over baby's face so you can shield your little one while on the go. You can easily peel it back so you can see the baby while they sit warm in their carrier.
Sun and Bug Cover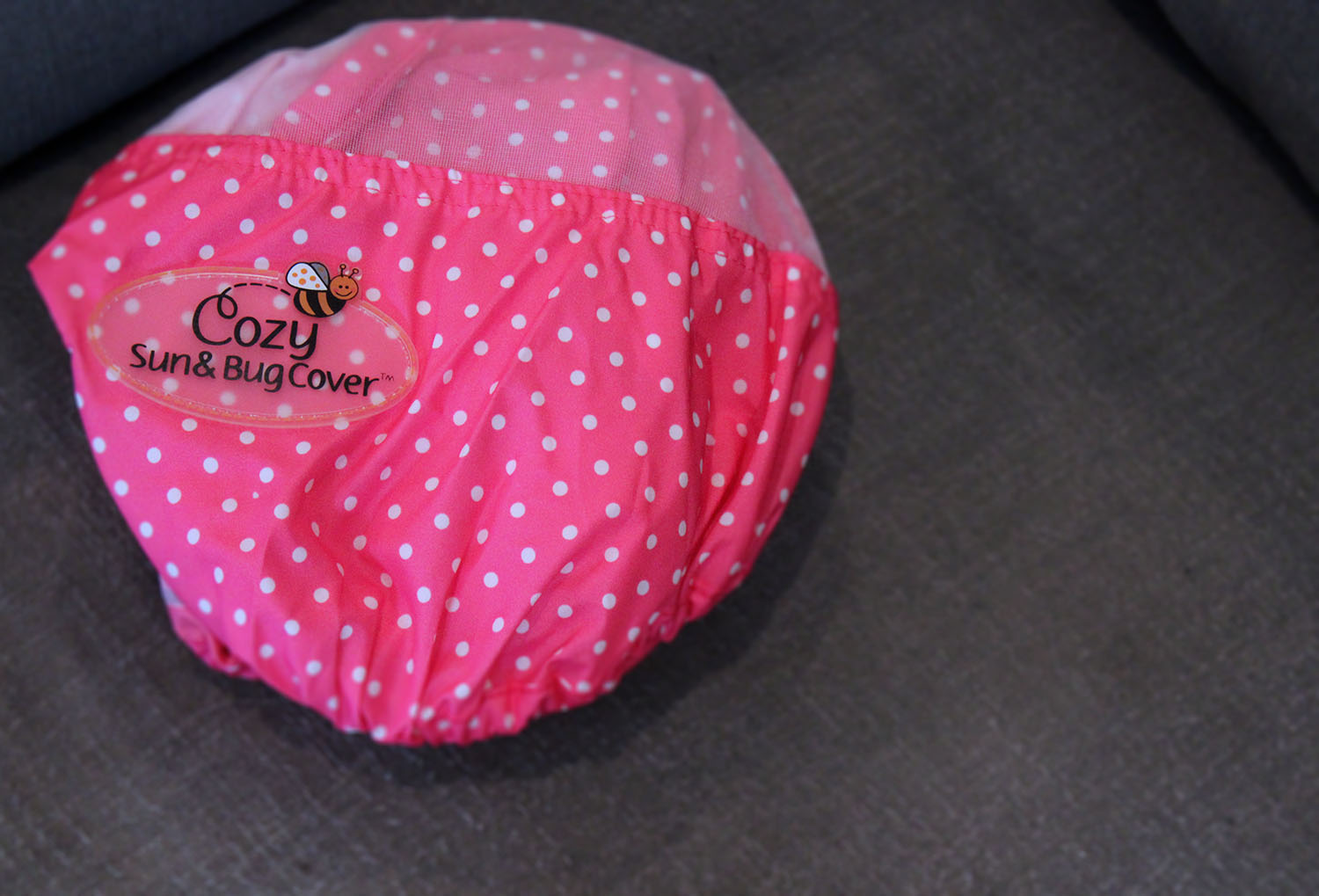 Now that Spring is upon us, it's starting to warm up and soon the bugs will be out in full force. For some of you in warm, sunny climates, this might be a year round occurrence. Either way, you'll need a solution to keep pesky insects and harmful UV rays away. The Sun and Bug Cover does just that.
Styles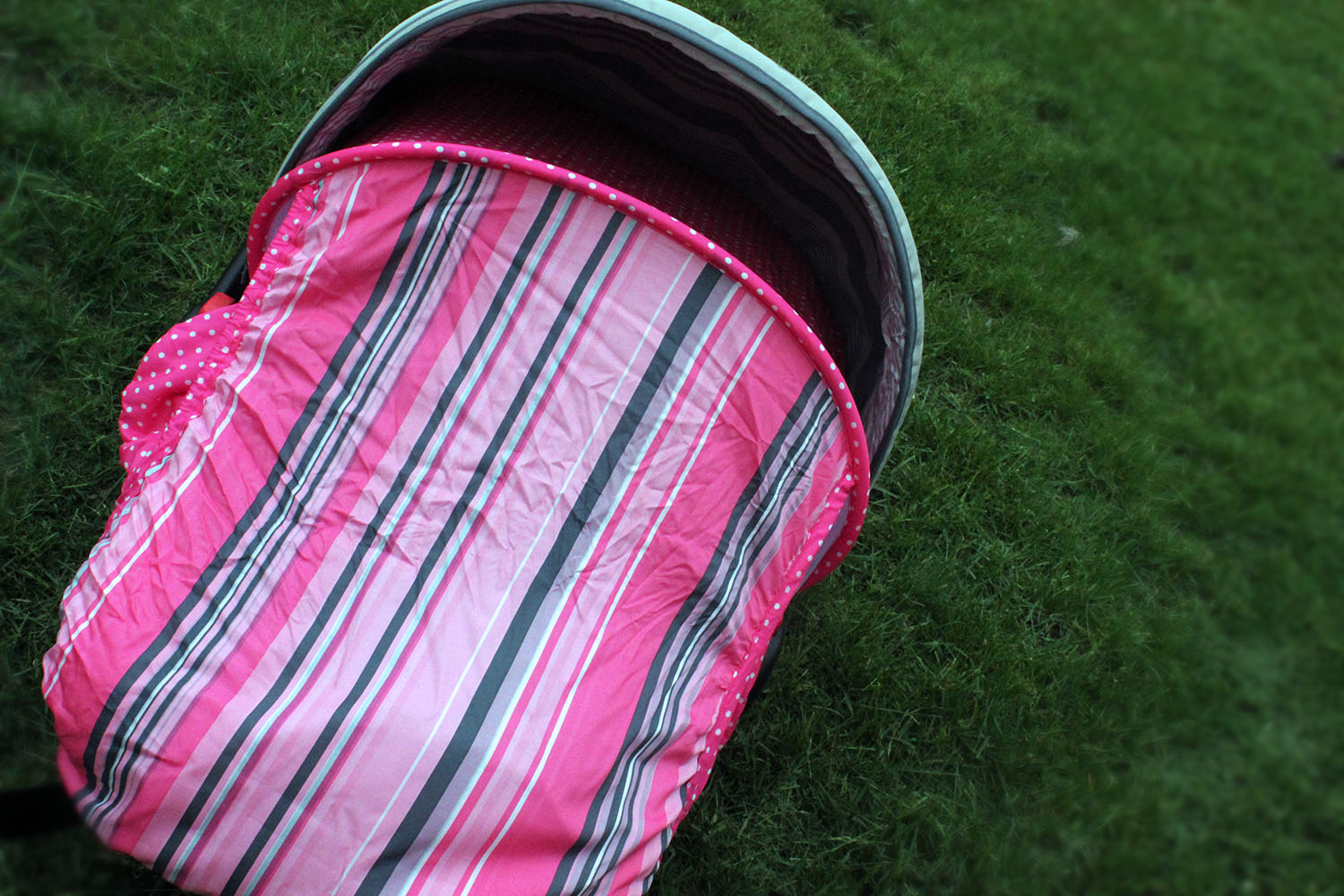 Like the thicker Cozy Cover, the Sun and Bug Cover also comes in a variety of designs and colors. We had the opportunity to check out a pink color as well as a cover from their collegiate line – both mom and dad are happy! Many of these styles are compatible with the Cozy Cover, especially the collegiate designs, so you can get a matching set.
Functionality
There is is a mesh material with a self supporting canopy to provide proper ventilation. Insects stay out, but it's still very breathable. It also contains a pull over flap to keep those harmful sun rays from damaging baby's sensitive skin.
Combo Pack
For the ultimate Summer solution, you can get the Sun and Bug Cover as part of a combo pack. Along with it you will receive a Lightweight Cozy Cover. The Lightweight Cozy Cover is weather resistant, so it's great for wind and rain, or even cooler weather. It zips down the front and also contains an opening for baby's face.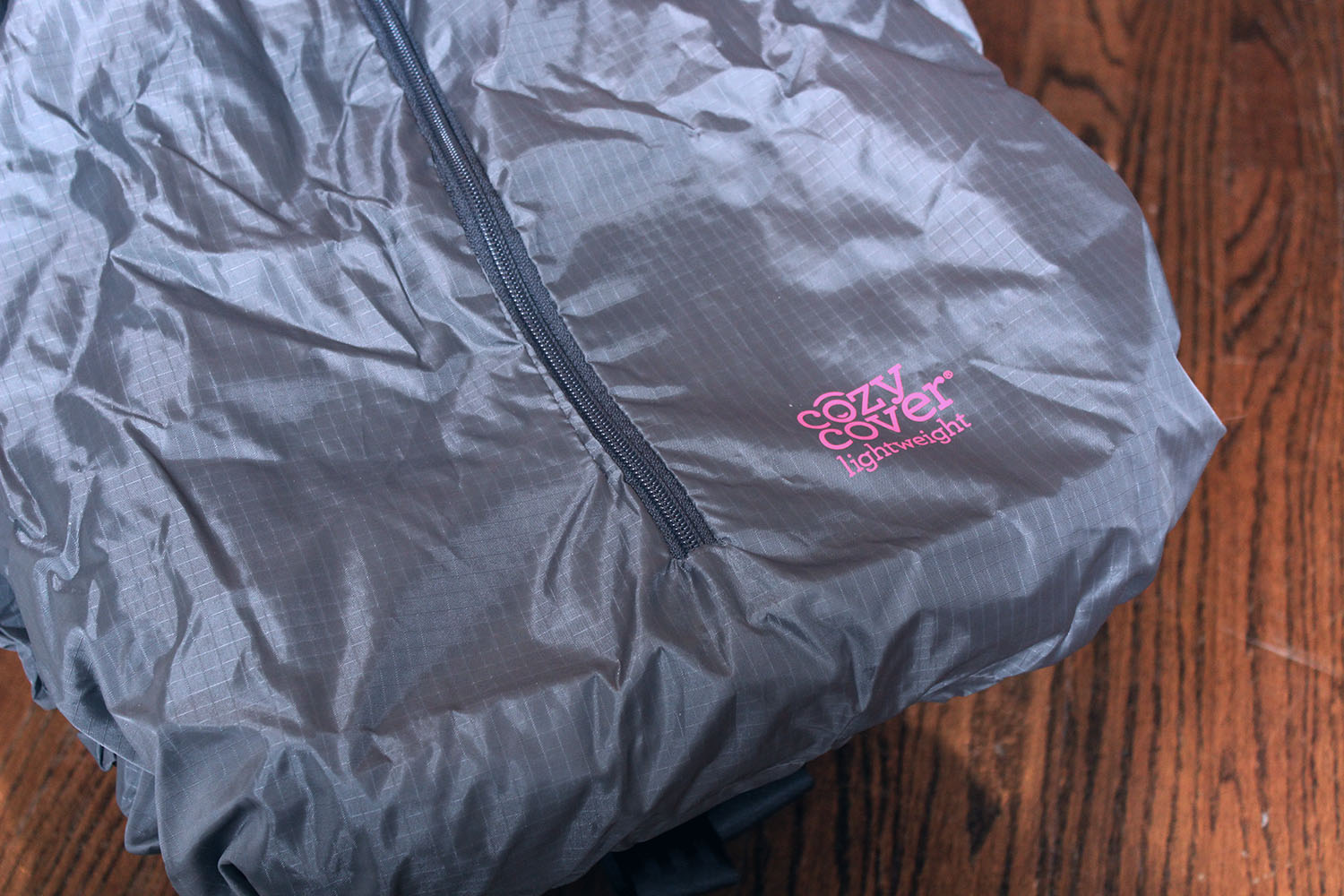 Portable Easy Seat
Separate from the line of infant carrier covers, the Portable Easy Seat is an on-the-go high chair. It's perfect for parents that frequently travel or are away from the home. It comes packed with a convenient bag so you can bring it to restaurants or throw it in the car for any outing that may require a high chair.
Safety
One of the biggest factors for a portable high chair is whether it is safe to use. Most importantly, the product states it is only for use with children 6+ months and over 35 pounds. If you've met these requirements, then yes, it has been created with safety in mind. The seat features a 5 point safety harness to ensure baby is secure at all times.
Adjustable
There are a lot of different types of chairs out there. And you can rest easy knowing the easy seat is designed to fit many different models. It has an adjustable back so you can easily assemble and secure baby safely inside.
Portable
The main purpose and advantage of this high chair substitute is that it's very portable. It wraps neatly inside the included bag so you can take it everywhere with you. It's also very lightweight and easy to set up. Perfect for vacations, restaurants, and essentially any kind of outing. I love it because grandma and grandma don't have a high chair, so this is easy for us to bring along.
On-the-Go Changing Pad
Another convenient travel product, the On-the-Go Changing Pad is a compact changing device. You can't pack up your large changing pad to take in your diaper bag, so this is the next best thing.
Easy to clean
These changing pads are made from safe materials and are extremely cleanable. The surface is very easy to wipe and I like how low maintenance this is.
Features 
Not only does this function as place to chance a diaper, but it contains several pockets to store necessities like diapers and creams. It also has a convenient little velcro handle that attaches to the stroller.
I'm so happy I had the chance to try out all these products. We travel a lot and I highly recommend each of these for easier travel. I also think they make perfect gifts. Some of these things aren't typical items moms-to-be remember to purchase, but they're very practical. And they come in a variety of colors so you can personalize it to the new baby.