We're all familiar with the classics: Dr. Seuss, The Very Hungry Caterpillar, Corduroy, Goodnight Moon, and so on. And there is absolutely nothing wrong with starting baby's library from these popular titles. They are classics for a reason after all. But sometimes you are looking for an original book option to give as a gift, or you just want some more unique reading material. In that case, we have put together a list of some of the more underrated children and baby books.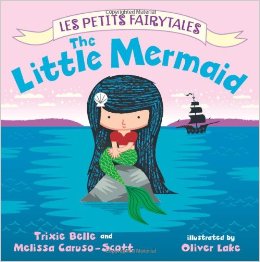 The Little Mermaid is a fairly lengthy story, which is why it's not often found in baby book form. Thanks to Les Petits Fairytales, you can read your favorite stories in a matter of minutes. This edition is created with little readers in mind and features mostly illustrations with a few words thrown into the mix. Les Petits Fairytales also offers other fairy tales and is a great way to introduce your baby to these famous stories.
This book featured on the New York Times bestseller list is not a common baby book. We love it for the illustrations. The images weaved throughout the book are unique and colorful. Even though the baby won't fully appreciate all the silliness just yet, you can help spark some imagination with the artistic illustrations.
It says it all in the title. On the Night You Were Born celebrates the birth of a baby. Touching the hearts of mothers, fathers, grandparents, etc. everywhere, this book makes each child feel special and unique. The illustrations are beautiful and it will be one of those "you'll always remember reading it to your baby" type of books. It has love, sentiment, amazing imagery, a strong message. Really it just has everything.
A story about a little baby that is ready for bed, but first needs a good dose of kisses. It's cute because parents can play along by giving real life baby kisses. The illustrations are also bright and colorful to capture your little one's interest. Plus as your baby grows, it becomes an educational counting game.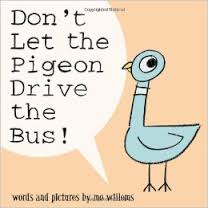 This book is not only cute, but the illustrations are quite entertaining. We like it will grow with your little one. The images are fun for the baby to look at while he/she is younger. And when you have an older child on your hands, it's fun to play along. Kids can answer back and it serves as a more interactive type of book.
You're probably thinking one of two things: this is a popular book and therefore not under the radar, or this is not a book for babies. Typically yes, it is meant for older kids. And while it's a popular book, mom won't be receiving 10 of them at the shower. It's not traditionally thought of as a baby book, which is why it makes our list of under the radar baby books. And we're not talking the standard chapter book here. If you didn't already know, J.K. Rowling has a line of illustrated Harry Potter books. And they are perfect. This isn't the type of book you sit and read in one sitting, but it is more of a sentimental gift for the baby that he/she will grow with.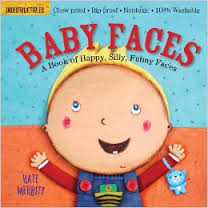 The Indestructibles line of books are known for being just that, indestructible. There are a variety of stories you can choose from. Each book comes baby-proof, chew-proof, rip-proof, and drool-proof. These are great books for even the most rambunctious baby. Many babies like to put books in their mouth and these books are perfect for such occasions.
Berenstain Bears books are always great for a baby because it starts a collection. This one in particular is perfect for the birth of a new baby. And keeping with the theme, you'll be able to gift a new one for each occasion. There are Berenstain Bear books for birthdays, grandparents, going to school, being afraid of the dark, vacationing, Halloween, etc. They also do a great job of teaching life lessons.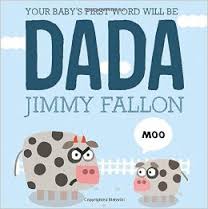 All we truly need to say is that this book is written by Jimmy Fallon, and that should be enough. But to give you some additional insight as to why we like this book, it's fun for both parents and kids. The illustrations are hilarious. And there are very few words, making it a quick and easy read for a younger baby. It's also a fun gift for dad! In fact, this was one of the first baby books I bought for my husband.
Gaston is the story of a lovable bulldog and poodle duo. Gaston the poodle switches places with a bulldog he meets in the park and now must find his way back home. It's a cute little story of love and family. Also great for kids that love puppies!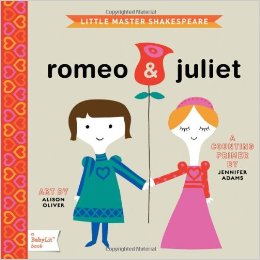 If you haven't come across all the adorable BabyLit Books out there, check them out. They turn many of classic novels into cute baby versions. We love the Romeo & Juliet book, it's too cute. But you can also get other stories like Wizard of Oz, Pride & Prejudice, and Moby Dick. Start your kiddo out at a young age with great literature!
These baby books are very cute and make excellent gifts because they are all personalized. They will certainly be more of an option after you have the baby or know the baby's name. There is a variety of themes, so you can customize the book to the baby's interests, gender, etc. And I See Me offers gift sets, so you can get a stuffed animal to match the book, or even personalized music.
We hope these children and baby books give you some inspiration when creating your baby's library. It's always fun to mix some of these in with the classics (and you'll do less repeating the same book over and over).
We're Giving Away One of I See Me's Baby Books!
I See Me Books has also offered to give one reader a gift set to build on, or in some cases start, baby's library. Enter below to win My Sing-Along Book and Personalized Music.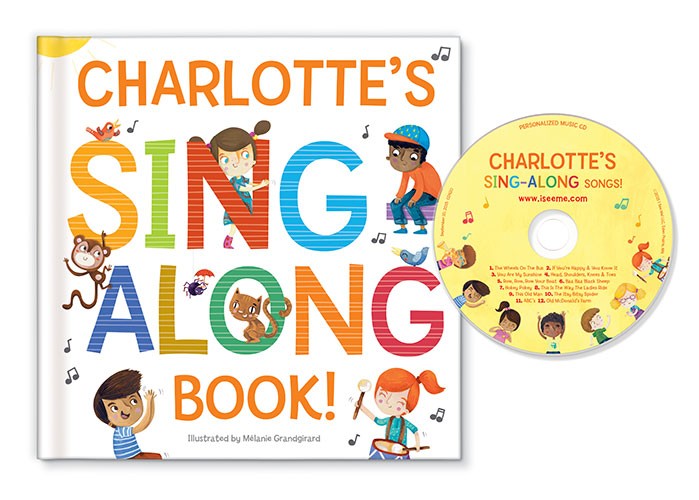 Disclosure: I received these products for the purpose of this review. Hosts & participating hop bloggers are not responsible for sponsors or self-sponsoring bloggers that do not fulfill prize obligations.
Thanks for joining us for the Lots for Tots Hop hosted by The Kids Did It and The Mommy Island. We have some great prizes for you, so be sure to check out all the other bloggers.