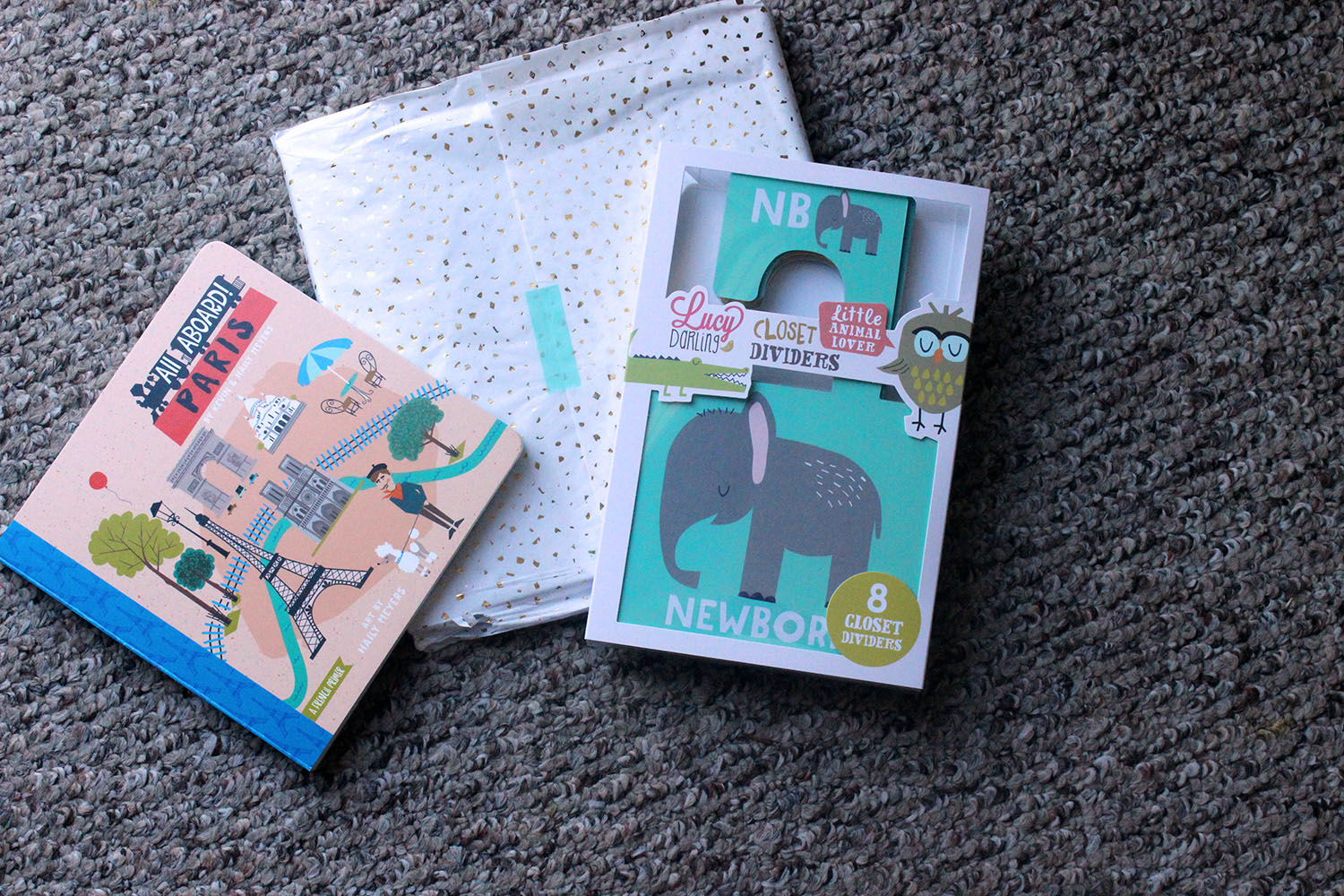 We all know somebody who has that inspiring, artsy style. If that person has kids or is expecting, it's challenging to find the perfect gift that will fit in with their perfectly modern nursery. Recently, I came across Lucy Darling and immediately thought of these creative types. Lucy Darling got its start after mom and graphic artist, Haily Meyers, became pregnant with her first child. She wanted to design the perfect sticker for her new baby and from that a brand was born.
What is Lucy Darling?
I was really drawn to Lucy Darling for their unique designs, which they describe as "retro with a modern whimsy". I would say that accurately describes their style. After reading about their story, I found their message incredibly encouraging. In part, they describe their motivation as "Thousands of babies are born everyday and no two are alike. At Lucy Darling, we are committed to enriching darling moments, creating memories that are as special and unique as each individual child." So with a strong message as that, of course I was really excited to try out these products for myself.
One of the biggest tasks for any parents-to-be is building and organizing the nursery. It doesn't seem like much at first, but there's a lot that goes into it. And nursery furniture and artwork isn't you typical baby shower gift. So it can be well appreciated to receive some beautiful nursery decor.
I have to be honest, I have seen these closet dividers in various places and didn't think I really needed them. I was wrong. I needed a way to organize by size, but thought I could get away with the store bought hangers that have the size written on them. I was also delusional in believing I could keep the clothes arranged by order of size with the use of regular hangers. I would take the time to put clothes away in their proper place. The best laid plans….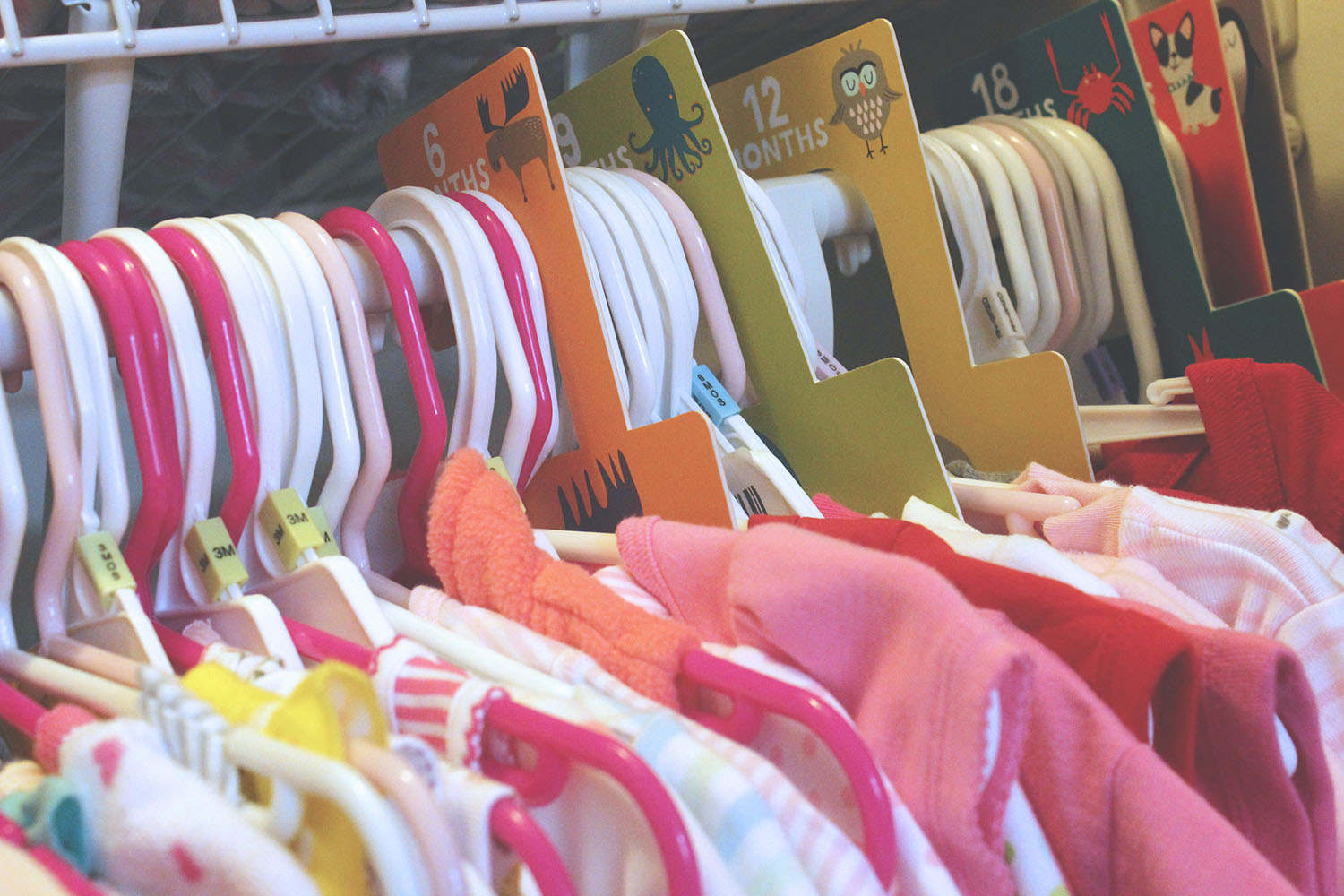 The Lucy Darling closet dividers come in a variety of styles. They make gender specific and gender neutral. I thought the baby animal closet dividers were so cute, so we used those in our nursery, but the little lady, little gentleman, and little artist are also really pretty. It's tough to really envision how these can add to your closet. It's just a closet after all. But once you start using them, you'll love that you have something both functional and artistic.
Modern Day Baby Books
I'm all for making everything a digitized as possible. Computers make it easier to store, organize, and later find things you are looking for. But there are just some cases where the old fashioned way of doing things is better than the digital. Maintaining a baby book is one of those things in my opinion. After all, there's nothing quite like that little baby footprint. A good compromise between using a physical baby book and not having it look outdated is the modern memory book from Lucy Darling. Just like the closet dividers, these also come in multiple themes: little love, little captain, little artist, and little animal lover. We went with the little love on this one because I love how unique it is. They are all well designed, but the little love memory book struck me as being very creative.
These memory books are a good way to document everything that happens during your kiddo's first year. Even though we like to think we have memories of gold, it's nice to keep a little reminder for years down the road. It's also a cute keepsake to pass on to your baby when he/she is a fully fledged adult. Here's what you'll get in your memory book:
2 pre-baby pages for photos, ultrasound and note to baby
3 pages for when baby arrives including a spot for footprints, a page to place birth announcement and hospital bracelet
2 your world pages for a photo of home and how much things cost when baby was born
12 pages of month documenting
10 pages that include family tree, favorite things, many firsts including holidays, first scribble, etc.
5 birthday pages
1 first day of school page
11 blank pages with embellishment
You can also check out their blog for creative ways to use your memory book.
Looking for a unique board book? These books introduce the little ones to new places. We took our babymoon in Paris (which was amazing by the way and you can read about all the fantastic reasons why here). So I thought it would be fitting to have a book to read to the baby with all the great Parisian sights she visited before she was born. There are several different places you can explore including London, New York, and various national parks. You can check out the full list here. The illustrations are colorful and original. And it's a great way to explore other cities without leaving your living room.
If you're still looking for more creative gift ideas, you can check out the full Lucy Darling collection.