This post is sponsored by Carter's; however, all thoughts and opinions expressed are my own.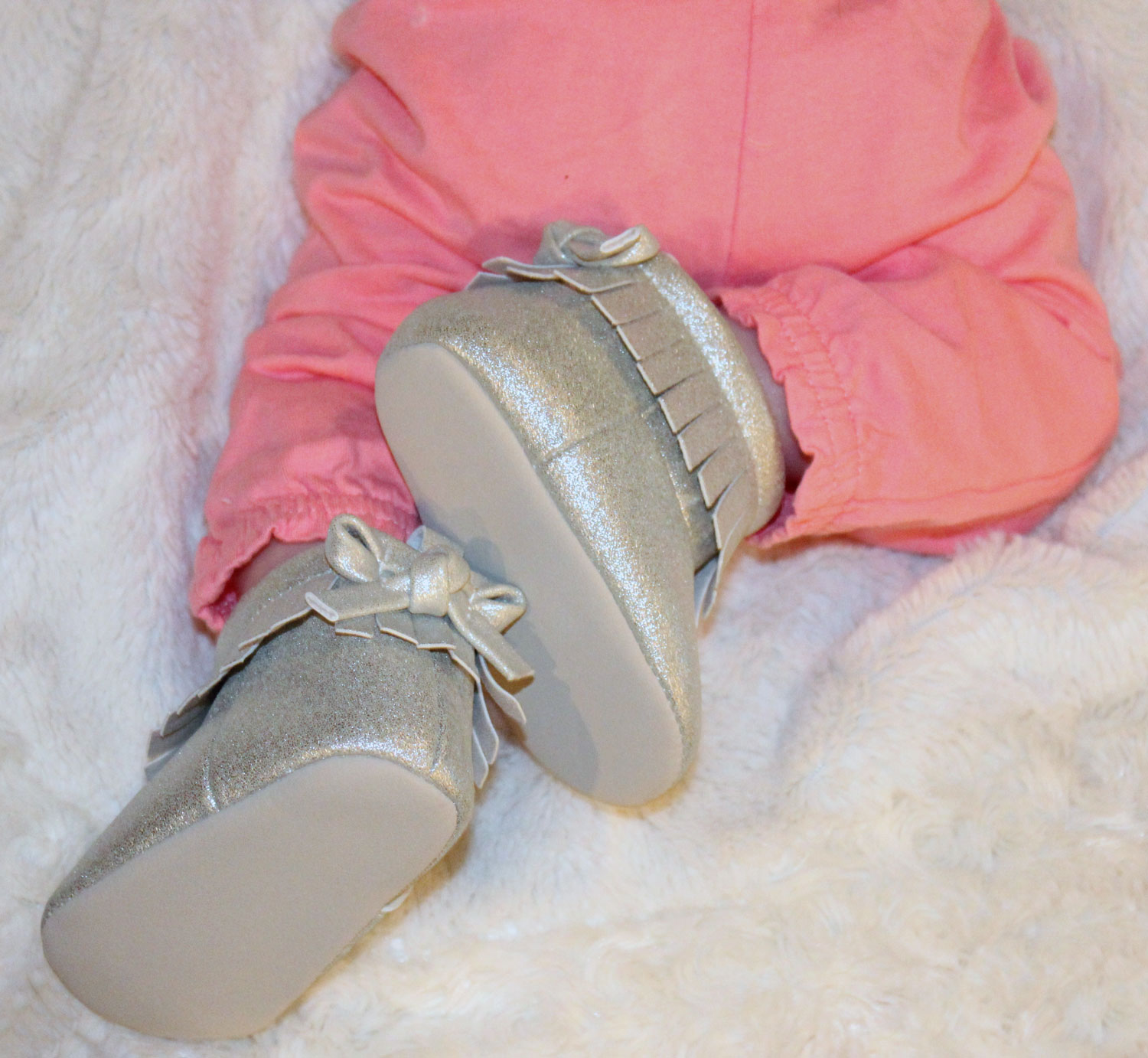 One of the best things about living in an area with changing seasons is that every few months, you get to switch out your wardrobe. It used to be just my own wardrobe, but now that I have a little one, I also get to pick out fun, new things for her. And let's face it, adorable newborn clothes are so much more fun to shop for. I am super excited that fall is just around the corner and I can start stocking the closet for the crisp Chicago weather. I've experimented with several brands and Carter's is always my go-to for baby clothes.
In my own wardrobe, I often look for a few staple pieces that I can pair with different outfits to create several looks using less items. I approach the baby's wardrobe in much the same way. Especially as a new mom, you don't always know what you're going to need, so you end up buying a few of everything. Here are some ways to get the most bang for your buck, just by shopping smart and styling. Time to hit the baby stores…
Layering Is Essential
The Original Bodysuit by Carter's. This is your classic baby staple. It comes in a variety of colors and goes with everything. Carter's Bodysuits can be worn alone or with other clothing items. It's an essential item for your baby's closet because of its versatility. When you're at home and chilling, you can let your baby relax in the bodysuit.
When you're out and about, it works great for layering. I like pairing them with pants, shorts, vests, cardigans, jackets, etc. They really work in so many different ways. I also find them useful when you're on the go and baby has an accident. It's much easier to switch out the bodysuit rather than putting together a whole new outfit.
Complementary Pieces
After you have the most essential items in your baby's wardrobe, pick out a few different clothing items that you can use alongside your bodysuits. I like to pick colors that will match a variety of bodysuit colors, so I don't have to worry too much about everything matching. This is especially key when you don't want to be doing laundry every day.
If you live in an area with alternating weather, pick out a variety of styles so you will have something no matter what the temperature. In Chicago one day, it's 90 degrees and ripe for a Summer dress and the next day its 50 and fleece jacket weather. Either way, I make sure I'm prepared.
Choose Comfort
There are so many insanely adorable outfits out there and it can be hard to pass them up for more practical options. But in the back of your mind, just remember you aren't the one wearing the clothes. Your baby is. So make sure you do him/her a favor and pick clothing that will be comfortable. That's why the bodysuits and similar items are so great. They are the ultimate in comfort. As are soft fabrics that are used in the Sleep & Play, Sleepsuit, and hoodie for example. But comfort doesn't always have to equate to pajamas. Baby leggings and jeans are very stylish and just as comfortable. You can always choose comfortable styles in cute patterns so you get the best of both worlds.
Don't Be Afraid to Mix Patterns
As I mentioned earlier, it's a good idea to stock some neutral colors that will go with everything. But don't shy away from mixing it up every once in awhile. Your little one doesn't always have to dress all matchy-matchy. Sometimes it's fun to put different patterns together to create a fun, trendy look. And you'll know you won't see another baby wearing the exact same outfit. You can expand you baby's wardrobe while creating a unique style.
As a new parent, you're generally busy worrying about all the other things you have going on and therefore can't put time into perfecting your baby fashion collection. Hopefully with these tips and by utilizing a couple key pieces, you'll save on time while making sure your kiddo looks beautiful. I've found it's absolutely possible to throw together some amazing outfits without engaging in a lengthy and costly shopping spree. Try it out and see what fun combinations you can come up with!
Save Now at Carter's
Carter's makes it easy with their handy store locator or you can check out all the fun fall styles online. And with the coupon below, you can save until October 3rd.
And: The Pin Baby Pin Contest
Enter for a chance to win one of 75 gift cards worth $50. Show off your baby's first Carter's look (or pick some favorites over at carters.com) and get rewarded! Don't worry – winners are chosen at random, so you don't have to be a professional. All you have to do to enter is click here, fill out some quick info, and upload your picture by 9/26. Easy as that! Good luck!
Disclosure: Carter's/OshKosh B'gosh partners with bloggers like  us to help promote their Fall Baby Fashion. As part of the program, we received products or gift cards. CARTER'S believes that consumers and bloggers are free to form their own opinions and share them in their own words. CARTER'S provided us with information on promotions and messaging concepts, but did not tell us what to purchase or what to write in the blog or what to say about the products we used. #ad #lovecarters