Today is officially National Pumpkin Day! And what better way to celebrate than with some delicious Pumpkin Spice Muffins (or PSMs as we like to call them)? Whether intentional or unintentional, these yummy treats are both dairy and soy free! They are also some of the most moist muffins I've ever eaten. Not a bad way to start a crisp fall morning or a quick snack on the run.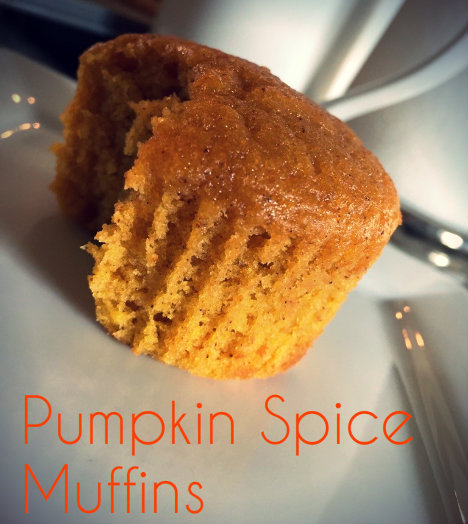 Pumpkin Spice Muffin Ingredients
Makes 30 muffins
1 3/4 Cup Flour
1 1/2 Tsp Salt
1 3/4 Tsp Baking Powder
1 Tsp Ground Cinnamon
1/2 Tsp Ground Nutmeg
3/4 Cup Brown Sugar
3/4 Cup Granulated Sugar
1/2 Cup Canola or Olive Oil ( you can also use vegetable oil, but that makes it not soy free)
15 Oz. Can Pure Pumpkin Puree
3 Large Eggs
1 Tsp Vanilla Extract
Directions
Preheat the oven to 350 degrees and add muffin liners to muffin pan.
In a large mixing bowl, combine flour, salt, baking powder, cinnamon, and nutmeg.
In a separate mixing bowl, or stand mixer, combine brown sugar and granulated sugar until clumps have been removed. Add canola oil, eggs, pumpkin, and vanilla. Using stand mixer or electric hand mixer, blend until well combined.
Add dry ingredients to pumpkin mixture and blend until well mixed.
Fill muffin tins with batter about 3/4 full.
Bake in oven until a toothpick inserted in the center comes out clean, or about 15-18 minutes.
Cool muffins and enjoy!