So ordinarily, we have a very strict "no talking about Christmas until the day after Thanksgiving" policy in our household. This year, however, we are making a slight exception because I wanted to share with everyone a truly great program that I recently came across. It's called Fantasy Flight and it's a partnership between Cal's Angels and United Airlines.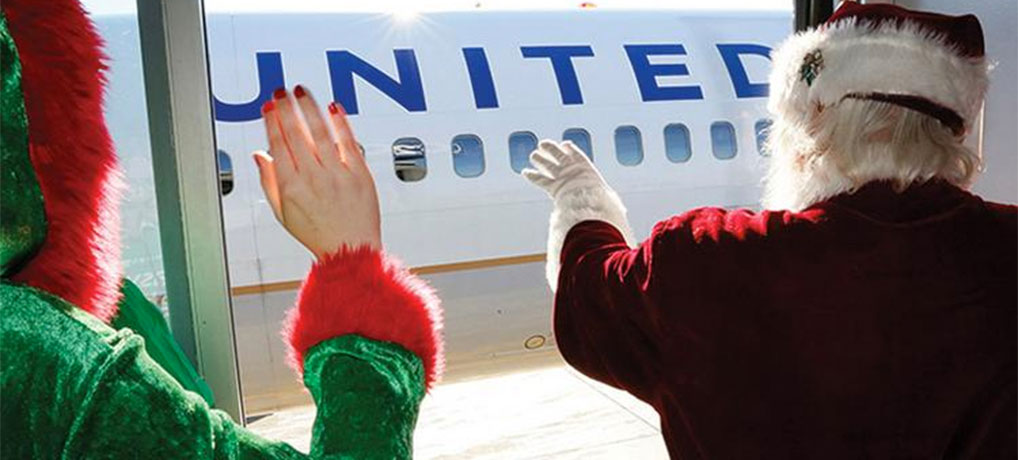 Cal's Angels
Cal's Angels was created when the founder's oldest son, Cal, was diagnosed with Leukemia. Cal was 12 years old at the time of his diagnosis and was always showing more concern about all the other children fighting their battles than he was about himself. He sadly lost his battle with Leukemia, but his spirit and generosity live on through Cal's Angels.
I can't image the difficulty that comes with fighting pediatric cancer. And the amazing courage that comes from a boy so young is truly inspirational.
What is the Fantasy Flight?
You're probably wondering how United Airlines became involved with Cal's Angels. Every year around the holidays, the two have teamed up for what they called the Fantasy Flight. The Fantasy Flight offers children fighting cancer the opportunity to ride an airplane to the North Pole. Kids in select cities across the country board a designated aircraft headed for a winter wonderland at the airport. After making their way through the gate, they will see Christmas decorations, Santa, gifts, and refreshments.
Our hometown city of Chicago is hosting a Fantasy Flight, which will give kids a visit from the Chicago Bulls, lunch at Mrs. Claus' kitchen, and shopping at Santa's Village.
Where You Can Make a Difference
Each of the children taking part in the Fantasy Flight has put together a Christmas wishlist. You can visit the website, view the lists, and purchase gifts directly from their list. From what I understand, the gifts will remain anonymous and will be sent with a tag from Santa. If you prefer, you can also make a donation to the cause.
It's really a great way to bring some holiday fun to a great group of kids going through something very difficult. We are in no way being compensated by the program; we just wanted to get the word out to help Cal on his quest to spread awareness and grant wishes for kids battling cancer.