As you are all aware, we at Bottles & Banter are very pro-traveling-with-a-baby. In her first 7 months we've already taken Olivia with us to visit San Francisco, Napa Valley, Niagara Falls, Ohio, Orlando, New Orleans, and Austin. So we love the idea of family travel. However, there are some occasions that warrant an adults only getaway. Perhaps letting the grandparents spend a weekend alone with baby. Or celebrating an anniversary. Whatever the reason, there are destinations and hotels all over the world that cater to an adults only crowd. Our destination of choice: sunny Mexico. We've been fortunate to experience several hotels in the Yucatan area of Mexico, and a couple of them adults only properties. We've loved each for different reasons, but one of our favorites is Secrets Maroma Beach.
The Location and Beach
Secrets Maroma Beach is located in the Playa del Carmen region along the Yucatan Peninsula in Mexico. It is also situated on the famed Maroma Beach. If you have been researching Yucatan beaches, you likely have already heard about Maroma Beach. If not, let me start off by saying it is gorgeous! If you're on the hunt for a beautiful beach, you really can't go wrong with Maroma. I'd heard of it before visiting Secrets Maroma Beach and it exceeded my expectations. The hotel staff are constantly removing what little seaweed washes up among the shore to maintain the pristine charm. The sand is soft and powdery, and the water is clear and blue. If beach is important to you, add this property at the top of your list.
The only downside is that it takes about a half hour to get to the hotel from Cancun's airport, but in the grand scheme of things, we don't consider this to be a big deal. In fact, a little pro-tip for you – book a shuttle with Canada Transfers. You can start your trip off with a refreshing Corona while enjoying the half hour drive to Secrets Maroma Beach.
Secrets Maroma Beach Pools
I already mentioned how the beach is amazing, but the pool scene is nothing sneeze at either. The pool is enormous. There are quieter areas and noisier areas. We never had any problem finding a chaise or chair to lounge on. One of the most underrated pool amenities is the beach bed. There are lots of these beach beds surrounding the pool area and are perfect for taking an afternoon nap, reading a book, or enjoying a quick lunch. There are also a few jacuzzis around the pool area to relax in – bonus points for them being in the shade.
Accommodations
Here's another important factor when choosing an all inclusive hotel in Mexico. Unlike many vacations in which you could say "we only plan to use the hotel to sleep", you will likely be spending a decent amount of time in the room. You're at an all inclusive – they are built with the mindset that you won't need to leave the hotel much. If ever. And they certainly take this into account when they designed the rooms. No matter which room category you go with, the rooms are huge, modern, and spotless. Each room comes with a terrace or balcony, large jetted tub, box for room service delivery, complimentary mini bar, and free wifi among other things. These are amenities we thought went above and beyond our experiences at other hotels. The jacuzzi tub is so huge and relaxing. The balcony is perfect for your morning cup of coffee. And of course the complimentary mini bar goes without saying (not that it's difficult to find a beer around this place).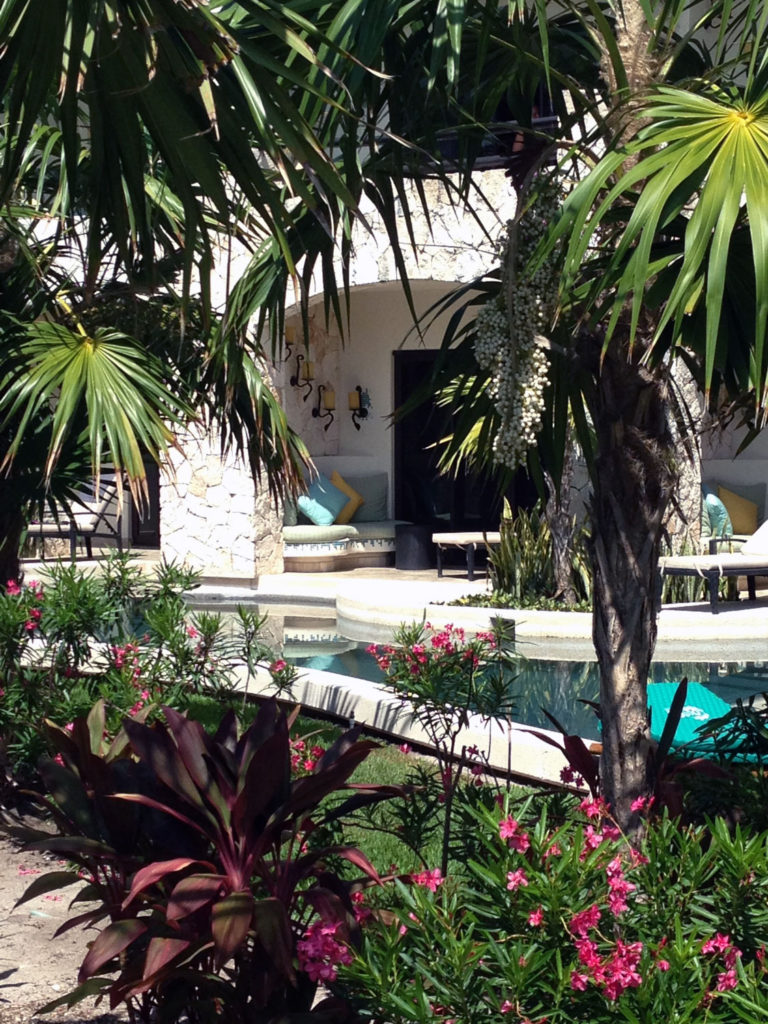 For an extra special touch, try the amazing swim out suites. We received a free upgrade during our honeymoon and it made for easily the best hotel room we've ever stayed in. There's nothing like a pre-dinner or late night dip steps from your hotel room.
Food, Drinks, and Drinks
I could probably write an entire post just on the food at Secrets Maroma. There are a huge variety of options and it would take all day to tell you about our experience at each place. So in an attempt at being concise – the food here is great. You can get French, Asian, Mexican, Seafood, Italian, or buffet style for a more casual dinner. The menus have something for everyone if you are at all worried about finding something you'll like. Yes, occasionally you'll request meat to be cooked a certain way and it won't come out exactly as you anticipated – it's an all inclusive and it happens. The portion sizes are on the smaller side, which we liked because 1) it allowed us to sample more things 2) you don't feel overly full after every meal and 3) if you need more food, you can go to another restaurant or order room service later. For breakfast, there's the buffet or room service. The churro cart at the breakfast buffet is a game changer, but not available every day. For lunch, you can grab a quick snack by the pool or opt for slightly more formal dining in the restaurant. And room service is available 24/7. Hint: go with the shrimp tacos. Every time.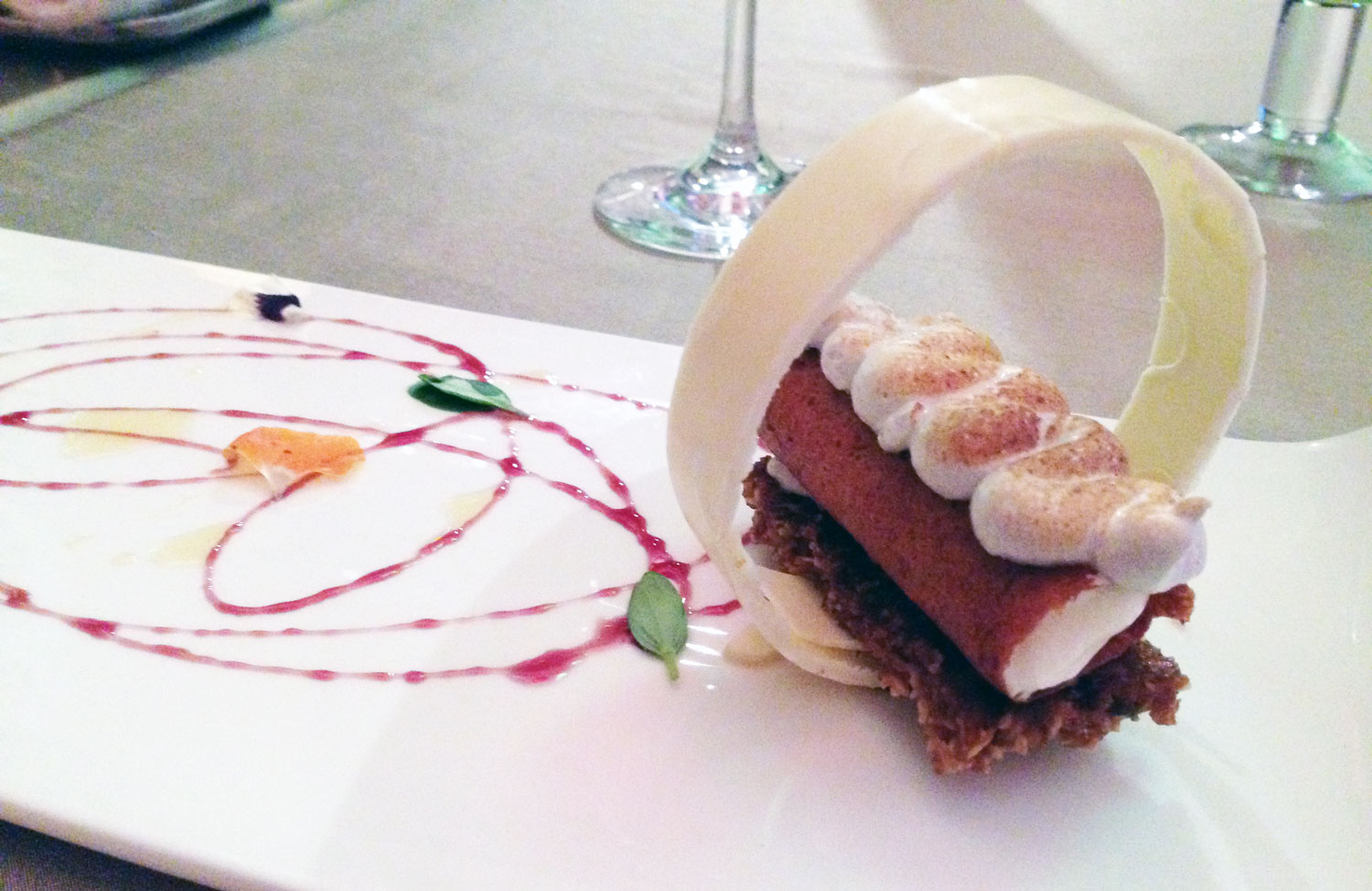 Moving on to the beverage options. In the morning you have your on site coffee shop. We went pretty much every morning. They'll even add some Irish cream to your coffee for those that want to get the party started early. Other drink options include the pool's swim up bar, which is a great place to hang out and meet new people. The beach bar is also a fun hangout during the day and they will even come to your beach chair for your drink order. At night there's the lobby bar and an outdoor sports bar type place. We pretty much lived at the outdoor sports bar as it was a fun, casual place to chat with people and end the day. There's also a dance club. Not our cup of tea, but great people watching. In terms of the actual drinks – most mixed drinks are sugary and weak, but they will basically prepare you what you want, however you want it.
Other Activities
You're probably asking yourself "Am I going to stay entertained never leaving the resort and just chilling on the beach/pool all week?" Well the answer to that is yes, but if you are compelled to engage in some other activities during your visit, there are quite a few options. The resort itself has a daily activities calendar, which you can participate in (we did the cornhole tournament and canoeing – both fun). They also have mini golf, yoga, guacamole making lessons, wine lessons, snorkling, and Juegos Locos (crazy games) to name a few. They also have nightly shows in their theater. And if want to get away from the resort for awhile, they will arrange excursions for you – zip-lining is incredible, but you can also check out the Mayan Ruins, Tulum, bar hop in Cancun, or a variety of other fun things. Of course, there's also the on site spa. We won a free massage in Juegos Locos so we checked it out one day and can highly recommend it. The hydrotherapy circuit is a must before your massage.
The Secrets Maroma Beach Service
I wanted to end on the service aspect because it is a huge part of your experience and in my opinion the thing that separates Secrets Maroma Beach from most other all-inclusives. The service here is AMAZING. Tipping is not required, but we did it often because the staff truly deserves it. We met staff members that remembered our name after meeting us once. Like, how is that possible? I can't remember most names after repeatedly hearing them several times. Anytime you ask for something – be it food, a drink, information, etc. they are eager to help. They want your experience to be nothing but the best and will do everything they can to ensure that happens.
As I mentioned, this is one of the few posts we have done about a vacation that is not kid-friendly. And that's because this is a wonderful adults getaway – perfect for friends, family, and couples. If you're looking for a more kid-friendly hotel in Mexico, we recommend Dreams Resorts. We also hope to take our little girl to one of these resorts in the future, so stay tuned for our detailed thoughts!